Category: Forecasts and Horoscopes Written by Lena Stevens Views: 1664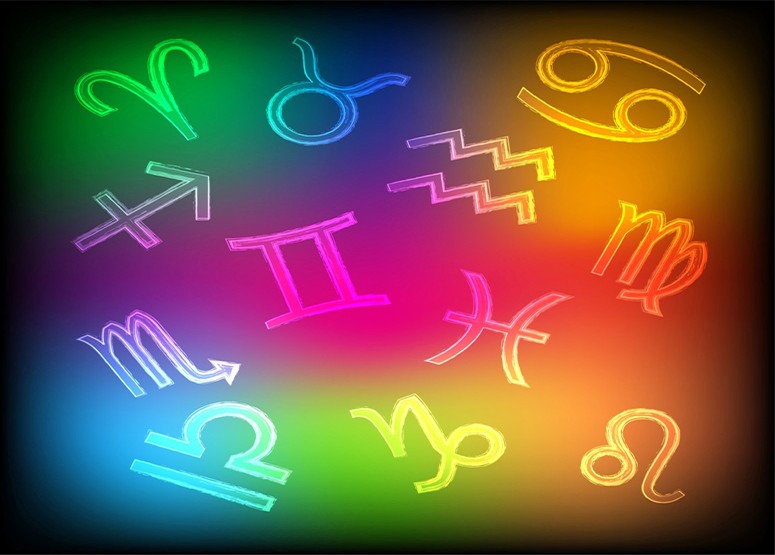 The main theme for July is "Re-visioning, Revising, Resetting"
We could also say the month is about adjustment, flexibility, and adapting. The main focus in this rather ordinal month is to do what is in front of you and needs to be done in order to move on. Whether this is forgiving your emotional past, letting go of old dreams, trusting your vision for the future, weeding your yard, cleaning your fridge, adjusting to a new landscape, simplifying your life, or simply being in the flow of what is showing up (or not showing up), the task is to stay present and to be inspired by the simple daily accomplishments instead of being in resistance to the larger rather uninspired energy influencing the first part of the month.
This is a collaborative month where cooperation and the sharing of tasks and ideas goes a long way. We are certainly ready for more communal efforts as we move forward in this process of change. Although we are thick into the process of transformation, we are still in the birth canal and will be for some time. As we are still in the dark, the unknown future can be either terrifying or exciting as we contemplate "what could be". The proactive attitude is adopting the belief and reminding ourselves that we create our own reality, and as highly creative beings on this planet, we can create a future that we wish to see, experience and love.
In order to revision, revise or reset anything, you need to first see what needs it. What needs it will be something in your life that does not work, flow, or support you. The first step is to acknowledge these aspects from a neutral place of acceptance without judgment or blame. The second step is to commit to eliminating, forgiving, and releasing what no longer serves. The third step is to welcome the void and get comfortable in the not knowing by practicing presence and flexibility. Only now are you ready to re-vision, revise, and reset.
Watch for stubbornness as it tries to convince you to hold on to old plans, wounds, being right, schedules, people, and structures. Stubbornness resists authority so you will need to become your own authority so that you are making the changes in your life proactively from a place of power instead of feeling victimized. Look inside to your own sense of responsibility, accept truth, and follow your intuition.
Creating space is important if you want to be energetically available for what you are re-visioning for yourself. It does not work to re-vision and then to go back to old habits of worry and fear. This is where the daily inspiration comes in and it will take discipline to keep positive in the midst of the global addiction to negativity and fear. Do your part for the collective through this discipline, always acknowledging what is positive, what is supportive, what is working, what is getting done, and what is easy. If you are feeling stressed, get out into nature, find something to laugh about, and something to love.
Adaptability is being able to revise your plans in the moment when you need to. Be flexible and stay out of disappointment. Disappointment happens when you have an attachment to something and that something suddenly becomes unavailable to you. Revise your needs and desires with what can support you best. You can still be persevering in your intentions as long as you can incorporate flexibility and adapt when you need to.
What is a reset? A reset happens when you let go of an emotional, physical or mental structure that has served as your container in the past. A reset includes a commitment or intention that moves you in a new direction and can be accompanied by feeling unbalanced, unfocused, confused, and out of sorts until you find your new grounding and anchor. It is a process so be patient and stay out of stubbornness which is the fear of change.
How the month shows up:
YOU PERSONALLY
The first 20 days of this month are definitely a time for deep personal work in clearing the past, letting go, re-visioning your life from a place of personal authenticity, and recommitting to revising and resetting what needs it. There is lots of support from the influences around us and lots of opportunities to reflect on what is changing and how you can incorporate those changes into your own life in a positive way.
What are you doing to make your life better? Have the courage this month to step into that new landscape and say yes to some inner desire that has been nudging you to make a change. This month can have a very positive outcome as long as you don't keep your head in the sand. Be a responsible member of your tribe and community by contributing your discipline and maturity to the greater good of positive thinking and practical support. We have an opportunity during these times to grow in maturity as members of our global community. This maturity starts personally with each one of us, adjusting our own lives to reflect a proactive position of service to ourselves and others.
Some of your choices in re-visioning, revising and resetting may not sit well with others that are attached to some aspect of you, but this is a time to consider yourself in this process as you cannot do it for others. Remember that you will never be able to please everyone so please yourself first.
This is a good month to make sure you have the time and space for reflection and the support to take the action steps you need especially in the letting go process. It is still a very powerful time to keep clearing out physical clutter as the outer space is always a reflection of the inner space.
RELATIONSHIPS
This is a tricky time for relationships during the first part of the month as the energy of polarity, opposition and conflict still plague us and you may find yourself being reactive and argumentative just for the sake of taking an opposite side. You may also find yourself reacting to another that is taking a stand of conflict rather than cooperation. It is important to find ways to accommodate others without feeling put upon or compromised. If plans change, be flexible. If you are asked to do something to support others, try and accept the request instead of saying no without good reason.
There is a strong need for collaboration and support this month that can bring us into more balance with ourselves and our community if we can overcome the need to be right and the need to react to this energy of conflict and opposition. Let our personal need for expression be expressed instead through creativity and love. Find something to love and be inspired by in others. See everyone as spirit and stay out of judgment. This will quickly dissolve the energy of conflict which only tends to keep one stuck in a nasty place. You may need to eliminate being with those that are not willing to let go of their negativity and positions of fear and opposition.
HEALTH AND THE PHYSICAL BODY
This area is one of the places you can make permanent revisions in your intentions and support of your physical, emotional, and mental health. Since we are working with very deep and foundational patterns, you can expect the hips, pelvis, spine, and knees to be affected. And, since we are also in the process of giving birth to something new, you can also expect the whole second chakra area to be affected including digestion, elimination, and sexual organs. Take extra care in these areas and acknowledge any challenges with them as simply getting your attention for what they symbolize on a deeper level.
We are still encouraging physical activity, movement, being out in nature, and keeping the circulation active and flowing in the physical, emotional, and mental bodies. If you get triggered into a process that puts you into emotional clearing, don't get stuck there. Keep it moving on and out. It is much less important to "understand" mentally what the process is than it is to clear it out as soon as possible. Whatever you can do this month to stay balanced physically and emotionally will greatly help with your well-being. Health is not only physical. In fact, the foundation of your well-being is based on many other factors including your emotional, spiritual, and mental states.
BUSINESS PARTNERSHIPS AND PROJECTS
There is much-needed flexibility, adaptability and adjustment in this area. As some structures go by the wayside, others may emerge as collaborations and new ideas gain inspiration. Don't get stuck on what you are "losing". Instead, focus on what is possible as we continue to move into new territory. Keep revising your intentions, entertain new ideas, share your inspirations with others, and keep yourself available for opportunities that show up out of nowhere.
We are prone to sudden change and some news will be awesome and some news may be devastating. Take it all in the spirit of acceptance that all has its place in the bigger picture. We all need to reach down deep into our reserves of courage and trust that can only come from a place of self-confidence knowing you are on the right path. If something does not feel right, examine your choices, and be proactive with re-visioning, revising and resetting. You will witness a lot of structures dissolving and many containers, projects, and partnerships adjusting and adapting, revising, and resetting. The best thing you can do is to be clear about what you don't want, take steps to eliminate what does not work, and that will pave the way for something new to emerge. Be open to all possibilities and try not to overthink or over-plan with attachment to the outcome.
ENVIRONMENT
Practicing acceptance with regards to climate and weather conditions is good practice for acceptance of the other environments we deal with on a daily basis such as social, political, and your own personal one. What we don't like, we need to accept unless we have the power to do something about it.
Start with your own and revise, reset, and re-vision a better one for yourself. This is where you have the power for change and improvement. The greater environments that we are all a part of can use our help in strong re-visioning and intention for revising and resetting. We are ready for change. Let us not let our fear, negativity, resistance, stubbornness, judgment, and blame get in the way of a positive outcome. Let us instead trust in our ability to create and nurture the environment we want for ourselves and all our relations.
DATES AND TIME FRAMES
July 1-7: This may feel like an uninspiring, "chop wood carry water" time where there are a lot of mundane, unexciting tasks on your plate. The discipline is to do them with grace, acceptance, enthusiasm, and ease. The inspiration will come from these little accomplishments and your ability to not allow negativity, opposition and conflict get to you and derail the progress you are making in your own growth and evolution.
Expect unexpected news and potential change during this time requiring flexibility to potentially adapt to a new plan. Watch for conflict, posturing to be right, opposition and polarity and try and stay out of what is not yours. We have the third eclipse on July 4 (MDT) creating an opportunity to stretch your imagination into a more expansive container supporting what you need to revision for yourself this month. Don't let little setbacks or other people's negativity distract you from the bigger picture, which may be difficult to keep track of with any enthusiasm during this very ordinal time.
July 4: Full Moon in Capricorn is Saturday, July 4 at 10:44 PM Mountain Daylight Time (MDT). This is accompanied by a penumbral lunar eclipse at 10:31 PM Mountain Daylight Time (MDT). This full moon hits us in the foundational structures we have come to rely on in our lives. It is an opportunity to release our attachment to them and begin to revision what can replace them that would better serve our evolution and movement onto the next step on our path as a human race.
If something has recently changed in your life that has upset the equilibrium of your daily habits and patterns, take this as an opportunity to step back and use the disruption to be proactive with a revision or a reset. The inspiration that will fuel this reset is gratitude, love and awe. Stay away from anything negative if you can, including news, people, your own worry and thoughts, as well as the fears and projections of others. You are creating new foundations at this time and it is important to revision from our own clarity and inner values not clouded by other outside energies.
Spend some time making an inventory of what you love and don't love about your life right now. This is just an inventory, the choices, actions and reset will come later.
Watch joints, knees, and spine. Stretch a little and keep loose.
July 8-15: There is a need to express feelings, dreams, intentions, and frustrations during this time. Don't get stuck in your emotional processing and definitely look to nature and what is unconditional, supportive, and nurturing to support you in healing what needs to be healed and clarifying what needs to be clarified. This is a good time to work with allies and to ask for help when you need it.
Some days may be very confusing as the instinctive center kicks up old emotional debris. You may find it challenging to differentiate what is yours and what belongs to the collective and what is being reflected by another's projections. Take space for yourself when you need it and try and declutter and simplify as part of re-visioning and revising how you live your life. If things feel overcomplicated, it is because they are. Find ways to eliminate the non-essential so you can get to the root or what is foundational for you. This is a good time to reflect on your inner values, your inner strength, your intuition, and your inner truth. This is what will give you the clarity you need to re-vision, revise, and reset.
July 16-23: We are ready for a shift from inner work to outer expression. With the New Moon supporting expansion and a new reset, we can look forward to being a bit more comfortable in our own skin. If you are feeling unbalanced and out of sorts, go back inside and eliminate any doubt planted by others. Go back inside and forgive what you are still holding hostage and in debt from your past. Go back inside and rekindle your authenticity, medicine, intuition, and desire. Go back inside and give yourself the gifts of love, support, joy and abundance, and whatever else you wish for.
Grieve the loss of your identity but don't get stuck in the shame, guilt, blame, pain, or attachment to it. Think of this as a new day, a new opportunity, a new life, a new beginning, and a new outlook. You may not know what it looks like but you can feel the wonder and the welcome of it.
July 20: New Moon in Cancer 9:58 AM Mountain Daylight Time (MDT) More on this powerful New Moon will be sent as an update to our Power Path email list. (sign up here)
July 24-31: Do what you can during this time to love your life and those around you. We have very good aspects and influences to encourage personal expression, creativity, joy, humor, and community cooperative efforts. This is the time frame where new projects, partnerships, ideas, and creative endeavors as well as permanent choices for change are supported. It is also a good time to be a bit more extroverted, reaching out to others, open to opportunities, entertaining exciting choices, and being willing to show up differently in the way you live your life.
Focus on the future instead of the past, welcome change instead of resisting it, and enjoy everything you can about yourself, each other, and the process of living your daily life. As usual, nature is the best container to keep you grounded, clear, present, and focused as you re-vision, revise, and reset.
Have a great month!
Blessings,
Lena
Suggested and super helpful this month:
Monthly support Mp3 to work with the energies of the month

Very helpful this month is the online course "The Power Path to Health and Vitality"
There is an excellent clearing exercise on our monthly support audio
© All rights reserved. www.thepowerpath.com
You may make copies of this writing and distribute it in any media you wish so long as you do not charge for it or alter it in any way. You must credit the author and include this entire copyright notice. While the text may be shared, no audio files including lectures, music and/or sound meditations may be posted on any site for any reason without written permission from the Power Path.
LENA STEVENS
Lena is an internationally known teacher and shamanic practitioner. She apprenticed for 10 years with a Huichol Shaman from Mexico and has studied cross cultural shamanic healing from numerous traditions including the Amazon basin, Native American, Northern European and Siberian. Lena has taught and worked with individuals, groups, businesses and communities for the past 25 years, helping to bring shamanic nature based wisdom back into people's lives. One of her specialities is the woven song tradition of the Shipibo tribe in the Peruvian Amazon, the singing of Icaros or healing songs. The individual healing work with these energy patterns through song and other shamanic techniques has had a powerful impact on her clients. Lena is the co-author of the "Secrets of Shamanism, How to Tap the Spirit Power Within" and a contributor to "The Power Path". Along with husband and partner Jose, she is the co-founder and one of the primary instructors of Power Path Seminars and the School of Shamanism.
CrystalWind.ca is free to access and use.
Please support us with a small gift of $11.11 or $22.22 or $33.33.
Thank you!
ॐ Namasté - Blessings!

© 2008-2021 crystalwind.ca. All rights reserved.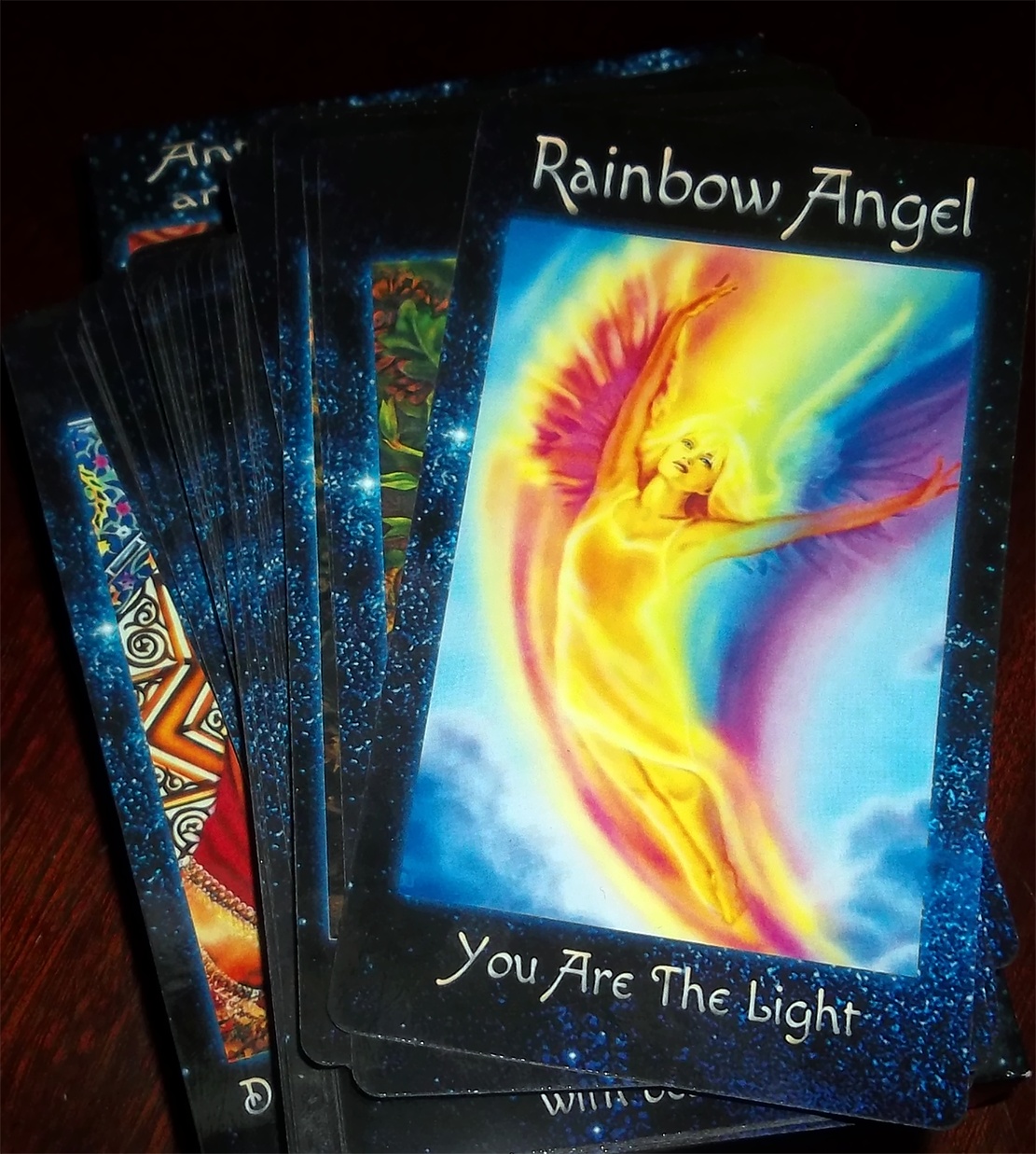 The Crystal Wind Oracle
Myth & Magic Card Deck!
Details Here!
NEW Expanded
Printed & Boxed!
Now with 58 cards!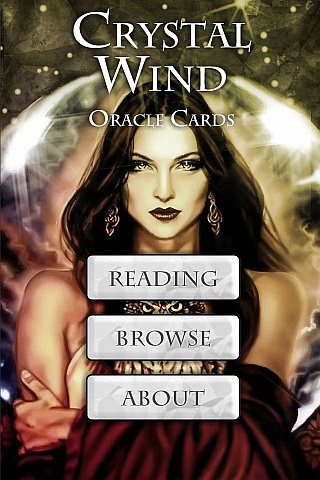 Cut Through The Illusions!
Who is Online Now
We have 1417 guests and no members online