Help keep CrystalWind.ca resources free for everyone. To share the articles posted here daily we rely on readers like you. Please donate today.
Blessings!
Category: Forecasts and Horoscopes Written by Lena Stevens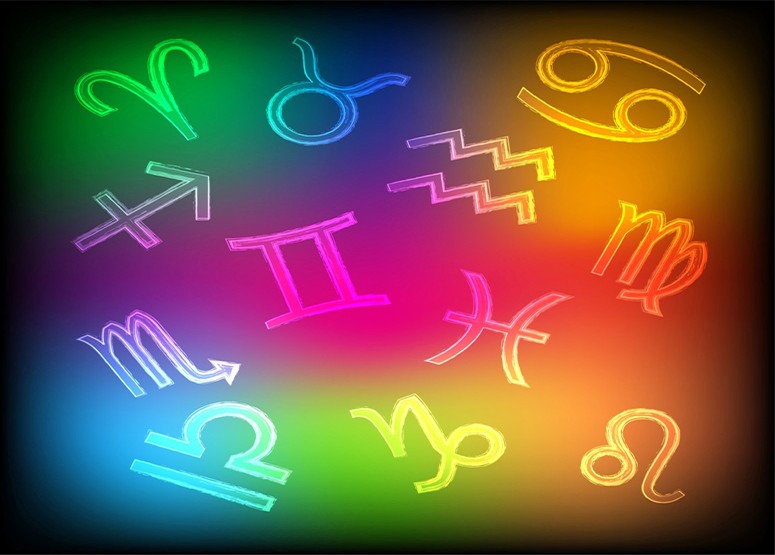 The theme for March is: "Turbulence Ahead".
This is an exciting time that will be inspiring to some and terrifying to others. Make sure your seat belts are fastened and your basic security needs are met. This is a month where some of you will be delighted and inspired by the ignition of creative energy fueling the intentions and projects that were stagnant in their movement forward. Others of you may be hit with karmic completions that rear their heads for you to deal with before anything else can move forward. And some of you will still feel a bit overwhelmed by the amount of clearing and releasing and uncluttering that still needs to be done.
The turbulence is mostly emotional and mental but could also affect the physical. It is an energy that comes in fits and starts, sideways, upside down and from directions you were not expecting. It is an important month to be very disciplined about how you navigate the challenges, set-backs, reversals, opportunities, grand adventures, choices, changes, completions and beginnings. It's an extremely dynamic time where anything you put your energy towards will be well fueled. So, make sure it is something necessary, something you want, and something that is part of your path and not someone else's.
Depending on who you are and what you are in process with, you could experience this time as either intensely creatively inspired towards movement and productivity, or insanely unstable, unpredictable and ungrounded. And, it is possible to experience both in the same day, week or month. However it is that you end up navigating this month, it is about change, evolution and moving beyond the limitations of old programs, imprinting and self-doubt. It is time to clean up the mind and relieve it of all the ways in which it tries to hold on to the driver's seat. The mind is full of erroneous information, projections, worry about events that have not yet happened and irrational fears. As intuitive as you may think your mind is, it can never compete with the intelligence and certainty of the heart. So, it is time to trust what you feel rather than what you think.
The energy this month is all systems go. But not before you clear the way. So, if the way is not yet cleared, you may experience irritation, frustration and impatience. And, you will need discipline to clear the way. If the way is cleared, you will experience an almost magical and miraculous manifestation of intentions that have been on the back burner just waiting for right timing. Practice gratitude for what is flowing and discipline around the rest.
Any unfinished business you have with yourself, related to self-karma, addictions, bad habits and patterns that do not serve you, will surface during this time. This is where the discipline comes in. If you are willing to change, this is the time to do it. Even the smallest shift will be rewarded giving you the impetus to continue the process. If your unfinished business is with others, practice neutrality, forgiveness, good boundaries, acceptance and humility. You may have to leave some things behind in your process of recapitulation.
Turbulence or intense movement can be exhilarating, like the extreme rides of a roller coaster, or they can make you feel very uncomfortable in your skin. Some people are great with change and the unexpected, and others, not so much. So, this is a month to pay attention to your self-care and monitor what you need at what time so as not to get derailed by fear of the unknown, your self-doubt, and mistrust of the divine order of things. As you work on disciplining your mind to let go of fear, obsessive thoughts and worries, you may find it can relieve poor digestion, irritability and erratic mood swings.
The best way to navigate these times is to come from great gratitude for whatever it is that you are experiencing whether it is challenging, or not, and be in awe at the beauty around you. Keep your vibration as high as possible through practices and being around creativity, music, art, good food, nature and anything that holds beauty for you. This is a time of great evolution which is often uncomfortable to navigate, especially when discipline is required. What is on the other side will be worth every step.
How the month shows up:
YOU PERSONALLY
A month to get to work on yourself through the right disciplines around what you wish to change. You have the opportunity to reset the way you live, your patterns of thinking and to move into a deeper trust of the heart. Beware of your imagination creating delusions especially around what you think is true. Use your support system for reality checks and practice moderation especially when grand and exciting opportunities land in your field. You will need to integrate balance into any new endeavor that you jump into. The excitement of creative ignition can take you way over the edge of practicality so this is a warning to always check in with yourself about whether something feels right before you leap.
Because of turbulent, energetic times where unfinished business can surface and personal choice around where to engage is important, practicing good boundaries around other people's drama will be paramount to managing potential emotional chaos and mental confusion. Stay in your own lane and take care of getting rid of your own fear, critical judgment, negative thinking and any other unhealthy mental patterns that only keep you separate from spirit.
RELATIONSHIPS
Turbulent times. Relationships can either coalesce and be inspired to go to the next level of support, communication, understanding, co-creation and solidarity, or they can get mired in the "he said, she said" blame and martyrdom and all things negative while navigating unfinished business and cleaning up old karma. There is tremendous opportunity to reset the important ones on a better track, to release the ones that are complete, and to deepen your relationship to yourself, setting it on a healthier path.
You will find that everyone has something to say and everyone wants to be right. This is the mind's fear of losing its dominant position in the hierarchy of decision making. Let it share, then put it in the back seat. Don't engage with others in mental conflict as it is an energy leak. Look to your own truth instead and work on your own relationship to your mind using discipline, compassion and gratitude for the job it does so well.
New relationships can suddenly come into your field. In the excitement of something new, make sure you check it out with your heart and trust your intuition.
HEALTH AND THE PHYSICAL BODY
You can make good progress this month with turning bad habits around, getting rid of addictions and embracing new disciplines around what you know to be a better set of practices and routines. The body can gain in strength and vitality as long as there is no resistance to the disciplines required. It is a tall order to release old beliefs you may be carrying about your body and what it is capable of.
Since this is such an important time to bring the body along in this opportunity for evolution, good communication and gratitude can go a long way to increase the well-being of not only the physical but the mental and emotional body as well. Talk to your body in appreciation, give it love and gratitude for its service and promise appropriate self-care.
Liver, kidneys and digestion are highlighted as areas of focus and support.
BUSINESS PARTNERSHIPS AND PROJECTS
There is enthusiasm and creative ignition for moving ahead with projects and partnerships but only if they are in alignment with all involved. If they are not, the energy will be stagnant and frustrating. With this turbulent month, there is also opportunity to completely re-invent, reset and reconfigure the containers that are not working or that have completed their time of effective productivity. If you have been chewing on a project that just has not taken off, this could be the time it gains some fuel and support if it is right.
Right timing is key and things can happen literally overnight with new influences coming in from unexpected directions. Be open, be flexible, be courageous and be ready. If it feels right, do it, even if your mind has many reasons you should not. If it does not feel right, and your mind has many reasons why you should, it is best to follow your intuition and feel into more before you make a choice you cannot easily change.
This could be a really fun month for collaborations once any unfinished business with yourself or others is cleared up and completed.
ENVIRONMENT
Turbulent times mean turbulent weather patterns, high winds, and unexpected natural events producing change in the environment. Turbulence is intense and unpredictable, keeping us on our toes and paying attention. Continue to be flexible in your travel plans and try to lean into the intensity, enjoying its power instead of resisting it with dread.
You may feel like doing radical changes to your own personal environment, stimulated by the creative ignition of the month. Make sure you have a reasonable plan so you don't end up with no furniture or half a kitchen for the next few months. But with that said, sometimes radical change is exactly what you need in order to bring in something new. If you are making changes to your environment bring in a creative element, perhaps something you have not considered before. Get advice from a friend, stretch your imagination a little and think outside the box.
DATES AND TIME FRAMES
March 1-7: All systems go. You may feel a bit overwhelmed and not know where to start. It may be a good time to make a list of priorities so you don't get too scattered in the turbulence headed our way. If something big lands on your plate that feels important, make time for it as the energy you put in will pay off. Some things can wait as long as you don't forget about them altogether.
Make time this week to take care of your body and reflect on how to improve your self-care. With the upcoming Full Moon in Virgo, it is wise to be prepared so you can take advantage of the available energy. Preparation includes looking at what may be in the way that needs clearing up before you can make a choice to start something new.
March 7: Full Moon in Virgo is at 5:40 AM Mountain Standard Time (MST) During this "worm moon" time, any decision that is made has a permanent quality and an intention to carry it forward with confidence and inner strength. There is excitement for movement and action, and support for making a leap of faith when you know something is right. Some plans may need adjustments, and a cooperative quality to the times breeds community involvement and co-creative involvement in projects.
Practice gratitude, spend some time in self-care and enjoy the potential for growth that any challenge or opportunity may bring you at this full moon. Set a clear intention that whatever support or medicine you need will make itself available to you clearly and effortlessly. If problems need to be solved, use creative thinking and try new approaches instead of going for what you know from the past. This is an energetic time. The body can take advantage through movement, breath, and perhaps some new and helpful disciplines. Use your discernment to avoid stepping into another's karmic process but be aware of and take responsibility for your own.
March 8-15: What do we still need to learn? Are we complete with some lessons that we are still mentally chewing on? Where is our discipline taking us? A new set of lessons is likely to surface during this time bringing up reflection and new commitments in the areas of boundaries, spirituality, relationships, personal expression and psychological and physical health. Karmic energy is not always challenging. There could be many gifts around the corner as you complete unfinished business and release attachments to suffering and vindication. It is a good time to leave the past in the past and harness whatever healing energy is needed to move forward with purpose.
Set your disciplines during this time and reflect on what you truly want as opposed to what others may want for you or think you should do. It is easy to project and more difficult to take responsibility. Be aware of those around you that are resisting doing the work. They will be the most vocal and opinionated about what everyone else should be doing. Stay in your own lane and enjoy your own process.
March 16-23: Watch delusions and brain fog during this time. You may need a reality check at times especially if you feel ungrounded and confused. There is a dissolving quality to this time frame that may require you to pay attention to your boundaries so you don't take on someone else's issues. On the other hand, this is a fantastic time to dream big and put some courage behind something new. Intuition is supported and working with the unseen world and your allies can produce great results. Use your creativity, intuition and imagination to move yourself into new directions, inspiring ideas and spiritual landscapes. Anything is possible.
We also examine the feminine and receptive qualities during this time. How good are you at receiving? Perhaps this area of your life could use some work. Watch for power struggles within yourself and with others as we strive for a better alignment of the masculine and feminine expression and balance.
March 20: The Equinox is at 3:25 PM Mountain Daylight Time (MDT). This equinox is about balance, harmony and the start of a new cycle.
March 21: On the heels of the Equinox is the New Moon in Aries at 11:23 AM Mountain Daylight Time (MDT) supporting new beginnings and offering magnetic energies for attracting and receiving what you hope to manifest.
March 24-31: Turbulent times include a deeply transformative energy available at this time. There are considerations and reflections regarding power, where you give it and where you receive it, as well as lessons around boundaries, security, emotional stability and where your support comes from. Time to change the story. Tell the truth, be practical, practice self-love, make your bid for power if appropriate, and work with divine timing and what feels right.
If others are having a challenging time, be compassionate and kind but stay in your own lane. Misery loves company and unfortunately some people have a harder time releasing their addiction to suffering. Don't be one of those. Choose freedom instead.
Have a great month!
Blessings,
Lena
---
To support the area of understanding and working with the body, we are offering 40% discount for the online course "The Body as a Map" for the month of March.

Join Jose for a remote shamanic healing working with the full moon energies, including a good clearing, words of wisdom and an important reset. Tuesday, March 7, at 7PM Mountain Standard Time (MST)

More on both the Equinox as well and the New Moon will be sent in a Power Path update from our mailing list (click here to join)

Join all three of us (Jose, Lena and Anna) for a very special remote healing session in preparation for the Equinox and the New Moon. Sunday, March 19, 7PM MDT
---
© All rights reserved. www.thepowerpath.com
You may make copies of this writing and distribute it in any media you wish so long as you do not charge for it or alter it in any way. You must credit the author and include this entire copyright notice. While the text may be shared, no audio files including lectures, music and/or sound meditations may be posted on any site for any reason without written permission from the Power Path.
Credit
LENA STEVENS
Lena is an internationally known teacher and shamanic practitioner. She apprenticed for 10 years with a Huichol Shaman from Mexico and has studied cross cultural shamanic healing from numerous traditions including the Amazon basin, Native American, Northern European and Siberian. Lena has taught and worked with individuals, groups, businesses and communities for the past 25 years, helping to bring shamanic nature based wisdom back into people's lives. One of her specialities is the woven song tradition of the Shipibo tribe in the Peruvian Amazon, the singing of Icaros or healing songs. The individual healing work with these energy patterns through song and other shamanic techniques has had a powerful impact on her clients. Lena is the co-author of the "Secrets of Shamanism, How to Tap the Spirit Power Within" and a contributor to "The Power Path". Along with husband and partner Jose, she is the co-founder and one of the primary instructors of Power Path Seminars and the School of Shamanism.
Source Here
© 2023 crystalwind.ca. All rights reserved. We track all IP addresses. Using a VPN will now also get tracked to original source IP.
CrystalWind.ca is free to use because of donations from people like you. Please help support us!
Blessings!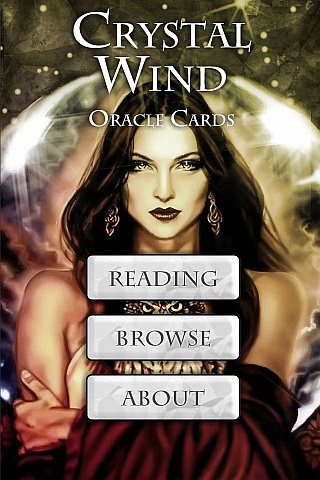 Cut Through The Illusions!
Available On

Spirit Animal Totem Of The Day!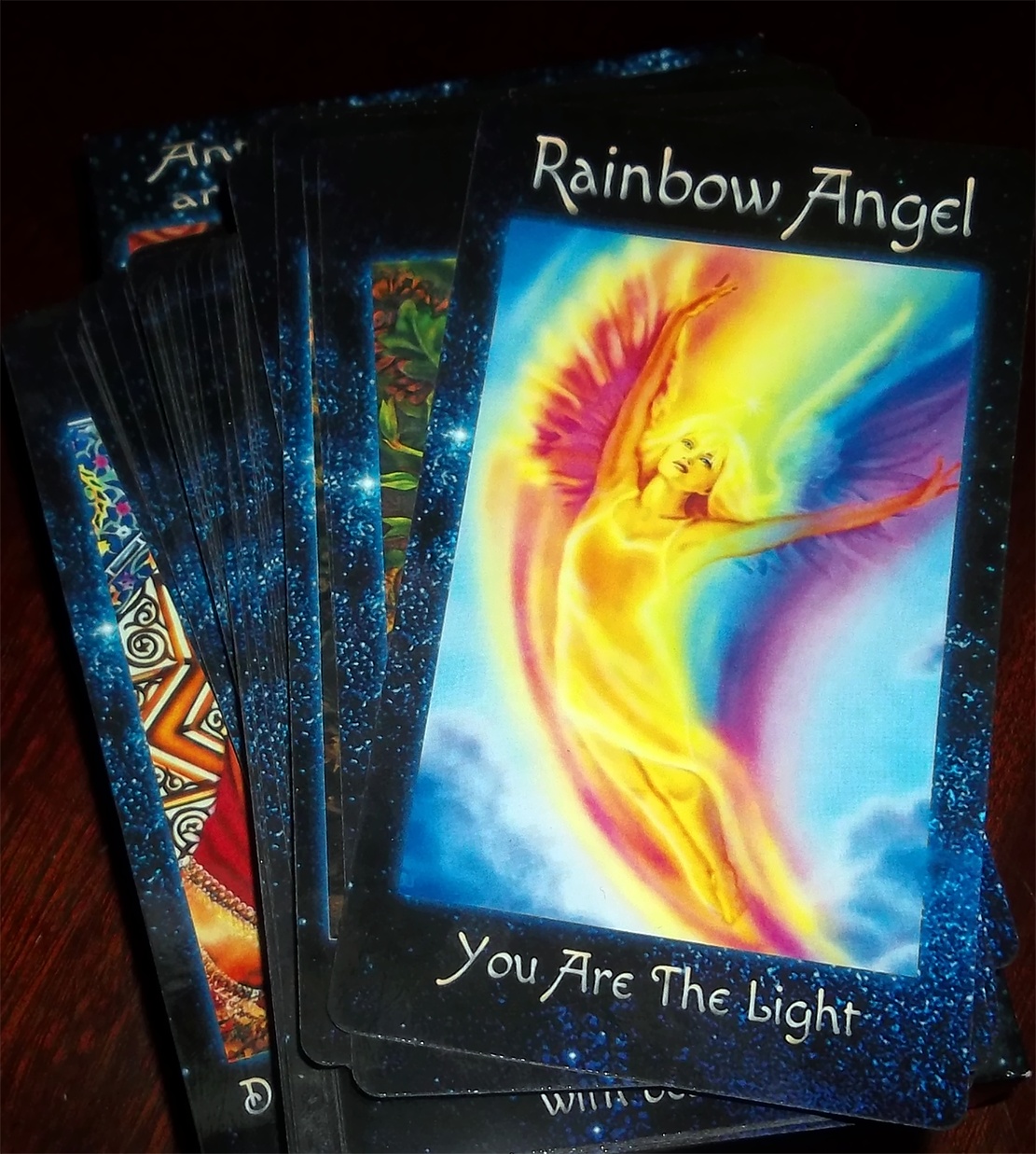 The Crystal Wind Oracle
Myth & Magic Card Deck!
Details Here!
NEW Expanded
Printed & Boxed!
Now with 58 cards!
Who is Online Now
We have 890 guests and no members online