Help keep CrystalWind.ca resources free for everyone. To share the articles posted here daily we rely on readers like you. Please donate today.
Blessings!
Category: Forecasts and Horoscopes Written by Lena Stevens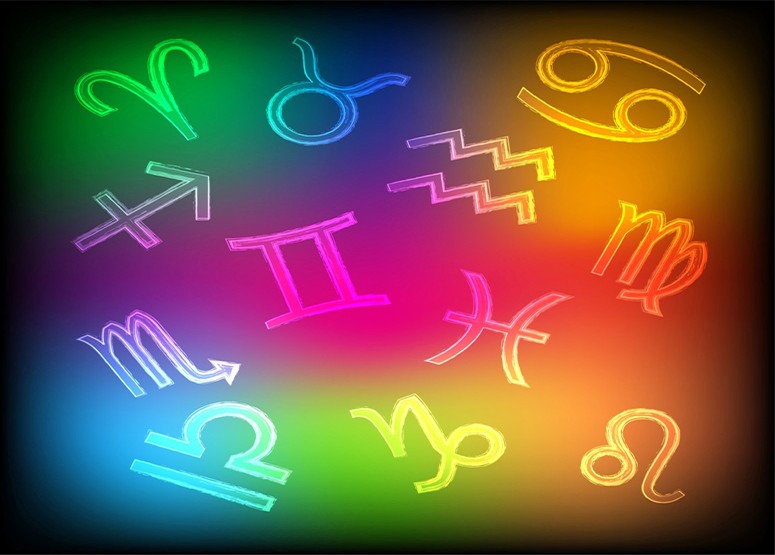 The main theme for September is: "CRISIS"
The definition of crisis comes from the word "to decide". It is an intense time or turning point where a decision is made, there is a decisive point, and a change takes place.
There is always an action component to crisis and often a need to make a choice that influences a course of action. In a healing crisis, you either get better or worse sometimes depending on that choice. In a financial crisis you may need to make hard decisions that change your usual habits and patterns. In relationship crisis you may be forced to look at some truth and face choices that produce needed change. A health crisis is often a wake-up call to change something significant in your life that puts you on a different path.
When we hear the word crisis it often brings up a negative response. In truth, crisis is often the catalyst for much needed change supporting movement towards necessary and positive evolution. Our physical nature is designed to respond to crisis with reaction and action, the instinctive response of fight or flight. Crisis often brings up fear. If we can work through the fear, there is power on the other side. This month is a good one to work proactively with the theme of crisis and use it as a catalyst for making whatever change is needed instead of being crippled by the fear it may temporarily produce. There is a good exercise around dealing with fear on this month's support audio.
Think of this as a month of potential breakthroughs as we are forced to go within for deep reflection and introspection regarding our values, habits, patterns, beliefs and actions. Much of the work this month will be around relationships and our perceptions of who we are, who we are with and what our work here is on this planet. Crisis that affects a community will either bring people closer together or fragment what is ready to reorganize itself differently. Crisis brings truth to the surface that can clear the decks of calcified attitudes and support new insights. Aspects of this month are conducive to clearing the mind of old beliefs and ways of thinking, opening us up to new and more inspired ideas.
As much as the crises occurring this month could be manifested outwardly, the work triggered by them is internal. Even the action component points to internal movement and change as a deep purification of the mind and our beliefs takes place. Crisis is an intense experience brought about by sudden news, a dramatic unexpected event, or some situation that has gathered enough energy to itself that you can no longer ignore it. The only way to deal effectively with crisis is to face it proactively with curiosity, confidence, trust and humor. The worst thing you can do is to withdraw into a fearful state of blame, shame or anger.
This is not an easy month, but the end result of your inner process can be extremely rewarding. The key is to work with the influences instead of against them. If crisis comes into your life, watch your reactions. Get too neutral as quickly as possible, don't take it personally, but do use it as a catalyst to do something differently. Crisis requires flexibility as your decisions may not be ones you usually make. Use curiosity as a proactive way to lean into the crisis with the intention of bringing a creative solution or decision to the process.
We do not expect every moment of this month to be full of crisis, however this is an energy that is permeating much of the common experience, and we as a collective need to move through it proactively beginning with our own inner transformation and positive change. Being in conflict can cause a crisis and the more we can resolve our own inner conflicts the more we can be a positive influence on others. This is a month of taking responsibility for our relationships, for our actions and for our personal experience of crisis.
There will also be periods of heightened awareness, increased intuition, a celebratory sense of gratitude, and rich experiences in relationship, intimacy and connection to spirit. Cherish those times of expansion and beauty and use them as a point of reference when you find yourself in the trenches of crisis.
Balance is another necessary support this month. Practicing balance between being and doing, between the mind and the heart, and between obsessive overthinking, overcontrolling and over organizing, and the potential chaos of too loose of a container are all important. Use the natural elements as support and try and spend time between inner and outer expressions. It is good to express spiritual needs but maintain order at the same time. A good routine that handles both will be helpful during any crisis.
How the month shows up:
YOU PERSONALLY
This is a great month to do your inner personal work, striving for transformation as a goal and taking advantage of any crisis to make powerful decisions towards change. In the midst of any upheaval in your life, find comfort in simple routines that are not addictions or dysfunctional. It is a transitional month so even if you make decisions quickly, allow the change to occur slowly and in good timing. Being a time of internal work, you will need to honor your process despite what others may expect or think of it. If you are someone who is used to fitting into other people's lives and ignoring your own needs, a crisis may prompt you to look at that pattern and change it.
There are many opportunities this month supported by the influences for completions, endings, beginnings, refinements and improvement. You will need to stay present, be flexible, stay out of judgment, and find inspiration in crisis instead of going into fear. Remember you can only change yourself. Everyone else will need to do their own work.
RELATIONSHIPS
This is a big month for relationships. Whatever has been brewing under the surface will come into sharp focus and possibly manifest as crisis, forcing decisions and change where needed. This will affect all relationships including your relationship with self. There is a strong focus on relationship this month and you can expect to see and experience everything from conflict to discovery, to creative solutions and deep transformation, the surfacing of truth, forgiveness, completion, restructure and commitment.
Mercury retrograde (beginning on the 9th) will force good communication and clearing of misconceptions. It also gives us a chance to focus inward and reflect on our personal responsibility in any relationship issues. Crisis is a critical point so if it shows up in relationship, there is some turning point that needs to be honored and worked with. This month we really learn that nothing stays the same and it is up to us to move the energy in the direction we want it to go. Change yourself first and then see if others will fit into how you want your life to unfold.
HEALTH AND THE PHYSICAL BODY
Crisis around health and well-being both physical and mental/emotional, is familiar ground as we are still navigating the effects of the pandemic as well as other conditions and addictions in our population. Some of you may have personally had a health crisis and experienced first-hand the decisions, transformation and change that follows. You may also have been around someone close to you that has dealt with such a crisis. A health crisis can trigger fear more than another kind of crisis and is a great learning experience to practice making decisions based on intuition and trust rather than fear. Any crisis, whether around health or another aspect of life, should be handled proactively with the intention to avoid fear as a driving factor in any decision that needs to be made.
On the other hand, this is a very good month to be proactive with your health and use the crisis influence to honor a turning point in changing any poor habits or addictions that are detrimental to your health and well-being before they become a crisis. Support the kidneys, pancreas, and circulation as well as the glands this month. Make sure you are supported by good practitioners and people in your healer position.
BUSINESS PARTNERSHIPS AND PROJECTS
This is a tricky area this month as some refinements and change will definitely be on your to do list however you will need to be careful not to make too great a change too fast. Everything in moderation is a good practice, and it is best to work with and improve current structures, relationships, and containers rather than to start over and reinvent the wheel. Even if you are faced with needing to make some decisions quickly, the results may take a while to manifest. Don't get overconfident or be overly impulsive or strive for too radical of a change or expansion. This is not the month for excess with all the retrograde influence. If you do your own personal inner work, the outward results will follow. Be patient with what manifests and be present and aware so you can track them easily.
It is a good month to nurture your work and business relationships and to dream collaboratively around a future project or idea. It is also a good time to consider ending or completing that which has come to the end of its time. You can avoid crisis by making those inevitable decisions ahead of time.
ENVIRONMENT
Weather has a real knack for creating crisis so we will continue to have many lessons in patience, quick decisions, flexibility and neutrality in the face of radical and unpredictable weather patterns. Crisis can also occur in your personal environment. Your plumbing can back up on a weekend when you have guests. Your vehicle can mysteriously break down when you least expect it.
It is not what happens but how you deal with it. This is where curiosity, neutrality, humor and confidence come in. Give yourself 30 seconds to be mad, frustrated and irritated. Do not go into blame or martyrdom. Become neutral and then curious about the solution and in humor about the unpredictability of life. It is not always that simple but the more you can stay out of blame and judgment, the quicker you will come across a solution and move on. And if you don't like something, change it if it is in your power to do so. We expect many of you to make giveaway trips to goodwill and second-hand shops as you follow your internal transformation with refinements, improvements, and change to your external environment. Be careful what you bring in to fill the space. Make sure it is an upgrade and that you love it.
DATES AND TIME FRAMES
September 1-7: The new moon on August 27 set a cycle that encouraged a new beginning and a strong call to action. We are still under its influence and the energy for being productive is still with us during the first part of this month. We can get a lot accomplished in out outer world in preparation for going inward as we navigate forward. Eliminate procrastination and take charge of your responsibilities without resistance or resentment.
There is a motivation to clean things up, to reset our priorities and to improve what needs to be improved in our daily routines, health, relationships, communication and how we deal with our environment. Reset, refine, reorganize and improve. Watch for distractions and energy leaks during this time. They can derail your good intentions.
September 8-15: Mercury goes retrograde on the 9th pulling us into a cycle of re-evaluation and inner work. Things can slow down requiring more thought, deliberation and research before a decision you feel good about can be made permanent. Past debris comes up for reflection. Material from the past that was never properly assimilated or dealt with can surface for completion. Think of this time as catching up with personal growth work. Some of it may be triggered by crisis, even if that crisis is your own mental pattern of overthinking that you are more than done with. Watch irritation towards others around their indecisions and ambivalence. Focus on your own process and resolve any conflict with clear communication, creativity and curiosity.
September 10: Full Moon, in Pisces is Saturday at 3:59AM Mountain Daylight Time (MDT). This is a good window of time to focus on spiritual and emotional well-ness, what that means to you, and how you can better support it in your life. Any spiritual searching and intention in this area will bring good results. This is also a time for gratitude for what is ending or changing in your life. Completions can be powerful catalysts for driving much needed resets.
You may find a greater sensitivity and perhaps even feel more vulnerable during this time. Rather than feeling insecure, use it as a power to increase your perception, intuition and imagination. Honor your creativity and work with what brings you balance.
Join Jose for a powerful remote shamanic healing in preparation for this full moon, with a good clearing, words of wisdom and a reset. Thursday, September 8 at 7PM Mountain Daylight Time (MDT).
September 16-23: This is a cycle for learning from the past and going deeper with present insights. It may take more time, thought and deliberation to make decisions you are comfortable with. It is a discipline to quiet the mind and let go of its need to control and habit of overthinking. The inner work is to explore the intuition of the heart and give it more power over your decisions. This time frame may stress relationships as fear and uncertainty may cloud confidence and security. Good communication and clarity are key to keeping important relationships on track. Never make assumptions and if change is needed, make sure everyone is in the loop.
September 22: Equinox is Thursday, September 22 at 7:03 PM. We move into the sign of Libra with the Equinox and honor the change of season (from Summer into Autumn in the northern hemisphere and from Winter into Spring in the Southern hemisphere) Regardless of where you are on the planet, it is a time of transition and best acknowledged with a ritual or time for appreciating and marking completions and endings, and anchoring a new beginning of a project, a practice or a commitment.
September 24-30: This is a time frame that supports the review of the past, how you have done things, decisions you have made, what you have believed to be true, and what you could do differently to improve current situations. It is an inner reflection of where you are now. Be careful during this time not to be too critical or judgmental, needing things to be perfect. Give yourself lots of room to be creative in your problem solving, even taking old ideas and giving them a bit of a face lift. This is also a time of renewal and recommitting to good habits and practices that keep you healthy and balanced.
A need for harmony and balance during this time may result in resolving any conflict to avoid crisis when possible. It is best to stay out of fear and make decisions from a place of curiosity and confidence instead.
September 25: New Moon in Libra is Sunday, September 25 at 3:55PM Mountain Daylight Time (MDT) More on this New Moon will be sent as a Power Path New Moon update to our mailing list (click here to join)
Join Lena for a remote shamanic healing working with the energies of this new moon. Monday, September 26 at 7PM Mountain Daylight Time (MDT)
Have a great month!
Blessings,
Lena
---
There is a good exercise on this month's support audio for support and balance.
The Power of The Seven Chakras Series is 40% off this month to help support yourself.
---
© All rights reserved. www.thepowerpath.com
You may make copies of this writing and distribute it in any media you wish so long as you do not charge for it or alter it in any way. You must credit the author and include this entire copyright notice. While the text may be shared, no audio files including lectures, music and/or sound meditations may be posted on any site for any reason without written permission from the Power Path.
Credit
LENA STEVENS
Lena is an internationally known teacher and shamanic practitioner. She apprenticed for 10 years with a Huichol Shaman from Mexico and has studied cross cultural shamanic healing from numerous traditions including the Amazon basin, Native American, Northern European and Siberian. Lena has taught and worked with individuals, groups, businesses and communities for the past 25 years, helping to bring shamanic nature based wisdom back into people's lives. One of her specialities is the woven song tradition of the Shipibo tribe in the Peruvian Amazon, the singing of Icaros or healing songs. The individual healing work with these energy patterns through song and other shamanic techniques has had a powerful impact on her clients. Lena is the co-author of the "Secrets of Shamanism, How to Tap the Spirit Power Within" and a contributor to "The Power Path". Along with husband and partner Jose, she is the co-founder and one of the primary instructors of Power Path Seminars and the School of Shamanism.
Source Here
© 2022 crystalwind.ca. All rights reserved.
CrystalWind.ca is free to use because of donations from people like you. Please help support us!
Blessings!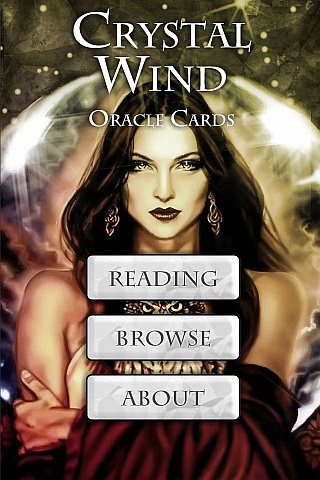 Cut Through The Illusions!
Available On

Spirit Animal Totem Of The Day!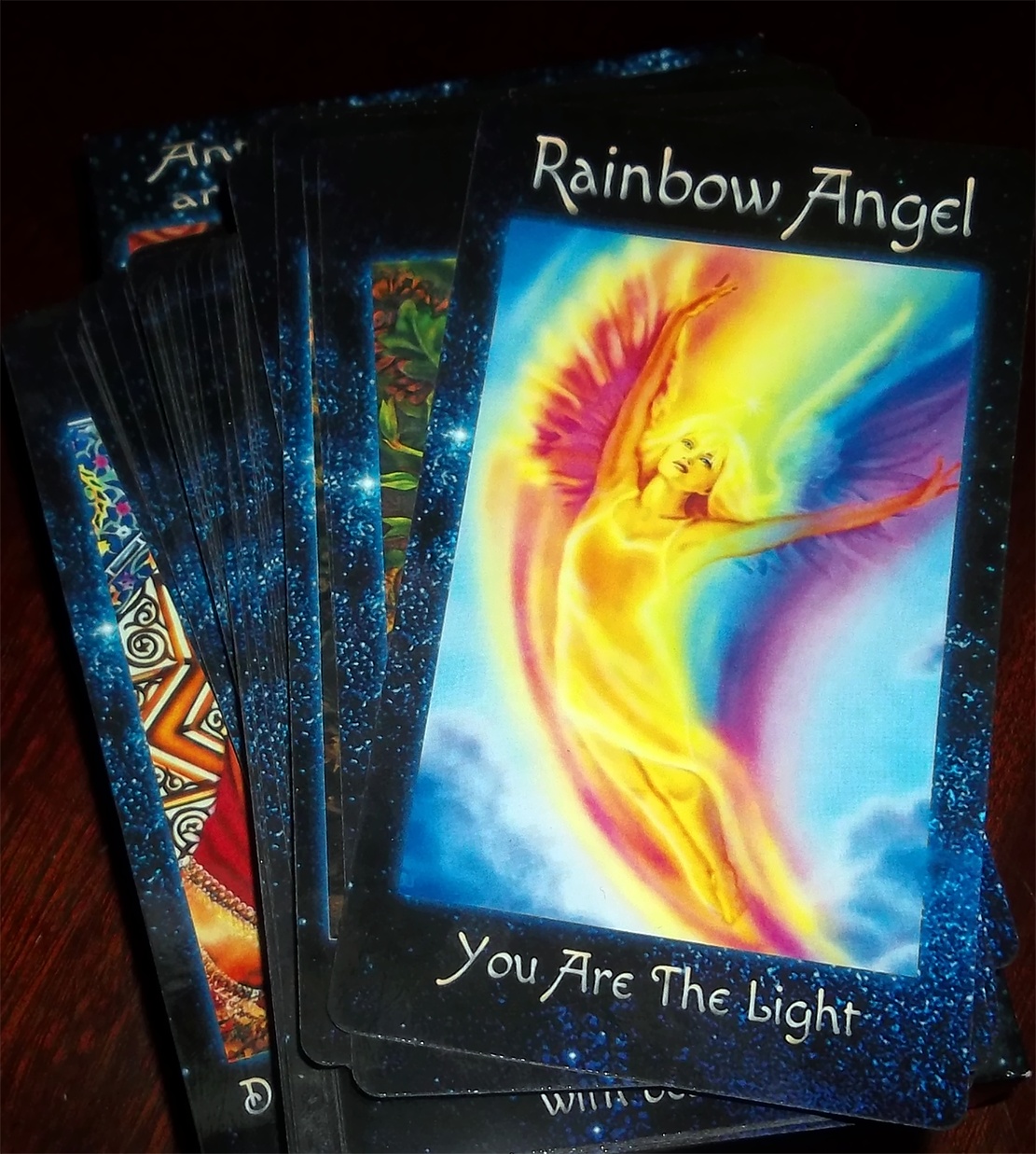 The Crystal Wind Oracle
Myth & Magic Card Deck!
Details Here!
NEW Expanded
Printed & Boxed!
Now with 58 cards!
Who is Online Now
We have 808 guests and no members online