Support crystalwind.ca with your donation and help spread spirituality and positivity.
Blessings!
Written by Kelly M. Beard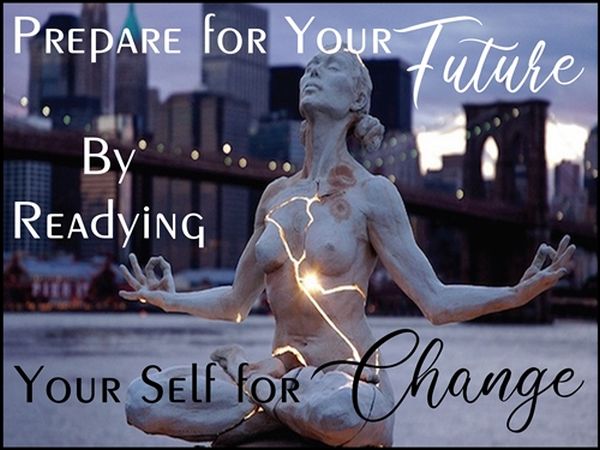 10/22 :: Mercury Enters SCORPIO (until Nov 10th):
Mercury in Scorpio is asking: what have you learned about your own personal power to create your own world?
What do you think about intimacy or your sex life at this time? How are you making yourself more valuable to the team so that you can establish more financial stability of your own? What mental attitude has run its course and needs to die so that a new mental attitude can live and thrive in real time?
Things to remember about Mercury in SCORPIO:
It is a conception point in some way, shape or form. You're conceiving a new way of thinking, perceiving & processing what you're learning as you navigate the year.
Shadow Work of any kind is deeply supported & particularly fruitful under this influence.
It's time to activate your Inner Detective and choose to "investigate" (with no judgment on what you discover) – you are merely gathering information on your own mind, mental body, mentality, how you think, express yourself and process the world around you.
It's time to communicate on a Soul Level and connect with your deepest emotions, face your fears, research taboos, dig out secrets that are growing toxic and renew your connection to your own Soul.
Here we sometimes access our own unique RAW TRUTH (which is more/less challenging depending on your individual Nature) – but remember, you are not only uncovering the dark, negative ideas, thoughts & concepts, but once certain things are brought into the light of conscious awareness, they can be transformed or transmuted so that the energy is liberated and freed up to be useful elsewhere. So too will you find your own buried treasure, hidden potential or untapped resources that you have yet to consider.
Any time in the Scorpio realms we have to acknowledge our own Shadow. I suggest giving it something to do so that it doesn't undermine your evolution in toxic, repetitive patterns.
This is a good time to reclaim the power of your mind. What are you allowing to influence your thoughts & ideas? It's time to re-set to your original blueprint and start fresh in some way.
Remember the creative and destructive power of language. It is time to renew your language or learn a new language altogether.
10/22 :: Mercury (your thinking) ~trine~ Saturn (structure & organization):
This energy is good for deep thinking. You are sharp and your standards are high because you are in 'strategy mode'. This is a more solitary energy though, so communications with others may be hampered a bit because it is time for you to hold your own, at some new level. It's time to focus on the details that hold the big dream together, all the little things that make the grand vision work. Some folks respect that attention to detail while others may consider it nit-picky but it is what the energy supports at this time so don't worry if others don't understand what you're going through. By the same token, you may also feel a little overwhelmed by the many "little things" that cannot be denied or delayed and thus a sense of urgency to get it all done. Beware of a tendency toward pessimism, depression or overwhelm. Try to stay focused on all the blessings that you do have and all that you have accomplished instead of what's still on the list of things to do (in life). This energy is not intended to make you feel bad about all the things left yet to do, but encourage you to begin the necessary steps for manifesting your dreams. This energy just makes you focus on the practical side of manifesting. Clear the debris, and begin to lay a new, clean, solid foundation beneath your goals. Saturn gets you present to the necessary steps and Mercury helps you think clearly.
10/24 :: Sun (your core drives) ~trine~ Saturn (discipline & order):
This energy gives you the direction & discipline at the same time. Use it consciously to fuel your goals at this time, as you will be blessed by your past efforts. You are completely supported to structure your life in a whole new way. It's time to take a personal inventory, organize your life, especially your home, office or immediate environment. Naturally, this kind of shift will also affect those you relate with in these close environments, so be mindful of others who are not necessarily as *clear* as you may be at this time. A new order is trying to take root, which scares some and excites others, and this activation supports you and your personal definition of stability & good boundaries. You have access to focus & dedication that can set the tone for the whole next season, as you clarify the connection between who you are and what you are truly responsible for in this lifetime. Evaluate your daily routine and see what is working and what is not and move forward with some new choices.
10/28 :: Mars (desires & actions) ~oppose~ Jupiter (expansion & learning):
This energy is perfect for working on your "grand vision" and that is exactly what you'll "feel" like doing under this influence. Anything or anyone that blocks you from that should be consciously (and kindly) dealt with and then get to it! Mars is action and Jupiter is expansion and they are dancing together. It can be a selfish, undirected dance where no one wins or it can be the beginning of something huge! You are using this energy to access the single-mindedness of Mars to accomplish the huge goals of Jupiter. The downfall of this energy is to allow the Mars ego (Edging-God-Out) to lead when it serves a better purpose being the strength, not necessarily the strategy. And allow Jupiter's connection to the Higher Truth for you, personally, to guide you on your Path. The Jupiter in you sees the bigger picture, your infinite potential that it longs to fulfill. Get out of your own way. Watch the inclination to "overdo" EVERYTHING – spending, physical activity, over-promising/under-delivering etc. Stay within your own physical limits but expand the limits of your consciousness. Fellow Astrologer, Robert Hand says, "The sense of timing of your actions may leave you and others amazed and sure that you're lucky. But really you have succeeded because you have a complete understanding of the situation."
10/28 :: Mercury (thinking) ~oppose~ Jupiter (learning):
Any opposition requires us to work with two distinct energies and get them to work together for the good of all involved. It is also a Midpoint which allows you that 180* view from the other side of your starting point (roughly 6-months ago). Mercury & Jupiter are working out the push-pull within you between your Mind & Consciousness, between your Thinking & Beliefs, between your Thoughts & Imagination, between the Tedious Details and the Grand Vision. Because of all this, it would be tremendously beneficial to play amongst a group of like-hearted souls with varying points of view, mavericks who follow their intuition as well as humble healers who also buck status quo by following their intuitive knowing within, something we all have the capacity for. This is great for what I call *Jam Sessions*, when my colleagues & I get together to discuss our ideas & insights about our professional goals, something like that is a great use of this energy: plan, strategize, discuss with others, get input and feedback, bounce ideas around and be open and receptive to others' points of view because they may think of something that you didn't. Make sure it is a Circle, where all opinions are valued even if not shared. This is a good one for learning something new and looking at things from another angle, completely.
Special NOTE:
This is all leading to tomorrow's Initiation with Mercury conjunct Mars in SCORPIO on 10/29. The last time we had access to this kind of conception of creative, initiatory energy was in 1999. Think back to your values & priorities at that time and how you were expressing your own unique creativity. Also consider your psychic, intuitive & empathic capacity back then and all that you have learned in 24-years! Now, I realize some of you may only be that old, but that just means you were born with this powerful alignment! For the rest of us, it is rare access to upgrading your Taurus/Scorpio Depts and of course, the Leo/Aquarius Depts will adjust & adapt as needed to accommodate this evolution of consciousness that we are all going through one way or another.
Another interesting aside is that Nov 3-4, the Sun will do what Mercury is doing now so it looks as if we have to change or upgrade our thinking & consciousness now so that we can express in all new ways going forward. The crazy thing is that on those days as the Sun opposes Jupiter, Venus opposes Neptune and Mercury opposes Uranus – that is a lot for the Personal Planets to be mixing it up and activating so much integration, which means, watch any extremes or all/nothing propositions and do your best to find the balanced, healthy middle ground between your personal, individual evolution of consciousness and what is evolving on a larger scale, socially & collectively.
10/28 :: TAURUS Full Moon/Lunar Eclipse:
This Full Moon/Lunar Eclipse is part of a series of Taurus/Scorpio Eclipses – 7-total but here's the thing, 5 out of 7 are Lunar Eclipses pointing to a major completion of a 20-year cycle (2002-05). We are doing a lot of clearing to make room to conceive a new future. That said, it is also preceding the Scorpio New Moon (11/13), which is a major Initiation. We have to do a clearing in order to literally *conceive* a whole new way of functioning on Earth, individually & collectively. We should start with looking for any excesses or famines that are hindering our New Moon *Seeds*. The energy supports releasing that which is no longer important to you or no longer a priority in your life so that a new existence can come into being. Taurus energy can reveal where we've become stagnant and the word that keeps coming to mind over and over again is "movement". It's time to move your energy in a new way and create a *Moving Meditation* for yourself that helps get you back in-touch with your own body. Scorpio likes to release & purify, while Taurus likes to acquire & solidify so this is the best time of year to go through all your *stuff* (whether internal or external or a bit of both) and release as if you were moving into a smaller space. Downsize your life. As your personal clearing unfolds, you may find it's time to review your individual Self-Love/Self-Worth issues ~ as we release outer aspects of our lives and inner aspects of our Being that 'used to be' important, relevant or useful but have lost their life-force energy, so it is time to release so we can make space for new life. We can create brand new ground for planting in the Spring, in other words, clear out in preparation for … fill in the blank with your own creative baby that's wanting to incarnate, at this time. This is a potent time for consciously co-creating with the Life/Death/Life Cycle. What in/around you needs to "die" so that something of greater value can come into existence? Lighten the load there and open to conceiving a whole new life or new way of life for yourself. We are reconnecting to Source this month, so renew your connection to that which nourishes & sustains you, with gratitude & faith in the future that we are seeding right now.
Credit
* KarmicTools.com * Copyright © 2000-2023 * Kelly M Beard *
All Rights Reserved * Permission granted to copy/redistribute Kelly's Forecasts & Updates on the condition that it's distributed freely, content remains intact and includes contact/link back to post.
The Karmic Tools Weekly Forecast by Kelly M Beard covers the current planetary transits which affect people in different ways and to various degrees of intensity. Take notice when it is a Personal planet (Sun / Moon / Mercury / Venus / Mars) interacting with a Social (Jupiter/Saturn) or Collective planet (Uranus / Neptune/Pluto). And pay extremely close attention when it is a Social planet interacting with a Collective planet because that means something *big* is brewing that will move large groups of people along their evolutionary paths. Tuning in to the energy and rhythm of the planets can serve as a useful *guide* as you move along your Individual Path. It also helps to understand your place within the context of the larger Social & Collective Story.
Source Here
© 2023 crystalwind.ca. All rights reserved. We track all IP addresses with cisco sniffer technology. Using a Proxy/VPN will not hide your IP.
CrystalWind.ca is free to use because of donations from people like you. Please help support us!
Blessings!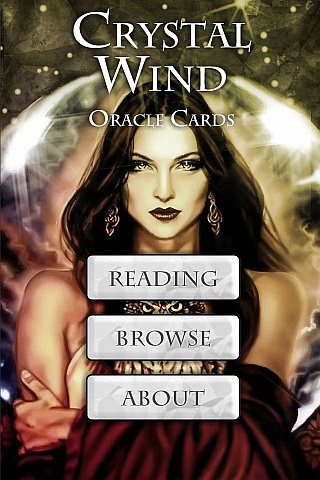 Cut Through The Illusions!
Available On

Spirit Animal Totem Of The Day!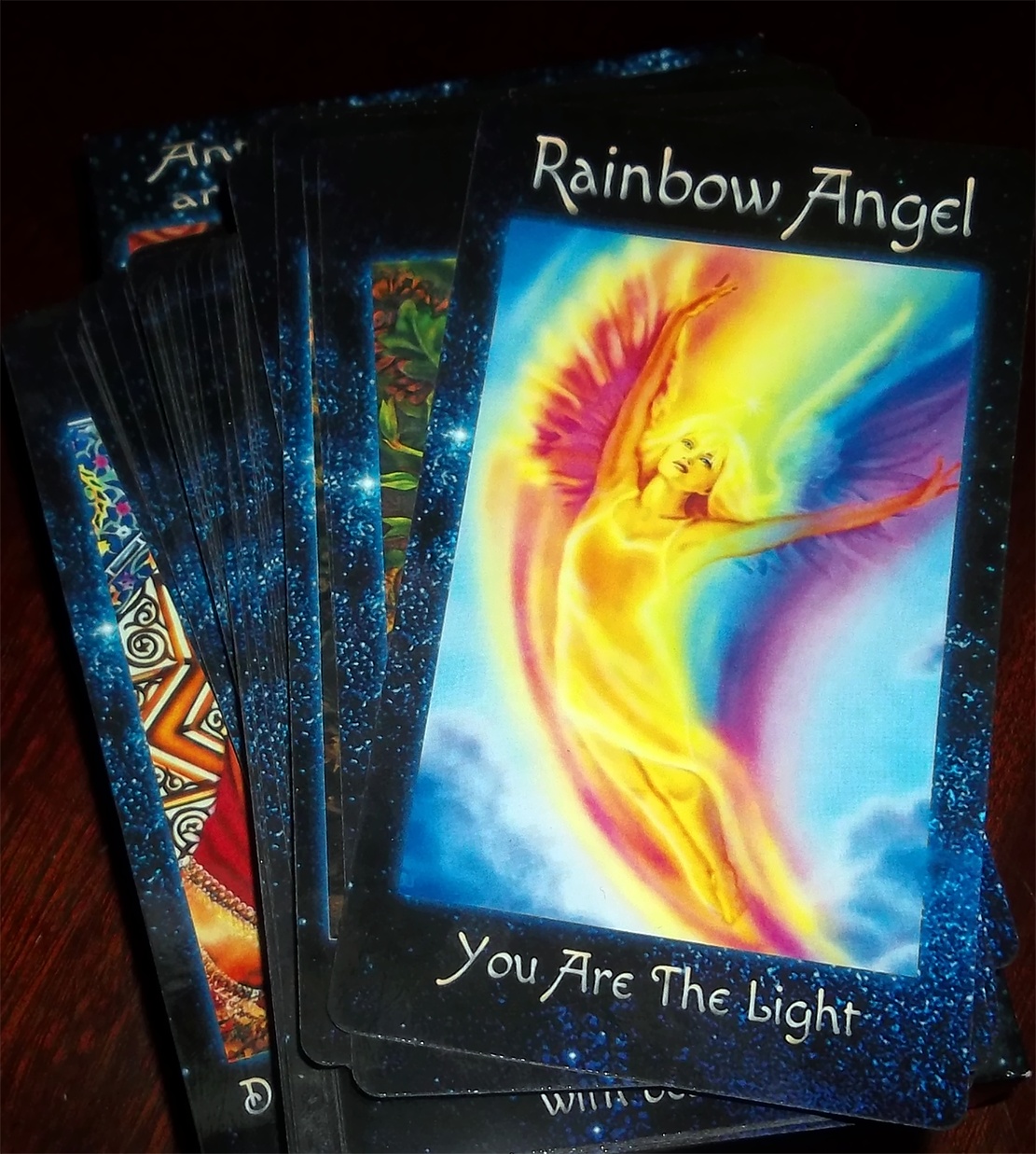 The Crystal Wind Oracle
Myth & Magic Card Deck!
Details Here!
NEW Expanded
Printed & Boxed!
Now with 58 cards!
Who is Online Now
We have 770 guests and no members online