Category: Forecasts and Horoscopes Written by Kelly M. Beard
9/5 ~ Venus (your values) ~square~ Pluto (transformation):
This activation brings intensity and it challenges you to grow (out of comfort zone, into new territory) where your relationships & finances are concerned. It creates very intense emotional responses and experiences with others that tends to trigger insecurities or hidden fears in one or both of you. Stability is not part of the equation at the moment, so prepare for inevitable change. You've probably already felt it coming (the shift in your relationship or financial situation), well, it's here now, so you can be proactive on your own behalf or you can suffer the consequences of postponing the inevitable.
(You may have heard me say: Pay now or pay double later. That applies to this transit too.) The natural reaction may be to try to hold on to the job or relationship, but try not to give in to that temptation. Pluto intensifies everything and the more you resist the necessary purification & change that Pluto brings, the more painful it usually is. It is better to clarify your values & priorities and choose change, rather than have it forced (more Pluto) upon you. Either way, once the dust settles, you should be better off because things either change for the better or go away altogether making room for something new and more in-alignment with your values & priorities of 'now'.
9/6 ~ Mars (energy) ~trine~ Pluto (transformation):
This is an active, transformative energy that will help you to change your life in a healthy, positive way. You may have the energy & inclination to make major personal (and permanent) changes to who you are and what you want on a deep Soul level. Because it's a Trine, it promises more ease than is usually associated with Pluto, and in this case, makes transformation smoother. You may be especially focused on what needs to be done or changed in your life at this time. You will want to take action and the Universe supports that decision, as long as it is righteous and not totally self-serving. This is a good time to get moving, take action regarding your long-term goals – and you will be able to create momentum. You may realize that some of your recent actions or choices do not necessarily support your deepest drives or desires. As you get in alignment within & without, the results can be miraculous. Be creative ~ be brave!
9/6 ~ Venus (socialize) ~trine~ Jupiter (optimism & travel):
This is usually a pleasant energy, although short lived. This is a good time to enjoy some kind of social activity. No pressure – just easy, laid-back fun. It can make you prone to laziness or excess, but only if you're already prone to that. Otherwise, if you are typically busy and constantly on the go, this energy gives you permission to kick back a little and release the usual pressures to produce. Take some time out to "smell the roses" or at least reflect on all that you have accomplished and give your Self due credit for coming this far. This is a good time to travel, go on a vacation or take a short trip. This energy tends to bring forth earned blessings. Take a moment to give thanks to the powers that be which brought you to this point!
9/6 ~ Sun (core identity) ~trine~ Uranus (individuality):
This energy is wonderful for a little self-examination and taking action on your own behalf. Look at your habits, home situation, work or anything else that is important to you and look at how you've gotten to where you are. What kind of choices led here? This is a good time to look around and see how you can conserve what is useful and release that which is no longer relevant for you going forward. It's also a good energy for organizing & clearing the decks, so to speak, of things that have piled up but still need to be dealt with (or released altogether). You may be feeling very practical, possibly selfish, but it's actually self-preservation.
9/6 ~ VIRGO New Moon:
The Virgo New Moon comes every year and presents us with an opportunity to reboot the *System* ~ your personal system, which usually entails creating a whole new routine as well. Theoretically, during the last Lunation (Leo/Aquarius), we decided what we were going to *express* (with more integrity & authenticity) and what we were going to *invest in* Self & Community (with more energy & resources) because there are new value & new priorities at this time. Virgo-time supports integrating all that you have learned about your core essential nature (Leo) recently, into a new routine and creating a completely new System for living, that will support you better in the here & now. It's time to digest, assimilate & integrate the last 9-months specifically. Also deeply supported this month is acknowledging (and releasing) any *regrets*, mourning any true losses or deaths and deepening your dedication to that which is vital, strong, healthy & evolving (within & around you).
Pre-Harvest *Assessments* (Aug/Sept) always reveal what does or does not support your Physical & Spiritual Selves, that Spirit in human form. Twice a year (Feb/Mar & Aug/Sept), we have to take time out to check in on the Physical Body (Virgo) & Spiritual Being (Pisces). If you're healthy, great! But if you have pushed yourself to the limits, it's time to pull-back and recalibrate. We also have to check in with our Spiritual Being. If your practice is strong and supporting you, great! But if you have neglected your yoga or meditation, silence or sleep, again, this is the best time to reboot the system and dedicate to a new routine.
As we approach the *Harvest* for the year 2021, keep in mind that everything is a response to the last thing, and preparation for the next thing. So as you connect to what you love and your Authentic Self in Leo, you shift to how to anchor that Emergent Self in your day-to-day life so that you are individually secure before you move into Libra. That is time to cultivate relationship and/or engage with others on some level. It is also a great time of year to address any imbalances in your life as we approach our one-of-two opportunities each year to tune into physical, literal balance at the Equinoxes.
9/10 ~ Venus Enters Scorpio (until Oct 7th):
As you move through the relationship work in Libra, many new layers of life (and how connected to it all you really are) are revealed when she enters Scorpio. As new (or sometimes old) issues are exposed and brought into the light, you begin to realize that the love and abundance you've managed to attract or create is a direct reflection of your own personal values and self-worth. As Venus moves into Scorpio, it activates Soul-level work and illuminates how invisible energy is affecting your life and relationships. Ideas or beliefs that have become unconscious, hidden or buried, come into your conscious awareness at this time, rooting-out any self-deceptions and/or bad habits which no longer support who you've become over the last 2-8 years. It's time to identify and release any self-sabotage, illusions, delusions or inner-darkness that is delaying your good or misguiding your power. It's time to distill your motivations back to their original essence and intentions. Define your own terms. What is love? abundance? beauty? life? What do you want? and why do you want it? How will you create it? or magnetize it in? Scorpio is the energy and lesson of karma and creation, holding us all accountable for that which we bring into being. And reminding us that willing and honorable sacrifice clears a space for magic to occur and invites the Ancestors and Invisible realms to contribute and assist. Venus in Scorpio reminds you that you are not the Source of power, but merely a channel or vehicle of its expression in form. As a human with free will and choice, it helps to also be responsible and aware anytime Scorpio is kicking. Releasing deeper issues, clearing a space to plant *NEW* seeds of potential, doing the 3D/visible work, then stepping back and allowing the invisible power of Source energy to breathe life into your intentions ~ is the best use of this time and energy. It can be intense and often challenging, but if you are able to push through the discomfort and face any dark Truths being revealed at this time, you will be cleansed, lighter and better able to direct your power and shape-shift as needed for living on a planet that is based on the Life/Death/Life Cycle and a natural rhythm.
Credit
* KarmicTools.com * Copyright © 2000-2021 * Kelly M Beard *
All Rights Reserved * Permission granted to copy/redistribute Kelly's Forecasts & Updates on the condition that it's distributed freely, content remains intact and includes contact/link back to post.
The Karmic Tools Weekly Forecast by Kelly M Beard covers the current planetary transits which affect people in different ways and to various degrees of intensity. Take notice when it is a Personal planet (Sun / Moon / Mercury / Venus / Mars) interacting with a Social (Jupiter/Saturn) or Collective planet (Uranus / Neptune/Pluto). And pay extremely close attention when it is a Social planet interacting with a Collective planet because that means something *big* is brewing that will move large groups of people along their evolutionary paths. Tuning in to the energy and rhythm of the planets can serve as a useful *guide* as you move along your Individual Path. It also helps to understand your place within the context of the larger Social & Collective Story.
Source Here
© 2021 crystalwind.ca. All rights reserved.
---
CrystalWind.ca is free to access and use.
Please support us with a small gift of $11.11 or $22.22 or $33.33.
Spirit Animal Totem Of The Day!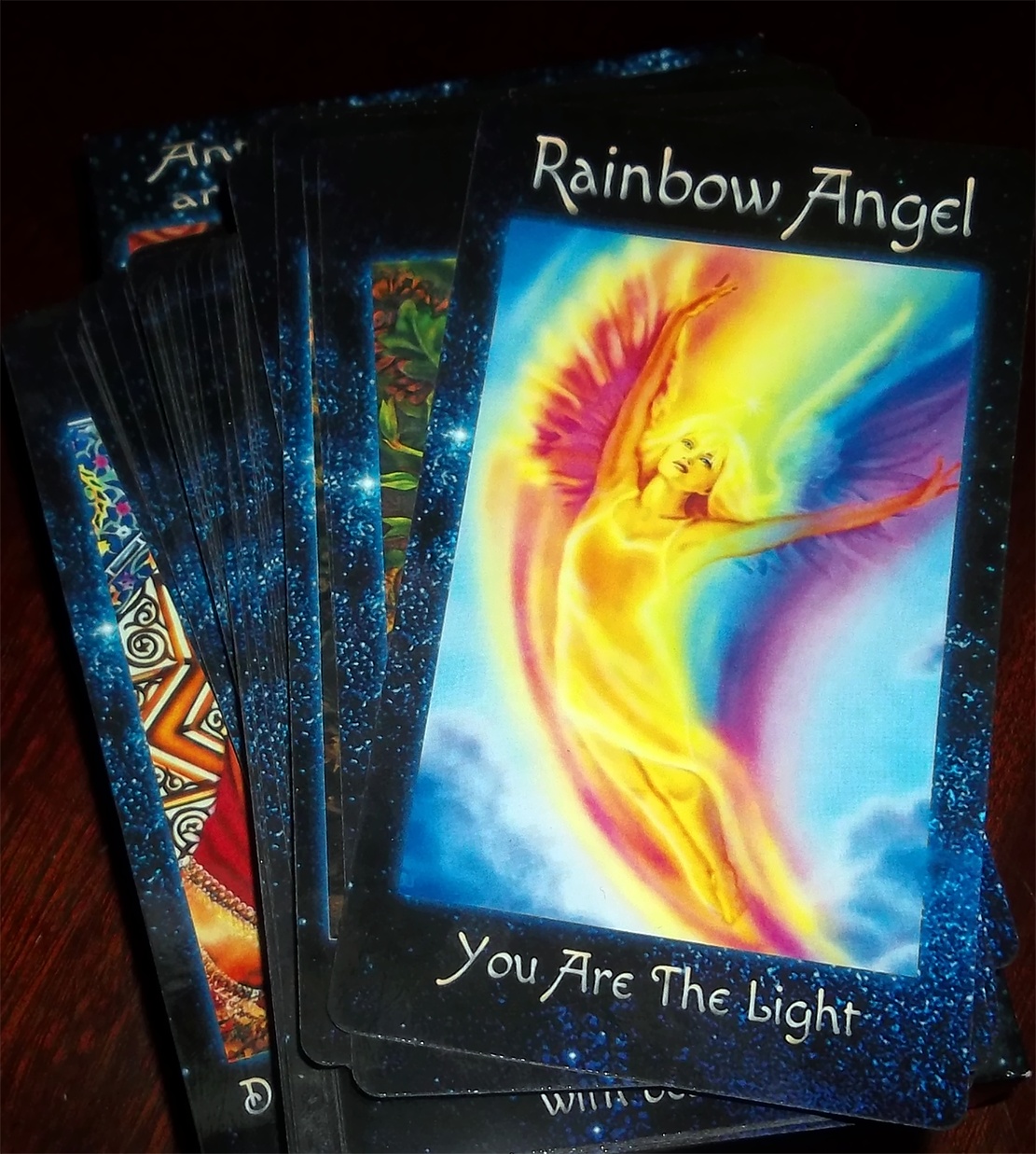 The Crystal Wind Oracle
Myth & Magic Card Deck!
Details Here!
NEW Expanded
Printed & Boxed!
Now with 58 cards!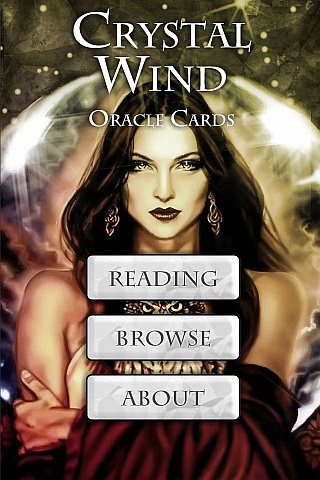 Cut Through The Illusions!
Who is Online Now
We have 718 guests and no members online