Category: Forecasts and Horoscopes Written by Pam Younghans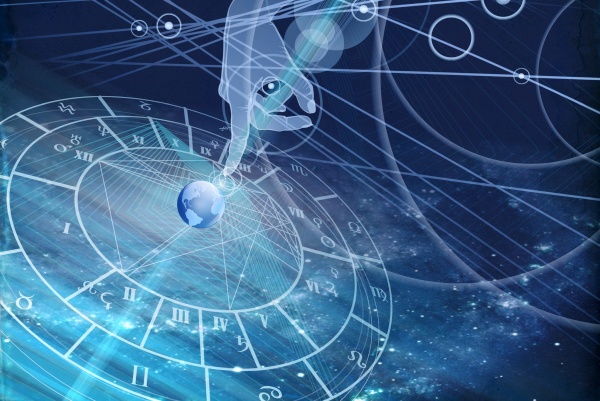 THE SUN has been exceptionally active this past week! Several M-class solar flares occurred, as well as one X-class flare. (Solar flares are ranked as A, B, C, M, or X-class flares, with A being uneventful and X-class flares being the strongest.) All of this solar activity has contributed to some major energy shifts, with corresponding physical, mental, and emotional symptoms for many.
Nervous stomach, digestive system disturbances, and changes in food preferences are on the list of common symptoms right now. Be sure to listen to your body and ask it what it needs in the way of rest and fuel.
SOLAR FLARES are sometimes accompanied by coronal mass ejections (CMEs) that, if Earth-directed, can then cause geomagnetic storms and beautiful auroras. These events usually manifest about three days after the solar eruptions occur, which is the length of time needed for the solar plasma to travel from the Sun to Earth. Today's photo is just one example of the many amazing photos currently being shared online.
Be gentle with yourself and with others now, and throughout the week ahead. We are still adjusting to recent shifts, and probabilities of more solar events continue to be very high, according to spaceweather monitoring sites.
THE JUPITER-NEPTUNE CONJUNCTION is exact to the degree next week, on April 12 – but with the two planets now separated by less than two degrees, we are already fully immersed in the energies of this alignment. As Jupiter and Neptune join forces in Pisces, there are opportunities for major expansions in spiritual or creative realms, if we choose to utilize it.
However, we may be feeling particularly ungrounded as Jupiter and Neptune travel together. This influence is very supportive of dreaming and visioning, but it is less helpful for accomplishing practical tasks. There is a strong call to flow with our intuition and higher guidance, which can distract us from our "to-do" lists and work agendas.
If possible, this month is best suited to taking time off from work or from life-as-usual, to give yourself the space to sense into the energies and to tap into their gifts for you. Some may be drawn to spend more time in meditation or immersed in creative projects, or in other activities that allow them to transcend physical reality. It is also a time when higher-frequency emotions such as compassion and understanding are heightened. For this reason, some may be called to new forms of selfless service at this time.
I'll be writing more about the Jupiter-Neptune alignment in next week's Journal. Its influence will be very strong throughout the month of April.
MARS AND SATURN exactly conjoin on Monday this week, at 22°24´ Aquarius. The two planets are within two degrees of being conjunct from April 1 to 8, so the energy of their alignment is already strong.
Unlike Jupiter and Neptune, which emanate mostly compatible energies, Mars and Saturn can be uncomfortable bedfellows at times. Mars symbolizes courageous, independent, even impulsive action, while Saturn represents our capacity for responsible, practical, and disciplined step-by-step progress to attain a goal. If we can use both of these abilities in equal measure, we are inspired to take concrete action and also have the energy to stick with a project for the long-term. However, if we are out of balance, we can press too hard on the gas pedal (Mars) and then have to quickly shift to the brake pedal (Saturn) to keep from careening off the road. As such, we can have a stop-start-stop-start kind of experience.
COMPLICATING the unfolding of events in early April, Mars and Saturn are both in square aspect to the karmic nodal axis; Mars is exactly square the nodes on Wednesday, and Saturn will exactly square the nodal axis next Monday, April 11.
When planets are at the "bending" of the nodal axis (in square aspect), we must focus on using the highest qualities of the planets involved if we are to rise above challenges. It can be very tempting to fall into old patterns of behavior (the South Node), which then may delay or derail our evolutionary progress (the North Node).
WITH MARS square the nodes, we can feel especially passionate about our chosen agenda. An egoic attachment to doing it "our way" can cause defensiveness and frustration, which may then readily descend into anger and aggression. This lack of temperance can further delay our moving past the obstacles in front of us.
With Saturn square the nodal axis, it will be important to keep a positive "can do" attitude. Saturn's energy can feel oppressive at times, which can lead to pessimism. We can also become overly rigid when Saturn is in hard aspect, so flexibility is key.
HERE'S WHERE the Jupiter-Neptune conjunction comes to the rescue! In a strong show of divine timing, these two planets in Pisces can help us access the higher-vibrational qualities that we need to successfully navigate the difficulties represented by the Mars-Saturn-nodal axis configuration. These higher attributes include adaptability, letting go of ego, having trust and faith, and utilizing our intuition to sense right action.
Our intention to be in alignment with the higher self is key to navigating this time frame we are entering. If we remain consciously connected to our divine nature, we can then use the Mars-Saturn influence to make steady, strong, and direct progress toward the ultimate goals represented by the Taurus North Node. These goals include inner and outer peace, staying grounded and calm, choosing harmony over conflict, establishing a supportive alliance with the Earth, and using creativity to bring more stability and beauty into our lives.
ONE MORE NOTE on the Mars-Saturn alignment. The Sabian symbol for the 23rd degree of Aquarius, where the conjunction occurs, reads: "A man, having overcome his passions, teaches deep wisdom in terms of his experience." This powerful image reveals the very positive potentials of this conjunction, with wisdom (Saturn) and experience (Mars) enabling us to rise above the passions that would return us to darker times (South Node in Scorpio).
Here is astrologer Dane Rudhyar's interpretation of this Sabian symbol, which also adds new information about how the "deep wisdom" is to be used:
"Every type of experience can be made to serve a spiritual purpose. Every person, however humble their status, can be an example to younger people who are still struggling to overcome or control the compulsive drives of their emotional-biological natures. Whoever has managed a difficult performance contributes to the collective wisdom of their community and of mankind. Every achievement is to be passed on to those who may be inspired by it to greater and more adequate efforts. At this stage, we are given a never-to-be-forgotten hint: It is the responsibility of anyone who has taken one step ahead in his evolution to help others to take that step. This is true education."
DAY BY DAY, here are the planetary aspects we'll be working with this week:
Monday
Mars conjunct Saturn: This alignment can be used in very positive ways, if we pay close attention to when to use the gas pedal and when to apply the brake.
Tuesday
No major aspects are exact today.
Wednesday
Venus enters Pisces: Venus will transit Pisces from April 5 to May 2. During this time, relationships are guided by sensitivity, compassion, and understanding. However, it will be important to maintain the life-affirming definition of unconditional love as offered by Abraham-Hicks: the ability to hold the frequency of love under all conditions. This will help us avoid the shadow side of Venus in Pisces, which can take on the role of rescuer or martyr. Both the positive and shadow side of Venus in Pisces will be enhanced on the days that Venus conjoins Neptune (April 27) and Jupiter (April 30).
Mars square nodal axis: Self-awareness is key today. If challenges or frustrations arise, take a break, do something that allows you to feel free of limitations for a while.
Thursday
Mercury sextile Saturn: This aspect helps us think in more practical ways.
Mars sextile Eris: Assertiveness and courage are strong, enabling forward motion. Be careful of a tendency to discount the needs of others.
Friday
Mercury conjunct Eris, Mercury sextile Mars: Innovative ideas call us to take action. We are motivated by the courage of our convictions and speak our minds more readily. Be careful of impulsive actions that may not take practical concerns into consideration.
Jupiter sextile North Node: Faith and hope help us stay in alignment with our higher evolutionary course, and enable us to move beyond old patterns of behavior.
Saturday
No major aspects are exact today.
Sunday
Mercury square Pluto: Quarrels can arise easily today, due to strong opinions and a desire to convince others to see things our way.
Mercury enters Taurus: Mercury is moving very quickly now, and will transit Taurus from April 10 to April 29. During this time, practical concerns guide our thoughts and planning. We may be slower to make decisions, but have the ability to stick with a project once we begin.
IF YOUR BIRTHDAY IS THIS WEEK: Your mind is very active this year, spinning new ideas. Communicating your thoughts to others feels essential, and you may sense that as you talk about your inspirations, they become more real to you. You may also find it helpful to write down what you are thinking, as a way of gaining more clarity. One of the challenges of this year is trusting your own perceptions, especially if others question their validity. This experience provides an opportunity to heal old wounds related to your ability to think and communicate clearly. (Solar Return Sun conjunct Mercury, semisquare Venus, conjunct Chiron)
In peace and with gratitude,
Pam
All times listed are Pacific Daylight Time. For Greenwich Mean Time, add 7 hours.
MON: Mars conjunct Saturn
TUE: Venus enters Pisces, Mars square nodal axis
WED: No major aspects are exact today
THU: Mercury sextile Saturn, Mars sextile Eris
FRI: Mercury conjunct Eris, Jupiter sextile North Node, Mercury sextile Mars
SAT: No major aspects are exact today
SUN: Mercury square Pluto, Mercury enters Taurus
---
Astrologer Pam Younghans writes the NorthPoint Astrology Journal based on planetary influences and insights received. Her hope is to bring astrology "down to earth" in a way that will help readers navigate current energies, while also utilizing these energies for spiritual and personal growth.
Feel free to share this NorthPoint Journal with others who may enjoy it! Please forward it in its entirety, including all contact and copyright information.
To learn more about Pam's work, please visit www.northpointastrology.com.
NorthPoint Journal copyright 2022 Pam Younghans. All Rights Reserved.
Source Here
---
CrystalWind.ca is free to access and use.
Please support us with a small gift of $11.11 or $22.22 or $33.33.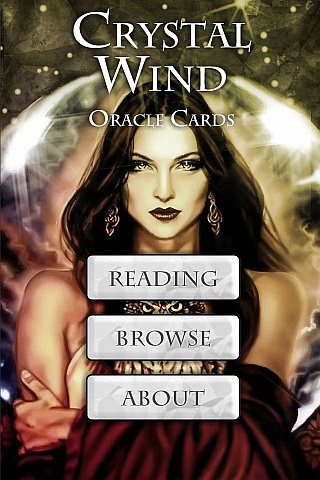 Cut Through The Illusions!
Available On

Spirit Animal Totem Of The Day!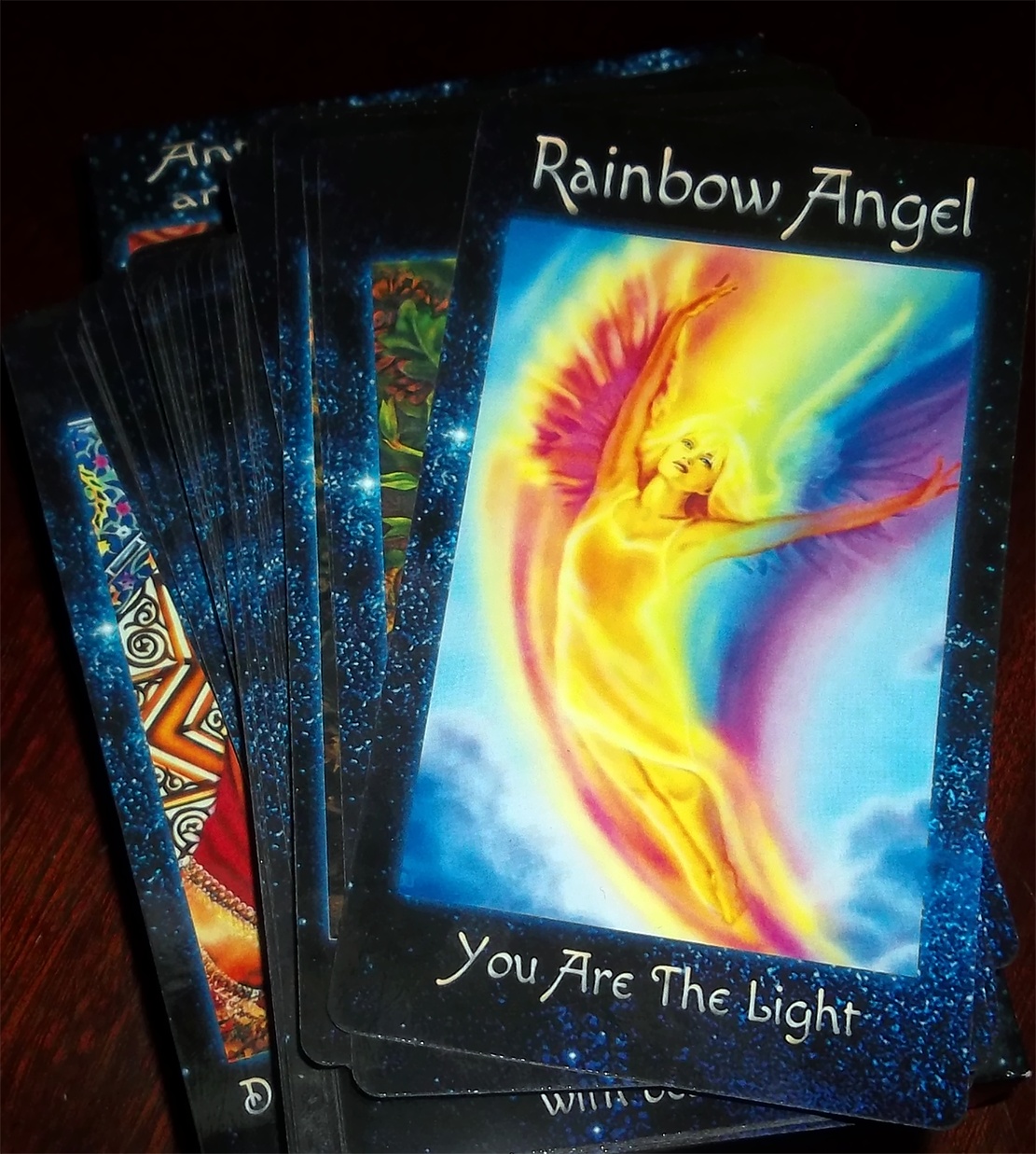 The Crystal Wind Oracle
Myth & Magic Card Deck!
Details Here!
NEW Expanded
Printed & Boxed!
Now with 58 cards!
Who is Online Now
We have 967 guests and no members online