Category: Forecasts and Horoscopes Written by Pam Younghans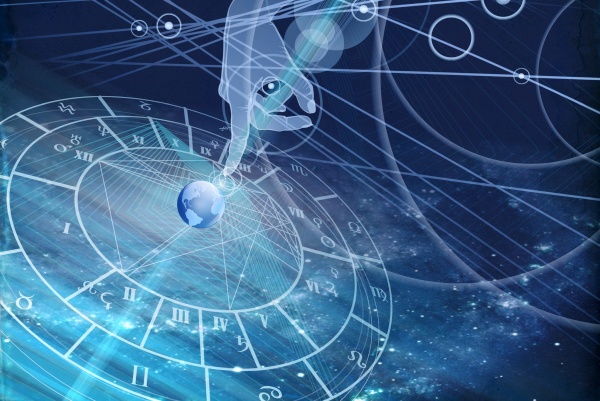 AT THE HEART of the Milky Way galaxy, about 27,000 light years from Earth, is a supermassive black hole called the Galactic Center (GC). Our entire solar system revolves around this point in space, which is located at about 27°04´ Sagittarius when viewed from Earth.
This Satruday's Full Moon occurs when the Moon is at 27°28´ Gemini, exactly opposite the Sun in Sagittarius. This means the Sun will be tightly aligned with the GC at the time of the Full Moon, drawing its vast energies into our experience of the current timeline.
ASTROLOGER Philip Sedgwick is noted for his research into galactic anomalies. He writes that the GC initiates a process that is similar to when we "defrag" our computers: "The Galactic Center emits a wide array of powerful radiation, most notably infrared (IFR). This infrared energy pressures the subconscious mind, providing the release of learned behavior and memories, both negative and positive, all in the interest of moving forward. The Galactic Center's infrared jolt to the energy field naturally induces the release of past memories that preclude an individual from making progress in life."
In other words, part of our task with this Full Moon is to acknowledge and then release outdated information and beliefs that have been holding us back. Using the sacred violet flame in meditation is one method we can use to facilitate this clearing process. Once we successfully "defrag" our mental bodies, the GC then provides a download of advanced information and higher-frequency energies.
We may need to move through a time of physical detox as a part of this process. Mr. Sedgwick explains: "Often, when an emotional download of healing data completes, the body sometimes follows with its own symptoms of letting go. Ranging from shaking, chills and even the elimination system moving into high gear, verification for the inner evolution appears."
AUTHOR and astrologer Melanie Reinhart provides these insights into the effects of the Galactic Center: "Expect a major 'life-review' of a very particular kind. Density, opaqueness and blockages within the mind and the soul are being spun off, as in a centrifuge. This is a perhaps useful image for the Galactic Centre – a centrifuge – where everything is spun away from the dark centre, revealing an empty space. This 'empty space' is where we are receptive to Grace, and like the black holes said to reside at the core of the galaxy, it generates the substance which will birth the new, individually and collectively."
What can we anticipate this week, as our Full Moon links us directly to the energies of the Galactic Center? Ms. Reinhart writes: "When the last five degrees of Sagittarius are stimulated by transiting planets, a process of awakening is initiated ... A time of accelerated spiritual development occurs, with its attendant life challenges which may include rapid change, separations, crisis, illness and stress, as outmoded ideas are released."
SATURDAYS FULL MOON is also significant because it is the climax of the lunar cycle that began with the Total Solar Eclipse earlier this month. Processes that were initiated with that eclipse now reach an energetic crescendo. And, since that eclipse was aligned with the South Node, there may be new awareness about a karmic issue that we've been working with recently.
Adding to the positive potentials of Saturday's lunation, which perfects at 8:35 p.m. PST on December 18, the Full Moon is trine generous Jupiter and sextile self-motivated Eris. These aspects portend improvements in situations that have been causing worry or anxiety, as well as the courage – or perhaps the audacity – to persist in our efforts.
SAVE THE DATE! Before I dive into the daily aspects for the week ahead, I want to let you know that my first webinar of 2022 is on the calendar for Wednesday, January 12! In the class, I will give an overview of the astrological energies at work in 2022, with a special focus on (and calendars for) the first four months of the year.
My working title is "Finding Ground," and I'm putting finishing touches on the class description right now. An official announcement will be in next week's Journal and posted on my website and facebook pages. I hope you can join us for the class, either live or by replay!
HERE ARE the other important aspects that occur over the next seven days, with my brief interpretations:
Monday
Mars enters Sagittarius: Mars will be in adventurous Sagittarius from December 13 until January 24. During this six-week period, we may find it easier to take risks and to have the courage to follow our dreams. Mars in Sag can also be very passionate about what it believes and very restless with any restrictions. Its humor can at times be too sarcastic or judgmental, and it is not known for being tactful. These shadow qualities of Mars will be most obvious as the Red Planet conjoins the South Node this week.
Mercury enters Capricorn: Mercury is moving quickly right now and will be in Capricorn less than three weeks, from December 13 to January 1. During this time, our mental state tends to be more realistic, serious, and focused on concrete goals that we want to attain. There can also be a tendency to see the glass as half empty instead of half full.
Tuesday
Mars opposite Ceres: Family relationships may feel the strain today as strong differences of opinion and belief are voiced.
Wednesday
Sun trine Eris: We are highly energized to pursue our own path, no matter what other opinions may be offered.
Mars conjunct South Node: This alignment reveals the shadow side of Sagittarius that humanity is working to transform, as anger and self-righteousness drive behaviors and actions.
Thursday-Friday
Sun semisquare Saturn and sesquiquadrate Uranus: The Sun is activating the energies of next week's Saturn-Uranus square on these two days, highlighting the contrast between the systems of the past and the ways of the future. Authoritative controls conflict with the individual's right to choose, inspiring rebellion.
Saturday
Mercury square Chiron: Some may feel uncertain about their ideas and insecure in their ability to communicate their thoughts. There is a tendency to feel that our needs are being ignored and that others are not truly listening.
Full Moon 8:35 p.m. PST: Please see above.
Sunday
Venus stations retrograde: Venus will be traveling backward from December 19 to January 29. We revisit past relationships over these weeks, with an opportunity to more fully understand the purposes of the bonds that we formed, as well as our deeper motivations. This retrograde phase is strongly influenced by Pluto, since Venus conjoins that planet three times (December 11 and 25, and March 3). During this three-month period, we may experience profound changes in our relationships and values, with specific developments around the dates just mentioned.
Chiron stations direct: With Chiron at a standstill, we are called to give loving attention to that aspect of ourselves that feels insecure or lacks self-confidence. As we express acceptance, understanding, and love for this inner part, we heal the fears behind the uncertainty.
Sun sextile Jupiter: A subtle influence, this uplifting aspect can help us laugh at ourselves and focus on the silver lining.
IF YOUR BIRTHDAY IS THIS WEEK: This year, you are inspired to advance your life in significant ways and have the courage to take new risks. At the same time, you are living on planet Earth within the social constructs and upheaval of the times. As such, you are in the process of letting go of an old identity and old beliefs. You are learning to surrender and have faith, trust in unseen outcomes, and follow your intuition and higher guidance in all endeavors. As an old reality dissolves, it clears the way for a greater ideal to manifest. (Solar Return Sun sextile Jupiter, semisquare Saturn, sesquiquadrate Uranus, square Neptune, trine Eris)
In peace and with gratitude,
Pam
All times listed are Pacific Daylight Time. For Greenwich Mean Time, add 7 hours.
MON: Mars enters Sagittarius, Mercury enters Capricorn
TUE: Mars opposite Ceres
WED: Sun trine Eris, Mars conjunct South Node
THU: Sun semisquare Saturn
FRI: Sun sesquiquadrate Uranus
SAT: Mercury square Chiron, Full Moon 8:35 p.m. PST
SUN: Venus stations retrograde, Chiron stations direct, Sun sextile Jupiter
---
Astrologer Pam Younghans writes the NorthPoint Astrology Journal based on planetary influences and insights received. Her hope is to bring astrology "down to earth" in a way that will help readers navigate current energies, while also utilizing these energies for spiritual and personal growth.
Feel free to share this NorthPoint Journal with others who may enjoy it! Please forward it in its entirety, including all contact and copyright information.
To learn more about Pam's work, please visit www.northpointastrology.com.
NorthPoint Journal copyright 2021 Pam Younghans. All Rights Reserved.
Source Here
---
CrystalWind.ca is free to access and use.
Please support us with a small gift of $11.11 or $22.22 or $33.33.
Spirit Animal Totem Of The Day!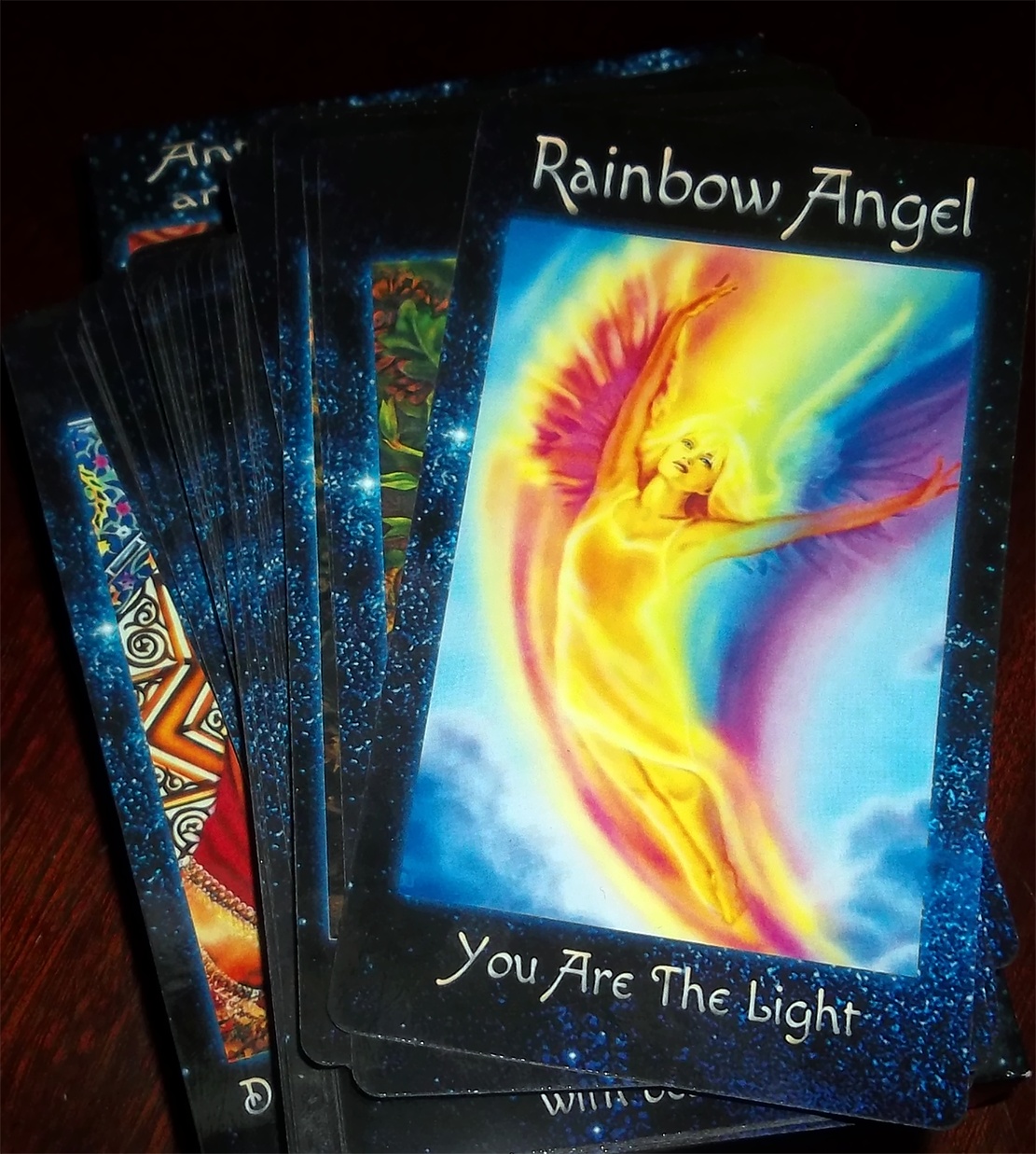 The Crystal Wind Oracle
Myth & Magic Card Deck!
Details Here!
NEW Expanded
Printed & Boxed!
Now with 58 cards!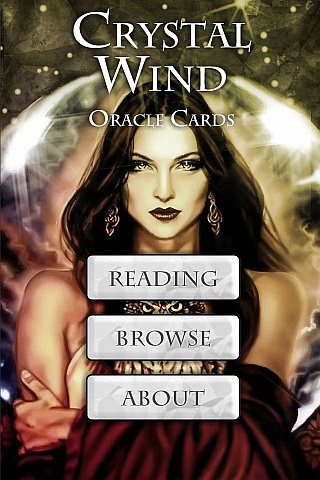 Cut Through The Illusions!
Who is Online Now
We have 841 guests and no members online