Category: Forecasts and Horoscopes Written by Pam Younghans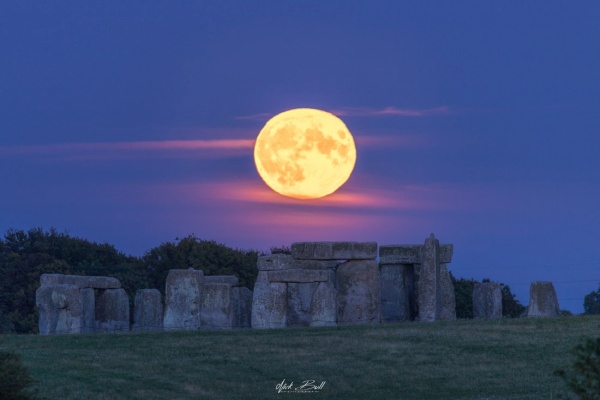 A FULL MOON in visionary Pisces nourishes our idealism and inspires our imaginations this week. The lunation reaches fullness on Monday, September 20, at 4:54 p.m. PDT. At that time, the Moon will be at 28°14´ Pisces, opposite the Sun at the same degree of Virgo. Adding to the already strong mystical qualities of this Full Moon, it occurs when the Moon is conjunct psychically-sensitive Neptune.
Our response to this event may depend on how comfortable we are with the Pisces themes of forgiveness, surrender, trust, and faith. The Virgo Sun assures us that the solutions to our problems lie in analyzing the situation, discerning what is "good," eliminating what is "bad," and creating an organized, efficient plan for improvement. However, that is only half of the equation for favorable outcomes.
This Full Moon reminds us of the other half of the equation, which we may have been missing in our efforts to control circumstances, keep ourselves safe, and make our lives work. With this being a time of reassessment, it is appropriate that this lunation is this year's Harvest Moon, being the Full Moon that occurs nearest the day of the Libra Equinox.
FORGIVENESS. That is the word I received when I asked to tune in to the energies of this Pisces Full Moon. And there are many levels to forgiveness, which is basically the process of releasing ourselves from the painful experience of blame and victimization.
First and foremost, there is forgiveness for self – for things we did or didn't do, words we said or didn't say, awareness we had within us but didn't act upon, or at least not as perfectly as we had hoped. And then, forgiveness for loved ones for all those same "sins," because it is easier to feel compassion for those we already feel affection for.
And then, forgiveness for all – and this includes those we feel mostly aligned with and those we are labeling as "other" or "wrong." We all have times when we are caught up in this physical-realm experience and are not able to see the bigger picture, not able to trust in the powerful love and light that resides within us. Thus, we believe that we need to control the external environment and other people to be safe.
This is why self-forgiveness is an essential first step. Once we forgive ourselves for this human tendency, it is far easier to understand and feel compassion for others who also express it but may not yet have awareness to step outside of that fear-based perspective.
IN THIS PROCESS of forgiving, it can be very hard to say, "I forgive you" and fully mean it. That's because our minds tend to fill in the blank: "I forgive you for _______," reminding us of all the awful things someone did that need forgiveness. Then we are back in the energy of blame, and very much outside the energy of true forgiving.
I find it most helpful, when this happens, to instead say, "I Am Forgiveness." That enables us to BE the energy of Forgiveness, without our minds taking us back into a place of resistance.
UNCONDITIONAL LOVE is another quality of high-vibrational Pisces, but it is a concept that has been greatly misunderstood. Many of us were taught that loving someone unconditionally means that, essentially, we allow others to take advantage of us. But that interpretation takes us into martyrdom and passivity, two of the shadow traits of Pisces.
A healthier definition of unconditional love is provided to us by Abraham-Hicks: "Unconditional Love is the ability to hold Love under all conditions." Similar to how the forgiveness exercise works, this statement takes us directly into the energy of the quality, rather than diverting our attention to how it should be applied in the "real world." This is how the water sign Pisces works, through holding a feeling rather than by taking an action.
A FULL MOON, which occurs when the Sun and Moon are on opposite sides of the zodiac, always requires a balance between the two signs that are represented. That means we are meant to call upon the higher qualities of both Pisces and Virgo this week.
Although we've been pondering the Pisces qualities of forgiveness and unconditional love, we've also been talking about how to apply those concepts in constructive ways. This is the realm of Virgo: seeing what improvements need to be made and taking the necessary practical steps.
The Omega symbol for the 29th degree of Pisces, which is activated by the Full Moon, reads "A book of healing mantras." This image confirms the need to combine the metaphysical approach of Pisces with the functional purposes of Virgo. The interpretation of this Omega symbol from astrologer John Sandbach reads:
"At its highest, this degree senses what is needed in every situation. It realizes that where the focus of attention is placed is where energy will be magnified. We become what we focus on."
THE EQUINOX occurs on Wednesday this week, when the Sun makes ingress into the sign of Libra at 12:21 p.m. PDT. This event is another reminder of the need for balance, both because it is technically when the hours of the light and the hours of the dark are equal (this varies depending on your physical location), and because Libra is the sign of The Scales, representing Balance.
Equinoxes have been celebrated since ancient times as significant gateways, when we can potentially transition from one state of being into another. And, according to many resources – and in keeping with the themes of the Monday's transcendental Pisces Full Moon – an equinox can powerfully accelerate our process of spiritual awakening, which the metaphysical community is currently calling "ascension."
According to an article by author and channel Melanie Beckler, "There is a window of opportunity open on and around the Equinox for you to align with profound transformation and immense soul growth. Where we as individuals, and collectively as humanity, have an open doorway to anchor a new paradigm of higher vibrational life into our present time and personal experience … In other words, we can use the Equinox zero-point energy as a springboard into the vast field of infinite possibility."
BRINGING US BACK to mundane reality, here are the most important daily aspects this week, along with my brief interpretations of each:
Monday
Mercury trine Jupiter: A flow of information from a higher level of consciousness, expanding our capacity to understand the meanings of our current experience.
Full Moon (4:54 p.m. PDT): See main text.
Mars trine North Node: Personal will works in harmony with evolutionary progress.
Tuesday
Sun sesquiquadrate Uranus: Surprises are in store today, designed to break us free from the need for life to unfold according to plan.
Wednesday
Mercury opposite Eris: Arguments and combativeness as people are especially polarized in their opinions and approaches.
Sun enters Libra/Equinox (12:21 p.m. PDT): See main text.
Thursday
Venus opposite Uranus: The need for personal space inspires either breakdowns or breakthroughs in relationships.
Friday
No major aspects are exact today.
Saturday
Mars trine Saturn: We are able to apply consistent, disciplined effort to achieve our goals.
Sunday
Sun trine North Node: An awareness of how our personal goals can work in harmony with the greater good.
Mercury stations retrograde (10:10 p.m. PDT): Mercury will travel retrograde (backward) through Libra until October 18. This gives us the next three weeks to contemplate what mindsets must change if we are to bring greater balance and harmony into our lives. In the outer world, this can be a time when legal concerns are revisited, since Libra rules lawsuits and negotiations.
IF YOUR BIRTHDAY IS THIS WEEK: You are highly motivated to pursue your personal goals this year, and you should have the inner strength and discipline to apply yourself as required for success. While your efforts will be supported in many ways by circumstances, there may be some people in your life who are unaccustomed to your focus on your own life and may feel jealous of your new interests. This is an opportunity for honest communication, with the goal of restructuring relationships so that they are truly equal, with both parties free to attend to their individual purposes in addition to being in the relationship. (Solar Return Sun semisquare Venus, conjunct Mars, trine Saturn)
In peace and with gratitude,
Pam
All times listed are Pacific Daylight Time. For Greenwich Mean Time, add 7 hours.
MON: Mercury trine Jupiter, Full Moon 4:54 p.m. PDT, Mars trine North Node

TUE: Sun sesquiquadrate Uranus

WED: Mercury opposite Eris, Sun enters Libra (Equinox) 12:21 p.m. PDT

THU: Venus opposite Uranus

SAT: Mars trine Saturn

SUN: Sun trine North Node, Mercury stations retrograde 10:10 p.m. PDT
This photo of Messier M27 (the "Dumbbell Nebula") was taken on September 5, 2021, by Alessandro Bianconi of Dolianova, Italy
Credit
Pam Younghans lives in a log cabin outside of Seattle, Washington with her two dogs. She has been interpreting astrology charts for over 30 years, and has been reading charts professionally since the mid-1980s. Astrologer Pam Younghans writes this NorthPoint Astrology Journal based on planetary influences and guidance received. Her hope is to offer perspectives and insights that will assist you in utilizing current energies to enhance your life experience and accelerate your spiritual and personal growth.
Feel free to share this NorthPoint Journal with others who may enjoy it! When doing so, please forward it in its entirety, including all contact and copyright information. To learn more about private astrology sessions, please visit the "Personal Readings" page at www.northpointastrology.com. To schedule a reading, please email .
Copyright NorthPoint Astrology 2021. All Rights Reserved.
Source Here
---
CrystalWind.ca is free to access and use.
Please support us with a small gift of $11.11 or $22.22 or $33.33.
Spirit Animal Totem Of The Day!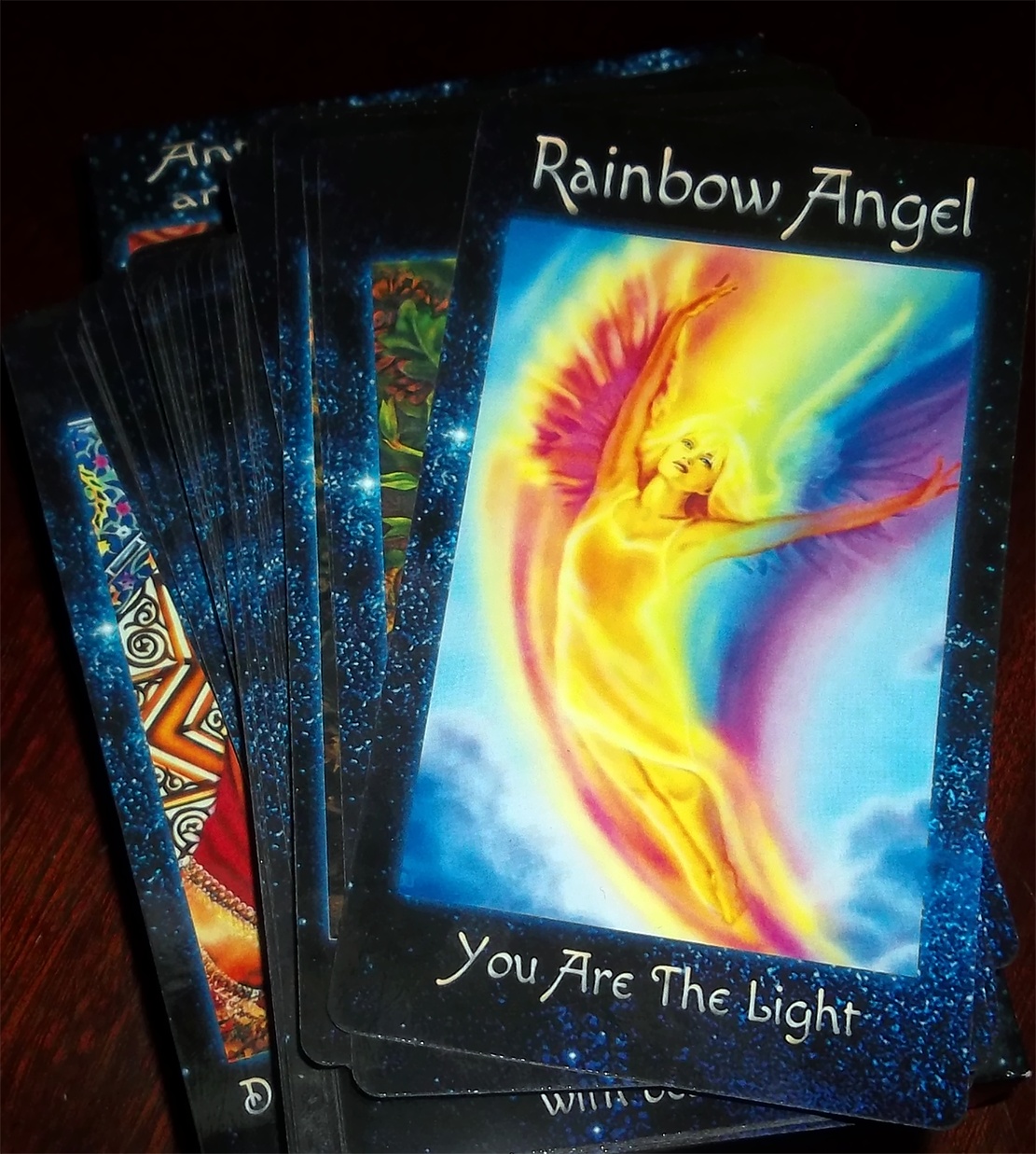 The Crystal Wind Oracle
Myth & Magic Card Deck!
Details Here!
NEW Expanded
Printed & Boxed!
Now with 58 cards!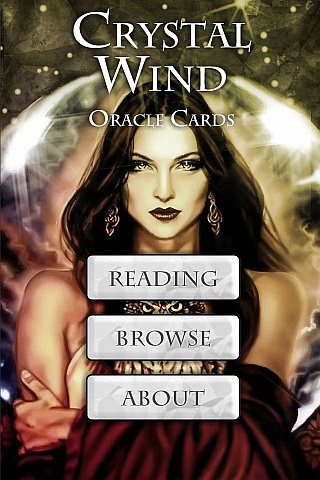 Cut Through The Illusions!
Who is Online Now
We have 1151 guests and no members online