Category: Health Yourself Hits: 1507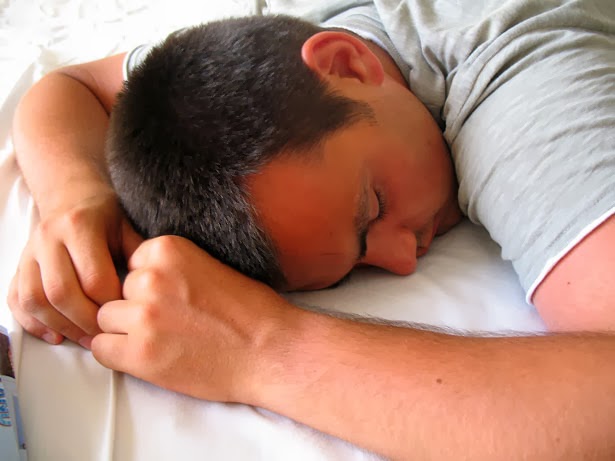 Raj Rishi
Do you keep shifting sides in the bed because you cannot get sleep while the whole world is enjoying sweet dreams? Sometimes you think that closing your eyes might induce sleep, but it doesn't.
You keep staring at the walls, the ceiling and the floor or the clock which keeps ticking away seconds, minutes and hours. Your mind keeps wandering from one problem to another. Sometimes you talk to yourself, sometimes to others. There is no way to kill the time. According to doctors you must get 7 hours' quality sleep otherwise your health would be at risk.
If you are facing such a situation, don't rush to pop up sleeping pills, which besides being addictive, can also cause several harmful side effects. There are several easy ways to get sleep unless there are some extraordinary medical conditions causing insomnia, for which, of course, you may have to seek the doctor's advice. Here we go.
1. Physically tire yourself before you go to bed
Most people live inactive lifestyle. They are generally engaged in computer related sedentary jobs. They have neither time nor intention to climb stairs even if they have to reach the first floor.
They order their routine necessities online. They use car to buy a can of milk from the neighbourhood store which is sometimes accessible on foot. This kind of lazy lifestyle breeds several health problems including insomnia.
The best course is, therefore, to somehow, physically tire yourself so that you feel like sleeping thereafter. You may perform some household chore which you may have postponed to next day. You can, for example, iron the clothes; clean the kitchen; arrange the books on shelf or collect the clothes and toys lying scattered in the house. If there is nothing to do just climb up and down the stairs several times, so you are exhausted.
Don't, in any case, take strenuous exercise after the dinner.
2. Read books, listen to music or watch TV
Such activities will not only distract your attention from the obsession with insomnia or other causes of tension, but may also mentally tire you and lead you to sleep.
3. Take a hot bath before bed
The drop in temperature after the hot bath, according to "Your Guide to Healthy Sleep" leads to drop in body temperature which not only relaxes you but also induces you to sleep.
4. Develop the habit to go to bed punctually every day
Go to bed and also leave it punctually every day including weekends and holidays. This will condition your mind to fall asleep at the scheduled time.
5. Keep your thoughts on stressful problems reserved for the day time only.
Don't think about your problems while you are on the bed. The best course is to fix sometime during the day to mull upon them and stop thinking about them thereafter. One suggestion is to jot them down on a piece of paper so that they go out of your head.
Some problems defy solutions. So, stop worrying about them or leave their solution to Nature or Time.
6. Mindfulness meditation

Mindfulness meditation is the simple process of paying attention to your breathing. Watch your breath as it enters your nose, travels down through the windpipe, goes into the lungs and downwards to the abdomen and then as it travels back to go out of the nose. You do not need to sit up cross-legged to perform mindfulness meditation, but can do it while lying in whatever posture is convenient to you.
Your mind will tend to wander away to your problems. Keep trying to bring it back to watch the breathing. This process itself will keep you busy with this physical activity and you might fall asleep.
7. Perform shav aasan-corpse posture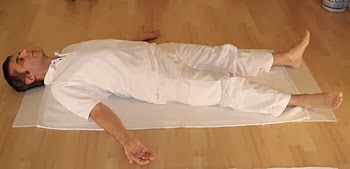 Shav assan means lying still like a dead body. Lying in this apparently simple posture requires technique which relaxes the mind and body and brings in sleep. And remember a dead person has no worries.
8. Visualization technique
Visualization is a relaxation technique wherein you visually imagine sleeping peacefully in a serene and calm environment without anything to worry about in the world. Watch the visualization exercise that works like magic.
9. The mother of all the sleeping techniques
This technique is based on distracting your mind from the anxiety that you cannot sleep because the more you worry you can't sleep, the distant the sleep gets away from your eyes.
The best way to counter this tendency is to start thinking about anything that is not related to your worry about your problems include the inability to get sleep. You may, for example, start feeling your pulse and counting its beats. The basic idea, according to Eric Olson, co-director of the Center for Sleep Medicine at the Mayo Clinic,is to get your mind off "I can't sleep; I can't sleep; I can't sleep,' and onto something else."
As mentioned above, you should consult your physician if the sleeplessness is due to some medical condition.
---

Self-Empowerment-- Self-Development-Spiritual Growth-Mind Power-General Wellness
Source Here
Crystal Wind™

See us on

and

Follow us on

CrystalWind.ca is free to access and use.
"Would you consider a small gift of $11.11 ?" :)
ॐ Namasté - Blessings!

© 2008-2018 crystalwind.ca. All rights reserved.