Category: Health Yourself Written by Nina Simons Hits: 1853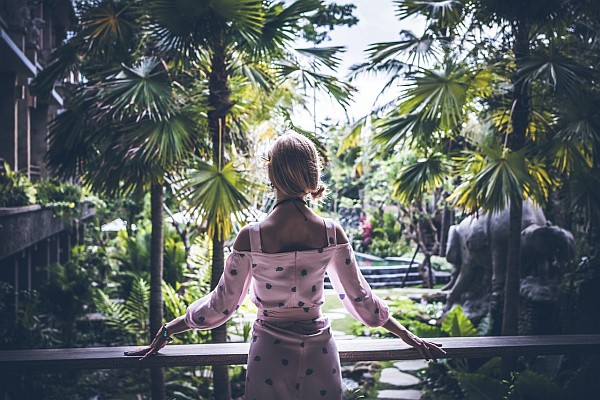 Whoever said that plants are only for summertime, clearly never had them. On the contrary, they will make your home look incredible all season! We personally love places that have enormous doses of green, because they feel so relaxing and tropical – like you are in a paradise.
Above anything else, a home is a place where you feel free, comfortable and happy. And speaking of that, what makes a person more comfortable than their own private green oasis? It will help your soul cope with everyday crises and keep you in touch with raw nature.
We must say, if you are not a believer, you need to get at least one plant and place it in some corner of your house. Try it out, and after some time, you will know what we mean.
Design the Perfect Green and Meditation Corner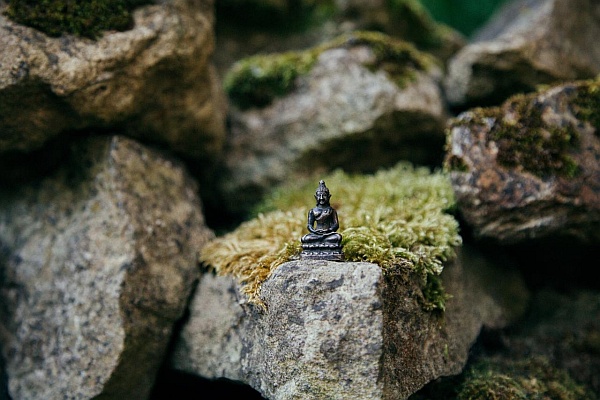 Beautiful Little Garden
As gardeners, we believe in personal style and creativity. You can choose between varieties of plants; that depends on your taste. But, experience and knowledge are necessary and valuable to succeed and create your ideal place for relaxing.
You can choose cactus if you like plants that don't require much attention. Place it in the window or on your desk and bear in mind that they don't need a lot of sunlight. Or get aromatic plants like lavender, marjoram, rosemary, peppermint or oregano to make your home look intimate. And another great thing is that you can use them for therapeutic and culinary purposes.
If you prefer flowers, decorate your house or apartment with flower pots in your kitchen, living room, or bedroom. The first thing you will notice is that your mood has changed.
Relaxing Time
Meditation and green nooks are best friends! The plants are going to add a positive, fresh vibe to your meditation corner, whether you go for easy to take care of plants or maybe you prefer leafier ones. Consider placing your little green friends on shelving.
Buddhist gardens are also incredible for relaxation and Hatha yoga. Creating a Zen garden at home will provide you a perfect place to rise above all the things that bother you, destroy the stress, and ease your mind.
It can be large or small and includes areas for visitors to sit and reflect, and paths for wandering contemplatively. For this project, you will need your creativity, statue of Buddha, lanterns and lotus flower.
Why Should You Add Plant Power?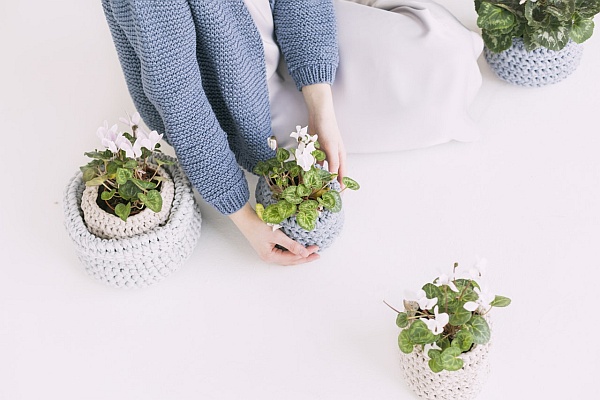 Green Benefits
The most obvious reason why indoor plants are a global tradition is that they provide us with oxygen. That is the main reason we complement each other so good. So the best way to provide your house with the crucial nutrients for your overall well-being and mental health is by having various plants to add oxygen to your environment. Some of the houseplants that clean air are: Garden mum, Dracaena, Peace Lily, Boston Fern and Spider plant.
Unfortunately, the life we have built for ourselves includes weight in your chest, clouding of the mind and stress. Living in the big city begins tearing at our individualism, so we are desperate for a true connection with the natural world. Plants improve our mood and general well-being, reduce depression and stress, amplify our sense of control, increase feelings of optimism and calmness, and lift our self-esteem.
The best part that most people don't know is that our little green friends improve our focus. Having a green nook in your life will improve your mental functions such as memory and concentration and help us achieve goals and focus. Did you know that people who work in areas with plants will have fifteen percent more ideas than other workers?
Take Care of Your Plants and they will Take Care of You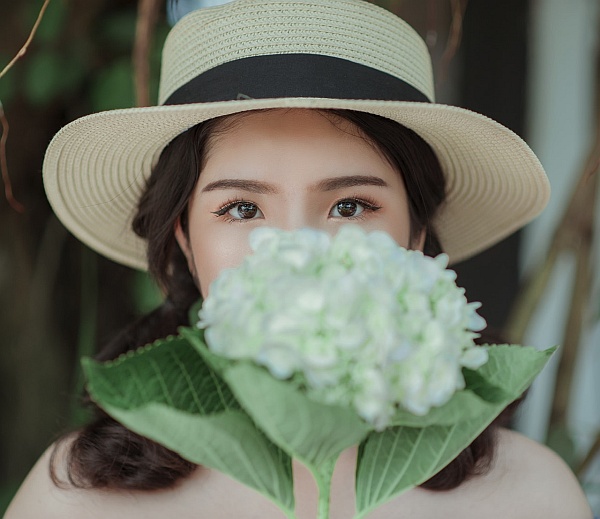 We really need to say that plants are just lovely. They are breathing, living beings who need a lot of attention. Taking care of your green oasis is a crucial thing. By using the retractable hose reels for watering your garden, it will stay healthy, tidy and clean. They won't affect the look of your beautiful garden and Feng Shui energy flow. The best part is that our plants will return the favor by improving our mental and physical health. Is there anything better?
If you don't own a house and you are living in the building, but want your green getaway space, don't worry we have a perfect solution for you. Have you heard about roof gardening? Rooftop oasis holds the irresistible promise of fresh vegetables and fruits, as well as green, quiet areas for recreation and relaxation. The benefits of roof garden are: it will protect the building form sun and minimize heat loss during winter which is resulted in energy savings; hospital patients that have natural view require less attention and medication; and it has potential for reduced wastewater/stormwater charges form utility or municipality. Lucky for us, new generations of government officials, landscape architects, property owners and builders are discovering the many benefits of a green roof.
Conclusion
It is the ideal time to brighten your homes and backyards with some green goodness! Your relaxation time is special, as the time when you get your batteries recharged, declutter your mind and meditate. You can make your own green nook in your home, backyard, or on the roof, it all depends on your personal choice.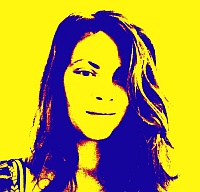 Nina is a blogger, yoga aficionado and a travel enthusiast with a distinctive taste for home decor. She's passionate about learning new things and sharing meaningful ideas. If you wanna see what she's up to you can find her on twitter!
This article was submitted exclusively to CrystalWind.ca by Nina Simons © 2018 crystalwind.ca
© 2018 crystalwind.ca. All rights reserved.
CrystalWind.ca is free to access and use.
"Would you consider a small gift of $11.11 ?" :)
ॐ Namasté - Blessings!

© 2008-2018 crystalwind.ca. All rights reserved.