Category: Health Yourself Hits: 1665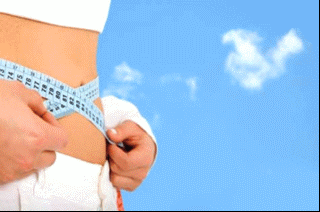 The golden principle around the ideal body image and weightloss tips I share on this website is that every single one of them needs to meet 12 criteria - criteria which much weight loss advice I come across doesn't.
Weight Loss Tip Rule #1
If you follow a particular weight loss tip will it take you one step closer tomaintaining a healthy weight loss without having to diet? If not, then it won't make it onto my list of weightloss tips that work. Anything I share with you simply has to be something you can incorporate into your way of life so that it feels natural and easy and that is do-able in the long run.
Weightloss Tip Rule #2
Is it one of those weight loss tips that have restriction or deprivation as a central theme? If so, don't touch it with a barge pole. There is plenty of research to show that when we restrict and deprive ourselves, the weight regain, brought about changing your body composition, exacerbates all your weight problems. Besides which restriction and deprivation are not fun, they're not sustainable and Weightloss tips like these hurt more than help in the long run.
Ideal Body Image Rule #3
The next test all my weightloss tips have to pass is whether, they free you (in the longer term) from the constant fear of gaining all that weight back. Living in fear no way to live. As far as I'm concerned, any weight loss tips you follow have to become such a naturally easy part of your life that you no longer even think about whether you might gain weight or not.
Weightloss tip Rule #4
And if your weightloss tips only focus on what you're eating, or how much you are exercising - they're falling short. If they don't help you overcome the underlying emotional and habitual factors that were causing your over-eating, then I' say those weight loss tips are not worth much. Because if you haven't dealt with the 'why' behind your eating, merely changing how much you eat won't be sustainable without white-knuckling it and yet again weight regain will be your fate.
Weight Loss Rule #5
If weightloss tips merely tell you how much to exercise but they don't tackle how to get you to the point of finding ways to make exercise fun and something you look forward to doing, then they won't work long term. We need to be active and to enjoy and look forward to it. Mentally, exercise needs to go from chore and bore to fun and play. And that's not as difficult as you think!
Ideal Body Image Rule #6
If the weight loss tips you're following don't help you fall more in like with yourself even before you've lost your weight - I wouldn't follow them. We're been so brainwashed into thinking that if we don't hate ourselves we'll never be motivated enough to diet. (Pah! That's a lot of hogwash!) We're so used to thinking that when we lose weight we'll like ourselves more and be happier, but there is something amazing that happens when you can start liking yourself regardless of your size. There is something about a diet of self-love that really is magically transformative. When you feel 'full' from the inside, you don't need to feed yourself with food.
Weightloss Golden Rule #7
If your weightloss tips never free you from having a diet mentality, you may as well not follow them. If every article that promises weight loss lands in your shopping basket, and if you're forever scanning bookshelves for the next silver bullet diet out there and starting a new diet every season, whatever weight loss tips you've been following really haven't worked.
Weightloss tip Rule #8
I've seen (and followed...I have to fess us) some pretty crazy weight loss advice in my time :( My only consolation is that I'm know that with all the idiotic advice that abounds around weight loss I'm not the only one. But if the weigh loss tips you're following don't help you get to a point where you're eating healthier because you 'want to' and not because you still feel you 'have to' - then I'd say they really are not good whatsoever.
Ideal Body Image Rule #9
How many times haven't you followed the latest and greatest weightloss tips and yet they haven't done a single thing to help you create a feeling that food and your body are your friends and not enemies? Well if your mentality is that food and your body are your foes - that's a problem because you'll never be able to just go anywhere anytime and indulge in what I call 'happy eating' (eating guilt free and with full enjoyment), nor will you be able to live in a joy-filled body.
Weightloss tip Rule #10
And if the weight loss advice you're following doesn't take away your scale-itis (your fear of the scale and your need to weight yourself constantly) - well they really haven't freed you at all. You're really just trapped in old ways of thinking that don't serve you well.
Weightloss tip Rule #11
If the weight loss advice comes packaged in a bottle, please remember it's not healthy, nor is it natural and remember how many diet drugs are being banned from our shelves because they were found to be harmful. All my weightloss tips have to follow the it's natural and healthy for them to give me any credence. I know first hand how dangerous drugs are - I once followed some weight loss tips that suggested I'd lose a lot of weight fast if I just swallowed a few pills and so for 10 years I downed a handful of laxatives, diuretics and diet pills - a pretty lethal cocktail to have fed my body.
Weight Loss tip Rule #12
And if the weight loss advice is one of those infamous "lose weight instantly, in your sleep, no fuss and no bother" plans, don't bother to read the small print - just don't buy into them in the first place.
CrystalWind.ca is free to access and use.
"Would you consider a small gift of $11.11 ?" :)
ॐ Namasté - Blessings!

© 2008-2018 crystalwind.ca. All rights reserved.