Category: Moon Cycles Written by Lena Stevens Views: 1462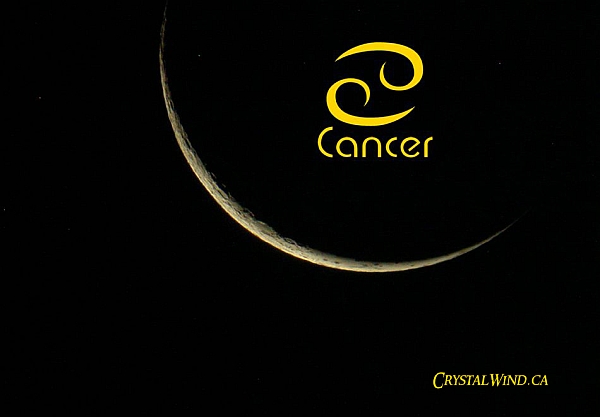 The New Moon with a total Solar Eclipse is Tuesday, July 2 at 1:16 PM Mountain Daylight Time (MDT).
This New Moon is about the heart, your truth, your emotions, and working with what you carry in your bones and blood from your ancestors, your imprinting and your own personal lineage of lifetimes. The New Moon time is made more powerful by the Solar Eclipse which is a total one visible in some parts of the world. The energy of this eclipse is one of commitment and discipline as you make choices to eliminate, change and start something new. We can't stress enough the need for clearing, cleaning, eliminating and completing as a way to create the space needed for something new.
A New Moon is always a good time to consider making a change, an improvement and a commitment to do things differently. Focus on the heart and your emotional intelligence of intuition and truth and use this as the fuel for your intentions. It is a time when you can be truly nurtured by all your support and find comfort and safety in your own certainty and deep knowingness of what is right… for you.
Blessings,
Lena
Astrological Notes:

Please note that the Astrological Notes cover the whole moon cycle from New Moon on June 3 until July 1. Full moon info is contained within, below.
CANCER NEW MOON CYCLE ~ JULY 2-JULY 30
Sun and Moon in Cancer 10º
Total Solar Eclipse
Tuesday, July 21:16 pm Mountain Daylight Time/(7:16 pm GMT)
Capricorn Full Moon 24º
Partial Lunar Eclipse
Tuesday, July 16
3:38 pm Mountain Daylight Time/(9:38 pm GMT)
Moon and then followed by the lunar eclipse on Full Moon.
The Nodal Axis has been in Cancer/Capricorn since November 2018 and will be there until May 2020 roughly a year and a half in each sign pair and 19 years to complete a full zodiac cycle. How are the goals and plans you were focused on in '09-10 culminating now? Or look back to the last Cancer North Node cycle in late 2000 at the degree we have it now. Do you still carry a seed inside yourself from that time of growth 19 years ago?
Cancer North Node simultaneously aligned with Sun and Moon in Cancer at New Moon puts a profound emphasis on the sign ruling the home, our tribe, our security needs, our emotional bodies, issues of mothering and our own mothers, how we nourish ourselves and others, and the legacies of our ancestral lineage. These are the areas of our greatest learning and growing now. Look to which house or area of life this is playing out for you.
Cancer, as the personal, feminine water sign, says we must lean into our intuitive senses, strengthen our ability to receive, quiet our anxieties, and learn that caring for security needs is the foundation of our lives just like Cancer is the foundation of the chart. When feeling safe, Cancer can expose the sensitive and intimate part of themselves; their protection, like the hard shell of the crab, falls away and their empathy and instinctual wisdom knows no bounds.
Cancer is the only sign ruled by the Moon and Cancer rules the life-giving breasts and the nourishing stomach as well as the invisible, yet powerful flow of our emotional currents, which is how Cancer gets the reputation of being moody and how their own emotional state affects their health.
Most significant in the New Moon Eclipse chart is the conjunction of Saturn at exactly the same degree as the South Node and in very close proximity to Pluto all in Capricorn. Pluto transforms and evolves whatever it touches; lead will be transformed into gold. Saturn shows us our fears and inadequacies and helps us grow beyond our limitations by demanding discipline, focus and taking responsibility over and over again for the life in which we find ourselves. Saturn tends to rule the past, the way it was or always has been. It's like the skeleton that is the framework for the body. It's hard, strong, gives form, but can't give way and breaks with great consequence. We find ourselves in a time of powerful shift with much resistance polarizing us into opposing sides – those supporting the past and those choosing evolution and change.
For a perspective, Saturn and Pluto were conjunct in Capricorn during the radical reigns of Charlemagne (700's), Kublai Khan (1200's), and Moctezuma-Cortés (1500's) times when major structural changes shifted religious, cultural, power and territorial dynamics. * You are participating in an alchemical process where you are being asked to shed the structure of your entire lineage to embrace the unification of the physical and the spiritual. Consciousness, the planet, you are in a powerful evolutionary shift. This month is one of challenge, crisis and growth.
Pallas Athena, The Warrior Queen, asteroid of creative intelligence, strategic thinking, electric-magnetic healing arts, and protectress of the state and issues of war, peace, and justice and patroness of crafts people and artistic visionaries is squaring and challenging the Sun, Moon and North Node as well as the South Node with Saturn and Pluto. A stressful aspect like this, "… may point to weakness in character, a lack of tact and diplomacy, ruthless aggressiveness or the inability to resist attack." (D. George and D. Bloch, Asteroid Goddesses, 1986, Ibis Press). By the time of the Lunar Eclipse on July 16, this continuing configuration will be exact, so the influence will be prolonged and a centerpiece of this eclipse season.
Saturn is sextile to Neptune in Pisces, which gives us access to making conscious choices to surrender our addictive behaviors and the discipline to stick to our vows. Neptune is showing the way with her feminine gift of effortless surrender and unity with Spirit.
Mercury, now in Leo, moves retrograde on July 7 until July 31 and regains its 4º Leo starting point on August 15 giving us a period of time to reassess how we want to express ourselves out in the world and realign our creative projects to again resonate with their source in our imagination and intuition. We have a portal to dip back into the heart and emotional realms when Mercury reenters Cancer on July 19 and revisits the last degrees of the sign. Mercury in Leo has an uplifting, inspired, enthusiastic quality we can use to balance out the more intense aspects of the month.
Chiron also goes retrograde on July 8 in Aries 5º. We get to work through areas where our pride goeth before a fall and where arrogance hides our feelings of low self-confidence. When we find our truth, we can lead by example for others.
Between the eclipses, Mars in Leo will square Uranus in Taurus on July 11 indicating a need to choose our words and actions carefully and exercise some self-control. With skill, you may be able to channel this into a huge creative push.
FULL MOON and CAPRICORN LUNAR ECLIPSE on Tuesday, July 16th at 24º is a continuation of the New Moon's growing pains to push us deeper and reach higher. When many astrologers did their 2019 yearly forecasts, this is the month and eclipse window they pointed to for Big Change!
This may be the stronger of the two eclipses as Pallas Athena in Libra exactly squares the North/South Nodes at 17º Cancer/Capricorn lighting up the themes of home and career, inner and outer worlds. At the same time, Eris in Aries, our feminine spiritual warrior, goddess of discord, exactly squares the Sun and Moon at 24º Cancer/Capricorn. Eris is known for stirring up controversy that leads to a resettling of circumstances in a whole new way. Squares help us bring into awareness what needs to be dealt with to clear obstacles to our progress. Pallas may serve up an inspiration that makes your relationships and business arrangements work more cooperatively. Eris on the other hand may precipitate a blowout that in the end clears the air.
Saturn in Capricorn is the chart ruler and why we feel the weight of reality upon our mood. Saturn as Lord of Karma and Keeper of Time is the taskmaster who teaches us maturity, discipline and focus on what we want to accomplish in the material world. There is much to be gained if we don't resist the limitations we feel are being imposed on our freedom. Saturn rewards realism, practicality, consistency, and one foot in front of the other as we climb the mountain of the goals we have set for our selves. With Saturn at the South Node, it's time to prune what isn't working.
We will see the next eclipse window on Dec. 25, 2019 and Jan. 10, 2020 also in Capricorn/Cancer but much more benevolently aligned with Jupiter-the Expansive Gift Giver. But this current eclipse series aligned so closely with the Nodes and Saturn/Pluto marks a definitive crescendo of releasing old beliefs, structures and patterns from deep within our core natures that we cannot carry into the next phase of our lives. We are collectively clearing the path to deepen our relationship with Spirit.
In this Cancer month, find what feeds you, supports and nourishes you – maybe it's the challenge of facing your fears, or the flow of working with others, or anchoring your chosen tribe, or just the rush of a fresh fruit pie. With Venus exactly opposite Saturn, we will have to look to love and our feminine values to balance out the sterner realities of a Moon eclipse cycle of release and growth.
All times are in Mountain Standard Time (MST)
07/22 Sun enters Leo 8:50 PM MDT

07/31 Leo New Moon 8º 9:11 PM PDT/Super Moon
07/31 Mercury direct 24º Cancer
08/15 Aquarius Full Moon 22º 6:29 AM MDT
LENA STEVENS
Lena is an internationally known teacher and shamanic practitioner. She apprenticed for 10 years with a Huichol Shaman from Mexico and has studied cross cultural shamanic healing from numerous traditions including the Amazon basin, Native American, Northern European and Siberian. Lena has taught and worked with individuals, groups, businesses and communities for the past 25 years, helping to bring shamanic nature based wisdom back into people's lives. One of her specialities is the woven song tradition of the Shipibo tribe in the Peruvian Amazon, the singing of Icaros or healing songs. The individual healing work with these energy patterns through song and other shamanic techniques has had a powerful impact on her clients. Lena is the co-author of the "Secrets of Shamanism, How to Tap the Spirit Power Within" and a contributor to "The Power Path". Along with husband and partner Jose, she is the co-founder and one of the primary instructors of Power Path Seminars and the School of Shamanism. Source Here
CrystalWind.ca is free to access and use.
Please donate a small gift of $11.11 or $22.22 or $33.33.
Thank you!
ॐ Namasté - Blessings!

© 2008-2020 crystalwind.ca. All rights reserved.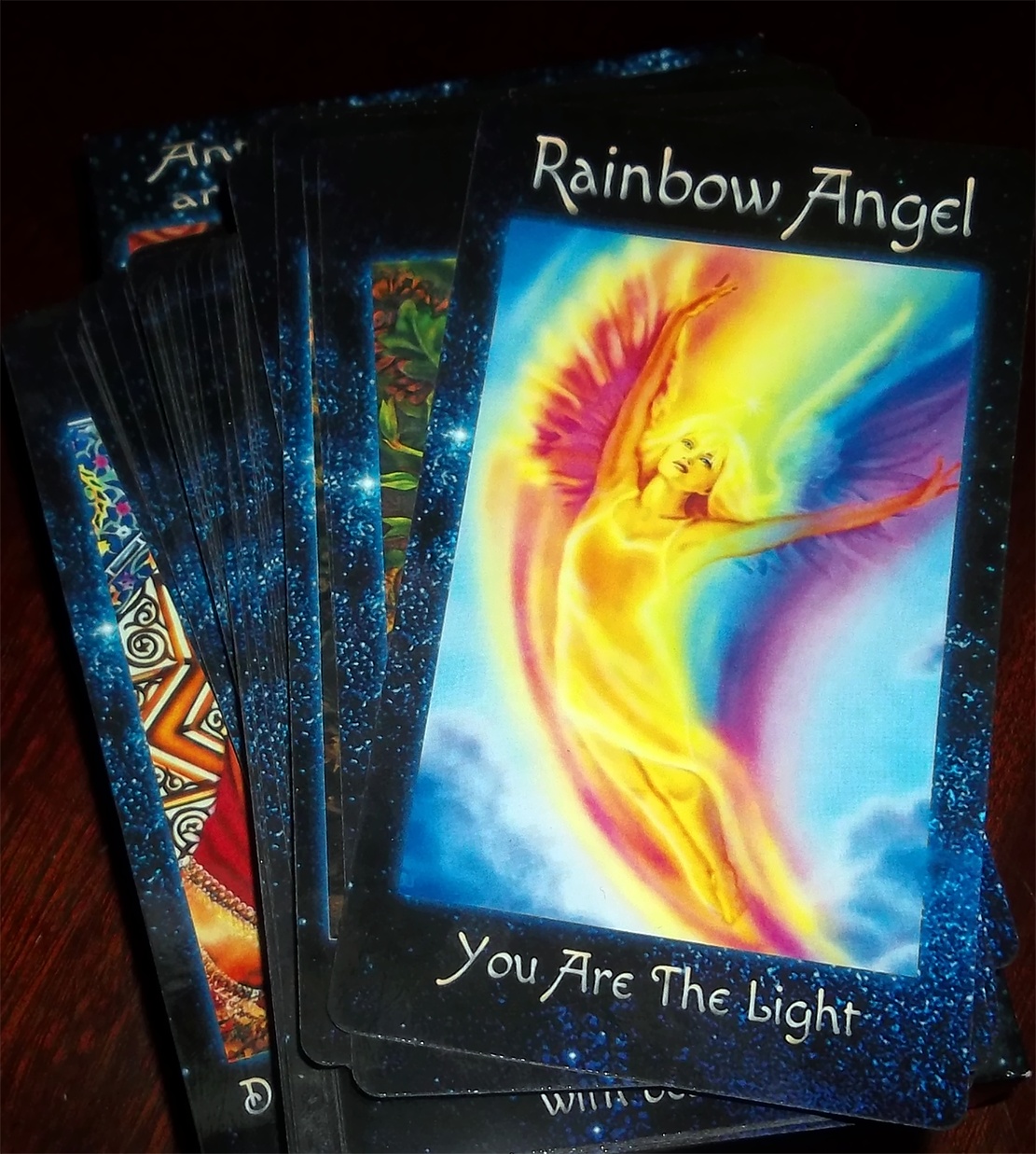 The Crystal Wind Oracle
Myth & Magic Card Deck!
Details Here!
NEW Expanded
Printed & Boxed!
Now with 58 cards!
Who is Online Now
We have 1006 guests and no members online