Support crystalwind.ca with your donation and help spread spirituality and positivity.
Blessings!
Category: Moon Cycles Written by Robert Wilkinson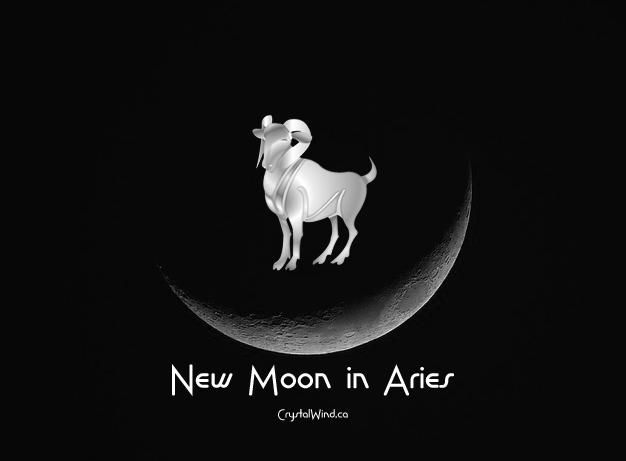 Who Does It Affect and for How Long?
This Solar eclipse will help us release many elements of our lives which are obsolete, or unnecessarily restrictive, with some needing a new "duck pond to play in."
This will lead us to a new view of the value of certain restrictions, as well as the need to end the ones which no longer fit our evolved individual-spiritual energy. This puts the focus on the Taurus North Node, which usually involves a pull into our evolutionary future, This eclipse shows us "the pot of gold at the end of the rainbow" and begins a new phase of long term growth by the Taurus things it brings and the Scorpio things it takes away.
There's a major does of spiritual energy via Jupiter, so see the humor in things and be receptive to those intense moments when you're in touch with an emotional or social technique for allowing a greater spiritual potency to be received. Mars, ruler of the eclipse, is conjunct the star Sirius, another intense spiritual indicator. This eclipse allows the Aquarian seeds to come forth in ways where we can master tendencies to get discouraged as we see how to bargain and trade in the marketplace of Life.
Mercury's on its stationary retrograde degree, indicating the old answers can't secure new conditions, and being conjunct Uranus, brings the next layer of letting fresh air and sunshine into our mind and perceptions so we can purify our understanding. Each time we seen the futility of old approaches, it triggers Venus on a degree of "new vistas of conscious, concrete development." The aspects certainly indicate an intense time of many new spiritual revelations finally coming forth after many months or years of waiting. While the Moon is technically "void of course," you can bet this eclipse promises major events in all our lives as we stand at the end of old ways.
This eclipse is intensely transformational as well as specializing with huge doses of spiritual energy streaming in for many years to come! This will help us expand our understanding as well as find new places to play and work. This eclipse is almost entirely socially and spiritually oriented, with very little material focus. Creative imagination rules the day, as does learning to "think in the future." By letting go, we will tremendously accelerate our growth. Some will find a delight in a new view of truth as a result of what's released, so lighten up and find the humor in things.
We're still a strange sequence of Solar eclipses where there are no oppositions, meaning there will be a lot of "self contained" energies in play and no "Tension of Opposites" as an axis of tensional awareness. The good news is that this is a very fortunate eclipse as the Sun and Moon make great aspects to all the other planets except Pluto, which will serve to release many things as we "turn the corner" at the waxing square. Use your ability to concentrate with self-discipline to master any lurking insecurity you may feel as your life expands into larger fields of effective activity and/or service.
All eclipses shut something down, taking away elements of our lives no longer true for us. A Solar eclipse in Aries takes away old impulses, self-identifiers, and instincts to BE which are obsolete or no longer valued, creating space to focus on more appropriate ways of finding new self-expression. Old desires will give way to a new attractive force bringing us new resources, new values, and new ways of using what we have to further our growth. So if you find that old pleasures are no longer satisfying, it's a clear signal to find new ones!
So What's Happening Where?
For those who didn't see this the first time, a Solar eclipse occurs when the Moon passes between the Sun and Earth. The Moon blocks the light from the Sun and casts a shadow on Earth. In eclipse lore, where the eclipse is visible will be where the greatest effects can be expected, lasting the number of years that the eclipse is long in hours.
The coming Hybrid Solar Eclipse falls at 30 Aries at 9:13 pm PDT on April 19, 5:13 am BST April 20. The total Penumbral phase is 5 hours 25 minutes, indicating an influence lasting 5 and a half years. The Umbral phase begins about an hour after the Penumbral, and lasts for 3 hours and 20 minutes, showing the most intense eclipse effects will begin to manifest from late April 2024 to early Autumn 2027.
That means over the next 5+ years we will go through endings in the house where we have 30 Aries while being pulled into the rewards promised by the NN at 4 Taurus. Taurus, the line of greatest development, is the sign representing our ability to substantiate and confirm the values and resources we need to support our self-image. It stabilizes the Aries impulse so that it naturally leads to the new views, new information, new understanding, and new Spiritual Brothers and Sisters shown by Gemini.
This eclipse will only be seen by those in SE Asia, Indonesia, New Guinea, Oz, NewZ, and the Philippines. Of course it will also profoundly impact those with planets or points around 28-30 Aries, Cancer, Libra, and Capricorn and 1-3 Taurus, Leo, Scorpio, and Aquarius, as well as 13-18 Sagittarius, Pisces, Gemini, and Virgo.
Because an Eclipse conjuncts the Moon's Nodal axis, the nodes are very important guides showing the line of greatest development and showing what we know. The NN shows the line of development, and because it's in Taurus, the challenge is to grow into a greater set of values, or a more aware way of using resources while letting go of old resentments and stuck feelings about past losses.
Embrace the search for more enjoyable ways to live as an individual on your own terms, and beware of getting lost in strong emotions about what's leaving. This North Node will further growth in all Taurus areas as it promotes growth to fill the voids left by previous Eclipses in Taurus and Scorpio. Grow toward seeing what's opening as a chance to "clean the slate of your attachments" and embrace new ways to enjoy life.
SN in Scorpio helps us eliminate old hurts, attractions and repulsions, and emotional power struggles based in buried intense feelings from the past. It can also give us opportunities to express the growing understanding of Taurus energy of the NN through "showing what we know," and moving into the line of least resistance to find happiness. Whatever is cleared out via the Scorpio SN will over time attract new forms of Taurus expression and activities.
Look to the house where this Lunation falls to see what area of your life will be impacted, just as the houses where past Solar eclipses fell have already been shutting down obsolete patterns since then. I gave you the positions and links to past eclipses in a previous eclipse article. And remember that whatever is taken away will create an attraction for something more appropriate to who you are now, and who you are becoming.
More On the Influence of Eclipses
Besides the factor of where the shadow falls, in Astrology eclipses are said to be most powerful when they conjunct the Sun, Moon, Ascendant, or Midheaven of a birth chart. When this happens it always brings endings related to the planets and sectors involved, but these can be of great benefit in clearing away old life factors which have no place in our future. As you know if you've been here for any time at all, I believe that "something's lost and something's gained in living every day..."
So this one with the eclipse novile Venus, quintile Mars, sextile Saturn and square Pluto will bring productivity and gifts to those who can turn the corner by seeing the bigger picture of their evolutionary arc. The gifts will be most evident to those with planets near 29 Aries-3 Taurus, 11-15 Cancer, 23-27 Virgo, 5-9 Sagittarius, and 17-21 Aquarius. If you're impacted by these aspects, there will be unique gifts and blessings to whichever planet is affected.
Given a Solar Eclipse is a New Moon, then like all Lunations that work their influence over time, it triggers events related to previous celestial events, and is triggered by subsequent transits to those points. For example, we can assume this eclipse at 30 Aries will yield "expanded vision and truth" when Jupiter transits this degree in May, as well as when Mars transits this degree in June 2024.
Summing Up
This Eclipse, having a lot of very favorable aspects, ushers in a time of "fortunate losses" wherever we have 30 Aries. Even as things slip away, be of good cheer, since that will lead you to the Light. This one definitely accelerates our evolution wherever we have late Aries in our charts, and helps both our inner Spiritual Warrior and Spiritual Lover to dance in new ways with new people in new areas. This will take us to the core of the Ageless Wisdom, which will show us what's permanent, what's true, what's passing, and how our courage has brought us face to face with our own spiritual power.
We now renew our Aries adventure by letting go with our right hands as we receive blessings with our left! While eclipses take things away, this one will simultaneously bring us unique gifts, a vision of ageless and timeless truths, and new fields in which to work and play. The energies are concentrated in half the zodiac, showing much to give with a sense of what's lacking. Because the eclipse has Mars as its ruler, and Mars has the Moon as its ruler, this powerful self-contained "mutual reception" quintile promises unique circumstances for all of us as we say goodbye and hello.
This eclipse is on the culminating degree in the individual-spiritual level of potency. There is tremendous spiritual power available to those who are ready to let go of the past. See to the core of things, rise to whatever task is in front of you, be indomitable in Spirit, and you will find your "pot of gold at the end of the rainbow." With Mercury conjunct Uranus and both quintile Saturn, be patient, take a unique point of view, see your bargaining position, and open to receiving what you need to sustain your outreach in life. There are unique interactive blessings for some who are riding the wave of the emerging long term Aquarian pulses.
In the next part of the series, we'll explore how this eclipse will manifest and its astrological components, including Sabian Symbols, which signs will be most affected, and adjustments and changes, as well as the gifts and blessings this Hybrid Solar eclipse will bring. This is initiating, spiritualizing, specializing, visionary, and intense!
This helps us focus, redirect, letting go of the past while finding new ideas, new spiritual effectiveness, new confidence, and new lands to enter. By what we release, we create a void which will bring us newer, more fulfilling relationships and work. This eclipse is entirely about seeing the need to move into new fields of growth and effective activity, and will bring rewards to those whose "spiritual warrior" AND "spiritual lover" is in good shape.
We continue to move through the "birth pains" of the emerging Aquarian era. All that Jupiter opened in the way of vision and promise in 2021 has been crystallized by Saturn in 2022 and 2023. This one ends an old way of seeing ourselves and our field of activity, and opens new views, new areas to move through, new techniques to allow spiritual power to transform our lives, and a new understanding of our larger spiritual field. Sever the cord binding you to the past and any painful memories you may have. Utilize your spiritual power effectively as new horizons open. Let go of looking back and open to the wide open future!
See you soon with the next article on this Solar Eclipse!
---
Reprinted on crystalwind.ca with written permission from Robert Wilkinson. Copying this article to other blogs is strictly prohibited. It is copyright protected.
© Copyright 2023 Robert Wilkinson
Credit
© Copyright 2023 Robert Wilkinson - https://www.aquariuspapers.com
About the author:
Robert wilkinson An internationally-known astrologer, author, public speaker, metaphysician, and futurist, with over 25 years experience as a counselor and educator. He has presented hundreds of public talks on all aspects of Astrology, the Eastern Wisdom tradition, the Western Wisdom tradition and promoted many mass gatherings and cultural events. Some of his specific areas of interest and expertise include personality profiles, degree patterns, integrative astrology, various aspect harmonics, among others.
Source Here
Reprinted on crystalwind.ca. with written persmission from Robert Wilkinson.

© 2023 crystalwind.ca. All rights reserved. We track all IP addresses with sniffer technology. Using a Proxy/VPN will not hide your IP address.
CrystalWind.ca is free to use because of donations from people like you. Please help support us!
Blessings!
Spirit Animal Totem Of The Day!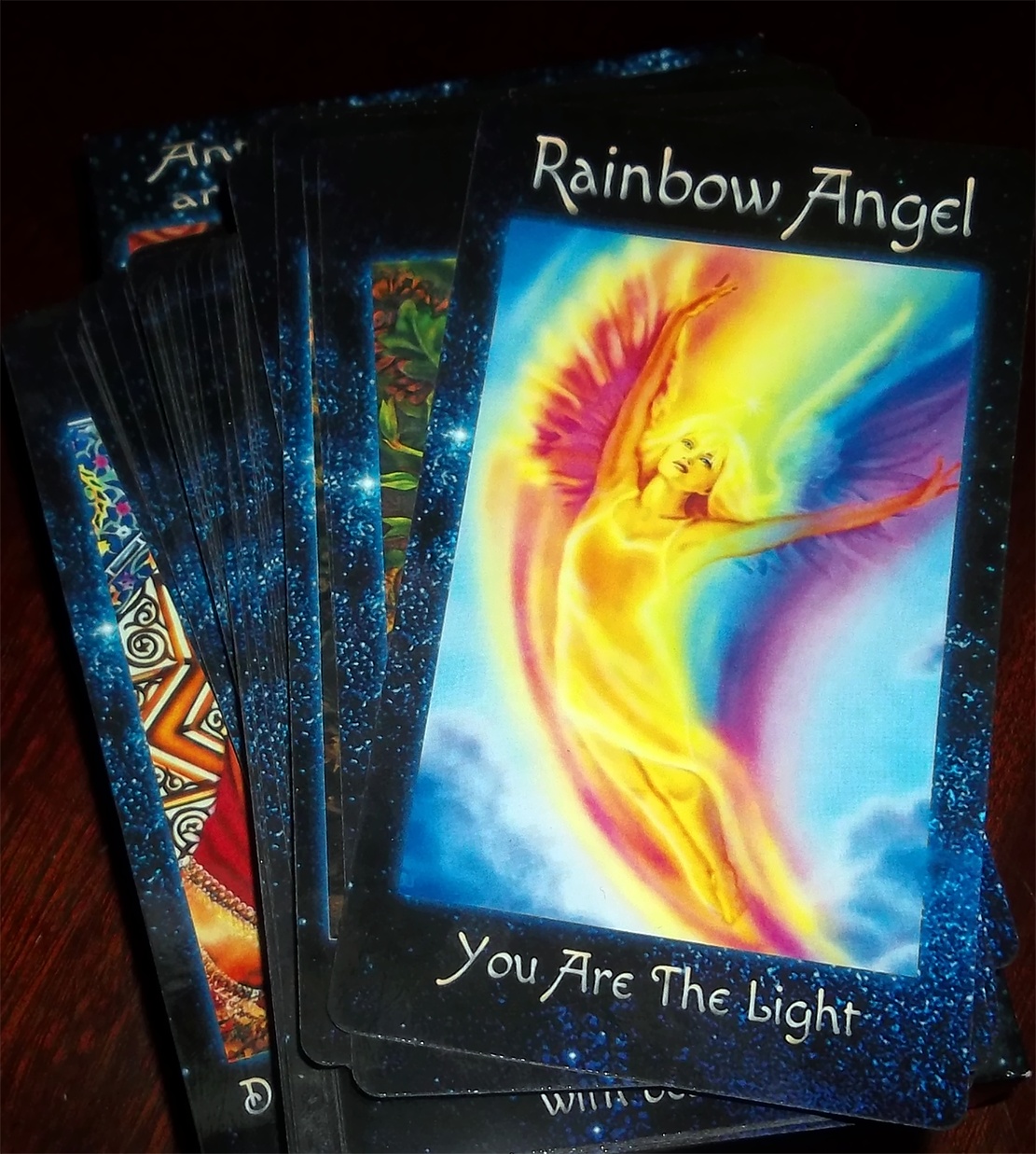 The Crystal Wind Oracle
Myth & Magic Card Deck!
Details Here!
NEW Expanded
Printed & Boxed!
Now with 58 cards!
Who is Online Now
We have 1012 guests and no members online