Category: Intuitive Connections Written by Diane Katherine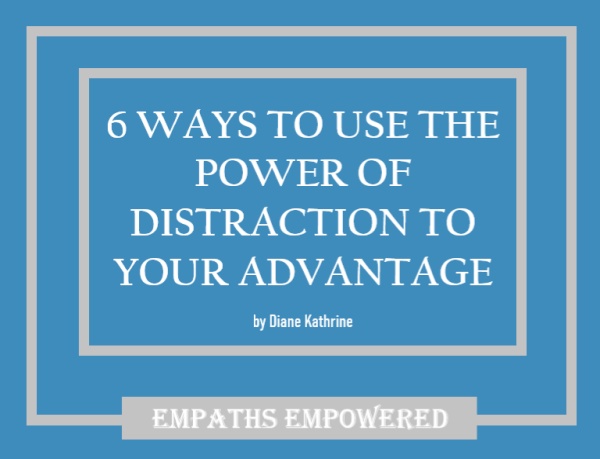 All around us the power of distraction is being used against us in so many ways. As I'm sure you're more than aware, for the past four to six years things have gotten pretty ridiculous.
From Brexit, Trump, Vaccinations, Lockdowns, Fuel Shortages, Food Shortages, Staff Shortages, Race Wars, Gender Wars, Celebrities Behaving Badly, etc, etc, etc, there has been a non-stop onslaught of hysteria to keep our minds engaged and trapped within a dark and destructive vibration.
Why?
As I mentioned in my last post, there could be several reasons why we are constantly being distracted, but one easy explanation is when our mind is preoccupied with doom and gloom not only are we attracting back more things to match this vibration, but we are not able to step into our own power. Our immune system becomes compromised, meaning we are more likely to get sick, and we generally feel low. We then become victims, dependent on 'the system' and unable to step into our own authority.
However, this post isn't about the reasons behind the distract and divide techniques, enforced upon us, this post is about how you can use the power of distraction to your own advantage. And, in doing so, it will help take you away from any dark feelings of overwhelm or emotional angsts and into a place of self-empowerment, peace and comfort…
In many of my posts, I write about techniques that Empaths can used to protect themselves from the rigours of Empath life (here, here, here and here) What I probably haven't mentioned, in many of these posts, is that several of these protection techniques also act as powerful forms of distraction that work in so many empowering ways.
Distracting the mind from pain, whether physical, spiritual or mental, is an incredible tool which we often forget about using to our advantage…
Examples
There are many occasions when we use techniques to distract the mind without necessarily realizing. When experiencing hunger pain, for example, if all you think about is food, you'll remain hungry. If you engage your mind, with work or some tasks, your hunger quickly vanishes.
Another example can be seen in yoga: Whilst moving through the poses we might focus on ujjayi breath and holding bandhas (physical and energetic locks). By doing this, not only does it help direct prana, but the mind is focused and taken off the physical challenge of the pose. This also has the effect of taking the attention away from the stresses of everyday life. Which in turn contributes to a calm yet uplifted mindset after practice.
There are many other examples I could discuss, but, instead, let's get straight to the easy distraction techniques you can use in your everyday life to stay empowered and on top:
1. Stay in Your Passions:
Doing what you love is so empowering during these challenging times. Not only does engaging in your passions work as a powerful distraction, but doing things that lighten your soul, and bring a sense of peace and joy to your life, will lift you up like nothing else.
If you don't feel like you have anything to fit that bill, it is the perfect time to start experimenting with hobbies and pastimes, or just get creative.
In a world of rules, routine and restrictions, people seldom get time to be creative. But spending time creatively is one of the easiest ways to revel in the feel-good-factor. When you feel good you also feel grounded and centred. When creating from your passions, or interests, it has an uplifting effect and keeps the mind away from dark thoughts and feelings. A must for all Empaths.
2. Listen to Uplifting Music and Sing!:
Listening to the songs that move you in all the right ways can instill such a sense of joy and euphoria. If you know the words, sing along. It is incredible how much you can be uplifted by the music you love. It envelops your body and mind in the most powerful vibrations and distracts the attention in all the right ways. Singing along can itself be meditative.
Music can go both ways. My advice would be to avoid music that encourages melancholy or brings back difficult memories, even if you enjoy the song.
3. Use Your Pen and Paper:
This may sound strange. How can pen and paper help distract the mind? Well, when you write things down, for example with what you want to do going forward in life, you connect with your right brain which helps keep you in creative mode. There is something about handwriting, as opposed to tapping words out on a computer, that helps activate our creative mind. When the creative mind is activated, as opposed to the logical left mind, you also receive more revelations in regards to what is currently happening in your life, or in our world, and can help you see the 'bigger picture'.
In regards of to what to write about, either let your heart-mind guide you to what is right for you, or make notes on how you would like your future to be.
4. Get Near Trees:
This might sound like the hippiest statement ever, but spend as much time around trees as you can. Gaze upon them. Even go as far as hugging a tree. This not only has the effect of distracting the mind from the darkness in the world, but it takes you into a place of calm and healing. Let's face it, we wouldn't be alive if we didn't have trees and greenery. There is so much wisdom and healing energy around trees (this post explains more), and that is exactly what many of us need right now to clear, rebalance and reset from the demands of Empath life.
5. Stop Doing Things That Bore You:
This isn't so much a form of distraction. More a form of empowerment. Feeling bored or unengaged by things that you used to enjoy, or were once an interest, is going to bring you down fast. If you are finding hobbies, lifestyles, or even people, you used to love, have stopped being pleasurable, maybe it's time you stopped engaging in them, or at least have a break and see if you miss them. Perhaps try a new hobby instead.
6. Exercise:
Engaging in physical activity is a brilliant way to distract the mind from overwhelm or uncomfortable feelings. It's also a fantastic way to keep the body and mind healthy. Depending on how you feel should depend on what is the best form of exercise to create balance within the body and mind.
If you are feeling lethargic and tired, some type of HIIT training (High intensity interval exercise) is super beneficial. It is also the best exercise for releasing human growth hormone. HGH is a hormone that naturally elevates our moods, raises physical energy and keeps the mind in a more positive space. I have attached a link here to a 20-minute HIIT video on YouTube that can be done by most fitness levels (it is even beneficial to do if you suffer chronic fatigue). Just be sure to start slow, at your own level and don't force your body into anything it's not ready for.
If you are the opposite of being lethargic, and feel wired or hyper, then breath-and-bandha-focused yoga will help bring you back to a state of equilibrium, whilst also working as a distraction for the mind.
The reason I recommend breath-and-bandha-focused yoga is because, speaking from experience, it can be easy for the mind to wander and remain unfocused in yoga practice. When practicing using the breath and bandhas simultaneously, however, it takes your yoga practice to another level. Here's a couple of links to videos, of how to engage yogic breath and bandhas, on YouTube:
---
---
---
Walking, whilst engaging your focus on your scenery/surroundings, is also fantastic for both high and low energy levels. Out near trees, even better!
The Biggest Obstacles
One of the biggest hurdles we face, when empowering the body and mind, is that when we are stressed or feel out of sorts, by the happenings in the world or indeed just Empath life, we often don't feel like doing anything. We get so wrapped up in what we feel that we don't think about anything else. But, when in a state of unease, this is the perfect time to use the power of distraction to engage the mind.
If you want to use clever distractions to your advantage, my advice would be to engage in them the moment you feel your mind wandering into 'darker territory' or, even better, find something you can do daily that keeps you in a state of empowerment…
Hope this helps you on your journey.
Diane
©Diane Kathrine
Credit
Diane lives in Manchester, UK. She spent the past twenty years researching everything from human anatomy to the law of attraction. She is a qualified colour and crystal therapist, massage therapist, reflexologist, aromatherapist, healing practitioner, yoga and meditation teacher, and has done in-depth research into diet and nutrition and how it affects Sensitive people.. ©Diane Kathrine
© 2021 crystalwind.ca. All rights reserved.
---
CrystalWind.ca is free to access and use.
Please support us with a small gift of $11.11 or $22.22 or $33.33.
Spirit Animal Totem Of The Day!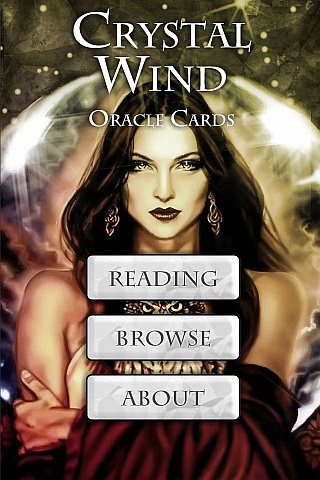 Cut Through The Illusions!
Who is Online Now
We have 1333 guests and no members online