Support crystalwind.ca with your donation and help spread spirituality and positivity.
Blessings!
Written by Lyssa Royal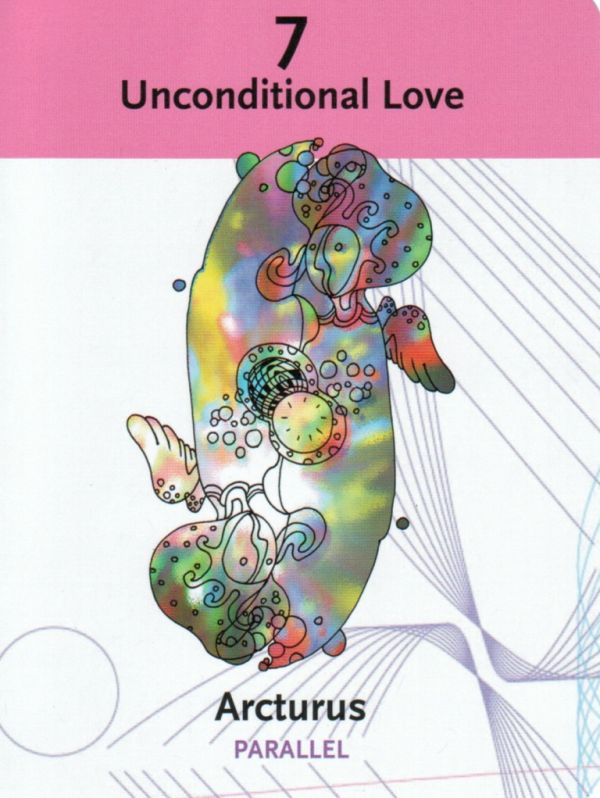 Card #7 | Arcturus (Parallel) | Unconditional Love
From a human perspective, the concept of unconditional love is still polarized.
Humans think of it as "this kind of love, not that kind of love," which is still conditional. Humans in their current reality, in their current state of polarization, are not capable of fully understanding what unconditional love is, except for a very narrow definition. However, you can recognize some aspects of it when you FEEL it – when you are "naked," and someone sees you completely and embraces you totally (faults and all).
But what is the kind of unconditional love that is meant by this card? We can only use imperfect words to give you a taste of what is meant by this on a universal level. All our efforts to communicate this into human language will fall short of its true essence because it can't be contained in this reality, but we will do our best through metaphor.
Imagine the state of consciousness of the One before fragmentation and separation. The One, a pure unfragmented consciousness, exists as a fully integrated frequency. You, on Earth, have referred to the sound or frequency of "OM" as this state of consciousness. Imagine that frequency echoing through a beautiful emptiness. It spreads undisturbed and infinitely like a ripple on a lake. When you envision this, what do you feel? Most likely you feel a sense of what you call "Zen," or peace in which everything is as it "should" be in the universe. You feel balance. If you are able to feel even deeper, you will feel the beginnings of the frequency we are calling unconditional love.
In this perfect moment, let's say that a distraction is introduced – like a thought. This thought shatters the balanced symmetry of the ripple in the lake and brings attention not to what is balanced, but to what is unbalanced or not preferred. This is kind of a metaphorical way to describe the process of separation in which consciousness experiences itself no longer as complete, balanced, and perfect, but as flawed, polarized, and longing for a different state of being.
This is where humans find themselves now. You have evolved sufficiently to be self-aware, but not enough yet to recognize how your own consciousness perpetuates your feelings of lack, fear, and separation. As you evolve, you will learn how to, in a sense, "go back the way you came." This means that as you evolve in consciousness, you will be able to move your awareness easily between two states: that of your true nature (One), and that of the human character that journeys through a separated landscape. When you can do this easily will mark the time when your species awakens and reconnects with the kind of unconditional love that is referenced by this card.
You may be thinking, "Germane, you are very philosophical today. How can this help me in my life as a human?" We give you this imagery (of the sound of OM echoing through infinity as it ripples on the lake of quantum consciousness fluid) and invite you to take time from your mentally busy day and do what you can to remember the feeling of this state being, such as by holding the feeling of the image in meditation. That memory is there within you – not because this is something from the past, but because this is your true state of being NOW. The distractions of separation merely obscure your true essence.
As you become able to feel this state of being more and more, it directly affects your heart on a quantum level. Your quantum heart begins to open like an antenna, and it taps into this universal frequency, tuning your entire being to a frequency that is remembered on the deepest levels within you. As you let this frequency merge with you more and more, you can begin to experience the universal unconditional love that this card represents.
When young third-density humans are in a heightened state of polarization and cannot open their antennas on their own, light beings such as the Arcturians may act as midwives or assistants to adapt the frequency for acceptance by a hibernating heart. Now that you are moving out of third and into fourth density, they are helping you learn to open your antennas on your own, and to remember your true nature as the One. If you feel you cannot access this state on your own yet, do not hesitate to call upon your Arcturian family to guide you.
Germane -- through Lyssa Royal Holt
---
---
Inspired By The Galactic Heritage Cards
Every month, we "randomly" pick a card from the Galactic Heritage Cards deck, and Lyssa (with Germane's help) channels a message for that card that is appropriate at that time.
Lyssa Royal Holt has been a seminar leader, channel, and author since 1985. She is the co-director, with her husband Ronald Holt, of Seed of Life Institute LLC and the SOLi School, an organization whose primary purpose is to assist individuals to understand the nature of consciousness and to put this understanding into practice in daily life – providing a road map to the process of realizing the true Awareness beyond the human identity.
© 2023 crystalwind.ca. All rights reserved. We track all IP addresses. Using a VPN will now also get tracked to original source IP.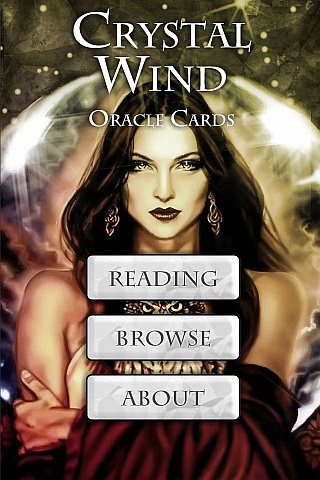 Cut Through The Illusions!
Available On

Spirit Animal Totem Of The Day!
Who is Online Now
We have 782 guests and no members online