Category: Intuitive Connections Written by Lyssa Royal Views: 987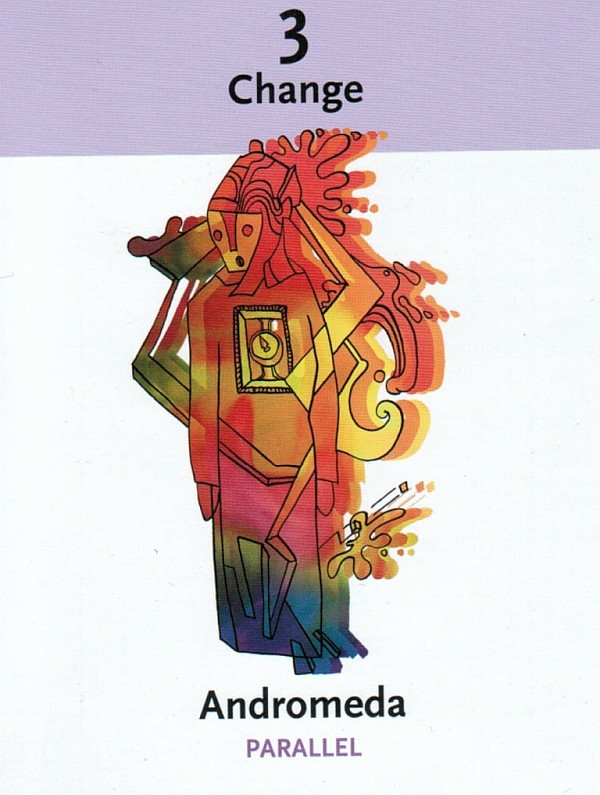 November 2020
Card #3 | Andromeda (Parallel) | Change
The cards of the last few months, while chosen randomly, are certainly sequential. They are mapping out a path that is being taken by your mass consciousness. This path may lead you through some metaphorical dark forests in which you cannot see where you are going. While you travel through this darkness, uncertainty and fear seem to grow. This is a natural process but it is hard to remember that idea when you are in the middle of it. Thus, we remind you again.
In the text for last month's card (#55 Fusion and Magic, Orion), we discussed the critical evolutionary process your planet is now experiencing and how your transformation can be activated. We spoke of a renaissance in consciousness that can happen if your society allows it. In order for that renaissance to happen, individuals must be willing to let go of all they believe to be true. We are not talking about exchanging one belief for another, which is just a way to bounce back and forth between opposite poles. We are actually talking about a state in which one becomes willing to let it all go – the beliefs, the stories built to support those beliefs, and the habits that are used to keep the beliefs intact. What happens when you do this? Last month we referred to "floating naked in a dark void." As you let go of clinging to your beliefs and be ok with acknowledging that you don't know what you don't know, you open your consciousness in such a way that change becomes possible. It is a type of "beginner's mind" in which all realities exist as potentials and whatever you resonate to is what you begin to experience. While this is actually the nature of the universe, it is heightened now because you are moving from one state of consciousness to another. This is why we have been stressing the importance of your inner work. If you are focused on fear, division, and stories of evil in the external reality, you will not be able to unlock your consciousness in order to experience change. You will simply create more ways to validate your view of reality and stay locked in that prison.
Therefore, you are all standing on a precipice with invisible wings. Will you jump into the void, free of your stories and beliefs, in order to experience profound change? Or will you cling to your view of reality—shaped by your stories and beliefs—and stay locked in a cage of your own design? This is one of those true tests for all species who have approached an evolutionary opportunity for change. The choice is up to you, but we suggest that you do not allow fear to be your guide on this journey.
Andromedan energy is so valuable in times such as these, for it is based on flow, change, and flexibility. You can say that it is like an opposite of the energy of Earth at this time. Because the universe is dualistic in nature, any pole that you experience will be balanced by its opposite. The Andromedan energy is playing that role now. As humans become more fearful, rigid, and fooled by their self-created illusions, the Andromedan energy rises in order to counteract that rigidity. If you seek out this energy, it can guide you as you jump over the precipice with your invisible wings.
Let us be clear: All beings must, at some point, jump off that precipice. If you don't, you will be metaphorically pushed by circumstances. Humanity is getting very close to being pushed by circumstances. Pandemics, political upheaval, raging wildfires, typhoons, and earthquakes are all manifestations of humanity's resistance to change. At some point, your resistance will exhaust you and you will let go because you have no more strength left. Why not begin to embrace change now, before you are forced to do so? (Of course, this is true on the individual level as well as the society).
In this perilous and chaotic time, reach out to the Andromedan energy. Let it guide you and help you embrace the change that you fear so much. Ask it to show you where you are stuck in old patterns and beliefs. By seeking to embrace change amidst your fear of it, you bring those poles together inside of you to create a much-needed alchemical shift that reverberates outward into the mass consciousness. This is how lighting one candle within you can spread the light to many other candles. The flame of that candle first begins with you.
Inspired By The Galactic Heritage Cards
Every month, we "randomly" pick a card from the Galactic Heritage Cards deck, and Lyssa (with Germane's help) channels a message for that card that is appropriate at that time.
Lyssa Royal Holt has been a seminar leader, channel, and author since 1985. She is the co-director, with her husband Ronald Holt, of Seed of Life Institute LLC and the SOLi School, an organization whose primary purpose is to assist individuals to understand the nature of consciousness and to put this understanding into practice in daily life – providing a road map to the process of realizing the true Awareness beyond the human identity.
---
CrystalWind.ca is free to access and use.
Please support us with a small gift of $11.11 or $22.22 or $33.33.
Thank you!

ॐ Namasté - Blessings!

"Life is an echo, what you send out comes back."
© 2008-2021 crystalwind.ca. All rights reserved.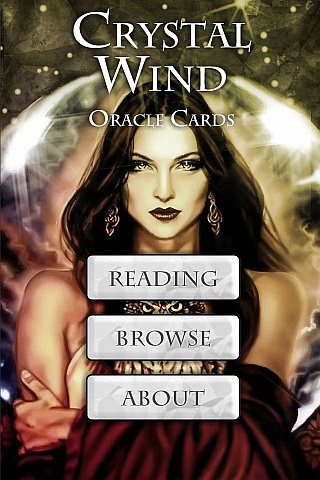 Cut Through The Illusions!
Who is Online Now
We have 1958 guests and no members online