Support crystalwind.ca with your donation and help spread spirituality and positivity.
Blessings!
Category: Intuitive Connections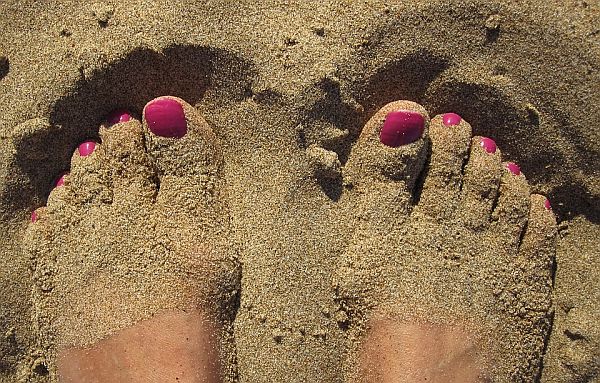 Happy 2017!
I don't know about you but I love this time of year. All freshness, new beginnings and new intentions. January is a re-start. When the Christmas craziness has passed, it is a great time to develop healthy habits and get back into our grounding, re-balancing techniques.
I have just returned from a two-week break in the Caribbean, which I have to say was absolutely delicious! Seeing the sunshine, blue skies and beach every day, whilst getting to daydream and devour book after book, was the best gift I could have been given. Especially when it's been nothing but drizzle and dreariness, in the weather department, back home.
When I go on holiday, I often let my exercise and healthy eating habits slide. But, this time, I was intent on keeping them up (well, at least the exercise side of things). So, the first morning of our arrival we eagerly turned up at the hotel's gym for our pre-breakfast work-out. To our dismay, we found the gym was small, stuffy and super-busy, with no floor-space to do stretches or yoga. We spent more time waiting for machines than we did working-out. Anyway, not wanting to sound all winey and ungrateful, it turned out to be a big blessing in disguise.
The following morning I suggested to my husband that we work-out on the beach instead of venturing into the gym. He wasn't too keen on the idea, being a big fan of the treadmill and weights, but went along with it because of the busyness of the gym.
On the beach, we did a mix of high and low intensity exercise whilst wearing training shoes but when it came to yoga and stretches, it was time to go barefoot. As soon as I kicked off my shoes and grounded my feet into the sand, I felt an incredible calming, yet powerful, energy surge through me. In an instant I remembered the familiar tranquillity and pureness that comes with connecting to the Earth. (It also helped being able to gaze out over the beautiful sea and watch the palm trees swaying idly on the light, salty breeze.)
The Earth's powerful healing energy, I now realize, is something I take for granted or forget about, especially whilst my feet are swathed by toasty socks and sturdy rubber-soled shoes. But even when I do remember, life or bad weather (especially here in Manchester), gets in the way of good intentions to ground barefoot with the Earth.
Grounding with the Earth is also known as Earthing and is a quick powerful way to harness the Earth's power.
Earthing has gone from being a somewhat 'woo-woo New Age trend' to being a well-researched practice with a number of proven beneficial health benefits. From the perspective of being an Empath, I have found Earthing has some of the following positive benefits:
Decreases Empath fatigue
Reduces EMF (electrical magnetic frequencies caused by televisions, computers, mobile phones, etc.). EMF disrupts bioelectrical functions, often leaving the Empath wired or energetically open.
Helps clear unwanted energy picked up from others.
Calms the mind. Its grounding effects helps pull us out of our heads and reduces repetitive thoughts.
Charges us with vibrant energy and positive feelings.
Contributes to building a more resilient energy field, which helps repel other people's energy.
In combination with meditation, helps balance the chakras.
Helps calm the emotions.
The Science Bit
Studies show, the Earth's negative charge can help stabilize internal bioelectrical functions which helps prevent disease and also offers pain relief. We are electrical beings and our bodies produce positive charges, which are harmful in excess. The Earth's abundant free electrons produce a negative charge which works in being counteractive.
According to scientific theory, when Earthing we absorb an abundance of negatively charged electrons which prove to have an immediate physiological impact. The electrons have the effect of being anti-inflammatory, antioxidative and beneficial to regulating to the body's circadian rhythms.
An article published in 'The Journal of Environmental and Public Health' stated the many benefits of Earthing. Their research showed the following were all from improved by the act of regular Earthing:
Sleep
PMS
Immune system activity and response
Hypertension
Chronic muscular and joint pain
Asthma
Energy levels
Stress
Arthritis
Osteoporosis
Researchers believe most health benefits are derived from Earthing's anti-inflammatory effect. By the premise that wherever there is illness there is also inflammation, to reduce inflammation will also reduce disease.
As long as we have a skin on earth connection, by walking, standing, sitting or lying on the ground (grass, earth or beach) it reconnects us with the Earth's powerful energy. Easy to do in the summer, not so much in the cold and wet winter months. If you find Earthing beneficial but cannot get outdoors during the winter, a grounding pad, which harnesses the benefits of Earth's electrons, can be used.
If nothing else, Earthing will make you feel alive and refreshed and is great for staying 'grounded'.
Wishing you all the best for 2017. Hope it is a magically wonderful year for you all.
Until next time.
Diane.
---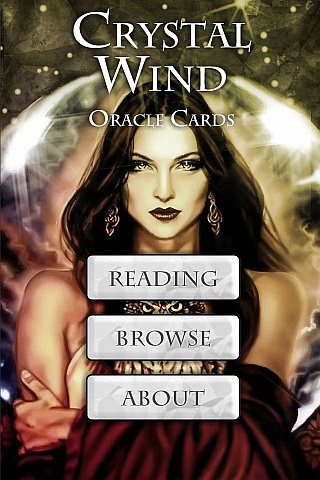 Cut Through The Illusions!
Available On

Spirit Animal Totem Of The Day!
Who is Online Now
We have 1291 guests and no members online