Support crystalwind.ca with your donation and help spread spirituality and positivity.
Blessings!
Category: Intuitive Connections Written by Lyssa Royal
Card #58 | Orion (Present, 2nd Era) | Seduction and Addiction
As you have heard us discuss many times, the main road you must travel as your civilization transitions from 3rd to 4th density is one of polarity.
You must learn to become masters of recognizing and navigating a polarized reality without getting trapped and unable to see yourself clearly. Without this skill, reality continues to fracture into polarized segments that get more and more separated until a civilization's group consciousness is forced into a deluded sleep cycle again.
So here you are on that road once more. As you look around your world, it may seem to you that this fracturing has already begun. (We discussed this in the card text for last month, April 2023). One of the biggest delusions, however, is that the polarity is "out there," rather than being a reflection of what is inside yourself. You are being asked to move to a higher level of spiritual navigation at this stage of your evolution. This means that you must learn to see your own polarized thinking and behaviors. This is not an easy process, due to the nature of your reality that was originally meant to keep you asleep!
Let us give you a tool to aid this navigation. This tool is a metaphor that you call a seesaw. When your weight is on one end, the other end pops up. If you shift your weight toward the center, the board can become level. If you find that "sweet spot" at the very center (between poles, so to speak), you can let go and relax there with complete freedom from polarized influences. But that sweet spot is hard to find, and you can become distracted so easily, that maintaining your balance is a big challenge. We ask you to imagine doing this exercise on a real seesaw and recognizing what it feels like when you reach that balance point and how precarious it is. Nonpolarized consciousness is the same. In a way, you must consciously move very slowly toward that center point and adjust your proverbial weight accordingly. The moment polarized thoughts or emotions intrude, you will find yourself back on one side of the seesaw, or bounced on the ground altogether!
What does this metaphor have to do with the card theme for this month? It has to do with the concept of seduction. Each person has sensitive triggers that can seduce them back into the state of polarity. Each time it happens, the ego falls for the trick, grabs onto the polarized trigger (perhaps shouting its opinion vocally or energetically), and you are back on the ground – having left the nonpolarized center behind as a distant (or even impractical) memory. If you keep falling for this trick of the ego, being seduced by the "high" of a polarized opinion or thought, you will be falling off that seesaw over and over again. As a civilization, that means keeping yourselves stuck in a painful third-density reality.
We are not asking you to become robots or zombies. We are simply asking you to look at yourself with lovingly discerning and compassionate eyes. Why do you let the ego seduce you with such tempting energy of polarized drama? Ask yourself what you get out of it. Is it a feeling of safety, or of being part of the "polarized club" of that particular seesaw? It is something even deeper than that. We would like to gently suggest that consistently giving in to the seduction of the ego in that way provides a very thorough distraction away from things you don't want to see or feel within yourself. These things MUST be embraced and recognized within you in order to find that balance point. When you continually give in to what seduces the ego, that pattern of behavior becomes an addiction. In the state of addiction, it is very hard to see yourself clearly and make choices that nurture not only you, but your civilization as a whole.
It is time now to begin to notice what seduces you and make conscious choices to step away from those triggers. You can feel what you feel, but you don't have to attach to it. You don't have to shout your opinion or change anyone. Feel what you feel but then move on. This weakens the seduction-addiction circuit and over time, and you will feel what it is like to be able to experience your state of balance (or imbalance) on the seesaw with clarity and self-awareness. Once you find that sweet spot (which is really the center of your own heart), you will never willingly step away from it again.
Germane -- through Lyssa Royal Holt
---
Inspired By The Galactic Heritage Cards
Every month, we "randomly" pick a card from the Galactic Heritage Cards deck, and Lyssa (with Germane's help) channels a message for that card that is appropriate at that time.
Lyssa Royal Holt has been a seminar leader, channel, and author since 1985. She is the co-director, with her husband Ronald Holt, of Seed of Life Institute LLC and the SOLi School, an organization whose primary purpose is to assist individuals to understand the nature of consciousness and to put this understanding into practice in daily life – providing a road map to the process of realizing the true Awareness beyond the human identity.
© 2023 crystalwind.ca. All rights reserved. We track all IP addresses. Using a VPN will now also get tracked to original source IP.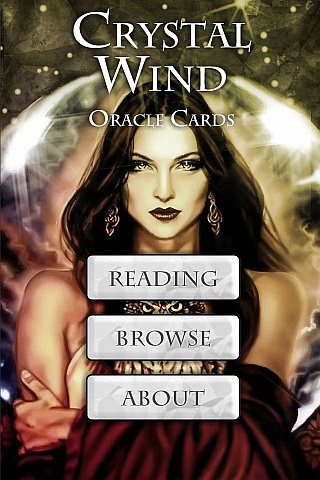 Cut Through The Illusions!
Available On

Spirit Animal Totem Of The Day!
Who is Online Now
We have 1687 guests and no members online