Support crystalwind.ca with your donation and help spread spirituality and positivity.
Blessings!
Category: Intuitive Connections Written by Lyssa Royal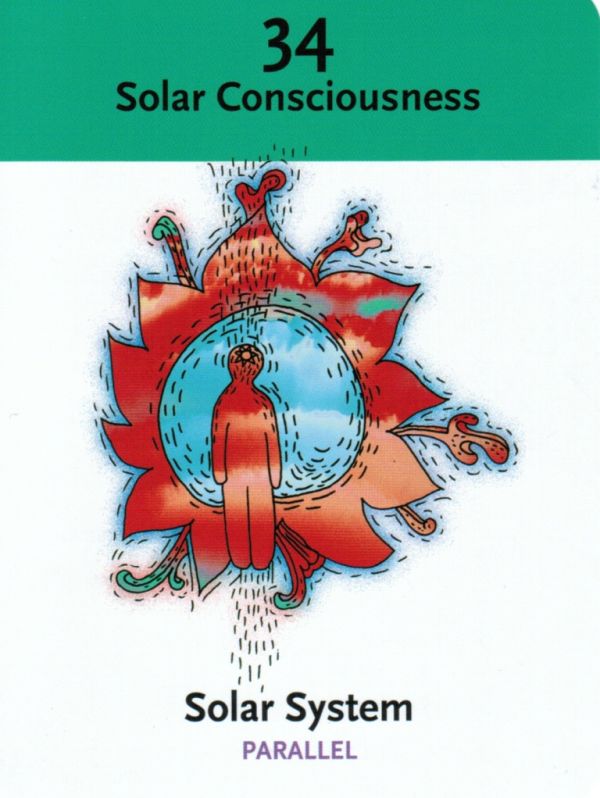 Card #34 | Earth's Sun - Sol (Parallel) | Solar Consciousness
In the past, we have described this card as symbolizing the Higher Self, and we would still agree with that idea.
However, for this month, we are going to share a different perspective that is appropriate to the times you are living in on Earth in the decade of your 2020s. The energy of this card represents a turning point for humanity. In 2014, when we first began the Card of the Month project, this was the first card chosen. In a sense, you have now come full circle, but in a way that you may not yet fully understand.

We have spoken so many times about the process of integrating polarity – how treacherous, confusing, and frightening it can be. We have also said many times that when a planet begins integrating polarity it can seem like the polarized factions get even worse. You are seeing that now. On your world, there are tremendous fractures, even within so-called "like-minded" groups. These fractures are showing up all across the spectrum – in your politics, your culture, your religions, and even in your families. It is as if glass is shattering, and the shards are becoming smaller and smaller because groups cannot maintain a unity field any longer. Individuals get triggered easily and lash out, creating walls around themselves to protect their belief systems (even the irrational ones) against the tide of change. We have seen this happen in countless civilizations, and this wave of dissolution is becoming like a tsunami on your world. You might feel it is threatening to destroy you. So how does this shift?

This fracturing is what you are seeing on the conscious, physical level of your mass consciousness, but it does not represent the full picture. Let us give you an analogy. What happens when you are boiling water in a covered pot? The heat expands until the lid blows off. To clarify this analogy, we can say that there is an unseen source of energy that is expanding as you move into 4th density – and it is expanding quite rapidly. This unseen energy's expansion is creating tremendous pressure in your mass consciousness and the result is felt on the physical level – the proverbial lid is blowing off the "pot" of reality that you once believed you could control. You are now seeing that the physical reality is not able to be controlled and just like humans, it, too, must experience its own metamorphosis.

So what is this energy to which we are referring? It is the energy of your own expanding consciousness – a force of light that builds and grows as you integrate your shadows and surrender to your sacred passage into 4th density. Some of you are willingly integrating these shadows into the light and some of you are not. Willing or not, it will be done. The turmoil you feel is the shock wave of this process, in a sense.

What does this card have to do with this process we just described? For this month, we interpret this card to be a direct acknowledgment of the force of integrated light building within you as individuals and as a collective. Your sun, called Sol, is a conscious being that helps this evolutionary process. In fact, the consciousness of all suns does this for the physical beings within their solar systems. They act as a kind of gatekeeper that helps to organize the energy of evolution within the solar systems. They are also gateways, so they also channel the energy of other "evolutionary assistants" such as other celestial bodies that can help you in your journey from 3rd to 4th density.

Our recommendation is that in times when you feel the fracturing energy on Earth, look to your sun. Open yourself to the consciousness of your sun, which represents the force of your own integrated light that is a catalyst for all transformation. Know that the sun is like the Higher Self of your solar system, and its function is similar to your own higher consciousness, which is always an integrative force. As you open yourself to this deep, wise, and healing solar consciousness (perhaps with a Mayan chant of "K'iinn" to aid the connection), know that you are also opening to your inner sun – the light of your consciousness that is never extinguished and that will always guide you through rough seas along the path to integration.
Germane -- through Lyssa Royal Holt
---
Inspired By The Galactic Heritage Cards
Every month, we "randomly" pick a card from the Galactic Heritage Cards deck, and Lyssa (with Germane's help) channels a message for that card that is appropriate at that time.
Lyssa Royal Holt has been a seminar leader, channel, and author since 1985. She is the co-director, with her husband Ronald Holt, of Seed of Life Institute LLC and the SOLi School, an organization whose primary purpose is to assist individuals to understand the nature of consciousness and to put this understanding into practice in daily life – providing a road map to the process of realizing the true Awareness beyond the human identity.
© 2023 crystalwind.ca. All rights reserved. We track all IP addresses. Using a VPN will now also get tracked to original source IP.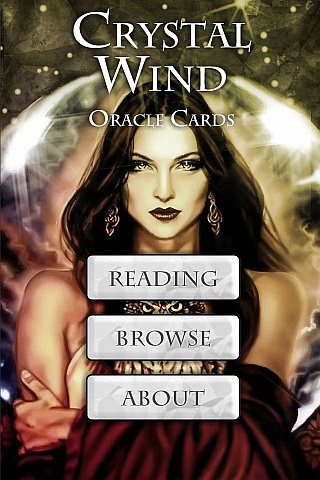 Cut Through The Illusions!
Available On

Spirit Animal Totem Of The Day!
Who is Online Now
We have 1204 guests and no members online