Category: Intuitive Connections Written by Diane Katherine Views: 1193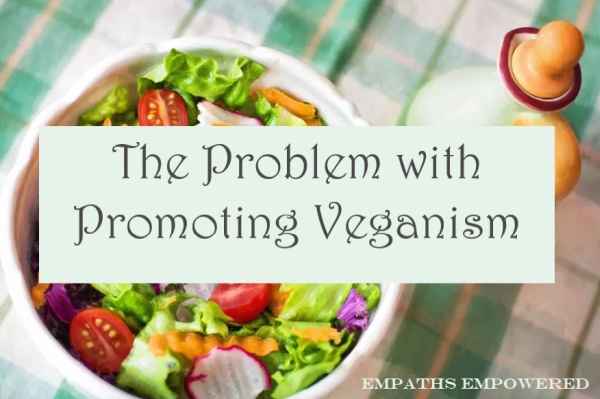 Sounds strange, the above headline, doesn't it? I mean, why on earth would there be a problem with promoting veganism? Especially when the main goal of those who do is to stop animal suffering and make us aware of how healthy we could feel following a vegan diet?
Well, there is a very big reason for it…
Don't get me wrong, I have absolutely no problem with someone choosing a vegan lifestyle. It is a super-healthy way to live… for some. For others, however, following a heavily plant-based diet can contribute to a myriad of debilitating health problems that can have a devastating effect on both body and mind.
The reason I have written this post is because I have seen several influential 'lightworkers' persuading people towards veganism, without knowing how harmful it can be to many people.
I understand why lightworkers, yogis and other aware people push for a vegan diet, especially if it helped them 'raise their vibration' or made them feel great inside. But what surprises me, is how few people seem to be aware of how damaging vegetarian food, especially vegan proteins, can be to the health of body and mind.
Where the Issue Originates
One thing we all come to understand on this journey is how different we are. Especially when it comes to food and what we can or cannot eat.
Even as Empaths and lightworkers, we all have different challenges to face, not only with our food but with how we experience energy. Many of us have spent a lifetime impacted in adverse ways by the energy and emotions of those around us, which can ultimately lead to high levels of stress.
Stress has become an epidemic in society and it is stress that contributes to or worsens health problems and hormone imbalances. It is these imbalances that lead to autoimmune conditions and/or histamine sensitivity. These conditions, that often go undiagnosed, can differ from one person to the next, as can the cause.
For example, one person who is living with dry skin, lower back issues, weight problems, low moods or depression, excessive introversion and fatigue might be suffering with an autoimmune thyroid problem. (Thyroid conditions are notoriously difficult to diagnose.) Another person experiencing similar symptoms may have a histamine sensitivity.
But Why is Veganism a Problem?
Why is vegetarian food a problem you may wonder? Well, many health conditions are massively triggered or exacerbated by vegan foods. If, for example, you suffer histamine sensitivity, autoimmune conditions or even hormonal imbalances and you eat certain plant foods that contain high histamine levels, lectins or oxalates they can activate nasty and debilitating physical symptoms as well as mental health issues.
Just to give you an idea of what vegan foods are big triggers, here's a little list: wheat, sugar, nuts and peanuts, pulses, soya, wheat, oats, spelt, in fact most grains, lectin containing vegetables such as potatoes, tomatoes, aubergines and chilis. Even lemons, spinach, avocadoes, bananas, and strawberries can be problematic for anyone with a histamine sensitivity. (Full list here for autoimmune, here for histamine sensitivity)
I am not talking about allergic reactions here; like allergies to dairy, gluten, etc. Allergic reactions to food happen very soon after ingestion. This is about an intolerance to foods that have come about due to physical or hormonal imbalances.
Making the Connection
Because symptoms often don't appear for several hours after a triggering food has been consumed, in some cases up to 48 hours, we don't always link the food to the symptom.
For example, you may have enjoyed a nice big salad on Tuesday lunch, containing organic potatoes, chickpeas, avocado and tomatoes, on Wednesday you wake up feeling down and depressed, angry or with lower-back ache. The lunch from the day before is long forgotten. You don't twig that your mood or body discomfort has been caused by the lectin and histamine containing food.
Sadly, when suffering with vegan food reactions, the only way people can get good levels of protein into the body is through organic animal proteins.
Our Systems Have Been Messed With
Our hormones and immune systems have been massively compromised by the air we breathe, the food we eat, vaccinations, medications, stress and the chemicals we endure every day of our life. Because of this, a healthy vegan diet has become a big enemy for some people. Especially for many Sensitive people who tend to be highly reactive.
Vegetarian proteins, lectins and oxalates are triggering many of the mental and physical disorders we see today. Yet this is rarely talked about in the mainstream or even by our medical institutions.
For some, who have undiagnosed histamine sensitivity or autoimmune conditions, when they first adopt a vegan diet it can make them feel fantastic for the first month or so. This is because many of the additives that come with a heavily meat-based processed diet are removed. However, over time the body then starts reacting to the lectins, oxalates or high histamine levels. It is in these cases that the link between a vegan diet and feeling crappy is not always made.
The First Steps
In other posts and books, I have discussed how giving up wheat and sugar are the first steps for transforming the health of those who are Sensitive. These two foods alone impact our mental and physical health in ways most are not aware of.
Read more here and here to find out how wheat could be impacting you.
Both wheat and sugar play a big part in vegetarian and vegan diets. It is when these two foods are eliminated that people get to see if they have other food sensitivities and where they may lie.
Finding information on the internet regarding food sensitivities, triggered by autoimmune conditions and what part histamine plays for physical and mental health problems, is not so easy to do these days. Big pharma pays top dollar to be first up in search engines. You must really dig to find the good information. I will leave some links at the bottom of the page for anyone interested in learning more.
Animal Cruelty
Now, I cannot write a post like this without addressing animal cruelty. I do not agree with the way many animals are kept and bred. Animal cruelty is awful and something we are all guilty of overlooking. And yes, this MUST change.
I know many Empaths and Sensitive people don't like eating animal produce, not only because of the way animals have been treated, many feel the suffering of the animal, but because of their love and respect for the animal kingdom.
It helps to bless your food before eating and try to choose responsibly farmed. There are many organic farms who look after their stock; allowing animals to roam, and feed on grass or an organic diet.
I am not promoting meat consumption in this post; I am pointing out how vegan food can be devastating to the health of many without them realising. Until we have healed as a species, and until we all can happily and healthily consume a vegan diet, I believe it is more effective to advocate for better living conditions of livestock instead of heavily pushing for a vegan diet.
If you would like to learn more about the subject discussed above, I recommend the following well researched websites: The Paleomom and Mast Cell 360
Hope all is keeping magical in your corner of the world.
Until next time.
Diane
©Diane Kathrine
Credit
Diane lives in Manchester, UK. She spent the past twenty years researching everything from human anatomy to the law of attraction. She is a qualified colour and crystal therapist, massage therapist, reflexologist, aromatherapist, healing practitioner, yoga and meditation teacher, and has done in-depth research into diet and nutrition and how it affects Sensitive people.. ©Diane Kathrine
---
CrystalWind.ca is free to access and use.
Please support us with a small gift of $11.11 or $22.22 or $33.33.
Thank you!

ॐ Namasté - Blessings!

"Life is an echo, what you send out comes back."
© 2008-2021 crystalwind.ca. All rights reserved.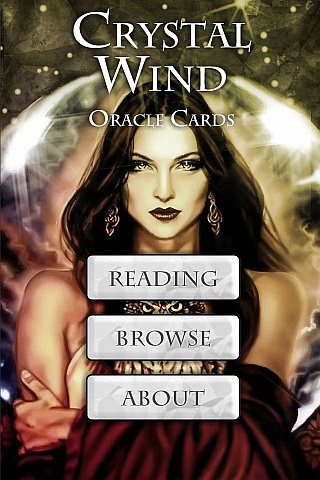 Cut Through The Illusions!
Who is Online Now
We have 1565 guests and no members online