Support crystalwind.ca with your donation and help spread spirituality and positivity.
Blessings!
Written by Diane Katherine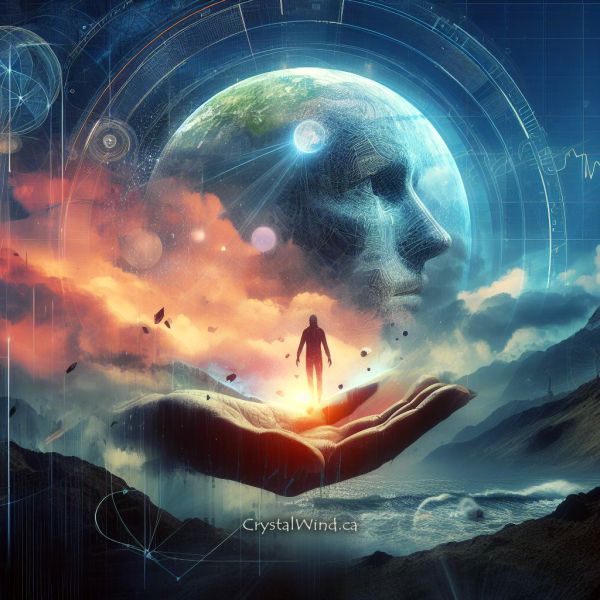 Seems a bold heading, doesn't it?
Why on earth would this be a crucial time for Empaths?
Well, it is a crucial time for us to stay in charge of our traits, our health and how we feel, for the reason we tend to project the energy of what we feel into the world.
As I know you're only too aware, Empaths are known to lap up the emotional energy of those in close proximity, but we also project energy out.
It's not just Empaths, everyone has the ability to project out their emotional energy on to others, but in my humble opinion, Empaths tend to be extra good at it. If you get my drift?
I'm sure you will have noticed that when you are in a weird place, feeling agitated, upset or down, the rest of the world seems to adapt to your mood, whether you show your feelings or not.
To give you an analogy,
Have you ever watched Men in Black 2? When Kay reveals that Laura is The Light of Zartha, and he explains why she knows things before they happen, or that when she's sad it starts to rain? She has the power to change the vibrations around her. And in a roundabout way, this is what many Empaths do. Maybe not in making it rain, but when our moods shift it can change the energy around us, and the way the world presents to us.
As you know, this world is in a seriously weird place. There is a lot of turmoil energy around.
It's almost as if the world seems to be deconstructing.
Nothing is stable.
There is so much chaos and confusion that it can be hard to properly function.
People seem to be either burying their heads, to what's going on, or losing their minds.
And that's why it is so important for us to keep ours.
AVOID THE DISTRACTIONS
I have said it in other posts, we are being purposely distracted. Distracted from our own power.
Sensitive people, like Empaths, experience this more than most.
Those of us who have been working diligently on self-development, through balancing our mind, body or spirit, will have seen many positive changes in recent times. Our vibration is continually rising; our intuition has increased, as has our ability to manifest, and our moments of blissful clarity are getting bigger and better.
We are more heart centred than ever before. Yet, despite this, we can still easily be pulled down into a low vibrating space without us even realizing what's happening.
Over the recent years, I have noticed this occurring on numerous occasions. I didn't recognize it at first and would find myself getting caught up in the drama. But now, I try to stay aware of it as it happens and I know it is not a coincidence. It seems the better the space I am in, the more something tries to pull me out of it. And sometimes it works.
Yes, it could be some type of test, but the fact that every form of media is spewing some seriously dark stuff out from all directions, makes it hard to avoid.
These major distractions really can take us off our game.
KEEPING IT REAL
The thing is, when you've cleaned up your thoughts, your energy field and your diet, and you avoid unnecessary negativity, your mind, body and spirit naturally vibrate at a higher frequency. However, you don't necessarily notice this higher vibration until you are pulled out of it, and when it happens, it feels worse than ever!
If you are one of life's game changers (Anyone who works on changing themselves for the better, is a game changer.) you will probably be noticing this happening, and if you haven't, look out for it.
When we are in our heart centre, we project a high vibrating energy out in to the world.
When our vibration lowers, and we get pulled from the heart, we no longer radiate that powerful vibration.
We are all human, and we all need reminders, from time to time, not to engage the madness. No matter how hard it tries to lure us in, and to recognize what is happening.
POSITIVITY BREEDS POSITIVITY
When we are in a high vibrating space, we project that energy out, and it is this energy that will help heal the world by aiding others in raising their own vibration.
No one benefits from the energy of anger or dark emotions.
Those who want to keep the world as a lower vibrating space, do not want us to radiate out powerful vibrations of love or of positivity, so they cleverly orchestrate distractions for us, that lower our vibration.
Being aware of when any type of trauma trigger is being activated is essential because they are the fastest way to throw us out of our groove and take us down.
How we behave, act and feel is so important now. Not just to us, but to everyone.
As I said, what we feel, we project out into the world and when taken off centre, our mood shifts to a lower vibration and our awareness is compromised.
My last two posts have been focused on ways to stay in a more emotionally stable place, one by using daylight to balance circadian rhythms, and thus increase our frequency, and two, by using ways to increase the love hormone, oxytocin. But there are also hundreds of other free posts on this blog, all aimed at empowering you lovely Empaths out there.
The more we work to raise our frequency, the better place the world will be for ourselves and for others.
Ok, that's it for me today.
I do hope this helps on your journey.
Don't forget if you want to pre-order Crystals for Empaths, it's half price on Kindle until 16th Oct 23. Click here for more info on the book.
Until next time.
Diane.
Credit
Diane lives in Manchester, UK. She spent the past twenty years researching everything from human anatomy to the law of attraction. She is a qualified colour and crystal therapist, massage therapist, reflexologist, aromatherapist, healing practitioner, yoga and meditation teacher, and has done in-depth research into diet and nutrition and how it affects Sensitive people.. ©Diane Kathrine
© 2023 crystalwind.ca. All rights reserved. We track all IP addresses with sniffer technology. Using a VPN will not hide your IP.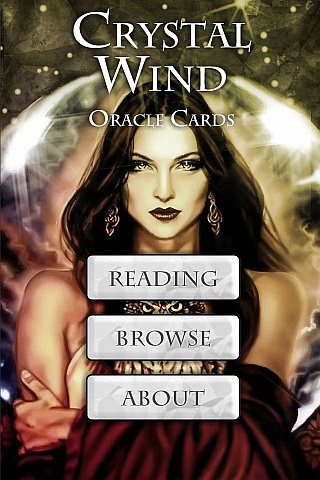 Cut Through The Illusions!
Available On

Spirit Animal Totem Of The Day!
Who is Online Now
We have 1158 guests and no members online