Category: Psychic Powers Views: 5223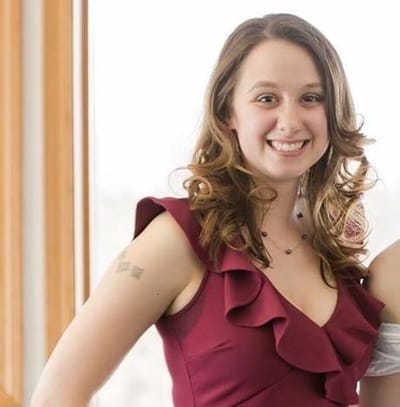 Q. Lynn - Can you do a reading on this and post it publicly. I think whatever info you "see" will help inform the FBI and Police. I know this will be a difficult one. There was just a new police announcement that came out a few days ago. She has been missing for 6 months and I have been seeing this on Facebook and today spirit is really adamant that I contact you. For some reason, there feels like some urgency, or rather some strong intent from guidance to reach out to you today...I leave that up to you now...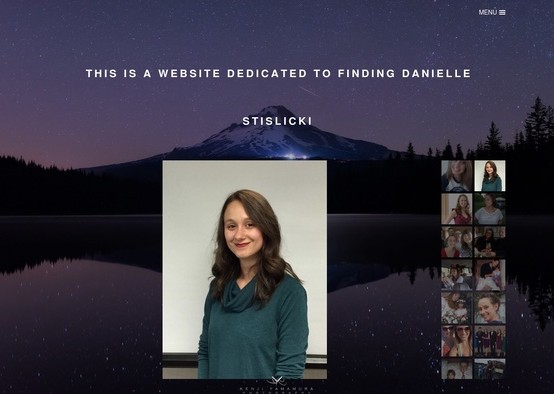 Here is the statement that was just released about a security guard they arrested for his involvement in a recent sexual assault incident
In the very sensitive case, I want to start by saying that I get things in terms of symbols and also literal representations. Please take this in with an open mind. I will provide you with any and everything I can see in hopes of helping this young lady. If this reading touches someone with information, please contact the family through one of the attached links.

I first get she was a creature of habit. She did the same things, in a similar routine daily. It looks like someone she came in contact with at her job started to follow / watch her. They were drawn to her overall appearance and personality. She is young and attractive, and feels very passive to people she doesn't know. I also get a sense of being trusting, or wanting to show trust even if her instincts feel otherwise (out of fear of being rude).

This person that took interest in her looks to be about 5' 10" male, darker complected, and darker hair. I see he wears button up shirts a lot (not sure why this came to me, but may be important). I also get this person had connections to a human trafficking ring, and the parent organization was from overseas (I want to say China). Not only did this person like her, but he knew she would bring him a big commission. As I tune in to see how this works, it appears that for every abducted AND suitable person successfully delivered there is a "reward."

It looks like the plan was to abduct her on Friday. I hear that the guy (and his helpers, but I cannot see their face) wanted to work on Friday because it gave him more time before being reported missing from not showing up for work on Monday. By the time the abduction occurred he had followed her long enough to know how her weekend routine worked.

I see this man, who she somewhat realized was a familiar face from work, parked either near or close to her that Friday evening (he followed her / knew where she would be) (security cameras??). As she approached her car, he already had his trunk open, and was creating the illusion of having car trouble. He called her over to ask for help (assist in getting a tire out or hold a flash light- something trivial). When she got close to the car he was talking to her (to distract) and his helpers came up from behind. One put a cloth sack on her head, and the other quickly grabbed her body and put her in the trunk of the car. I will say the car looks darker in color. I cannot read the entire license plate, but I can make out the letters "XDV."

I then see the man and his helper getting into the car, with her in the trunk. The other helper got her purse and keys and got into her car. Her phone looks like it was dumped in a sewer close to (if not exactly) where her car was parked. I also keep seeing a street with metered parking on one side either at or very close to where this "set up" and abduction occurred. The team then drove her car back to her apartment, and then the helper got into the car with the man, leaving her car behind.

I get she was taken to a human trafficking hub located in (or near) Detroit. I see a gigantic shipyard (??). There are several containers piled up, and it appears this is how they transport sex workers from China here, and from here to China. A good start looks to begin with investigating this shipyard and the manifests!

I get she was taken out of the country via this shipyard. She looks to be in China (I hear the term "little China"). The area feels authentic (not touristy, almost no english spoken). I hear it is easier to control these girls when removed from their element. The street she lives on is very narrow, there is a restaurant with chickens hanging in the window on the first floor, and she shares an upstairs with 4 or 5 other women.

And that is all I have for this reading. Please, please, send love and light to Danielle and her family. Hugs, Lynn
Copyright Psychic Lynn
I'm a mom of four who recently turned 40. I've been doing readings (personal and public) since 2012. My focus includes, but isn't limited to: paranormal, passed loved ones, relationships, remote viewing, and looking at past/future events. I sense things via images in my mind, impressions, sounds, tastes, and/or smells. My passion is to help others, seek truth, and provide insight. Feel free to request a Blog Reading (BLOG REQUEST tab), or Personal Reading (PERSONAL REQUEST tab). Much love-
CrystalWind.ca is free to access and use.
Please donate a small gift of $11.11 or $22.22 or $33.33.
Thank you!
ॐ Namasté - Blessings!

© 2008-2020 crystalwind.ca. All rights reserved.
Who is Online Now
We have 1221 guests and no members online