Category: Shifting Perspectives Written by Robert Wilkinson Views: 1049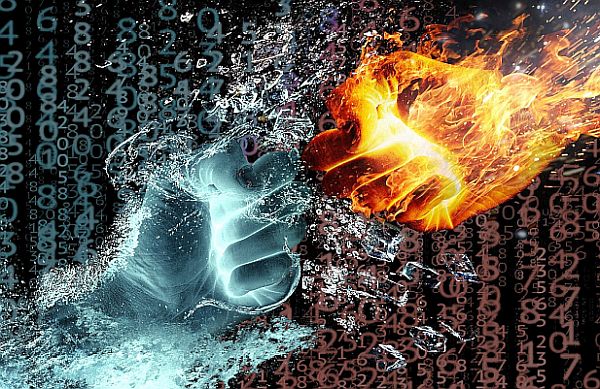 This came out of a conversation with a spiritual Sister on a social media site. She was unhappy with so much negativity in the political realm, and thought that negative comments by good people made them hypocrites for not showing more positivity and tolerance toward fascists. What follows is why it's not hypocritical for spiritual people to have a negative attitude toward fascism.
As the conversation ranged across a wide variety of things, this has been edited for readability. It's why sometimes it jumps a bit.
It began with her offering that "If you are (not) a follower, (and) think for yourself, observe, (have) a different perception, consider several sides, and do not conform, you're dismissed, chastised, and (sometimes are) booted from the group. Hypocrisy and intolerance at its finest. Not a single person on this earth is superior to another , nor are any of us too old to continue learning..... We all serve a purpose, individually and collectively …. We all have something to offer one another, but there are those egos, void of the center, that have a firm, stuck foundation."
While this has several very valid points, it also assumes something which shouldn't be assumed, which is that while we are always learning from each other, and yes, we all serve a purpose, some egos are not as evolved as others. In my direct experience some people ARE in fact "superior" to others in valuable ways for humanity.
So I offered that the view "not a single person is superior" is inaccurate. One cannot state that (for ex) Anthony Fauci is NOT superior to those in the White House with no medical knowledge. I offered that Gandhi was certainly "superior" in character to Stalin, and FDR was certainly "superior" to Hitler, in terms of ethical behavior toward his fellow humans. While all souls may be "equal" (whatever that means) it is absolutely true that not all personalities are equal in their knowledge, experience, mental health, ethics, service to their world, care and compassion for others, and all the other textures in the spectrum of human behavior.
My friend continued, "We all project, perceive and receive differently, our uniqueness. Perhaps (our) fault is (being) too Neptunian, placing people on pedestals and then feeling grief and disappointment because perfection is an illusion. I am aware of the faults and poor decisions of Trump, but when I read responses that include ugly descriptions … I begin to think about things such as are we any better than the ones to which we point fingers? I wonder if humans will ever come together on common ground for a solution or will we continue to perpetuate what we think is evil?
When I read comments that tinted with not so nice words, it hurts me and I feel sadness. I just wish we could do better. Before we are politically affiliated we are humans…. I'm a person whom does not want to advocate what I wish for in the manner of the very things I oppose."
I responded "Of course civilized people agree that we should conduct ourselves with civility. So how should one respond in the face of evil? It must be resisted at every turn, and sometimes resistance is messy and not very pretty or civil.
I was recently in exactly such a battle with people who were and are truly horrible people. I am reminded of Gandhi's statement to the press when they called him on the apparent hypocrisy of telling the Poles to take up arms against the nazis while still preaching Satyagraha. Gandhi was very clear that nonviolent resistance only works against a civilized opponent, and that because nazis are not civil, it would be cowardice not to take up arms against them because they gladly murdered all they could. I still recognize and salute the Soul in each, but as I've written in the past, I've observed that some personalities are so toxic they constitute a menace to everything decent in our world.
I believe in truth, goodness, and beauty. I also know that only a beast would put children in concentration camps and deny them the right to hug their siblings, or separate them from their families with no means to reunite them. I gladly give respect where respect is due. The current president is due no respect at all, nor are his cult followers, since they worship all that is destructive to "right relationship." Put another way, I don't have to like or be kind to people who want to see me dead. The cult who are now perpetuating fascism and violence wants to destroy all who do not kiss the boot of their "invincible leader."
As I am of the Neptune in Libra generation, I always felt that if I believed in the best it would come to pass, and that if I believed in the goodness of people they would manifest that goodness. And yet in my long life I've found some people are just evil. It's been tough for me to admit some people are just bad people and I should have nothing to do with them. It's cost me a lot to learn that hard lesson.
So while I have no problem with each having their unique take, some of which are opposed to mine, I do have a problem with evil people doing bad things to good people. That's one reason I take a tough stance on my social media forums. As much as I don't like to ban people for any reason, if someone trashes the public square and makes everyone mad through constant conflict while refusing to be civil, factual, or respectful, it's better for the community and civil dialog to show them the door."
She offered "It's tough for me to admit also that some are just bad. I always look for the good and believe it exists and desire to be someone that helps those bring that part of themselves from hiding in darkness and fear. I feel terrible admitting that there are bad people, I take it personally as part of the whole and that we have failed one another."
I responded "We can only do the best we can with our own karmas. I know the truth that "each one is their own lawgiver, the dispenser of glory or gloom unto themselves," as we are all bound by the Prime Directive, in that no one can take responsibility for anyone else's choices or behavior. I tried to explain that in depth in my book Saturn: Spiritual Master, Spiritual Friend. Each one of us chooses whether we turn to the light or stay lost in the darkness. Each one of us chooses at each turn of the wheel whether we will stand against those who would promote hatred and division in their fear, and the means by which we resist these destructive behaviors.
Remember that there are much vaster evolutionary schemes than what we perceive on this Earth, and by our choices we create and strengthen bonds of love or fear. Each chooses in each moment whether they will love the best they're able, or spread fear, hate, lies, and separateness. That's why all racist nazis have had a choice not to be racist nazis but chose to be that horrible thought form.
Anyone who violently rants and raves, screams insults and abuses others, has a choice not to do those things. They CHOOSE to be that ugly, that nasty, that insulting, that rude, that destructive, telling countless lies, making baseless accusations, and misrepresenting what their targets have and haven't done. Those who hate choose to be hateful; it is not our failure, but their choice. We cannot make a hateful person into a loving person; they, and only they, can make that choice one minute, one hour, one day at a time. Remember the fable about the frog and the scorpion."
She then related her experience of being a mom volunteering in her kids' elementary school, and how her son had been bullied. She taught them "the philosophy and code that it takes more strength to walk away, "kill" them with kindness because they probably need it, and by giving them such a response … this action of kindness takes the wind out of their sails. When we do not react or engage in battle and in turn feed the energy, (it stops) perpetuating the trauma." She went on to speak about her experience with … "detailed threats quite scary coming from a child," and though she wanted to retaliate for his bullying her child, she took the child "under her wing of protection" and gave him love and attention when she volunteered. That led to her seeing he was "full of kindness and dry humor" and is now liked…. She finished with "I won't give up the hope and loving fight t(of) dreaming, wishing, praying for the domino effect of paying it forward. For me personally, I'd feel more failure in giving up than I would with the absence of positive results."
I responded, "Again, each finds their way unique to their circumstances. I was bullied without mercy when younger, until I learned to fight. I didn't want to fight, but was forced to fight. That's when the bullying stopped. I just stood up recently to an adult bully attacking an elderly woman for a disability. I wound up in an extremely unpleasant situation, but no amount of reason, pleading for compassion, offers of mediation, or anything else worked.
Eventually, because the bully was immune to any reason, any dialog, any compassion, I had to remove them from my life and make sure they couldn't bully any more of my friends. It's not like I've given up on compassion as the go-to response. But when soft power fails, then hard power is required.
I have learned another hard truth this life, having counseled countless battered women: True forgiveness can only happen when the abuse stops. Until the abuse stops, we're being doormats, not compassionate. We don't fight using the same tools as the abusers, but we must stop the abuse, and if an abuser keeps battering people, then it's time to stand up and stop the abuse, if by nothing else than calling it out and calling it for what it is. It's kinder and more compassionate to stop the abuse than allow it to continue."
At that point we both had other things to do, but this conversation left me thinking about toxic personalities. I'm not even sure that all Souls are "equal," since one Soul can be much more advanced in expressing itself than another. Certainly the dance between our personality and our Soul is indicative of our Soul's "state of relationship" with its vehicle of expression in this world.
"Equalness" is an ideal, but an impossibility in a world where all Beings are constantly evolving. None of us is "equal" to another, as we each have our special qualities which distinguish us from all other Souls. Certainly it's easy to distinguish between those who want to hurt others and those who want to help others, those who operate from fear and those who operate from love.
I mostly believe that those who operate out of fear have "hearts that are two sizes too small." If they had a more abundant view of life, they'd shed a lot of fear. But you have to love the cure more than the disease.
I'll close by stating the turning of negative thoughts and words to positive thoughts and words is a daunting task requiring constant mindfulness. Our habits of thought and speech have been learned and practiced our entire lives, so it does take time to change our negativity to positivity. However, the noting of the negativity is the gateway to turning it to positivity, so even a strong negative thought can have a positive result, if it helps clarify what we know in our hearts to be true or false. That in itself is a great reward for the effort.
Credit
© Copyright 2020 Robert Wilkinson - https://www.aquariuspapers.com
About the author:

Robert wilkinson An internationally-known astrologer, author, public speaker, metaphysician, and futurist, with over 25 years experience as a counselor and educator. He has presented hundreds of public talks on all aspects of Astrology, the Eastern Wisdom tradition, the Western Wisdom tradition and promoted many mass gatherings and cultural events. Some of his specific areas of interest and expertise include personality profiles, degree patterns, integrative astrology, various aspect harmonics, among others.
Source Here
Reprinted on crystalwind.ca. with persmission from Robert Wilkinson.

---
CrystalWind.ca is free to access and use.
Please support us with a small gift of $11.11 or $22.22 or $33.33.
Thank you!

ॐ Namasté - Blessings!

"Life is an echo, what you send out comes back."
© 2008-2021 crystalwind.ca. All rights reserved.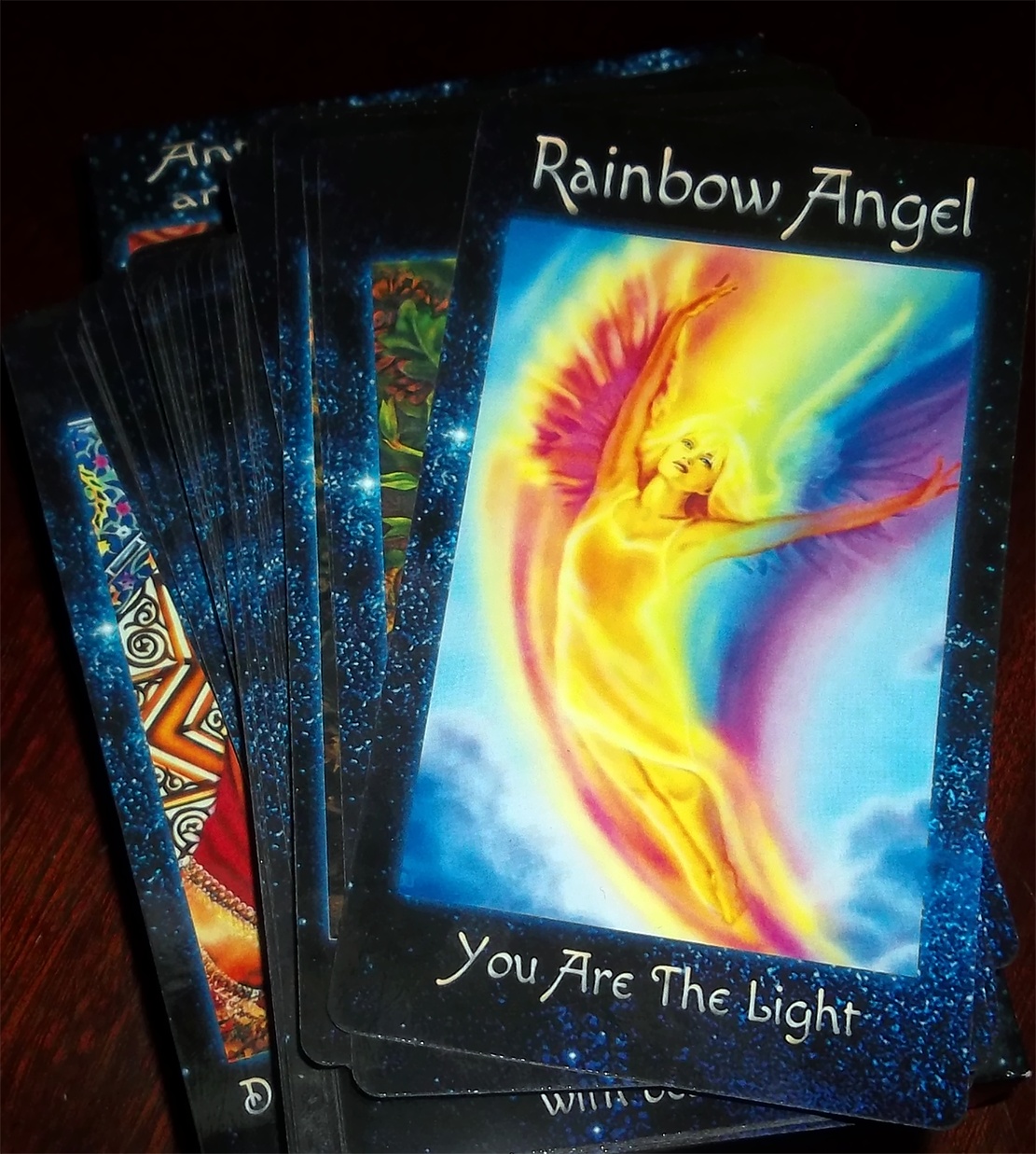 The Crystal Wind Oracle
Myth & Magic Card Deck!
Details Here!
NEW Expanded
Printed & Boxed!
Now with 58 cards!
Spirit Animal Totem Of The Day!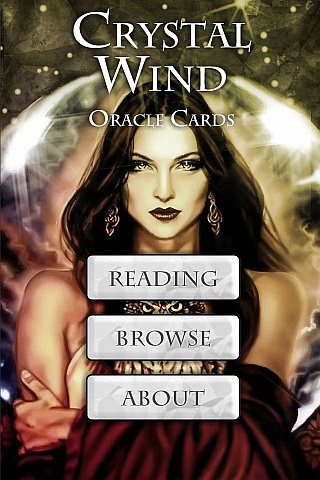 Cut Through The Illusions!
Who is Online Now
We have 1814 guests and no members online