Support crystalwind.ca with your donation and help spread spirituality and positivity.
Blessings!
Category: The Arcturians Written by Marilyn Raffaele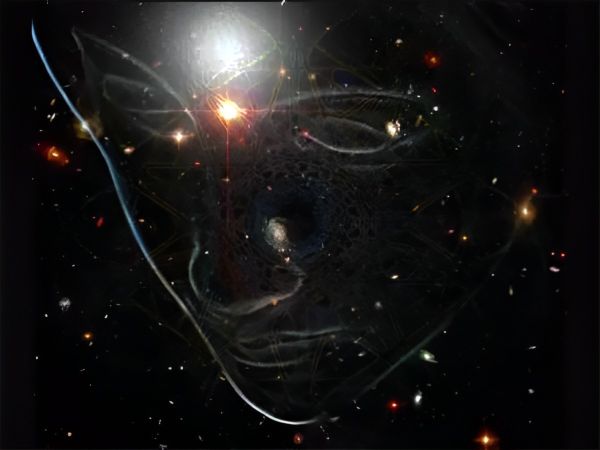 Dear ones, once again we welcome you to our message.
Many are tempted to doubt and question the whole idea of an ascension process and we understand this because in these times of increasing violence and misunderstanding between countries and individuals it is very easy to do.
The ascension process automatically brings change but moving beyond the false belief system that has ruled the world for thousands of years must unfold gradually at this time in the presence of fear and resistance to change.
Many long-accepted beliefs are changing or even disappearing through the presence of the increasingly intense high frequency energy now pouring to earth. These energies are exposing the underlying error of much that has long been accepted as truth and reality. Those who have lived lives dependent upon one particular belief system panic when it begins to crumble as they have nothing with which to replace it. You are seeing the result of this in the actions of so many now attempting to re-create and force obsolete traditions and their belief systems on everyone else even if by force.
Empowerment is a spiritual quality, a facet of evolution, but for many who as of yet do not understand this new sense of empowerment it feels like permission to impose their will and beliefs on others. Forcing one's beliefs on others be they family, friends, or strangers regardless of intention, reflects separation/ego consciousness at its highest level. However this too will eventually pass because it is actually forcing many to reconsider their own beliefs and question much that they have automatically accepted. It is part of the ascension process--exposure, questioning, seeing with new eyes, change.
You are also witnessing the actions of many who feel entitled to be mean, obnoxious, and violent because their new sense of empowerment feels like permission to express the old emotions and beliefs they previously kept in check. This too is a part of the ascension process. At some point they will realize either through others, within themselves, or through energy rebound, the pain their words and actions cause and in some small way, begin to wake up.
Many do not yet understand that their real nature is Divine and that the three-dimensional experiences of their lives are steps along the path of spiritual evolution. They see death as an enemy rather than the act of simply moving from one location to another. The drug epidemic is the result of so many feeling correctly that there must be more to life, but not knowing how to access it. Do not be too concerned with overdose deaths because these dear ones learn a powerful lesson about seeking outside of self from the experience and will return to earth with a great deal more wisdom.
Many of you are experiencing exhaustion, bodily pains, and nausea at this time. This is because the higher frequency energies now flowing to earth have become very intense, forcing remaining pockets of low resonating energy from past lives as well as this one to move through and out of the body causing many of you experience the energy physically, emotionally, mentally, or spiritually.
Some are traumatic injuries, accidents, torture, that may have resulted in death or a life of pain. Some are a disease that you have carried through lifetimes and as the energy clears it affects the same area of the body. Clearings often involve past attachments to some person (I will love you forever) or certain places, countries, and belief systems. It takes energy to integrate the new and higher frequencies and make the changes required in the physical body leaving less energy than you are used to having.
Trust that everything taking place in your life at this time is part of your journey into a higher state of consciousness. If you are awake enough to read these messages, then be assured that your Higher Self is guiding the process and drawing to you what is necessary. Your only job is to state your intention to evolve, clear old energy, and then get out of the way. Humans have been programmed through lifetimes to "do"--say this, do that etc. in order to make something happen. That is the past. Stand in your Light and simply allow the process.
Do not mourn the loss of anything regardless of how good it may have been. The creations of duality, separation, and two powers are and always have been unreal, illusory concepts with nothing to hold their material appearance permanently in place regardless of how wonderful they may seem. This does not mean that these things will not reappear in a new form because everything material is a concept of some permanent spiritual reality. Most, not all, human eyes do not yet see the reality of things. If you were to see the true essence of a tree you would see a twinkling bright form with branches of high resonating light connecting to all the trees around it.
Peace is a God quality, the manifestation of the oneness of all within ONE. Peace is not something that can be negotiated between the leaders of countries that believe themselves to be separate, better, or entitled to what another country has. Because peace is a state of consciousness it must become the overriding energy of the collective before true peace will fully manifest on earth.
Peace is simply about awakening to reality--that there is only ONE and that ONE is manifesting in, through, and as every living thing. Carry peace with you as you go about your day even when or if you find yourself in situations you do not like or want to be in. Try not to give power to a job, relationship, or any situation because that simply feeds it more energy.
Do not believe teachings that say it is love to stay in an abusive relationship or a situation that consistently pulls you into low resonating energy. Spiritual empowerment allows a person to lovingly, firmly, and without guilt to remove themselves from any situation binding them to negative energy or abuse. You are not obligated in any way to remain in situations of physical, emotional, or mental abuse and to do so out pressure from others is human thinking that does not reflect Self love or respect for your own Divinity.
However, it is very important to listen to ones inner guidance and intuition in these situations. There are times when being in an abusive situation can be a pre-birth chosen experience because the person feels spiritually ready to clear and move beyond it as something they have dragged with them into many lifetimes. Even when speaking necessary words that may sound harsh but are the language the others can relate to, always remember that they too are Divine beings on earth to learn. When you remove yourself from any negative situation in this way rather than with anger and hatred, you do not create energy (karma) that will need to be resolved later.
​Many of you are experiencing a sense of sorrow. Sorrow for old and seemingly better times, sorrow for the loss of a friend or family through death or a difference of beliefs. Sorrow for what you see out in the world. Sorrow is a human emotion that results from the belief that something real has been lost. Nothing real is ever or can ever be lost. The material world is a world of concepts. Sorrow comes from the belief that some concept is the reality.
Third dimensional state of consciousness interprets reality as being good or bad, temporary, dangerous, frightening, or even good and wonderful. Material forms will always change and disappear because they are mind formed images of an underlying reality.
As individuals evolve to a higher state of consciousness many of the creations in their lives (both good and bad) simply resolve or disappear because the energy that has sustained and maintained them no longer exists. This may manifest as the ending of a relationship that is no longer in alignment or a job, or change of location. Try to understand that these things are not "bad" they simply represent the process of moving to a new state of consciousness. Remember, consciousness is the substance of form.
Acknowledge the Light within every person even if it is only a pin point. You came not so much to suffer and learn from three dimensional experiences (you have already done that) but to bring the Light of your evolved consciousness to a world collective ready to awaken.
Hold your light high dear ones, it is what you came to do.
We are the Arcturian Group
Mariyln Raffaele
Arcturian Group Message 7/23/23

About Marilyn The Channel:
I began meditating and then following the mystical principles presented through Joel S. Goldsmith's "Infinite Way" material in 1970. This brought an increasingly intense desire to more deeply understand and bring together in practice, the many world teachings, modalities of healing, and myth which in turn led to a series of intense inner shifts (not all so pleasant) and an ability to communicate with my guides and other Teachers of Light. I was asked by the Arcturians who are my guides, to start a website which would allow them to get their messages of Love and Light out to the world at this very important time.
© 2023 crystalwind.ca. All rights reserved. We track all IP addresses. Using a VPN will now also get tracked to original source IP.
CrystalWind.ca is free to use because of donations from people like you. Please help support us!
Blessings!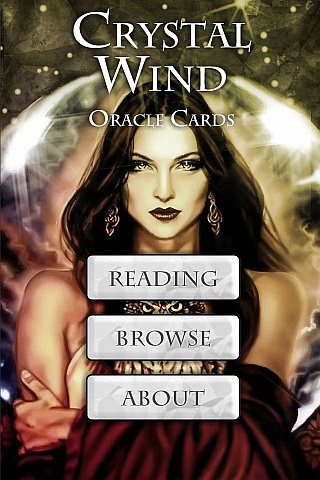 Cut Through The Illusions!
Available On

Spirit Animal Totem Of The Day!
Who is Online Now
We have 1357 guests and no members online