Support crystalwind.ca with your donation and help spread spirituality and positivity.
Blessings!
Category: The Hathors Written by Peggy Black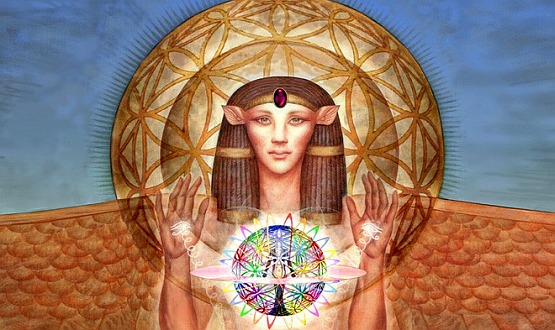 We are here to support and encourage you to express your true magnificence during these turbulent times and global challenges. We know that you are weary of all that is occurring regarding the protests and the virus. The energy that is coming forth is not going to ease any time soon.
We invite you to be diligent concerning any level of despair and to not lose hope for a shift. It is most important that you continue to maintain your personal balance. You are truly living in remarkable times as your planet moves through these shifts and this period of intense purification and transformation.
During the chaos and the confusion, during the upheaval and violence, it is most important that you anchor the truth of a social balance and the honoring of all living things. Every system and structure is being highlighted in its dysfunction to humanity and is calling forth the shift for the well-being and balance for all.
What you are experiencing is unlike anything that has been offered on this planet. Your planet is in the throes of a great shift in consciousness and the evaluation of humanity. The systems that have been created and empowered have not been for the good for all. What you are witnessing with the global protests is the imbalance of energy that has been building within humanity for years. What you are witnessing and experiencing with the global shutdown is how vulnerable your systems really are. This shutdown is giving each person the opportunity to review their own beliefs and attitudes concerning what is happening.
Many are becoming aware of emotions that they did not realize they had, negative emotions and beliefs that have been suppressed and repressed. In the universe, Earth is a school for mastering how to manipulate energy. It is known as an excellent yet difficult school because it offers the best lessons in emotions and working with the vibrations of energy that emotions offer to the collective. Realize that only the best and bravest multidimensional beings sign up for this assignment.
As multidimensional beings you have known other realities where kindness, joy, gratitude, appreciation and pleasure were the main focus and the vibrations offered. Once you signed up for your assignment here on earth you discovered the other spectrum of emotions anger, sadness, discouragement, hopelessness, fear, frustration, bitterness, and guilt. Unfortunately these emotions can be addictive. Many people find anger addictive because it makes their egos feel righteous, justified or victimized. The physical body becomes addicted to the chemical reactions that anger, fear or sadness create.
These are low frequency yet very strong vibrations. What you are invited to understand is that all vibrational emotions are contagious. If you are energetically harboring any of these negative emotional energies in your body, you will get triggered when another human expresses that emotion. These hidden emotions are repressed or suppressed in the shadow aspect of your consciousness. Even as you are going through difficult times, realize that those difficult times invite transformation.
You are here on this earth at the time to contribute, to help transform the consciousness and connect with other like minded beings. Realize this is a game, it is a hologame. You are practicing the ability to create. You're practicing how your vibrational offerings create the reality that you are experiencing. Be the portal for change you are meant to be.
What you think, feel or express creates vibrations that will manifest. You are beginning to understand this truth. Now add to that awareness the multitude of other conscious beings and you have what collective consciousness is creating.
Collective consciousness is being triggered by the vibrations and energy offered by the movement of your planets. There is a bright light shining on all that has been hidden and suppressed. The energy is unpredictable and volatile which is causing anxiety, irritably, distress and unease. Be mindful when you notice that these energies and emotions are running through your mind and body. Pause, take a deep breath, walk in nature, move your body and shift what is occurring. Focus on what nurtures you and those around you.
It is a time when spiritual practice together with physical activity will support your well being. Pay attention to the subtle gifts that are coming forth. Notice your intuition increasing, the opening of your heart portal allowing more love to flow forth to humanity, notice your compassion expanding. Pay attention as more and more of these abilities are revealed.
If you could view your planet and these activities from our perspective, you would see that the current shift and awakening that is occurring is bringing humanity to another level of being. You are shifting from the old dense 3D to a higher frequency and dimension. The entire universe is watching just how this will play out. Since this is a free will planet the outcome will depend on just how the collective consciousness embraces this opportunity to shift and change what is not working for the good of all.
This is when and where you come in, because as you clear and transform your own limited beliefs and all misqualified emotions, you are doing this for the whole. When you welcome the balance of your own masculine and feminine energies, anchoring that balance into the collective, you are doing masterful work.
This work does not need to be difficult or hard. However this work is personal. You cannot project your short comings and negative judgments onto others and expect change to manifest. You came here to be a part of this great change. There are many non physical divine beings that would love to be a part of this planetary shift. However it is you who has the golden ticket. You are here and you came with incredible gifts, knowledge, insights, intelligence and other amazing abilities.
Begin to honor who you are and what you can offer during these turbulent times. Recognize that you are a transformer of dense negative energies. Own the ability to stay balanced in the midst of this chaos. be the loving vibration for others to entrain with. Realize that your imagination is one of your most powerful tools to use in the dimension. So begin to envision a better future for humankind. See a future in which everyone is honored and respected. See a future in which there is harmony and communication between those of different cultures and beliefs. Call forth a reality that is life sustaining for all. Be the inviter, and invite other non-physical beings to join you in this effort to bring peace and love to this planet.
In these unprecedented times and paradigm shifts, you can anchor and re-imagine your planet's place in the universe. This shift and change has been coming forth for eons. Know that you have the support of the entire universe. This planet and humanity have the opportunity to shift to a higher dimension and be welcomed into the galactic family.
We are here to remind you of who you are and to also remind you that you are the open door and portal for change. Call on us and other divine beings to support you in your work. the 'team'
Thought for the Month
"You are here on this earth at the time to contribute, to help transform the consciousness and connect with other like minded beings. Realize this is a game, it is a hologame. You are practicing the ability to create. You're practicing how your vibrational offerings create the reality that you are experiencing. Be the portal for change you are meant to be." the 'team'
Peggy Black and the "team" [Hathors]
©2020 Peggy Black All Right Reserved. You may share this message and distribute as long as nothing is changed, you credit the author and include this copyright notice and web address. www.morningmessages.com FREE 88 messages available.
© 2020 crystalwind.ca. All rights reserved.
CrystalWind.ca is free to use because of donations from people like you. Please help support us!
Blessings!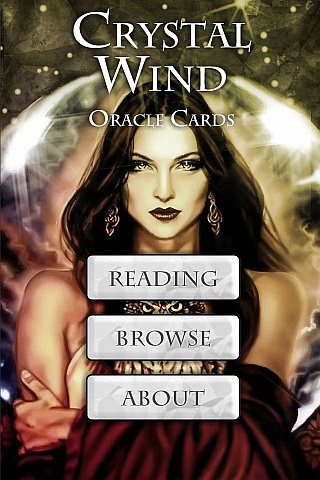 Cut Through The Illusions!
Available On

Spirit Animal Totem Of The Day!
Who is Online Now
We have 967 guests and no members online