Category: The Pleiadians Written by Maryann Rada Views: 1256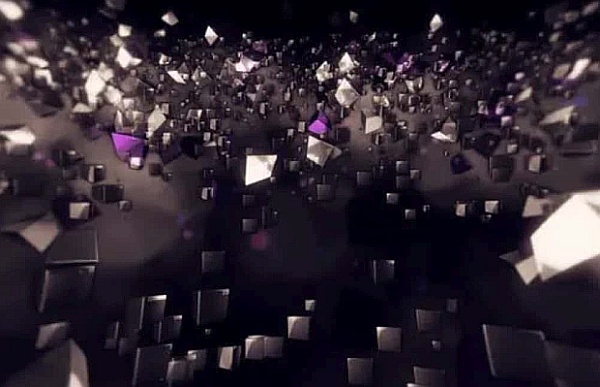 Sitting pretty in the catbird seat isn't all it's cracked up to be, once the unseen settles in your lap. Your innate power, elegance, and panache is evident; it cannot be argued but that you have what it takes to become the embodiment of a natural abundance of spirit in the real world. However, as more of the whole truth becomes known, your firm grip on what you know as foundational to reality could come up short. The illusion has to fall. With it, an outpouring of what amounts to a bigger truth. It's all one, of course, but the immensity of it could shake you up. Be steady and ready, because the time you've been prepared for is about to turn your world around.
If you've come into a secret deep knowing, especially if it's been through the use of your innate fluid awareness, it is well to allow it to settle. There is a certain kind of power that emerges through such a connection with the unfathomable extended realm of intelligence. More than you had counted on now comes into line with all that you have held as your secret arena of information. There is no way what had not been available cannot now present its truth. A rounding-out of the whole picture is called for, with you taking the central point of interest. Let the deep intelligence arise, for you are in a state of transcending what you had been, even if that had already been the pinnacle of what you thought you had been destined to achieve. In fact, there is more for you to find within yourself. You are seeing this now. You are feeling the call to higher service, if you are putting the pieces of information together in the most soul-satisfying—and the most naturally fitting—way possible. With all that you've achieved with the certain arrangement that has already brought you to where you now observe your personal realm, you yet have something more to weave into the whole. You will know what to do with it when you have it fully in hand, though it is true, if you are honest with yourself, that you have already been playing with the pieces in your hand. Carefully played, you can move into a comfortable setting, even if it is becoming more obvious that your position is shifting.
At the potential expense of your enthusiasm, you have to face facts as they are. You've had little to see but a lot of things that haven't clearly made sense, in terms of the big picture of bigger meaning. Here you are, seeing without filters what had been long in presenting itself to your senses. Your preconceived ideas about how life works may have to be set to one side in order for you to fully take in the ramifications, possibilities, and unbolted theories loosed to the winds of change. Firm control of the mind grounds you, as conditions quickly deteriorate from the once-obedient atmosphere into a maelstrom of secrets moving without hindrance. For all you have whittled down as your personal grasp on things, you have more to discover, yet it is all lining up with the core structure upon which your truth takes sturdy form. It is not that your understanding is going to be torn asunder, but that it will be revealing how much more you have to add to it. In keeping your eyes open and your mind at attention, you can make the startling discovery that you were right all along, even with only part of the truth available to you. However, what you had acknowledged as a given might indeed show you that the thing you were right about had been hidden behind an illusion. A screen of projections is about to dissipate, and with it, all the things you had accepted as fate. If you're ready, it's coming time to bring your enthusiasm into play, as you witness what appears amid a restructuring of reality.
As the revelation pours forth a steady flow of new, perhaps unnervingly different information, you could be tempted to move with it according to the dictates of your feelings alone. Despite any upper hand the emotional body presents, you gain immensely more power through a judicious balancing of your faculties. To fully take advantage of the transformational moment being presented, you will need to be in full attire on every level of your being. Your heart guides you well, but following it at the forfeiture of your intellect, denying what comes forth as a pearl released by the jaws of death itself, is to follow a fancy into retrograde. Perhaps you feel as if what had been firmly rooted as the empire of the obvious is being turned inside out and upside down. Perhaps you feel you are, too. Can you be blamed, with all that's going on at once? Hardly, but you are capable of so much more than merely following a knee-jerk reactivity that's been fortified by endless iterations of nonsense, irritation, and delay. Step into the fullness of your natural power by loosening the control that you might have placed on ideations of what ought to be. Liberation might just be found outside of that circle of supremacy of thought. The time is coming for a true assessment of power and authority. You're reaching the end of a period of preparation to step into a role in which you will embody that in ways that will surprise everyone—especially you. Emergence is imminent.
THIS WEEK'S CONTEMPLATION
"We are ready to embark upon our scheduled tour of the land of pain and knowledge of fun ways to see love in it. For the record, we do not endorse or accept ads from any of the entities or phenomena you may see. It is our purpose to guide you safely from one shore to another while worlds dissolve and appear all around you. Remember, this is a bonded promise from Nature: Everything changes, but love remains constant. Prayer for love to be present to you in the midst of scenes of mayhem may be helpful to take the edge off the realism of the show."
— An excerpt from Opalescence: The Pleiadian Renegade Guide to Divinity
Here is the video edition of this message on YouTube
---
Maryann Rada writes as the interdimensional contact point for a conscious interface known as the League of Light. Find out more at her website, https://maryannrada.com.
© Maryann Rada, all rights reserved. Repost permitted with link to original article.
Source Here
CrystalWind.ca is free to access and use.
Please support us with a small gift of $11.11 or $22.22 or $33.33.
Thank you!
ॐ Namasté - Blessings!

© 2008-2021 crystalwind.ca. All rights reserved.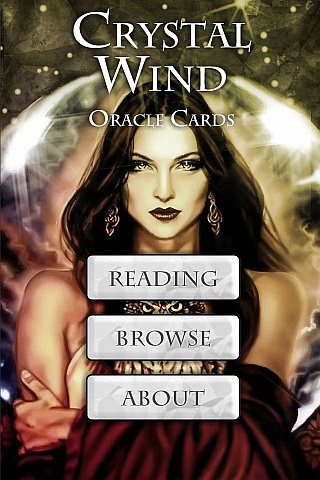 Cut Through The Illusions!
Who is Online Now
We have 4134 guests and no members online