Category: The Pleiadians Written by Anne Bellringer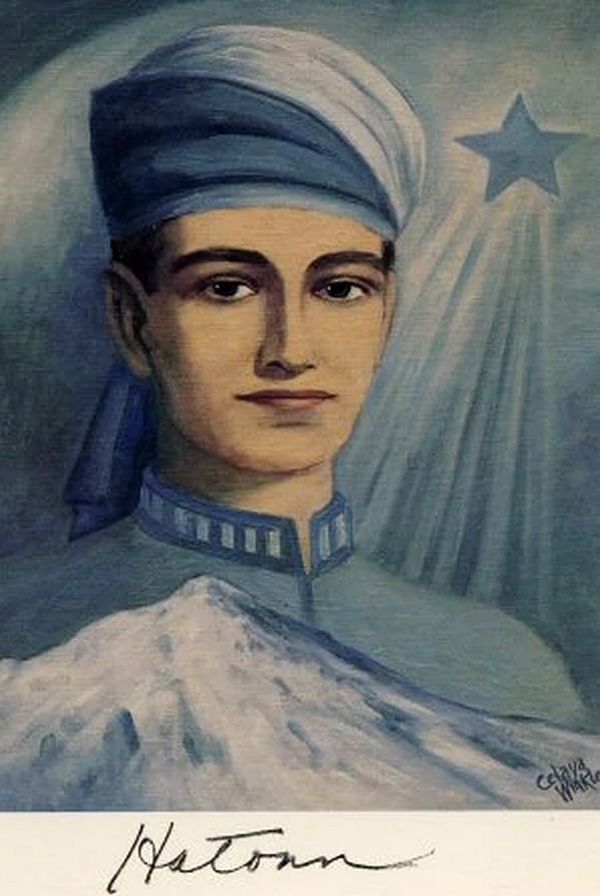 Hatonn: I Am That I Am. I Am Creator God Hatonn / Aton Of Light, The Creator Of This Nebadon Universe.
Greeting to all of you enlightened ones and all souled ones upon Mother Earth. l have requested to speak to you today on the most important subject in the entire universe of which I have created.
That subject is LOVE. There are three types of love of which I will quote to you:
1. EROS
This is the type of love that most closely resembles what Western cultures now view as romantic love. The word stems from the Greek word erotas, which translates to "intimate love."
2. PHILIA
While many Greeks viewed Eros as dangerous, they viewed philia as the ideal love. Philia, in today's terms, would resemble something like "brotherly love." It was about showing loyalty, giving sacrifice, showing appreciation, and other more "noble" forms of love not involving sex.
3. AGAPE
Agape is a bit more abstract than the other two types of love, but stay with me. Agape is sometimes referred to in modern times as universal love, charity, or even altruism. Essentially, it's the love inside us that we give freely to others—regardless of our relationship to them. The
whole idea of agape love is that we don't need to even have met the other person before, but we still want to help them, cooperate with them, or do good deeds towards them. While we may not expect anything in return for our selfless good deeds, studies show that they can actually benefit us—negating the effects of stress and having an overall positive affect on our mental health. (More info here)

Agape love is what exists in the Lighted Realms. This is the eternal love that exists in the higher realms, and permeates everything. We of the Lighted Realms love all of Mother Earth and everything which I created upon her surface. With this great LOVE of the Lighted Realms this includes even the smallest blade of grass or the tiny insects that live oh her surface. I love the beautiful flowers that bloom and the birds that fly in the skies all over the Earth.
I have created Planet Earth planet and given her the most gorgeous of environment with crystal clean waters, pure air and all life that is upon her surface, whether it be human, animal or sea life.
To top it off, I have given her a soul and a freewill such as you humans. I made the most wonderful environment to house the human race all these billions of years. I have given her civilization after civilization in order for her to refresh herself and clean up her surface in order to house the next civilization. She has had 20,000 civilizations! This last one? SHE GRADUATES, FINALLY!! The Satanian and Niburian Empires are gone and only their unfed minions remain, who are starving to death! The negative food is GONE-FON-SKI !!!
If you want a simple explanation, it is like taking a bath. You cleanse your body frequently of the dust and dirt that has accumulated to feel refreshed and clean again. It is the same with Mother Earth. When she flips on her axis, as she has done at the end of every civilization, she is bathed in the waters of the oceans that flow over her surface to clean not only the rubbish that is in the oceans, but to clean the lands by sinking them in the deep waters for several thousand years, while new land under the waters appears.
It takes about 3000 of your years for her surface to again be inhabitable for human and animal life to flourish on her surface. You ones are now at the ending of this civilization and she shall turn over again to cleanse her surface of the evil debris that has accumulated from housing Satan and his minions.
The big difference THIS time is that when she turns over she graduates to a higher frequency of 5th Dimension where no evil can exist. That is what we have been telling all of you for a long time.
This ending cycle wipes ALL 3D from her surface. We offer safety aboard our ships, as no one in 3D can survive this shift to a higher dimension. If you decide to not enter the beam of light, it is your choice to have your 3D life snuffed out. You have been given choice! You can either start over in the cave and reincarnate for thousands of years to gain soul growth or elect to go to the Astral Plane at the level that suits your soul grow and learn those lessons you have not done.
With my great LOVE I offer safety to any souled one, who wishes by his/her freewill to step into the waiting beam of light to be lifted to the ships. By doing this you shall gai great soul growth!! I assure you that there are no evil ships waiting to take you to neve-ever land! They have been forbidden to be present over Mother Earth. It is your ancestors, the Pleiadians that look just like you that are the ones aboard the ships to take you to safety.
I need to explain one more thing. The human ones on Mother Earth are squeezed into a shorter and smaller physical body, as 3D is a dense frequency. You do not remember, but when all you returned Master agreed to come back to Mother Earth you were the normal size of 7 to 9 feet tall or more. We look just like you but much taller. You will be the same if you have graduated through enlightenment.
If you do not choose to come aboard, it is your choice. If you choose not to step into our beam you still will been given choices! You can either start over in the cave and reincarnate for thousands of years to gain soul growth or elect to go to the Astral Plane at the level that suits your soul grow and learn those lessons you have not done.
Now I tell you the greatest thing you can do for yourself and for Mother Earth. Send your Love to all of Mother Earth and all that live upon her surface, even the beautiful trees, every blade of grass. the insects, and all bird and sea life.
Here is another gift of Love you can give. Send Love and Light to your loved ones that have passed on. There is no greater feeling for these souls than to be bathed in your Love for them. I do not mean to mourn over their passing, for that holds them tied to the 3rd Dimension. Let them freely go to the Light and send them Love often. That is the greatest thing you can do.
I request also, that you give LOVE to ALL souls in the entire Cosmos! Send it by thought to all!
With that I close this message to tell you how much I LOVE each one of you. My great desire is that you, who have kept slumbering, to awaken to the Truth.
My great love to the Flock of enlightened ones. More ones have been awakened and for that I am most happy!
AGAIN: FEED YOUR SOUL daily, for it needs the "food" of prayer, meditation and reading the Journals and these messages that are penned for your benefit.
SALU
GYEORGOS CERES HATONN OF LIGHT.
I Am Gyeorgos Ceres Hatonn, Commander In Chief, Earth Project Transition, Pleiades Sector Flight Command, Intergalactic Federation, Ashtar Command: Earth Representative To The Cosmic Council And Intergalactic Federation Council On Earth Transition. You May Call Me "Hatonn.
Image: Unkown
Anne Bellringer
Anne BellringerThe daughter of a circuit court judge of South Dakota, Anne holds a Bachelor of Fine Arts in Music Education (Magna Cum Laude) and a Master of Music Degree. She has taught public school for 29 years in South Dakota, New Jersey, Missouri and Minnesota. Her teaching career has been music education of children, kindergarten through college of vocal and instrumental music. She has composed music, presented original operettas plus plays, directed musicals and is an accomplished choreographer, set designer and costume design maker. Anne is also an accomplished piano, piccolo and flute player and has been a solo performer with many bands. She is an artist as well with many original paintings and designs on wood and stone. Since 1994 Anne has been a receiver of the Ascended Masters, and especially of Hatonn and Sananda.
© 2022 crystalwind.ca. All rights reserved.
---
CrystalWind.ca is free to access and use.
Please support us with a small gift of $11.11 or $22.22 or $33.33.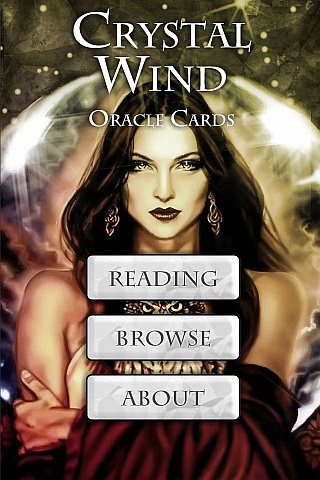 Cut Through The Illusions!
Available On

Spirit Animal Totem Of The Day!
Who is Online Now
We have 1714 guests and no members online