Category: The Pleiadians Written by Judith and Kabamur
Beloved Friends Of Light!
As We Move Closer To The Grand Shift, We Honor And Acknowledge Many Races!
Some Races We Have Revealed Have Their Created Soul In Elohim-12D.
Sirians Are One Of These Beloved Races!
Through Millions Of Years, They Lived On Their Stars In A Small Constellation Known As Canis Major On Earth. It Is In The Milky Way Galaxy.
Those Created In Elohim Had No Name In Their Beginning. They Expressed In Tones And Color And Understood Their Sacred Essence. They Had The Awareness Of Those Around Them Expressing In Love. Power Was Given By God To Project Bodies With Their Own Consciousness. Each Had Free Will And The Ability To Venture Out In The Vast Cosmos.
As Life Developed And Children Were Born, Many Understood The Generations That Were Growing.
Those Souls First Created In Elohim Joined With Other Elohim Races From Many Stars And Formed An Alliance Of Light That We Call The Galactic Federation. All Members Dress In Blue Uniforms With Silver Boots To Show Unity Among Members.
The First Commander And Elder Of Sirius Of Both A And B Stars Is ASHTAR KELEESO. His Power And Light Shine Through Millions Of Years And Earth Has Experienced The Creative Power And Love Of The Galactic Federation For 30 Million Years. His Headquarters Are On Star A But He Moves Continually To Meet With Those On Star B. He Wears Long Burgundy Colored Pants With Silver Capes And A Silver Necklace With A Medallion With The Face Of A Large Cat (Representing Quietness With Wisdom In Traveling Unseen). When Traveling On Missions, He Dresses As Other Members Of The GF.
Now There Are Starseeds On Earth From Races That Were Not In Your Awareness. There Are Mixed Races That Are Having A Brief Experience Of Being Human. Native Souls Of Earth Welcomed The First Visitors As They Received Love And Assistance.
The Appearance Of Sirians Are Dark Blue Slightly Slanted Eyes, A Slightly Elongated Head, A Narrow Nose And Thin Lips. They Stand 7 Feet Tall And Enjoy Being Nude Or Wearing Drapes Over One Shoulder To The Knees. They Dress For Meetings In Elaborate Apparel With Long Pants, Capes, Gowns And Robes.
Sirius A Is The Brightest Star Seen In The Earth's Night Sky. Sirius B Is A Dwarf Star That Was Once Very Large. It Has Collapsed In Size As It's Fuel Sources Have Been Used To Maintain Temperature. It Is Very Hot Like The Sun And Over Millions Of Years, The Souls Adapted And Lived Closer To One Another. The Power Of Source Allowed The Adaptation To Accommodate Life In This Manner With No Effects To The Body At All.
The Sirian Race Is Able To Maintain Themselves As Their Design Is From Light And Heat. They Are Able To Project Light From Their Fingertips As They Travel And Encounter Dark Entities. They Give Warnings With The Light And They Can Destroy Those That Attempt To Attack. They Are Very Peaceful And Try To Avoid Conflicts But They Are Very Protective Of Those They Love. Sirians View Life In Oneness And Enjoy Meditating Together To Feel The Presence Of Source Within.
Both A And B Stars Work Together Magnetically To Balance High Density Particles And Move Around Each Other Causing An Increased Spinning Of The Stars. This Is Balanced And The Souls Never Feel The Movement, Just As You Do Not Feel The Turning Of Earth.
Life Is Full Of Creativity With Art, Music And Games. Long Structures With Flat Roofs Are Created Throughout Both Stars. Archways Divide Areas For Privacy With Families And Meetings. There Are Soft Colorful Cushions Placed Throughout The Area For Comfort.
Large Mountains And Oceans Are Colorful And Sirians Hike And Swim Daily. They Consume Vegetables, Fruit With Water, And Enjoy Having Beautiful Trees And Flowers. Fairies Fly Through The Areas Where Families And Beloved Pets Interact. Large Cats, Bears And Flying Horses Are Enjoyed By Everyone.
This Beloved Race Is Aware Of You And Their Focus Is On Unity And The Soon Coming Shift.
You Will Meet Them In Sheen As All Races Greet One Another With Remembrance And Great Love!
We Are ONE In Light!
EN EEKE MAI EA!
I Love You So!
NEIOH
Credit

This information is possible through direct telepathic contact with Pleiadian Guides, validated with discernment and built upon years of trust with the individual sources. Contact of this nature was planned on the Soul-level by Pleiadians of the Galactic Federation.
Why us?
We are Soul-connected to the Pleiadians who are at the forefront of the changes coming to Earth. Our Pleiadian Family will be the first Extraterrestrials that humans will openly meet after the Shift.
Judith
Judith is Kab's mother in this lifetime, and she is the human incarnation of Aya, Kabamur's mother on Taygeta. Both Judith and Kab have incarnated together in this lifetime to share with the world about Pleiadians and about the coming Shift. Judith has fully activated clairvoyant abilities; remote viewing, astral travel, multi-dimensional sight, visions of past and future, interactions with Fairies and Angels, and ongoing telepathic contact with Pleiadian Guides. Their Taygeta family is at the forefront of operations relating to Earth's coming Ascension.
Kab
"Kab" is the human incarnation of Kabamur, son of Elder Ikai of Taygeta and Aya, and brother of Laka, Neioh and Akatu. He has incarnated with Aya to share Pleiadian Messages and awareness of the Shift in the last days. Kab is one of many that will serve as Ambassadors when Pleiadians are introduced to humans following the Shift to Sheen.
© 2023 crystalwind.ca. All rights reserved. We track all IP addresses with sniffer technology. Using a Proxy/VPN will not hide your IP address.
Submitted to crystalwind.ca via email.
---
CrystalWind.ca is free to access and use.
Please support us with a small gift of $11.11 or $22.22 or $33.33.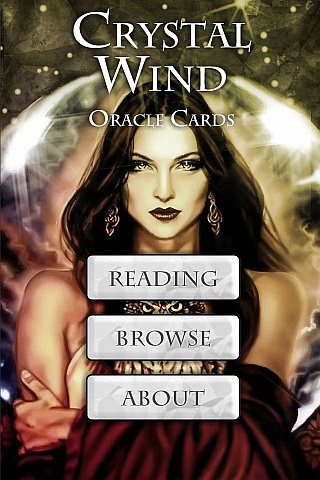 Cut Through The Illusions!
Available On

Spirit Animal Totem Of The Day!
Who is Online Now
We have 998 guests and no members online