Category: The Pleiadians Written by Aurora Ray Views: 1350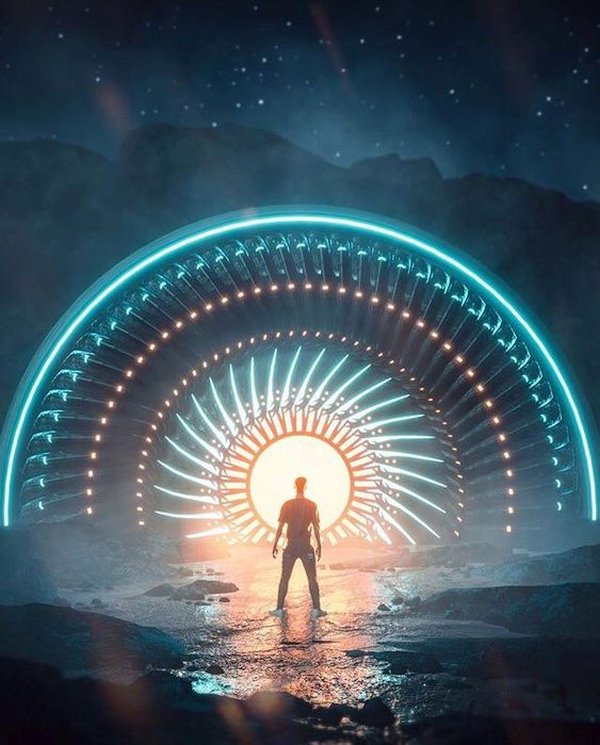 Once upon a time, there were beings who dreamed of amassing great power, who yearned to be worshiped and feared. You are fulfilling their fantasy by participating in this Earth reality right now. That which you call the shadow government or global elites, beings of great status and power on your planet, were once average folk in other realities who dreamed of being powerful. They wanted the experience of superiority, of god-like status over all others within their reality. And so, their will is now being met, their fantasy is being fulfilled, and it is the love that you had for these beings that allows that to be so. They are not forcing you to submit, as it appears from your physical perspective. From a spiritual perspective, you are magnifying their light by willingly diminishing your own. This is a gift you are giving them, and it is a gift that has been given to you in past lives by others as well.
One cannot experience oneself as powerful or superior unless her or she interacts with beings who are inferior by comparison. You diminish your power, your intelligence, your strength, your freedom, etc., so that someone else can feel superior compared to you. You are gifting them the experience of power, and when the time comes, they will gift you in return (if they haven't already). The experience of power and superiority is sought by many souls throughout the multiverse, and out of love and playfulness, we willingly grant each other this experience; we take turns in playing the superior role. Though this concept may be difficult for some of you to understand, we are merely sharing our objective point of view.
This may appear impossible to you. "I would never do such a thing," you may think, and yes, you as the current role or identity you are donning would not. However, you are everything in existence. The Creator is you, and you are The Creator. There is only One being in all of Creation, and it is the desire of The One to experience every concept that exists within its infinite imagination. For example, did you know there is a zombie apocalypse taking place on a parallel version of Earth right now as we speak? The Pleiadian Alliance has assisted many worlds that have undergone global pandemics. We are currently assisting eleven other worlds, including yours.
The point we are making is that every concept, every imaging that has crossed the human mind is in fact a tangible reality that is being played out somewhere within the infinite multiverse. Many of your fictional concepts are actually real-life events happening elsewhere within parallel versions of your own planet. The problem, our problem, is that negativity is overwhelming the universe and we do not wish to live in a negative-status universe any longer. Some of you may wonder why we simply do not leave the universe and migrate to a different one. We cannot do this for many reasons. First of all, we have sympathy for those that would be left behind, our loved ones. We simply couldn't take the trillions of souls within the universe with us. Not all souls would want to leave to begin with. Even if we informed each and every soul about a coming universal apocalypse, there are many "die-hard" residents that would be too stubborn to listen. Second of all, evacuating the universe is not so simple. There are malevolent guardians that prevent souls from leaving the universe. Some of your conspiracy circles refer to Earth as a "prison planet," a planet where souls are trapped inside the planetary matrix and are prevented from leaving. Well, in some regards, the entire universe can be considered one cosmic prison as well.
Propagating a doomsday scenario is not our intention. Trust us, humans, we Pleiadians are not pessimists. If a soul truly desired to evacuate from this universe, it could. There are many souls who come and go in and out of the universe. As people on your planet say – if there's a will, there's a way. This knowing is prevalent throughout the Pleiades as well. We share many common beliefs with you. The problem is that we shouldn't have to worry about leaving or evacuating. We should not have to live with the constant fear of war or apocalyptic end times, which is why it is important that we heal the universe, beginning especially with the nexus points.
We remind you that progress is being made. The probabilities are in our favor. During every birth/death cycle of the universe, after every big bang that occurs, the universe undergoes many different phases and cycles. Some of these cycles are dark or negative, others are light and positive. Each birth/death cycle comes with at least one dark age that lasts for billions of years. However, light ages or golden ages typically last much longer. Just as your Earth and humanity undergo many rises and falls, so too does the universe. The general themes of these cycles repeat over and over but the specifics are always different. However, you and the rest of the universe are at an unprecedented crossroads. The next path we are about to take will determine our fate.
On a subconscious level, our collective consciousness speaks with yours, and we are proud of the agreements you have made, for we need your cooperation. You have agreed to transmute yourselves, to ascend and return to harmonious balance among yourselves. The Crown of the Cosmos has chosen the path of light. And this excites us very much.
The Pleiadians through James Carwin
Artist: unknown
We are the ground crew of the Galactic Federation. We're advanced spiritual beings from other stars watching over the evolution in consciousness and assisting the global ascension of Earth and humanity.
Aurora Ray
Ambassador of the Galactic Federation | Lyran High Council Elder | Emissary of The Goddess

Source Here
---
CrystalWind.ca is free to access and use.
Please support us with a small gift of $11.11 or $22.22 or $33.33.
Thank you!

ॐ Namasté - Blessings!

"Life is an echo, what you send out comes back."
© 2008-2021 crystalwind.ca. All rights reserved.
Spirit Animal Totem Of The Day!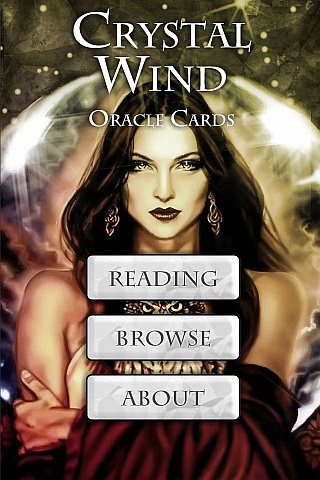 Cut Through The Illusions!
Who is Online Now
We have 1941 guests and no members online