Category: The Pleiadians Written by Michael Love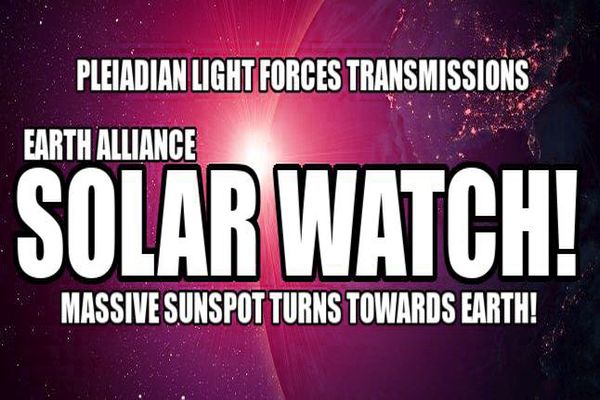 A Pleiadian light forces space weather broadcast to the starseeds of earth! *
Great one, inside chatter from earth alliance members from around the globe today indicates a high probability that a major solar event will occur in the coming earth days!
Massive and highly active sunspot ar2936 which has increased in size, is turning towards earth as we speak and, in a few days, planet earth will be directly exposed to the potential of this huge unstable solar region!
This monster sunspot is the one that toasted 40 Starlink satellites sending them falling back to earth two weeks ago! Ar2936 and is also the sunspot that erupted on the backside of the sun on the Feb 15th, sending an incredible galactic-size shockwave throughout the entire solar system! The solar blast on Feb 15 was not only the largest x-class measured in this solar cycle, but it was also the largest solar flare ever recorded, period!
Ar2936 fired an obscured m-5 class warning shot this morning at approx. 4:34 UTC and all eyes from the sky to the ground are focused on this monster solar region!
A direct light forces DataStream from this morning reports that delta forces in earth's solar system are monitoring this solar region closely and for once, all earth-based solar observatories and other groups are watching as well and have moved into a heightened mode of operation!
The earth alliance has issued a critical space weather and solar event watch for the next 14 earth days as this massive sunspot comes around to align with earth!
The primary questions presented to light leaders today about this situation are as follows: q: what are the implications for earth and humanity if a dangerous super flare hits the planet?
A: the correct answer is, it won't, and it can't!
What can hit the earth is an intelligently controlled level of cosmic light that would be just the right amount to enhance the DNA of earth! If the flare were large enough, it is likely that all human dormant dna strands would be re-activated near instant! Major damage to planet earth or humanity as a whole, from any source is not allowed to happen at this time, due to the planetary ascension process that is underway on earth! Very advanced beings in earth's solar system right this moment are in absolute control of the power of any solar or other major event that affects earth, so be assured there is absolutely no thing to fear!
Here is an earth alliance related fact for you: a similar situation happened back near the end of 2018 when a potentially earth-damaging super flare leaped off the sun towards earth and the shockwave was literally absorbed by massive light crafts docked around the sun! Every major solar observatory on earth filmed closeups of this event as well as the crafts and of course this information was withheld from the humans of earth!
Q: could this be the grand solar flash? A: yes, it absolutely could be! Q: will it be? A: you will know in less than one second, if a mega flare flashes off the sun towards earth!
Great one, the light leaders of earth are filled with such excitement at this time, and they have incredible hope for the future of humanity! Our very purpose for coming to earth is to assist humanity in their grand evolutionary process and when the great light comes, we shall be first-hand witnesses to this grand event!
Ancient civilizations of earth were able to see into earth's modern timeline and they speak of the time of the sixth sun, the return of spectacular central sunlight to earth, leading humanity and earth into the golden age! Ancient indigenous prophecies say a flash of white magnetic light will be ejected from the sun towards earth, in our modern time, transforming earth into a paradise and its beings into gods! The ancient Lemurians said this golden age would appear just after earth entered the astrological age of Aquarius! Earth moved back into the age of Aquarius on 12/21/2021 and the time of the sixth sun has come!
Furthermore, the ancient writings of the great white brotherhood say every 26,000 years, the sun moves to its deepest position in the photon belt and aligns with the galactic core! Directly in the center of the galactic core is a blinding, fifth-dimensional star or sun called the central sun! It is called the black sun, the second sun, or the invisible sun! When these two suns align, a powerful transference of energy occurs, and earth's sun begins having strong reactions to the exotic light waves emanating from this milky way core star! This 26,000-year cosmic cycle began again on 12/21/2012 and as of 2022022, the sun is reaching heightened levels of activity!
The pleiadians have said, "it is known that a strong x-class solar flare is the trigger event that turns off the 3d matrix for good and reactivates the dormant DNA strands of the beings of earth causing them to ascend to the new fifth-dimensional earth!
Dear one, it is indeed an exciting time to be alive on planet earth as we watch the heavens with wonder! Our hearts are filled with a knowing that something big is about to happen at any moment! When things are just right, we shall see a blinding light coming to earth that will transmute everything in this world to a much higher order!
Planetary ascension symptom reports have been in an elevated state for over 30 days straight now due to heightened solar activity and major DNA activations are occurring among the starseeds of planet earth!
Let us know what ascension symptoms you may be experiencing at this time!
Divine blessings and God-speed, Michael and the Pleiadians
Credit
BLOG ARTICLES by MICHAEL LOVE are licensed under a Creative Commons Attribution-NonCommercial-ShareAlike 4.0 International License. This article may be shared or reposted with credit to the author only.
Https://5dearthproject.com

Article Source Here
© 2022 crystalwind.ca. All rights reserved.
---
CrystalWind.ca is free to access and use.
Please support us with a small gift of $11.11 or $22.22 or $33.33.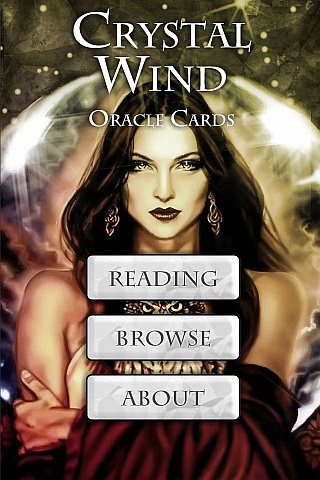 Cut Through The Illusions!
Available On

Spirit Animal Totem Of The Day!
Who is Online Now
We have 1077 guests and no members online