Help keep CrystalWind.ca resources free for everyone. To share the articles posted here daily we rely on readers like you. Please donate today.
Blessings!
Category: The Pleiadians Written by Vania Rodrigues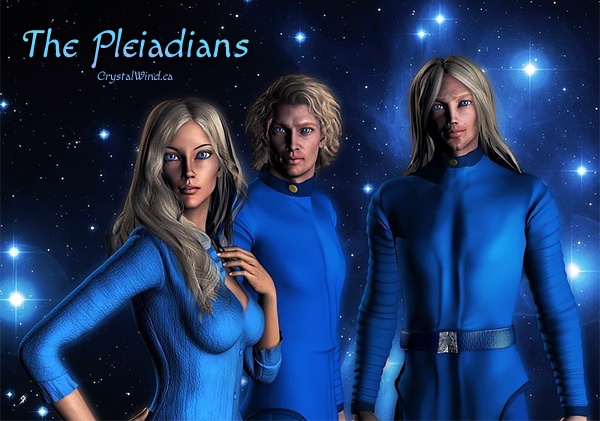 Dear brothers of planet Earth! I AM KALIGAL, Commander of the Pleiadian Ship!
It is with great joy that I come here today to pass on new guidelines. We are all celebrating, very, very happy for the victory of Light. What victory?
You have no idea of ​​victory, you just need to believe that ' The Light Has Already Won' . There is no way this planet can be dominated by shadows anymore, by those who arrived here one day and changed the entire route of what had been planned for you. Your planet is now practically at the apex of its orbit, which brings it closer and closer to Alcyon's Central Sun. So the intensity of the Light is immense and you are all perceiving this intensity, each in your own way.
Some feel a little airy, others feel strange pains, in various parts of the body that are not identified by their doctors, others feel heat, vibrations, each body is receiving this Light in its own way. But the Light will never bring evil to each of you. The transformation to the crystalline body is happening in everyone, even those who may not be able to evolve into the Fifth Dimension are also being affected. Even though they are not going to the Fifth Dimension now, they have already been immersed in this great energy of evolution, so they will not leave the planet the same as they were before. The evolution process has been implemented, so I can say that many will quickly evolve.
But this is another story. Right now there is still a negative mass trying to manipulate your planet, trying to manipulate weak minds, minds that only see what they want to see. But everything has an end and this mass is being dissolved, little by little, by the Light. Until the moment will come when there will be almost nothing negative on your planet. The minds that thus worshiped negativity will have already been taken away from here. So the moment is for celebration, the moment is for joy. Don't be surprised, don't let yourself be frightened by what happens outside.
These are the last sighs of a mass that does not accept to lose, that knows that it has already lost, but needs to leave its mark, needs to create turmoil, increase violence, try to co-opt more and more fearful minds. Do not play this game, this game is not for you, this game is only for those who do not want to see the truth, do not accept the truth, do not accept the new paths, want to remain attached to their own beliefs and decisions and so it will be. Do not think that this mass will dissolve overnight, it is powerful, but it is being destroyed and little by little, the great leaders will be changed, those who foster this great mass.
But everything will happen in its time, neither before nor after, at the exact time that the great leaders of the Light know what it will be. But I don't want to bring sadness here, I want to bring joy, because it is this feeling that is being lived in all the ships that are there around your planet, joy. The joy of seeing this planet illuminated, totally covered by Light, there is no longer a dark spot around the planet.
And more and more the Light arrives and suffocates the negative energies, until there will come a time when the Light will reach the center of the planet, and on this day the planet will ascend. Today we are close to the surface, very close, some even see us, we have appeared a lot. And the great moment of showing off is very close. We feel in our hearts and we want to bring to each one of you here today, all this joy that we are feeling: The joy of Vitória da Luz! The joy of duty accomplished, the joy of mission accomplished!
No, don't bother with this negative mass, it will be destroyed little by little. We need to go little by little, taking from the midst of these chaff those that could be wheat and that is what is being done now. In the end, only those who want to keep their hearts black will be left, and then it will be time for them all to be removed from the planet. But that still takes time, you are not tens, you are billions, so this withdrawal, this cleansing, is not that quick. And we are doing everything we can not to hurt them, not us, those who still have the power in our hands to hurt them, to show you that we can't do anything, because the weapons are still in their hands.
I can't say anything about that, as we act in accordance with superior orders. I will just repeat what has been said: Stay out of this mass and nothing will happen to you. Don't go into it, don't spread its energy, don't comment, don't share, don't do anything, ignore what's going on out there. What happens, is out there. So dress with your fortresses, with your protections and forget what is outside, keep away from this great mass. It is a powerful mass, we cannot take the merit away, capable of manipulating minds even with lies, with falsehoods and the vast majority still believe. But everyone will have their time to understand and see the truth, you can't do anything.
Just protect yourself, just stay out. Do not enter this mass, it will be destroyed little by little. And rest assured we are ready for anything, we are not watching TV or playing video games without paying attention to your planet. We monitor every step, every second, we know exactly what is happening at every point on the planet. Because your entire planet is being monitored, nothing goes unnoticed. We will be ready for any action, if the superiors ask us to do so. But I repeat again; I want to spend joy today, here. My party uniform is hanging, stored, beautiful, because I want to present myself very beautiful.
I want to show that I am a beautiful commander within our concept. I don't know if in your concept, you will find me beautiful, but it's not that superficial beauty that you use, it's the beautiful in the heart. I want everyone who sees me to immediately perceive the heart I have, the Love I emanate.
That is what I hope. And I hope, by the way, we all get hugs, because this is a greeting that we don't know and we certainly look forward to sharing this experience with you. And we hope that you will be able to embrace us, without fear, without disgust, without any separatist feelings. We are ready, we have spent a good amount of time in chambers with low vibration corresponding to the Third Dimension. So our bodies are used to it, we can spend some time on your planet, talking and hugging you. And who knows, celebrating, having a big party in some of your environments.
You like Flashing Lights, so we can promise you that we'll have a big party and that each ship will glow in a different color. Then the colors will come from the sky, it will be a big party, everyone will toast to Victory, they will toast to Light, they will toast to Love. This will truly be a memorable moment for the entire universe, we hope it will be so, not just us Pleiadians all around you. We all want a big hug, a feeling of affection. You don't need to emanate Love for us, but emanating respect and affection, we will already be satisfied. But we also know that this will not be easy, to happen on your planet.
You don't like the different very much, you are repulsed by everything that is different, so we are ready for any feeling. And I can guarantee that we won't be sad, because we learn to respect everyone's opinion, everyone's feelings. But those who actually want to hug us, we will open our arms and receive and donate this big hug. The hug that will be the beginning of a great alliance, of a great moment for you and for the
universe, where everyone will learn to respect the new ascended earthlings of the Fifth Dimension, this is going to be a great day.
And for some this day is very close and for the Whole, it still takes a while. But little by little, you will be transferred to the Fifth Dimension. The process still takes a long time, but not long enough for you to take root. Continue your walks, continue your evolution and little by little, you will have the merit of being in the Fifth Dimension. Little by little, you'll go there and you'll come back, you'll go there and you'll come back… And on the day you go, we'll be here on this side, in a flock, welcoming you in each of our Ships. If you want, we will be open to welcome each one of you, with lots of Love and with lots of Light.
I am Kaligal, Commander of the Pleiadian Ship! And everyone who responds to my command feels exactly what I said here. There is no difference from one to the other and we are together with you, helping each one to walk this journey of evolution, to rise, to find the Truth and the Light.
---
Translation by CrystalWind.ca.
Angels and Light Therapies
Vania Rodrigues
Source
© 2022 crystalwind.ca. All rights reserved. We track all IP addresses with sniffer technology. Using a Proxy/VPN will not hide your IP address.
CrystalWind.ca is free to use because of donations from people like you. Please help support us!
Blessings!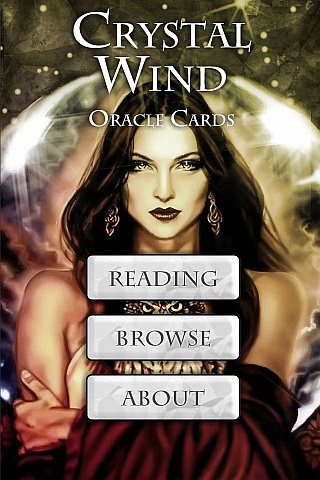 Cut Through The Illusions!
Available On

Spirit Animal Totem Of The Day!
Who is Online Now
We have 1230 guests and no members online