Category: The Pleiadians Written by Aurora Ray Views: 1318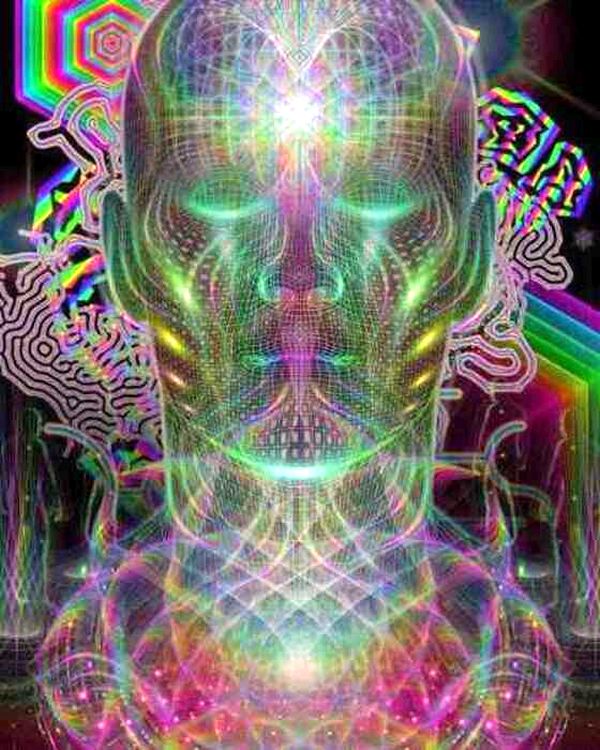 From our point of view, we are storytellers and are very pleased to have the opportunity to enter your reality, whether you are hearing our voices, reading our words, or are so finely tuned that you can listen to the silence of a summer's afternoon and hear our whisperings, echoes, our voices on the breeze. So, however you encounter us, it is our great pleasure to have your attention for a while.
We are Pleiadians, or this is how we address ourselves; however, from your point of view, we are as difficult to name as you are from our point of view. You may appear to know yourselves; you have names, addresses, and certain numbers that identify you. Perhaps shortly you will be chipped and pro-grammed: hologrammed, automated, and turned into robotized beings. You are headed in this direction. Do you know who you are?
We are a collective of energies, conscious and alive. We call home a small cluster of stars in the heavens known to you as the Pleiades. This cluster of stars has held a dear and important place in many cultures all over the globe, and some of you have traveled there or have wished to travel there or have remembered these stars in your dreams. Many native people have claimed a kinship to the Pleiades and to other star systems as well since we are certainly not the only players in this tale.
We are Pleiadians, and by some are reputed to be similar to you in form. By others we are reputed to be kin to reptiles, or blue in color, or shape-shifters, changing from one form to another. What is the answer? you may be asking. Well, we certainly find our home outside your world, and yet we are a part of your world. You are kin to us, and as kin, we would like to share our perspective with you. As we view your world, we have the ability to look at time as if it is an ongoing diary and to pick any point in time and pursue it. This is not such an easy task, you know. There are those who hunt points in time, whose sole ambition is to locate places in time and enter into them. They are, by profession or aspiration, time-jumpers, which is a concept that your world, late-twentieth- and early-twenty-first-century Earth, is learning to grasp.
There is an energy that is coming to your world now in massive waves, and in forms that are completely unrecognizable at this time, according to how your visual acuity is tuned. However, your other senses relay that you are living in the most absurd of times. Everything is topsy-turvy! You are in the collapse of your civilization, and this is why, as relatives—multidimensional beings related to you—we are here. Specifically, we want to share with you our perspective of what is occurring in your world. We think of ourselves as teachers and students, comrades and friends, and certainly as renegades. We like to define ourselves as systems busters and to seek out those in the Family of Light who are systems busters as well. We are all Family of Light, and all of you drawn to our words and energy know about Family of Light. You are one of us, and perhaps have heard our tales and wonder about their origin. We will tell you now about these tales, about what is happening to you.
As you live from day to day you wonder what is happening. Why is everything changing? Why is everybody going berserk? What does this mean? Why are deceit and lies the name of the game? Where is moral integrity? Where is responsibility? Where is reliability? Where is compassion? Where is friendship? Where is love? Where is marriage, partnership? Well, where are they? In a culture that is collapsing, in a culture that is turning itself upside down, these qualities are not there. You live in a time when you are pioneering new territory, when a massive shift in perception will occur, and when the wealth of an age is upon you. When you gather that wealth, you will discover that what you gather will be your ability to shift your perceptions. This is why we are here at this time.
In our aspiration to explore and wonder who we are and why our world is the way it is, we have discovered a way to reach into your world, the world that you call Earth. The world you live in is where a version of your attention is focused; however, there is so much more of you that you have not as yet met and explored. Our intention, in these most absurd of times, is to point out to you that these absurdities have a reason: You are about to shift from a very rigid, linear, restricted, and controlled way of living and expressing yourselves into an opening of perception, like a fan spreading open, to greater expression and function.
Our intention is to jiggle your consciousness. You are much more than you have ever been told. Even to those of you who have studied widely, considering yourselves adepts in the areas of mysticism, spirituality, shamanism, and the occult, we still say to keep your innocence, your humility, your respect, your reverence, and your purpose for living always available to expand. Without those attributes and with all you must now know, you will be blinded by your own light and closed off. This is, of course, the test that the absurdity of the times creates for all of humanity. Will you be able to shift your perceptions?
Look at the various areas of life where it appears that your freedoms are becoming very restricted. You cannot freely express yourself or voice your opinion, and you must follow like sheep, doing what you are told. Money means nothing anymore: Automobiles are thousands and thousands and thousands of dollars; everything is priced outrageously high, from education to communication. Your homes are threatened. Can you afford your homes? Where will you get your food? It costs so much money to have fun these days. Children no longer play with sticks and stones or mud because they are afraid of the earth.
You are told there are diseases everywhere, and so you have become terrified of your body, which has become rigid and closed down. Your relationships with friends, family, and loved ones are falling apart. The understanding of sexuality is at its darkest hour. The misuse of sexual energy, by way of perversion and occult power through sexual abuse, has become rampantly open now and is understood as a tool of the ruling classes whether they are popes, priests, or presidents. Perhaps pharaohs and patriarchs and a number of other "p's" can be included in that category as well. Your religions, educational systems, and leaders no longer make sense, and they are devoid of compassion. Their vision of humanity is cold; it is not a warm vision. The New World Order is certainly not a warm fuzzy.
The great waves of energy that move through your systems are changing each of you on a physiological level. You are being changed as a planet. This is why we, as Pleiadian kin, come to you now. As we sought to know more about ourselves, we found avenues to meet you. We began to understand that by meeting and working with you and placing a wedge of energy and attention into your world, we could understand ourselves. If there is anything we have learned in our journey through existence, it is the certainty that reality exists as a mirror. Some of you will say, "Ah, yes, we know that we have heard it before in many many terms: What you put out is what you get back. Thought creates. You create your own reality." At this point, this is a very deep and important concept to grasp, for it is truly one of the greatest continuing laws of existence.
We knew that if reality always mirrored itself and if your portal of Earth drew us, there must be something here. Over the last ten years, in your time, we have been learning about you, teaching you, coming into your world, and disseminating information that would assist you at a very crucial point in your development: where your civilization collapses. You may ask yourself, "Why, pray tell, is this happening?" And some of you may deny this and say, "Civilization is not collapsing.
Look, I have a bigger car, more money, perfumes and leather shoes, cashmere sweaters, trips all over the world—more than ever before." Oh, that is true. Some people are sitting in the lap of luxury at this time. How- ever, if you were to open your eyes and take a look around, you would see very few who live this way. The vast majority of people in your world have signed up for a struggle. By this, we mean that they believe what they are told. They attend school, listen to their parents, or to whatever authority is extending its truth and saying, "This is how it is." Although there are many reasons for such compliance, this is a characteristic of humanity or at least one that has occurred for a long period of time.
And yet, if no one has told you, dear humans, you are some of the most powerful forces tucked away in the universe's secret caches. We do not say this to get you all stirred up and certainly not to expand your egos; when you are powerful, you can destroy yourselves as easily as you can create universes. The reason we are here addressing the subject of the absurdity of your times and the fall of your civilization is that you are taking power and destroying yourselves, rather than creating universes. Many forms of life know about this power because the universe is vast, and the galaxy is abuzz with consciousness. Many of you know that you are connected to star systems that hold intelligent life and that on all the planets of your solar system intelligent life exists in some form or another.
Your solar system is not what it appears to be. The planets, like orbs of energy, exist within a particular relationship to one another, and they are planned in the same way you plan your automobiles. You do not randomly throw things together and then expect them to take you from one place to another. You have developed an understanding of certain principles and built an expanded science around the process—a science that appears to work because you believe in it. You have designed it because you are powerful creators; however, if you stick to that one science, you may miss another science and then another and another and another, for there is certainly more than one science. Reality is a mirror, and anything you decide to create can work if you believe in your power and have a few tricks up your sleeve! Our intention is to offer you a few tricks of the trade, a few lessons in living so that you can move through these most tumultuous times.
The Pleiadians through Barbara Marciniak
Artist: IG @samuelfarrand
We are the ground crew of the Galactic Federation. We're advanced spiritual beings from other stars watching over the evolution in consciousness and assisting the global ascension of Earth and humanity.
Aurora Ray
Ambassador of the Galactic Federation | Lyran High Council Elder | Emissary of The Goddess

Source Here
---
CrystalWind.ca is free to access and use.
Please support us with a small gift of $11.11 or $22.22 or $33.33.
Thank you!

ॐ Namasté - Blessings!

"Life is an echo, what you send out comes back."
© 2008-2021 crystalwind.ca. All rights reserved.
Spirit Animal Totem Of The Day!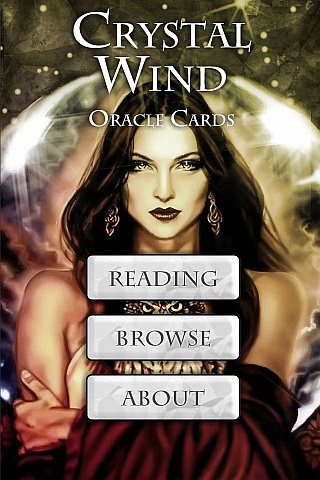 Cut Through The Illusions!
Who is Online Now
We have 1585 guests and no members online