Support crystalwind.ca with your donation and help spread spirituality and positivity.
Blessings!
Written by Aurora Ray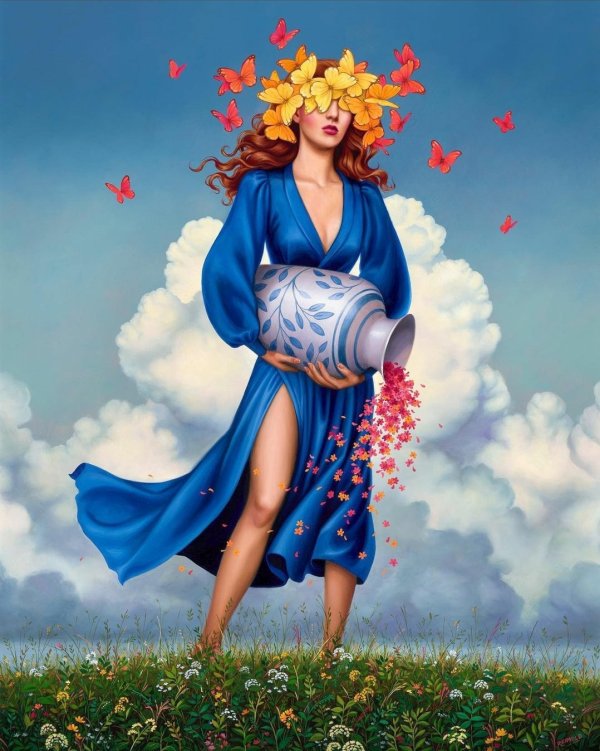 Your thymus gland is pivotal in sending the signal to your body to hold the pattern of rejuvenation. Your thymus gland shrinks the older you get; it shrivels up. It is like the gatekeeper at the base of your neck that regulates what comes from above and what comes from below. Your upper glands, the pituitary and pineal, as cranial temples are inactivated; they are basically dormant. Your thymus gland does not continuously remind your body of its idealized blueprint because it is not getting the messages to do so from the temples in your head. This is because your temples have been disconnected from the full strands of DNA. Your thymus gland will return to its own vitality when it receives the message that your body has done its preparation and that your consciousness is ready. If you think in terms of life expansion, some of you have barely begun your work. Others have had training that is going to implode you into the next shift; your work is a gift to the planet, a gift to civilization.
If you are beating up on yourself or feeding yourself negative ideas, then you need to examine your dual loyalties. To be here in this moment says to us that you have an interest, an excitement, and a loyalty to transcend the ideas that the human species has been fed. If you are fighting this—looking in the mirror and saying, "Oh, look how I look. Bad news"—then you have a duality, a doubt, a conflict. If you have such a conflict, then the more the energy builds, the more you will feel like a rubber band being pulled out and snapped back, over and over again. So, if you are feeling like a rubber band being snapped, then the corresponding avenue to look in would be the inconsistency of your beliefs as you are expressing them, silently or out loud.
Your hypothalamus regulates the temperature and water in your body. You are water, you understand—electrified water. The elements and balance of ocean water match the blood in your human body. Humans were made from the ocean. This is one of the greatest secrets of creation. The Pleiadian gods came and used the energy of the hydrogen and oxygen molecules. It is from this that you sprang. This is the basic key. The firmament was created, and from the firmament came life. This is one of the principles through which you were constructed. We want you to understand that there are many ways to construct humans. You have heard stories that you are made up of dust and clay. Some of these stories are not true; they are told to keep you away from the truth. It makes more sense to you that you are closer to the solid elements than those of water. Remember, we said that very often things are switched around so that you do not discover the truth of your identity.
Your hypothalamus can be thought of as the gatekeeper between your physical body and your outer chakras. Its time has not yet come. In your present stage of evolution, you cannot comprehend its function. Yes, it does regulate body temperature and the flow of water, and water is the essence of your life. We always encourage you to be around water, to be in water, and to use water because water enhances the function of your hypothalamus gland. It keeps it lukewarm for when it needs to get heated up. The time will come to further explore the hypothalamus.
There are ways through cranio-sacral adjustment to stimulate the hypothalamus. These will be discovered and shared when people have raised their consciousness to the degree that they are prepared for the great sunburst of energy that will come from this gland. Until that time, the information would be dangerous. People sometimes cannot moderate themselves, and they think they must drink the elixir of all experience without making the necessary preparations of consciousness.
You will never be the same once your hypothalamus secretions start. Have you ever ingested a psychedelic? How would you like to live, balancing that reality, twenty-four hours a day? It wouldn't work; it would be entirely too confusing. It is fine for what is called a trip. It is fine for a journey into learning—into the shamanic, mysterious, Living Library realms. However, it certainly is not something you want to have for breakfast every day. The rest of the nervous system is not in sync with that awareness. When you take what is called a trip, it is exactly that—like going to the country or to the shore for the weekend. You go, you experience it, and then you come back and contemplate it.
Your hypothalamus is going to move you to a new shoreline of your being, a new domain that will be chemically induced. This is what the endocrine system does. It introduces various chemicals into your body without you taking anything—without you ingesting any substances at all. The chemicals will simply begin to secrete themselves and influence the very way that you perceive and interpret reality.
Your restored hypothalamus will take you on a journey, and you will change everything so that you will be happy to dwell there. You will not want to dwell in the old place. It will be as if you move to a new land, or as if you move to a new planet without leaving Earth. It will be a splitting of your world. Earth and Earth's reality in the Living Library will change before your eyes because the chemicals that will be secreted from the hypothalamus will give you a new interpretation of reality.
This you are not prepared for yet, not anywhere near it. First, you must convince yourself that you are loved and that you are the source of your love. You must maintain a consistent feeling of this before you can begin the subtle changes in your endocrine system that will prepare you for the awakening of your hypothalamus. If all things take place collectively, when can the Family of Light look forward to the awakening of the hypothalamus? We suggest that this will happen in increments between 1999 and 2009, a ten-year period.
With all the fuss about a health-care system in your United States, we remind you that health is free. The true cost of health care is a few moments of your time to develop the right attitude about your body. You create your health or your dis-ease, and you don't need anyone to tell you whether you are healthy. First of all, when you are in touch with your body—when you take a shower or wash, you can feel and know your level of well-being—you know if you are in a state of health or not. You may choose to worry and distrust your body. If you worry about your health, then you will create something. Your body follows the images you instigate.
If you invest in worry about what you might catch, or how cancer might be growing, or whether you have AIDS, or diphtheria, or tuberculosis, or whatever you wish to worry about, the probabilities are that if you don't already have something, you will create it and go from there. If you know you are healthy, you are. It is quite simple.
The Pleiadians through the beautiful Barbara Marciniak
Artist: Vessel by Allison Reimold
We are the ground crew of the Galactic Federation. We're advanced spiritual beings from other stars watching over the evolution in consciousness and assisting the global ascension of Earth and humanity.
Aurora Ray
Ambassador of the Galactic Federation | Lyran High Council Elder | Emissary of The Goddess

Source Here
CrystalWind.ca is free to use because of donations from people like you. Please help support us!
Blessings!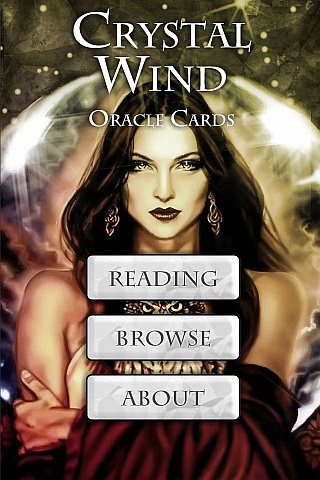 Cut Through The Illusions!
Available On

Spirit Animal Totem Of The Day!
Who is Online Now
We have 1209 guests and no members online