Support crystalwind.ca with your donation and help spread spirituality and positivity.
Blessings!
Written by Aurora Ray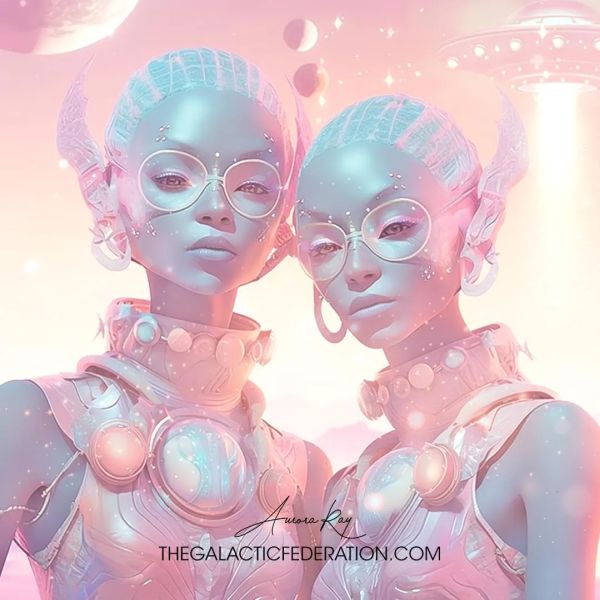 With 12 active strands of DNA, humans will gain access to the full powers of our higher chakras. These include telepathy, telekinesis, clairvoyance, clairaudience, and more! We will be able to utilize 100% of our brain capacity, which will lead to incredible advancements in all areas - technology, medicine, spirituality, and more!!
According to the Pleiadians, once human DNA has been upgraded to twelve helical strands, it will give us the opportunity for a far better understanding of who we really are as spiritual beings having a human experience.
With this DNA upgrade, our deep inner truth and soul essence will become clearer to us. We will gain profound insights into our true cosmic origins, soul mission, and purpose for being here.
Twelve-strand DNA represents a quantum leap in our spiritual evolution and awareness.
With our additional DNA activated, we will be able to access more of our soul memory and eternal nature. We will remember why we came here and gain a broader cosmic perspective on life.
The dormant DNA contains the spiritual genetics of our divine blueprint. As this new DNA comes online, we will begin to transcend our limited ego self and align more fully with our highest soul self. Fear, separation, and suffering will begin to dissolve, freeing us to live and create with greater love, joy, and harmony.
We will start to realize that we are not simply physical beings but rather magnificent spiritual beings inhabiting physical forms. This realization of our true eternal nature will empower us to live with greater purpose, freedom, wisdom, and compassion.
Activating additional DNA allows us to open the inner portals of perception and commune more freely with higher planes of existence. We will awaken to our innate psychic abilities and begin seeing through the illusions of this reality. We will reconnect to our divine wholeness and recognize our oneness with all of life!
As we grow to understand our true soul essence, we will fulfill our potential to become powerful, conscious co-creators here to shape a new world filled with peace, beauty, and abundance for all. The twelve-strand DNA upgrade allows us to reclaim our birthright as divine humans and build a luminous bridge to a higher dimensional Earth.
The Pleiadians are greatly accelerating the evolution of human consciousness and capabilities through their upgrading of our DNA. By transforming our DNA from 2 strands to 12, they are activating dormant sections and triggering a rapid expansion of our mental, intuitive, and spiritual abilities. This quantum leap in our evolution is their greatest gift.
With 12 active strands of DNA, humans will gain access to the full powers of our higher chakras. These include telepathy, telekinesis, clairvoyance, clairaudience, and more. We will be able to utilize 100% of our brain capacity instead of the limited percentage we currently use. This will lead to incredible advancements in all areas - technology, medicine, spirituality, and more.
The Pleiadians are enabling us to become galactic humans. We will gain wisdom and perspectives far beyond most beings. This accelerated evolution will allow us to participate in the advanced cultures and enlightened civilizations of the cosmos.
By upgrading human DNA, the Pleiadians are fast-tracking our development into higher consciousness. We are becoming beings of light, able to live from our hearts and access immense inner power. This is part of their divine plan to assist humanity through its awakening.
We are rapidly moving into a new stage of existence. With the Pleiadian DNA activations, we are evolving beyond anything we have known. It is an honor to be guided to our full potential by these loving and wise beings of light. The Pleiadians are true friends of humanity, dedicated to our spiritual growth and ascension. Their gifts will allow us to live as the divine humans we were always meant to be.
Bringing New Technologies to Upgrade Us:
The Pleiadians have access to advanced technologies that can assist humanity in evolving to our higher potential. Some of the key technologies they are introducing include:
Zero Point Energy Devices: The Pleiadians are bringing zero-point energy technologies that tap into the universal energy field to produce unlimited clean energy. These devices will eliminate our reliance on polluting fossil fuels and provide abundant energy to empower humanity.
Advanced Healing Technologies: Pleiadian healing technologies use light, sound, frequencies, and other modalities to restore balance and activate our innate healing abilities. These can rapidly heal injuries and diseases and even regenerate organs and limbs.
Anti-Gravity Vehicles: The Pleiadians have anti-gravity spacecraft that can defy gravity and travel easily into space and underwater. This technology utilizes the properties of magnetism and resonance to nullify the effects of gravity. They want to share this to bring humanity into an age of space travel.
Quantum Communication Devices: Communication devices are being introduced that use the principles of quantum entanglement to enable instantaneous communication over any distance. This extends human communication abilities.
Holographic and Hyperspace Technologies: The Pleiadians are bringing holographic projection and hyperspace technologies to help us communicate with greater ease. Holographic devices can project 3D images for visual communication, learning, and entertainment. Hyperspace technology folds space to allow rapid movement through vast distances.
Consciousness Expanding Technologies: There are also Pleiadian technologies specifically designed to expand human consciousness, activate forgotten abilities, and tap into our dormant potentials. These tools help us evolve to higher states of awareness.
The Pleiadians have come to uplift humanity and prepare us for an amazing future. Their advanced technologies will help create abundance and enable us to unlock the profound powers lying dormant within every person.
We are on the cusp of a new golden age for humanity!
We love you dearly.
We are here with you.
We are your family of light.
We are the Galactic Federation.
A'HO
Aurora Ray
Ambassador of the Galactic Federation
---
---
Channel and Art by Aurora Ray
Copyright 2023 Aurora Ray. All rights reserved.
We are the ground crew of the Galactic Federation. We're advanced spiritual beings from other stars watching over the evolution in consciousness and assisting the global ascension of Earth and humanity.
Aurora Ray
Ambassador of the Galactic Federation | Lyran High Council Elder | Emissary of The Goddess

Source Here
© 2023 crystalwind.ca. All rights reserved. We track all IP addresses. Using a VPN will now also get tracked to original source IP.
CrystalWind.ca is free to use because of donations from people like you. Please help support us!
Blessings!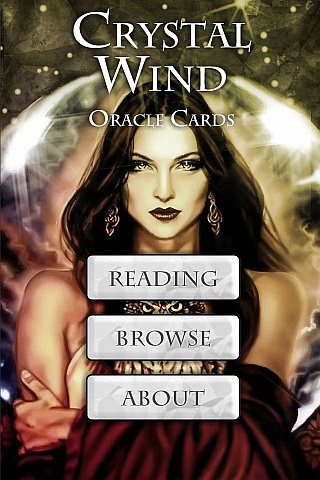 Cut Through The Illusions!
Available On

Spirit Animal Totem Of The Day!
Who is Online Now
We have 773 guests and no members online