Category: Angel Whisperings Views: 2067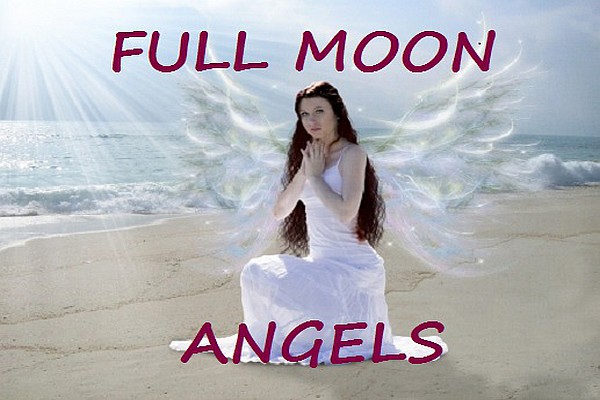 Dear Friends,
I don't know about you, but more than ever before in my life I have the impression that time is truly flying by in this powerful year 2018. It might be the flow of life that has increased with the work of so many beautiful souls on earth who have joined the conscious awakening process of humanity into the Golden Age of Aquarius, or the arrow of this Full Moon in Sagittarius dragging us to the other side of the magical rainbow, in any way – here we are again at another important moon event. As always the angelic realms have send their support to guide us through angelic number sequences, relevant for many in the human collective these days.
Here are the Angelic Numbers most vivid right now:
Angel Number 777:
The number seven in this universe is representing the energy field of the spiritual warrior, the mystics and the truth seeker. It is also a number of the spirit guide power that is centered in the sacred heart within each of us. As it is tripled in impact, it is reminding us of the fact that we are all together in a collective human awakening process. When we detect the things that make us unique, that define our personal path and spiritually evolvement, than we will also unveil what the personal power is, that we have been given. The highly spiritual number 777 is reminding us to align all our actions with the guidance of our higher self, to direct our gaze towards the spiritual awakening and enlightenment that this magical time is providing, and to keep trusting the wisdom we gained to fulfill our life purpose. The Angelic Realms are happily congratulating us to our commitment and past achievements, abundant divine blessings are on the way!!!
One has to beckon the spiritual warrior inside oneself whenever it is deemed necessary for the task at hand. Courage is the fuel. Healing is the direction. Forgiveness is the balm. Love is the atmosphere Divine.
Donna Goddard

Fight your battles through prayer, and win your battles through faith.
Luffina Lourduraj

One thing: you have to walk, and create the way by your walking; you will not find a ready-made path. It is not so cheap, to reach to the ultimate realization of truth. You will have to create the path by walking yourself; the path is not ready-made, lying there and waiting for you. It is just like the sky: the birds fly, but they don't leave any footprints. You cannot follow them; there are no footprints left behind.
Osho
Angel Number 0909:
This number combination talks to us of energetic, emotional and mental renewal, and the blessings of new beginnings!!! It is a number that enforces the development of our divine motherly heart. The burning force of unconditional love, within the gazing heart of Mother Mary. Our chance to turn our own heart into the sacred home of the divine Threefold Flame!! A completion is achieved, a circle has closed, and our consciousness is from now on altered in awareness.
Love is the Divine Mother's arms; when those arms are spread, every Soul falls Into them.
Hazrat Inayat Khan

Threefold Flame Prayer:
Divine Light
into your hands I commend my spirit.
Mighty I AM Presence my Holy Christ Self,
power of the blue-lightening angels,
lead me to the Temple of Illumination of God and Goddess Meru.

Escort me, instruct me,
guide and protect me.
I pray to the inner fire of illumination,
to inflame my devotion for service to the divine plan,
and for all life on earth.
Angel Number 1011:
The number is an invitation to pay even closer attention to the messages of our intuition; to the information of our sensory self and the vibrations we experience from others. An encouragement to allow life to come along and sweep us off our feet, into the manifestation of our wildest dreams and hopes for the Golden Age. They are a promise that new beginnings, inspired creations, flowing creativity, quick personal development, spiritual awakening and maybe even enlightenment can be achieved now! Seeing this number combination on a regular base, reminds us of the eternity and infinity of our soul, the oneness of the web of life and wholeness of every single being within the brotherhood of beings on planet earth!
Since the earliest period of our life was preverbal, everything depended on emotional interaction. Without someone to reflect our emotions, we had no way of knowing who we were.
John Bradshaw

There are many things we don't understand, and many ways to unlock the brain and maximize function. Don't ever let anybody tell you it can't be done.
Sally Fryer Dietz

Question what you think is enlightenment.
Jon Bernie
Dear Ones, it looks like in the angelic realms it is all about the heart while the energy field of this magical Full Moon in Sagittarius is riding the wave for us. Lets collectively tune into our deepest hopes and dreams for a oneness world and a Golden Age of Aquarius on planet earth, and united aim for the stars tonight!
Love and Full Moon Blessings!
Edith
My education of mindfulness – of awareness and spiritual guidance includes:
Breathing Techniques and voice training, variations of Meditation, Mental training by K. Tepperwein, intense training in Hawaiian Huna shamanism, intense training in Native American shamanism, training in Tantric life approach including sensitivity training for rituals of the physical body, Family Constellation work by B. Hellinger, the Creation of Healing Space, Holding Space for Ceremonial work, the Ascended Masters Teachings and the Ayahuasca spirit.
I am a highly intuitive channel for divine guidance and path, with a trained healing voice.
Edith Boyer-Telmer
Source
CrystalWind.ca is free to access and use.
Please donate a small gift of $11.11 or $22.22 or $33.33.
Thank you!
ॐ Namasté - Blessings!

© 2008-2020 crystalwind.ca. All rights reserved.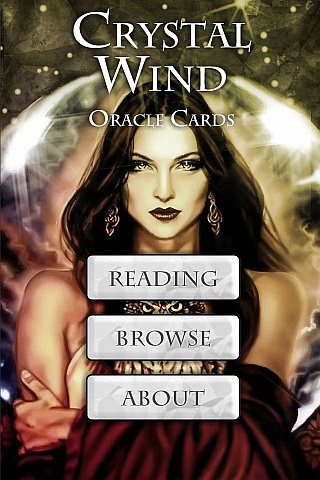 Cut Through The Illusions!
Who is Online Now
We have 1358 guests and no members online