Support crystalwind.ca with your donation and help spread spirituality and positivity.
Blessings!
Category: Celtic Zodiac Written by CrystalWind.ca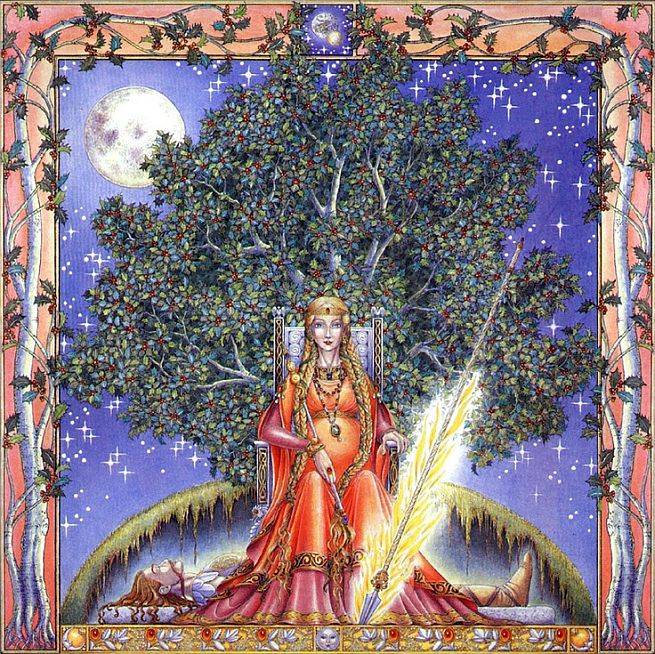 The Fire Festival Of Lammas
Celtic Symbol : The Unicorn And The Flaming Spear
Zodiac Degrees : 15º00` Cancer - 11º59` Leo
Ruling Planet : Earth - Abred; Sabbat : Lughnasa, Celtic festival of the Sun God Lugh, Lammas; Color : Red; Element : Fire
Ancient Gods Associated With Earth : Greek - Gaia, Ceres, Persephone; Celtic - Danu, Lugh, Tannus, Thor
Symbolism : The Sword of Truth, Unconditional love, sacrifice, reincarnation, noble, high ideals, academic, confident, leader
Gemstone : Ruby, Bloodstone, Red Carnelian; Powers : Protection, Anti-Lightning, Luck, Dream Magick
Flower : Meadowsweet; Birds : Cardinal, Starling
Folk Names : Aquifolius, Bat's Wings, Christ's Thorn, Holy Tree, Holm Chaste, Hulm, Hulver Bush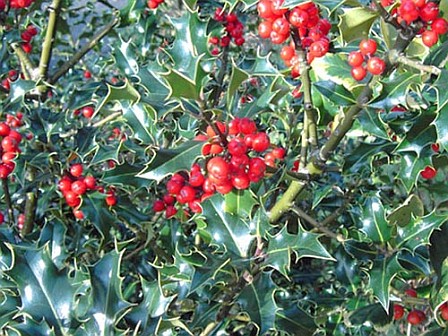 In Celtic mythology the holly, or kern-oak, is the evergreen twin of the oak tree. In the Druidic lunar calendar the sacred oak ruled the waxing (light) part of the year and the evergreen holly ruled the waning (dark) part.
People born under this sign, unlike the oak characters, are less inclined to take risks of any kind until they have carefully checked the odds for and against. They have a strong blend of personal qualities that denote great integrity of character. This relates to a highly practical down to earth quality of character, with the ability to solve difficult problems through simple logic. People born during the first two weeks of the sign are associated with the new moon and are more inclined to become involved in other peoples dreams and ambitions by providing both financial and emotional support. While this reveals an unselfish and sympathetic nature, the negative aspect is a blind optimism which can be personally damaging. Full moon people, born in the last two weeks, are more committed to their own dreams and ambitions. They will become the founding members of societies or great business corporations, though holly tree people generally have a great sense of history and tradition. The negative aspects of the full moon character is their hypersensitivity to personal criticism which may force them to retreat periodically from the world.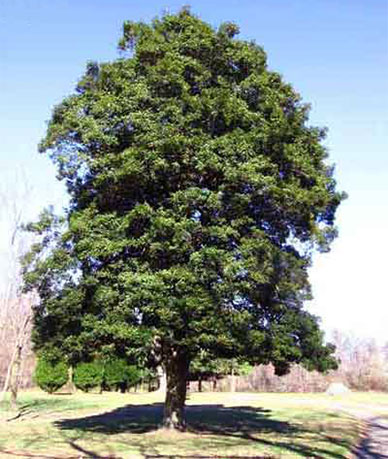 Associated with Earth, the flaming spear and the mother goddess Danu. This is the tree sign of honor and regalness. People under the Holly Tree hold to their values, backed by a strong will. They are trustworthy and loyal. In short they have a great sense of character. Unfortunately this regalness can manifests as through pretentious or patronizing behavior. History past holds sway over this sign, and their homes are often filled with historical collections.
When Celtic Chieftains chose a successor, he was crowned with a Holly wreath. The ever-green Holly was thought to repel enemies, and warriors carried Holy wood cudgels. Holly people are practical, capable and steadfast in adversity, cautious, logical and efficient. They have good business sense but prefer to assist rather than lead. In relationships they are supportive, protective and possessive.Physical Goal - To learn that challenges may be overcome with unity and concerted effort, provided the cause is just. Mental Goal - To train and learn daily. Spiritual Goal - To cultivate dynamic and instinctive intuition in order to respond to fast-moving situations...to accept the reality of "here and now."
The Ruling Deity - The Smith God Govannon rules this sign
The Druid Animal - The Unicorn symbolizes purity and strength - Hollies must be less perfectionistic or they may suffer loss of confidence and direction.
Death of the God of the Waxing year (Oak King) - Birth of the God of the Waning year (Holly King)
Use Holly berries with your favorite spell for female fertility and sexuality:
Red Holly Berries symbolize the life-giving blood of the Mother Goddess. Gather three berries (or a multiple of three) and carry them in your hand to a body of water.
As you say your incantation, drop the berries into the water. Visualize a circle of light surrounding you as you go through your spell.
After midnight, on a Friday, without making a sound, gather nine Holly leaves. Wrap these up in a white cloth using nine knots to tie the ends together. Place this beneath your pillow and your dreams will come true.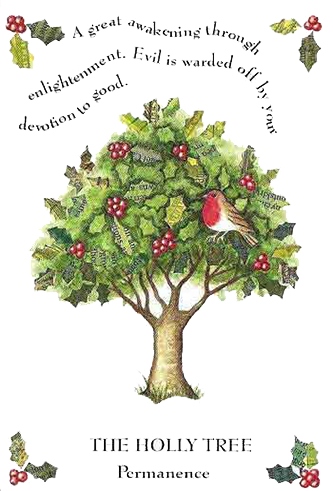 If you were born at this time:
Among the Celtic tree astrology signs the Holly is one of regal status. Noble, and high-minded, those born during the Holly era easily take on positions of leadership and power. If you are a Holly sign you take on challenges easily, and you overcome obstacles with rare skill and tact. When you encounter setbacks, you simply redouble your efforts and remain ever vigilant to obtain your end goals. Very seldom are you defeated. This is why many people look up to you and follow you as their leader. You are competitive and ambitious even in the most casual settings. You can appear to be arrogant but in actuality you're just very confident in your abilities. Truth be known, you are quite generous, kind and affectionate (once people get to know you). Highly intelligent, you skate through academics where others may struggle. Because many things come to you so easily, you may have a tendency to rest on your laurels. In other words, if not kept active, you may slip into an unhealthy and lazy lifestyle. Holly signs may look to Ash and Elder signs for balance and partnership.

8th consonant of the Ogham alphabet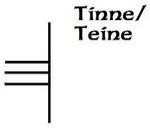 T stands for Tinne, or Teine, the Holly tree. This evergreen plant is connected to immortality, unity, courage, and the stability of hearth and home. Pronounced chihnn-uh by the Celts, the wood of the Holly was often used in the construction of weapons, and is known as a plant of warriors and protectors.
In the pre-Christian British Isles, the Holly was often associated with protection -- planting a hedge around your home would keep malevolent spirits out, thanks in no small part to the sharp spikes on the leaves. In Celtic myth, the concept of the Holly King and the Oak King symbolizes the changing of the seasons, and the transition of the earth from the growing time to the dying season.
When Christianity moved into the Celtic lands, the new religion associated the Holly plant with the story of Jesus. The poky spikes on the leaves represent the crown of thorns worn by Jesus on the cross, and the bright red berries symbolize his blood.
Tinne Correspondences
Mundane Aspects : Hang a sprig of Holly in your home to protect your family in your absence. Soak the leaves in spring water under a full moon, and then use the water as a blessing for people or items you wish to protect. There is strength to be found in standing together, and ultimately protection comes from honor and trust.
Magical Aspects : Develop the ability to respond quickly and wisely to your intuition. Learn to overcome and adapt to new situations, and to respond immediately to changes in your spiritual environment. Trust your instinct, but don't let your heart rule over your head.
The illustration at the top of this article is by artist, Margaret Walty. From the book, Celtic Lunar Zodiac (1998, ISBN 9781567185102) written by Helena Paterson and illustrated throughout by Margaret Walty.
© 2011 - 2023 CrystalWind.ca. All rights reserved.
CrystalWind.ca is free to use because of donations from people like you. Please help support us!
Blessings!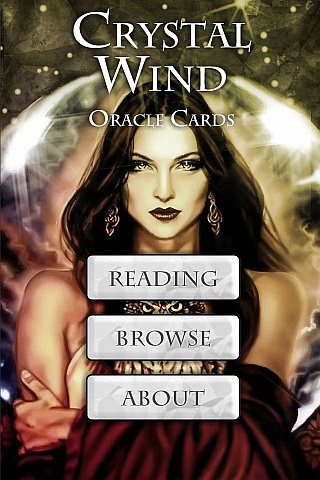 Cut Through The Illusions!
Available On

Spirit Animal Totem Of The Day!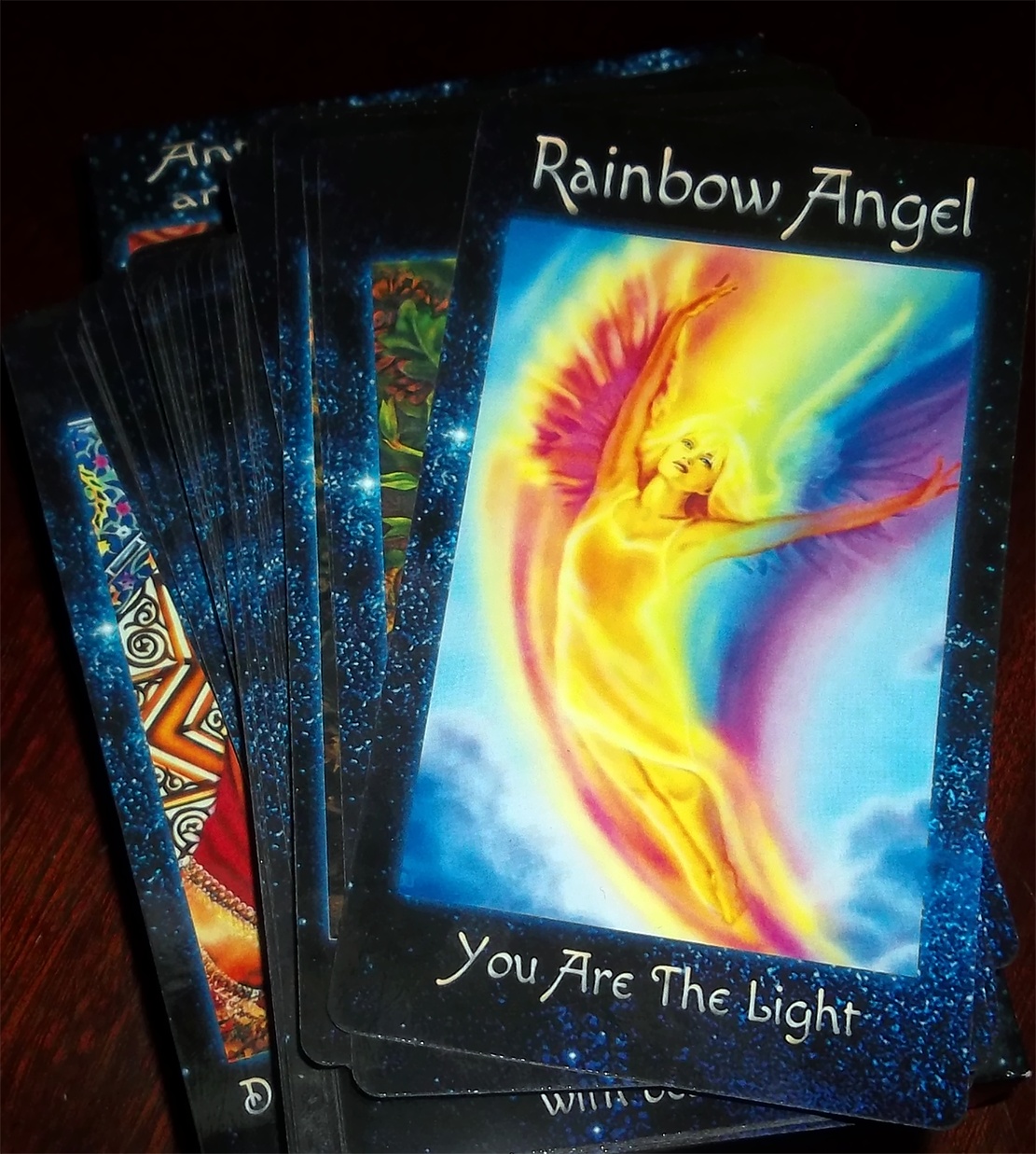 The Crystal Wind Oracle
Myth & Magic Card Deck!
Details Here!
NEW Expanded
Printed & Boxed!
Now with 58 cards!
Who is Online Now
We have 1029 guests and no members online