Category: Celtic Zodiac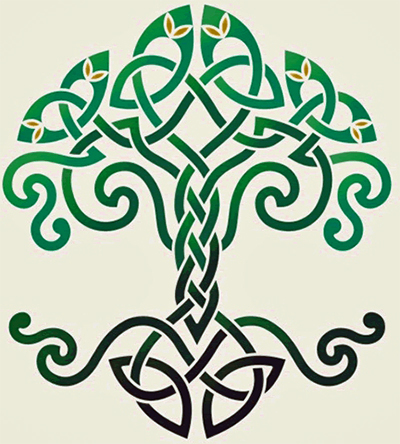 Celtic Astrology was created by the Druids sometime around 1000 BC. The Druid religion was based on 3 basic strands of belief: the first was to remember their ancestors and the past; the second was to have an understanding of nature so that they could work with it, not against it; and the third was to explore the connection of everyday reality with that of the spiritual realm.
In Celtic astrology, the zodiac is based on the trees that the Druids held sacred. It was believed that the trees themselves expressed personal characteristics that could then be associated with particular months of the year. This was done by connecting the tree to a lunar month through the use of the consonants in the Celtic alphabet. 13 of the consonants form the calendar of seasonal magic, and the 5 vowels represent complementary seasonal stations.
Unlike the Greco-Roman zodiac, the Celtic calendar has 13 astrological signs based on lunar months. Each month contains 28 days, except the last one (Ruis/Elder) which only has 24. However, the Celtic zodiac isn't confined solely to the lunar cycle. The Druids split their years into 2 halves: the dark half and the light half to represent the recurring cycle of birth, life, death, and rebirth. As a result the Druids developed a zodiac rooted in both the lunar and solar cycles of life.
The 13 tree months each correspond to;
a tree
a letter of the Ogham alphabet
a guardian animal
a Celtic god
It is especially interesting to compare the Celtic moon cycles with the traditional zodiac sun cycle.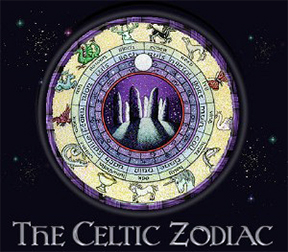 Celtic traditions were oral legends and history passed down through the generations, and because there is no written record of the intimate beliefs of the Celts, there is no way to positively determine whether or not they practiced astrology fervently.
What is known, however, is that the Celtic priests - druids - divided the calendar into thirteen months based on the lunar cycle. That lunar cycle was frequently associated with different species of trees sacred to the Celts because their concept of the universe was an image of a gigantic tree with its roots bound in the earth and its branches stretching to the heavens.
Tree spirits, called dryads, were said to have distinct personalities and to inhabit each species of tree, and each lunar month became associated with a specific type of tree and therefore with different personality traits. Today, that connection to trees is believed to be the basis of Celtic astrology.
The Druids religion drew primarily upon both natural and supernatural energies. Spirits who lived in ancient trees held these energies and the tree themselves were considered living. The Druids believed that humans descended from the trees and each tree type held mysterious and magical traits. These traits were encoded in the alphabet called Ogham (also referred to as the Celtic Tree Alphabet). It was this alphabet that Robert Graves, an English poet, novelist and scholar, used as a basis for Celtic Astrology.
There are two variations of Celtic Astrology. One that chooses 13 months and gives you a reading based upon your date of birth falli8ng in one of those months. The other version is far more granular and can been seen below.
Celtic astrology is much more divided than the Western zodiac, breaking down into 31 sections, each represented by a type of tree. There are 21 different trees represented in Celtic astrology, with some being used twice.
The dates and corresponding trees are as follows:
January 01 - January 11: Fir Tree

January 12 - January 24: Elm Tree

January 25 - February 03: Cypress Tree

February 04 - February 08: Poplar Tree

February 09 - February 18: Cedar Tree

February 19 - February 28: Pine Tree

March 01 - March 10: Weeping Willow Tree

March 11 - March 20: Lime Tree

March 21: Oak Tree

March 22 - March 31: Hazelnut Tree

April 01 - April 10: Rowan Tree

April 11 - April 20: Maple Tree

April 21 - April 30: Walnut Tree

May 01 - May 14: Poplar Tree

May 15 - May 24: Chestnut Tree

May 25 - June 03: Ash Tree

June 04 - June 13: Hornbeam Tree

June 14 - June 23: Fig Tree

June 24: Birch Tree

June 25 - July 04: Apple Tree

July 05 - July 14: Fir Tree

July 15 - July 25: Elm Tree

July 26 - August 04: Cypress Tree

August 05 - August 13: Poplar Tree

August 14 - August 23: Cedar Tree

August 24 - September 02: Pine Tree

September 03 - September 12: Weeping Willow Tree

September 13 - September 22: Lime Tree

September 23: Olive Tree

September 23 - October 03: Hazelnut Tree

October 04 - October 13: Rowan Tree

October 14 - October 23: Maple Tree

October 24 - November 11: Walnut Tree

November 12 - November 21: Chestnut Tree

November 22 - December 01: Ash Tree

December 02 - December 11: Hornbeam Tree

December 12 - December 21: Fig Tree

December 22: Beech Tree

December 23 - December 31: Apple Tree
Each tree is believed to have basic characteristics, which is said to be found in people based on their birth date.
The Apple is the tree of love. People born under this sign are attractive, flirtatious, sensitive, love to love and be loved, faithful and yet carefree.
The Ash is the tree of ambition. People born under this sign are lively, intelligent, talented, ambitious and trustworthy, but dislike being criticised.
The Beech Tree is the tree of creativity. People born under this sign are economical, materialistic, reasonable and good leaders.
The Birch is the tree of inspiration. People born under this sign are friendly, modest, elegant and full of imagination.
The Cedar is the tree of confidence. People born under this sign are outgoing, self-confident, determined and sometimes impatient.
The Chestnut is the tree of honesty. People born under this sign are bubbly and diplomatic, but may lack self-confidence and feel misunderstood.
The Cypress is the tree of faithfulness. People born under this sign are passionate, faithful and optimistic, but sometimes quick tempered.
The Elm is the tree of the noble-minded. People born under this sign are cheerful, honest, generous and have a good sense of humor.
The Fig is the tree of sensibility. People born under this sign are independent, social and practical, but may be a bit lazy.
The Fir is the tree of the mysterious. People born under this sign are sophisticated and ambitious and reliable, yet moody.
The Hazelnut is the tree of the extraordinary. People born under this sign are understanding, popular, honest and at times, moody.
The Hornbeam is the tree of good taste. People born under this sign have good taste, are disciplined and reasonable, but is often unsure of their decisions.
The Lime is the tree of doubt. People born under this sign are talented, loyal, and dislike fighting and stress.
The Maple is the tree of independence. People born under this sign are imaginative, reserved, ambitious and like to impress people.
The Oak is the tree of the brave. People born under this sign are courageous, independent, sensible and strong.
The Olive is the tree of wisdom. People born under this sign are kind, balanced, tolerant, cheerful and calm.
The Pine is the tree of the particular. People born under this sign are robust, active and good companions, but often give up easily.
The Poplar is the tree of uncertainty. People born under this sign are choosy, philosophic, artistic, but may be lonely and lacking in self-confidence.
The Rowan is the tree of sensitivity. People born under this sign are charming, gifted, artistic and passionate, but are often emotional.
The Walnut is the tree of passion. People born under this sign are noble, ambitious, admired and passionate, but often inflexible.
The Weeping Willow is the tree of melancholy. People born under this sign are attractive, empathetic, tasteful, dreamers, but may suffer heartache in love.
Celtic astrology is just another means to understanding others and ourselves. Many believe that our birth dates often dictate, at least in part, who we are and having an understanding of the traits associated with a particular date helps us learn better how to deal with our moods and those of others.
---
Crystal Wind™

See us on

and

Follow us on

---
CrystalWind.ca is free to access and use.
Please support us with a small gift of $11.11 or $22.22 or $33.33.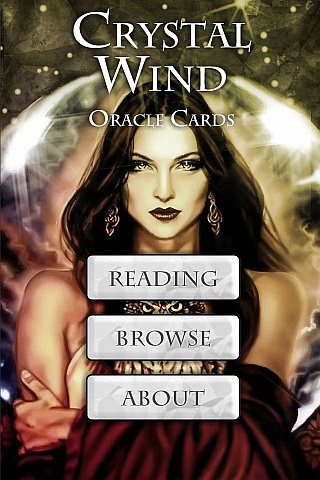 Cut Through The Illusions!
Available On

Spirit Animal Totem Of The Day!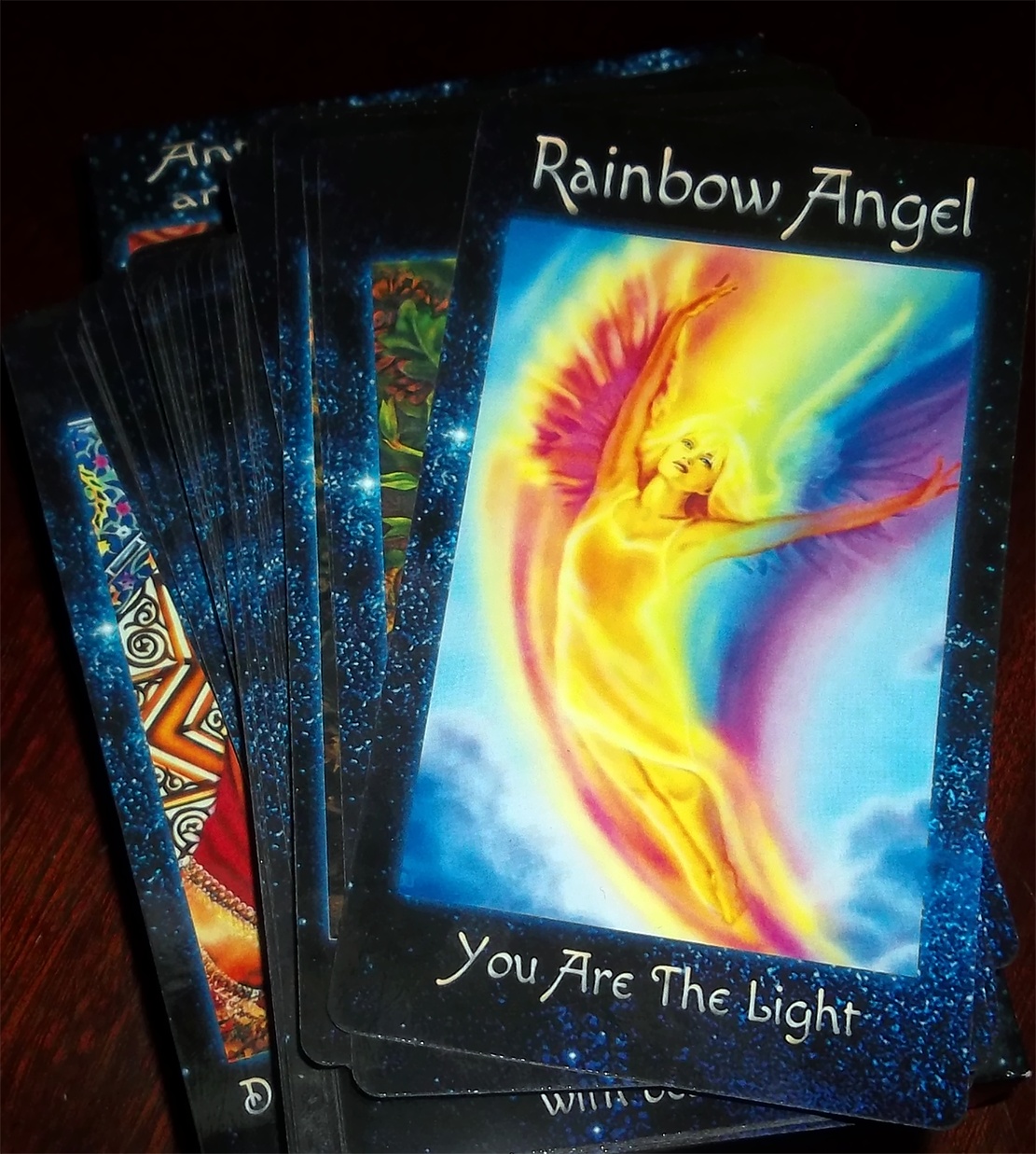 The Crystal Wind Oracle
Myth & Magic Card Deck!
Details Here!
NEW Expanded
Printed & Boxed!
Now with 58 cards!
Who is Online Now
We have 1213 guests and no members online