Support crystalwind.ca with your donation and help spread spirituality and positivity.
Blessings!
Written by CrystalWind.ca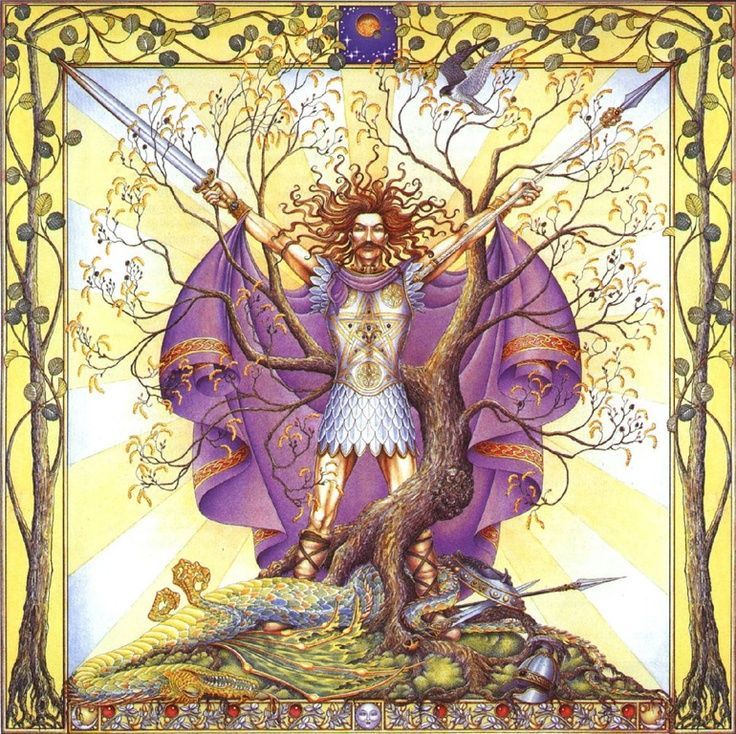 The Vernal Equinox (Alban Eilir)
Celtic Symbol : Pentacle Or The Hawk
Zodiac Degrees : 26°00` Pisces - 23°59` Aries
Ruling Planet : Mars - Maurth; Element : Fire and Water; Color : Purple
Ancient Gods Associated With Mars : Greek - Ares, Apollo; Celtic - Bran, Arthur, Airem, Tuetates, Odin
Symbolism : Release, Shield and Foundation, Determination, Discrimination and Inner Confidence, Royalty, Trailblazer - Born pathfinder, explorer, risk-taker, doesn't suffer fools
Gemstone : Amethyst, Lapis Lazuli (understanding the mind)
Birds : Hawk, Seagulls, Raven
Folk Names : Owler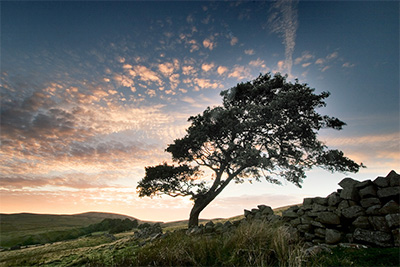 The Alder Tree is associated with Bran, a mighty giant and warrior-king of ancient Britain who fought in the Battle of the Trees.. In the ancient Welsh myth, The Battle of the Trees, the alder tree fought in the front line, a testimony to the courage of the Alder-archetype. The alder branch of Bran in The Battle of the Trees was also a token of resurrection, symbolized by its buds set in a spiral. The Battle of the Trees ended in a victory for the Ash-king over the Alder-King and though Bran becomes displaced, his defeat represents the evolving spiritual nature of the Celts; for the Ash-king wielded his power from the magical art of his Druids which prescribes to the mystical aspect of evolution.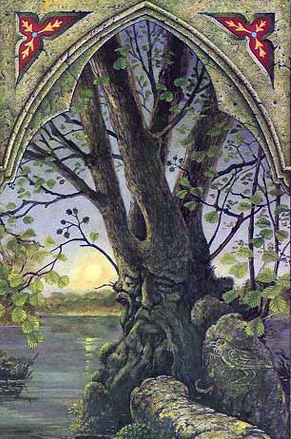 Alder tree characters are powerful individuals who are prepared to make their own way in the world. The path ahead is still full of pitfalls however, and the virtue of courage is attributed to this sign. Alder tree people make staunch allies, but prefer to fight their own battles and set the pace for others to follow. Their destination is always uncertain and a restless spirit prevails.
New moon people, born during the first two weeks of this sign are perhaps the most restless and indecisive alder tree characters. While their personal courage and sincerity may never be in doubt, they would do well to slow down every so often and reconsider the consequences of their actions. Full moon people who are born during the last two weeks are the most persuasive alder tree characters. They exude a more confident approach to life generally, but can lack the apparent vibrant energy associated with the new moon people. They can, however, become extremely successful people by being strategically placed in the right position to take full advantage of crisis situations.
Associated with Mars, the pentacle and King Arthur. Alder Tree people are the warriors and adventurers, the heroes from myth. They are very physical and like a challenge. They take the lead with their competitive drive, but sometimes their actions are foolishly dangerous. Alder people may get impatient when action is low. They make great and loyal friends, but ego and need for praise can hide a deep sensitivity.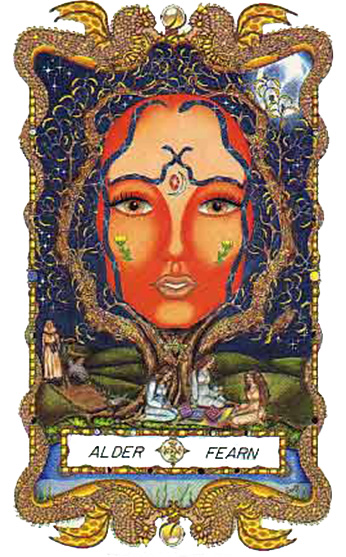 Alder resists rot in water and was used to make bridges, boats, clogs and milk jugs. It was a crime to fell an alder, as the angry tree spirit would burn down houses. Alder people are courageous, energetic, impetuous and determined to make their own way in the world. Self-reliant and adventurous, they love taking risks and are tenacious workers. Affectionate and charming, they inspire great loyalty in others.
Physical Goal - To be aware of the unique quality in self and in others. To keep eyes open in order to see the unusual and to acknowledge what is seen in another, if at all possible.
Mental Goal - To utilize something that was previously overlooked. Oracular skills are not easy to acknowledge and the mind is sometimes unwilling to deal with the intuitive part.
Spiritual Goal - To offer spiritual aid and protection in a dipsute...to let inutition be the guide.
The Ruling Deity - The God of the spirit world, Bran the Blessed, rules this sign.
The Druid Animal - The Fox symbolizes skill in diplomacy - Alders must learn the art of diplomacy or they waste energy in fruitless disputes.
Alder is a charm against malevolent fairies. Water sprites are said to protect alder trees, so be cautious of cutting one down.
I move forward with ease and grace.
I honor the energy of alder, for the protection of my inner oracle.
I will listen to the voice of the Goddess Within.
So mote it be.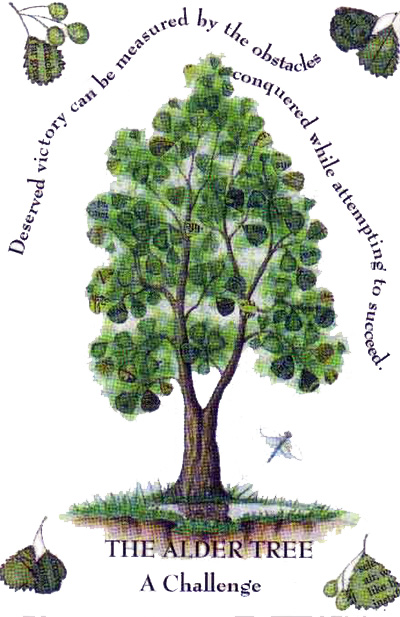 If you were born at this time:
If you are an Alder sign within the Celtic tree astrology system, you are a natural-born pathfinder. You're a mover and a shaker, and will blaze a trail with fiery passion often gaining loyal followers to your cause. You are charming, gregarious and mingle easily with a broad mix of personalities. In other words, Alder signs get along with everybody and everybody loves to hang around with you. This might be because Alder's are easily confident and have a strong self-faith. This self-assurances is infectious and other people recognize this quality in you instantly. Alder Celtic tree astrology signs are very focused and dislike waste. Consequently, they can see through superficialities and will not tolerate fluff. Alder people place high value on their time, and feel that wasting time is insufferable. They are motivated by action and results. Alder's pair well with Hawthorns, Oaks or even Birch signs.

4th consonant of the Ogham alphabet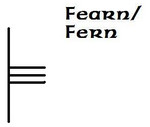 F is for Fearn or Fern, which is associated with the Alder tree. The Alder is representative of the evolving spirit. Connected with the month of March and the spring equinox, Alder is the symbol of Bran in Celtic mythology. In The Mabinogion, Bran laid himself across a river as a bridge so that others might cross - likewise, the Alder bridges that magical space between earth and the heavens. It is also associated with oracular powers - Bran's head was an oracle in legend.
Alders are often found in swampy, boggy areas, and conveniently, their wood doesn't rot when it gets wet. In fact, if left to soak in water, it becomes hardened. This came in handy when early Britons were building strongholds in bogs. The city of Venice, Italy, was originally built upon piles of Alder wood. Once it's dry, though, Alder tends to be less than durable.
Fearn Correspondences
Mundane Aspects : Keep in mind that you are an individual... but so is everyone else. When you look at someone, see the unusual which makes them themselves -- and allow them to see that uniqueness in you. Be a mediator, a bridge, between people who may be having a disagreement.
Magical Aspects : Follow your instinct. Others will turn to you for advice and counsel during spiritual disagreements, and it's your job to be the mediator and voice of reason.
---
The illustration at the top of this article is by artist, Margaret Walty. From the book, Celtic Lunar Zodiac (1998, ISBN 9781567185102) written by Helena Paterson and illustrated throughout by Margaret Walty.
---
Credits: www.crystalwind.ca
© 2010-2023 crystalwind.ca. All rights reserved.
CrystalWind.ca is free to use because of donations from people like you. Please help support us!
Blessings!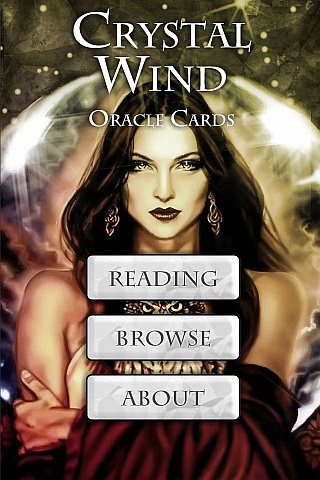 Cut Through The Illusions!
Available On

Spirit Animal Totem Of The Day!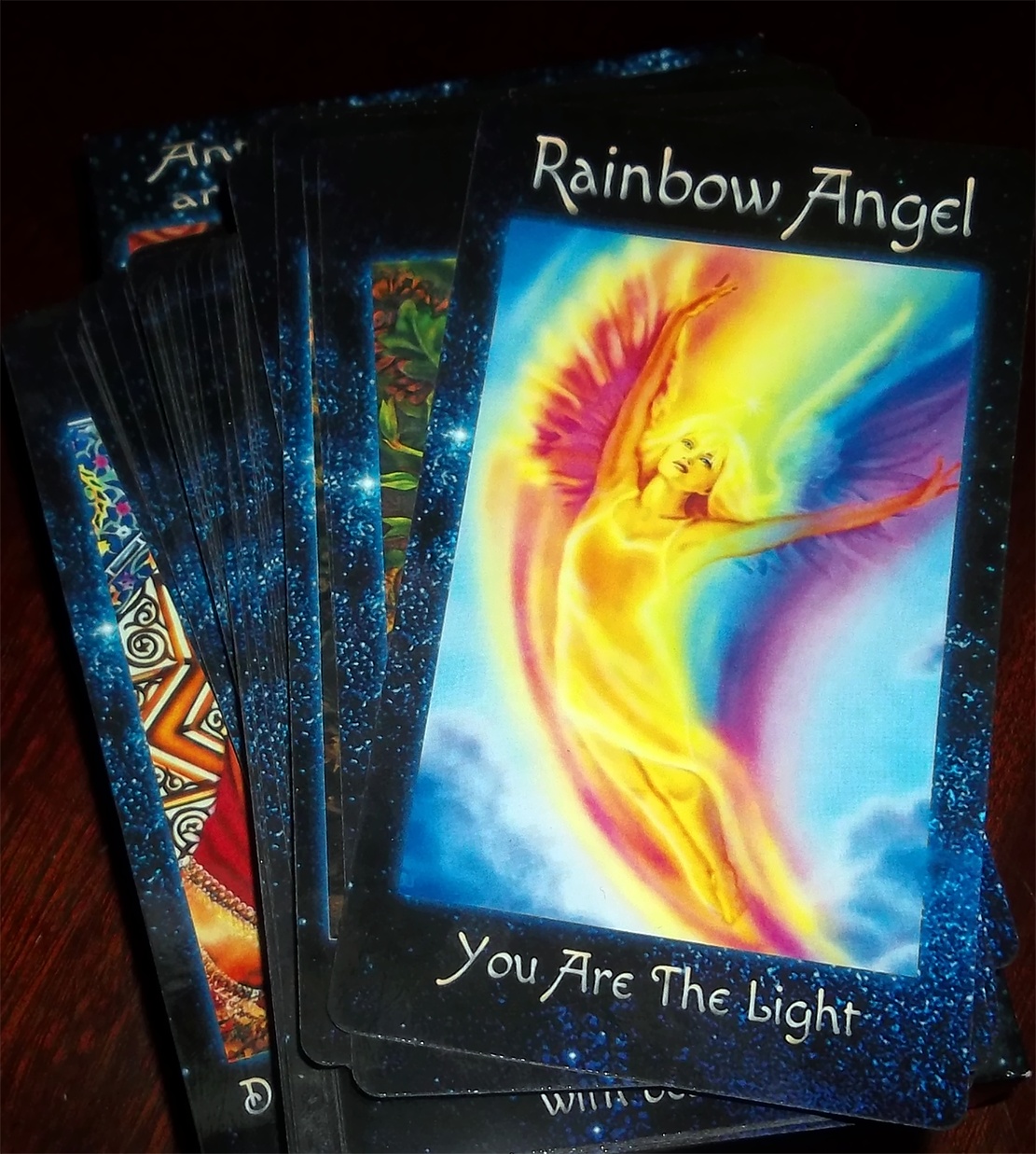 The Crystal Wind Oracle
Myth & Magic Card Deck!
Details Here!
NEW Expanded
Printed & Boxed!
Now with 58 cards!
Who is Online Now
We have 706 guests and no members online