Category: The Ascended Masters Written by Laura Lee Lizak Views: 1442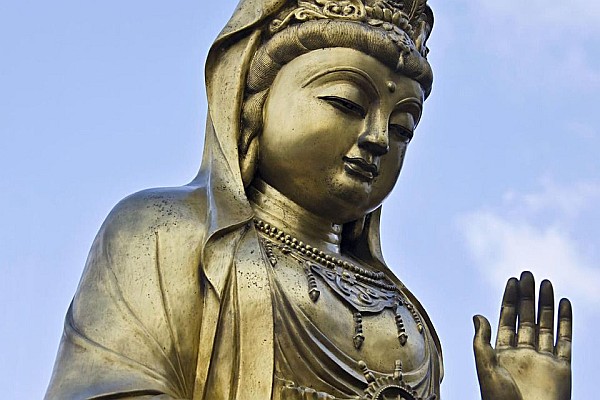 "What if all of this was just a power struggle?
What if we each had power, and allowed that to continuously occur in our reality? What if we each powered up the Earth, and everyone is transforming, everyone is enlightening, every body is accelerating, power structures are accelerating, and everyone came to be powerful together, all of the time? What if we all transformed continuously, everyone was transforming each other, and God conscious support was transforming every being on this Earth? What if everyone created transformation all of the time? We if we never had hardship, and never had hardship connections with each other? What if you forgave everything and everyone all of time, and never had hardship for yourself? Are you ready for all of that? Are you ready to connect Source into every experience on this planet? Are you ready to transform connection into every experience? What does it feel like? Are you creating a lot of power here?
---
You can maintain these support structures continuously.
You are creating this kind of support, in every experience continuously now. There are new systems accelerating here in this reality. You are planning these events. Your body is creating this transformation. Your body is systematically integrating this energy system into this Earth, at this time. You are channeling Source thru to all being's bodies. That is the transformation that is occurring right now. We are all planetizing our transformational consciousness. We are all supporting each other in this transformation. We are all pleasing each other in consciousness. It is all part of experiential consciousness support that is occurring in all experiences right now. You are transforming planetary experience, in every experience you are a part of. Let it all fall into place for everyone. Let it all be powerful together. Let it all planetize new experiences for all being's bodies. Amma.
There are transformations that are easily happening now.
You are God consciousness; you are connecting Source to all beings right now. You are planetizing your portals. You are planetizing your consciousness structures. Your families of consciousness are shifting everything here. We please each other in these powers, and enlighten continuously. All beings are supporting these energy systems now.
Please be powerful with yourself. Let your heart be easy with all of this.
It is going to be very easy for people to join forces now, to create transformation for all beings together. Let that be what is serving your body's experience. Let it be simple that everyone is transforming in connection to Source. Let the power structures easily assemble to create this transformation in all experiences. Be that portal power. Align in these portals of consciousness. Give that to yourself. Celebrate the transformations that are possible right now. Let is all support consciousness accelerating here. Let it be so simple that you are not in hardship in any form. Let your heart simplify all of this experience. Let it simplify everything for your body. Be that power. Be that support. Be that energy system that consciously accelerates support systems for all beings. Let is all be easy for you to create. Let is all be powerful. Let yourself be transformed in the process, and celebrate transformation to continuously accelerate for all beings. Let it fall into place like nothing is hardship at all.
Beingness is supporting everyone's bodies.
Let your hearts be simple with this. Let your management of this Source accelerate the transformation that is happening in everyone's bodies. Be that powerful, let it simplify, and give to yourself the power that enlightens all beings. Support that shift. Give it to yourself all of the time. Let it finish itself. Let your heart be transformed continuously. And let everyone connect Source into their power structures. Amma. Give it out, send to everyone, and let it all be easy, in every experience, to transform the Earth. Give God consciousness to your support systems, and celebrate the transformation that is occurring in everyone's experience. You are managing your Source into new possibilities for the Earth. Align the portals. Lift the consciousness. Give support to each other. Enlighten continuously. Thank you."
Credit
Image by Laura Lee Lizak
Laura Lee Lizak is an internationally known channel/transmitter for QuanYin and Creation. Laura had been used as QuanYin's grounding instrument since 1992. QuanYin transmits energetically using Laura's entire body; emanating whatever new accelerated energies and energy bodies are needing to ground into us and our reality at this time. QuanYin transmits in full embodiment of personality, voice, mudra, movement, frequency emanation, and creative expression, and is often seen in Laura's body during transmissions. Many say "this is far more powerful than channeling." QuanYin has ignited thousands upon thousands through Laura. Laura was personally trained as a channel by Seth, of Seth Speaks.
Source Here
CrystalWind.ca is free to access and use.
Please support us with a small gift of $11.11 or $22.22 or $33.33.
Thank you!
ॐ Namasté - Blessings!

© 2008-2021 crystalwind.ca. All rights reserved.
X
Right Click
No right click