Category: Forecasts and Horoscopes Written by Michelle Karen Views: 1988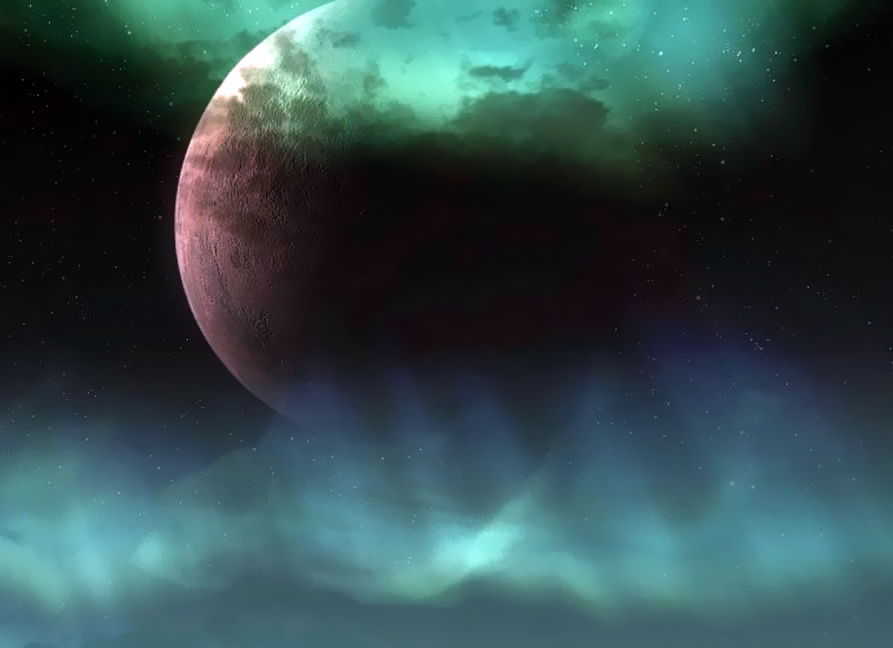 JUNE 2020
RUNE OF THE MONTH: Tyr "the balance of all things". This month being particularly intense, we need to remain even calmer and steadier than normal. Despite the possibility of things around us spinning out of control, we should not lose our focus nor forget that we are at all times the creators of our reality. Knowing who we are and where we are going, is what will keep us out of danger. In the eye of the storm, diligence, integrity and trusting our intuition enable us to remain strong and grounded while serving the greater good.
* * * * * * * * * * *
On top of 2 eclipses, 6 of the 10 planets are retrograde. June will be challenging, forcing us to go deeper within ourselves and examine our choices in literally every area of our lives.
Jupiter remains retrograde this whole month until September 13. Its shadow period extends until December 6th, 2020. The degrees traveled in June (26º45'-24º08' Capricorn) are associated with the following images: "Pilgrims climbing the steep steps leading to a mountain shrine", "A nature spirit dancing in the iridescent mist of a waterfall" and "A store filled with precious oriental rugs". The next 3 ½ months are a time to count our blessings, appreciate all those little things we took for granted, and reaffirm our faith in ourselves and in the world in general. We could delve deeper in our philosophy of life, discover our true talents and become more aware of the laws governing the universe. An important time also to redefine our relationship to abundance and how we can create more prosperity for ourselves and others.
Saturn remains retrograde this whole month until September 29th. Its shadow period lasts until January 4, 2021. The degrees covered in June (1º36'–0º07' Aquarius) are symbolized by: "An unexpected thunderstorm" and "An old adobe mission in California". We are likely to have to face the consequences of past choices and actions. A time to reap what we have sown. Restrictions and limitations are testing our faith, and confronting us to our fears, sense of solitude and lack of control over external circumstances. We need to remain positive, brave and calm. Disciplining our minds so that we may act in a responsible and constructive manner, will enable us to emerge out of these four months more focused, stronger and wiser.
Pluto remains retrograde this whole month until October 3rd. Its shadow period lasts until January 26, 2021. The degree traveled in June (24º41'-24º06' Capricorn) is represented in the Sabian Symbols by: "A store filled with precious oriental rugs". We could feel particularly repressed by external authorities that seem intensely dark and manipulative. During the next 4 months, it is essential that we clear out of our lives any destructive tendency or toxic person, ground ourselves in our power and tap deeply in our inner gifts and talents. Rooting ourselves in our personal mastery will enable us to weather this storm with wisdom and elegance.
Lunar Eclipse on Friday June 5 (15º34' Sagittarius) at 12:12 PM PDT. This degree is represented by: "Sea gulls fly around a ship in expectation of food". Eclipses always mark turning points, affecting years to come. This one is not easy at all. A strange form of psychological warfare could become openly apparent, straining relationships and causing much tension, even anger and possible violence. Finances could become very confusing and seem to dissolve into thin air. Those who do not truly understand the spiritual laws of abundance, are likely to fall prey to feelings of fear and scarcity. Those who do, will be tested in their mastery. Information is sudden and contradictory, based on emotions rather than real facts. It may feel like the wind is blowing in different directions every day. Strange revelations could emerge that make us see the world in a completely unexpected light. Communications are impulsive and erratic, causing unforeseen breaks. As rules imposed by authorities seem to be closing down on us, more than ever is it important that we do not get trapped in pessimism, but remain as mentally stable as possible, free in our hearts and focused on creative solutions.
Mercury turns retrograde on June 18 until July 11 in Cancer. Its shadow period remains until July 26. The degree the retrogradation begins (14º45' Cancer) is symbolized by: "In a sumptuous dining hall, guests relax after partaking of a huge banquet". During the next 2 weeks, our attention will turn towards our family and all the activities that create a sense of comfort, safety and security. We could also remember an artistic project we had left on a shelf. Cooking could be attractive. Interacting with children and an older parent figure could also return to the forefront. Novels, movies, creative writing, drawing, crafts are great channels for our overstimulated imagination. We are likely to think from our hearts, more subjectively than in a purely logical way.
Solar Eclipse on Saturday June 20 (0º21' Cancer) at 11:41 PM. This degree is symbolized by: "On a ship, the sailors lower an old flag and raise a new one". A new beginning will start taking place. Within still much confusion, deceit, illusions and lies, a different order will emerge, in many respects, a new normal. Despite the restrictions and external rules, creative ideas, dynamic projects concocted with like-spirited friends will help us tap into our inner talents to find freedom. Even amidst isolation, solidarity will prevail, bringing healing of the mind. Our immense capacity to adapt will give birth to new ideas, as well as innovative ways of communicating and being creative through which we shall bring warmth, comfort and empowerment to each other.
Neptune turns retrograde on June 23 until November 28. Its shadow period remains until March 19, 2021. The degree traveled in June (20º57-20º56' Pisces) is represented by: "Under the watchful and kind eye of a Chinese servant, a girl fondles a little white lamb". A new wave of strange illness could sweep through humanity. Conflicting news, fake information, constructed photos, manipulated facts could further confuse our minds and weave around us a situation more illusionary than real. More than ever should we find solace in a spiritual discipline, art and the practice of inner peace. Fear is dissolved by love. During the next 5 months, we shall be greatly tested in our ability to remain peaceful, compassionate and centered in our hearts.
Venus turns direct on June 25th (5º20' Gemini). Its shadow period lasts until July 30th. This degree is symbolized by: "Workmen drilling for oil". Our relationships have been reassessed. We got rid of toxic people in our lives. We can now focus on establishing connections with others that are nurturing and fulfilling. A newfound professional activity which makes good use of our inner gifts and talents, should greatly improve our finances.
Mars enters Aries on Saturday June 27th, until January 6, 2021. During the next six months, Aries natives are favored. All of us, regardless of our birth sign, should feel much more dynamic, motivated to move forward with great courage and stamina, as well as excited to create new pathways. We lead with positive energy, confidence and enthusiasm. Innovations are likely to abound. An excellent period to engage in athletic activities and/or start an adventure requiring much physical energy, that takes us off the beaten path.
* * * * * * * * * * *
The Moon will be Void of Course (V/O –forming no major aspect with any planet before entering the following sign-):
On Tuesday 6/2 between 3:40 AM and 9:06 AM: when the Moon enters Scorpio.
On Thursday 6/4 between 4:36 AM and 10:17 AM: when the Moon enters Sagittarius.
From Friday 6/5 at 9:10 PM till Saturday 6/6 at 12:44 PM: when the Moon enters Capricorn.
On Monday 6/8 between 11:06 AM and 5:54 PM: when the Moon enters Aquarius.
From Wednesday 6/10 at 7:35 AM till Thursday 6/11 at 2:32 AM: when the Moon enters Pisces.
On Saturday 6/13 between 5:45 AM an 2:03 PM: when the Moon enters Aries.
From Monday 6/15 at 5:49 PM till Tuesday 6/16 at 2:35 AM: when the Moon enters Taurus.
On Thursday 6/18 between 5:02 AM and 2:00 PM: when the Moon enters Gemini.
On Saturday 6/20 between 2:48 PM and 11:02 PM: when the Moon enters Cancer.
On Tuesday 6/23 between 12:20 AM and 5:33 AM: when the Moon enters Leo.
From Tuesday 6/23 at 10:34 PM till Thursday 6/25 at 10:05 AM (36 hours!): when the Moon enters Virgo.
On Saturday 6/27 between 1:02 PM and 1:16 PM: when the Moon enters Libra.
On Monday 6/29 between 6:02 AM and 3:48 PM: when the Moon enters Scorpio.
Mark these periods in red in your calendar and avoid scheduling anything of importance during these times as they would amount to… NO thing!
* * * * * * * * * * *
Scheduling our activities using the zodiacal position of the Moon:
Moon in Scorpio until Thursday 6/4 at 10:16 AM + between Monday 6/29 at 3:48 PM and Wednesday 7/1 at 6:20 PM: Perfect for scientific research, esoteric studies, self-transformation, shamanism, dealing with the mysteries of life, death, and sexuality, as well as insurances and issues involving personal power.
Moon in Sagittarius between Thursday 6/4 at 10:17 AM and Saturday 6/6 at 12:43 PM: Perfect for traveling, religious and/or philosophical activities or matters related to higher education and the law. Excellent for lecturing, learning, perfecting a foreign language, exploring other cultures… Perfect also for athletic training and tending to large animals (horses….).
Moon in Capricorn between Saturday 6/6 at 12:44 PM and Monday 6/8 at 5:53 PM: Good for furthering our ambitions, asking for a promotion, enlisting the support of people in positions of authority, making a good impression, re-structuring our business and redefining our long-term goals…
Moon in Aquarius between Monday 6/8 at 5:54 PM and Thursday 6/11 at 2:31 AM: Perfect for philanthropic activities, charitable organizations, meeting with friends, making new acquaintances. Good also for inventions, far out, progressive ideas, inter-dimensional and time travel, anything related to UFOs, computers and technology in general….
Moon in Pisces between Thursday 6/11 at 2:32 AM and Saturday 6/13 at 2:02 PM: Great for meditating, sitting by the ocean, anything related to the sacred, dancing, painting, swimming, dreaming, music, photography, film, sleeping, channeling, connecting with the mystical, the magic and the oneness of all that is…
Moon in Aries between Saturday 6/13 at 2:03 PM and Tuesday 6/16 at 2:34 AM: Perfect for intense physical activities, anything requiring forceful, direct action and self-assertion. Good also for leadership, spontaneity, good will, being a way shower, initiating new projects or bringing our car to the mechanic….
Moon in Taurus between Tuesday 6/16 at 2:35 AM and Thursday 6/18 at 1:59 PM: Perfect for any financial matter: paying our bills/debts, asking for the money that is owed to us, investing in real estate, buying and selling. Perfect also for a stroll in the park, going to the countryside, connecting with our Mother the Earth… Good also for gardening, pottery, sculpting, as well as bodywork…
Moon in Gemini between Thursday 6/18 at 2:00 PM and Saturday 6/20 at 11:01 PM: Excellent for multi-tasking, curiosity, any form of communication, exchanging information, sending e-mails, calling friends and acquaintances. Great also for social activities, attending conferences, reading a book, watching a documentary, gathering data on various topics, connecting with new people….
Moon in Cancer between Saturday 6/20 at 11:02 PM and Tuesday 6/23 at 5:32 AM: Perfect for family activities, especially those involving children. Good for spending more time at home, cooking, nurturing ourselves and those we love, inviting the people we cherish over for dinner. Excellent also for drawing, creative writing, humor and anything requiring imagination and a touch of craziness….
Moon in Leo between Tuesday 6/23 at 5:33 AM and Thursday 6/25 at 10:04 AM: Excellent for anything glamorous, dramatic performances, being in the public's eye, throwing or attending an elegant party, playing with children, romance and creativity in general…
Moon in Virgo between Thursday 6/25 at 10:05 AM and Saturday 6/27 at 1:15 PM: Excellent for starting a new fitness program, learning, healthy nutrition, fasting, clearing our closets, cleaning our home, reorganizing our drawers…. Perfect also for detailed work, the focused use of our intelligence, and taking care of small pets….
Moon in Libra between Saturday 6/27 at 1:16 PM and Monday 6/29 at 3:47 PM: Great for relationships, associations, diplomatic exchanges with others, anything related to beauty (a haircut, buying new clothes, a make-over…), art (especially painting and decorating…), a pleasant social event (concert, art exhibition…).
* * * * * * * * * * *
This month's intentional meditation starts on Friday 6/5. Take out as many blank sheets of paper as you will have intentions and put them near a window, on a balcony or in a garden so that they will bask in the light of the Full Moon in Sagittarius (Lunar Eclipse) at exactly 12:12 PM. Once that moment had passed, gather your Full Moon charged blank sheets and place them in a folder.
On Saturday 6/20 on the New Moon in Cancer (Solar Eclipse) take out your blank full moon charged papers and write on each a concise, positive intention. Place them on a balcony, in a garden or near a window so that they are out by exactly 11:41 PM. Once that moment has passed, staple them together and put them away in a folder expecting the manifestation of all your dreams…
* * * * * * * * * * * *
Tuesday 6/2: Venus Square Mars (5:41 PM),
We could feel particularly frustrated, impatient and aggressive today. We should however do our best to curb our temptation to just break down barriers and smash obstacles without any subtlety or discrimination. Calm honesty and being direct yet considerate, are much more constructive approaches to positively reorienting our relationships.
Wednesday 6/3: Sun Conjunct Venus (10:44 AM)
A very pleasant day. Excellent for gathering with friends, attending a nice social event and/or a make-over. We feel relaxed, poised and positive. Our goals are pursued in a leisurely manner, and our communications with others, smooth and easy. Beauty is attractive. We seek an elegant environment, in good company.
Friday 6/5: Mercury Sextile Uranus (4:05 AM), Lunar Eclipse in Sagittarius 12:12 PM
We could feel like the floor is shifting from underneath our feet. Sudden, unexpected events could disrupt our plans. Strange revelations could awaken us in a flash of insight. Unusual people could cross our path, opening new perspectives, showing us different horizons and freeing us from what had become stale and boring in our lives. Important to stay very present to the moment and flow without resistance with what we are being presented with, especially if it is absolutely not what we had scheduled. Regarding today's eclipse, kindly refer to the opening paragraph.
Saturday 6/6: Sun Square Mars (12:11 PM)
A day to focus on constructive goals requiring dynamic action and physical stamina. We should however stay away from aggressive, or prone to violence individuals, be careful while driving or operating sharp objects, and avoid impulsive reactions that we might regret later on.
Thursday 6/11: Sun Square Neptune (2:37 AM)
A strange day. Everything could feel very confused. Dissociating deceit, lies, half-truths, from what is real, could prove particularly problematic. We could have the impression we are floating in an uneasy dream that creates unrest and anxiety with no clearly apparent cause. Best to avoid signing documents as we could get trapped in a contract that would particularly sticky in the long run, and be extra careful with scammers promising glittering rewards they have no intention of honoring.
Saturday 6/13: Mars Conjunct Neptune (7:13 AM)
Our search to alleviate the restlessness and anxiety we are experiencing today, could get us entangled in strange conspiracy theories. The problems the world is experiencing, seem eerie and confusing. Situations are likely to be exaggerated. We could feel victimized by dramatic, external circumstances that seem to trap us in an elusive web of deceit. Yet, our compassion makes us want to be of service to those less fortunate than ourselves. Listening to our intuition is a must. Our creative imagination is enhanced, making this day very good for innovative artists.
Wednesday 6/17: Mercury turns retrograde (9:59 PM)
Kindly refer to the paragraph here.
Thursday 6/18: Mars Sextile Pluto (4:08 PM)
Our urge to make positive changes today is best done in cooperation with others than singularly. Discarding the non-essential and going straight to the core of our projects with passion and creative intensity, increases the power of our impact.
Saturday 6/20: Mars Sextile Jupiter (12:56 AM), the Sun enters Cancer (2:44 PM) till July 22, Solar Eclipse in Cancer (11:41 PM)
An excellent day for athletic activities and positive actions. Our confidence in our skills and talents is particularly dynamic. We are clearer than ever with regard to our life direction. Our faith in life, and trust in our own capacities, help us seize new opportunities and take on more ambitious challenges. During the next month, we are concerned with family (especially our parents and children), safety, food, comfort and security. Our imagination is enhanced. Our particularly acute sensitivity to our surroundings has a direct bearing on our moods. We could feel everything intensely, on a very personal level. Regarding the eclipse, kindly refer to the opening paragraph.
Saturday 6/27: Mars enters Aries (6:45 PM) till January 6, 2021
Kindly refer to the paragraph here.
Sunday 6/28: Mars Sextile Saturn (3:59 AM)
Our actions are solid, structured and purposeful. Our ambitions are clear, backed by hard work. The perfect day to complete a project with decisive, practical determination.
Monday 6/29: Jupiter Conjunct Pluto (10:46 PM)
Our awareness of our true potential is particularly enhanced. Cooperation, negotiation and compromise inspire mutual growth. The perfect day to throw out of our drawers and closets everything that is no longer needed or liked. We should also examine closely our lives and remove all the activities which we have outgrown and all the people, who no longer enrich our journey. Increased confidence in ourselves helps us let go of the past so that we may welcome a bright new future.
Tuesday 6/30: Mercury Sextile Uranus (3:12 PM), Sun Conjunct Mercury (7:50 PM), Sun Sextile Uranus (11:07 PM)
Communication accelerates. We should expect the unexpected today and remain light, fast on our feet and flexible, very present to the moment. Plans are likely to be disrupted. Unusual people show up in our lives. Original, futuristic ideas open new horizons in our work that in the long run, prove interestingly freeing even if at first they seemed to bring both mayhem and chaos.
Wishing you all a productive and safe month of June!
In Loving Light.
Michelle Karén, M.A., D.F.Astrol.S.
---
Kindly note that the days and times given are in PST (Pacific Daylight Saving Time). For Rocky Mountain Time (except AZ which is on PDT) add 1 hour. For Central Time, add 2 hours. For Eastern Time, add 3 hours. For Alaskan Time, subtract 1 hour. For Hawaii-Aleutian Time, subtract 2 hours. For Greenwich, add 8 hours. For Central European time (CET) add 9 hours, for Eastern European Time (EET), add 10 hours.
The world is shifting. As old paradigms become irrelevant, we need the astrological insight and gifts that Michelle Karén provides for people worldwide, right now. Having predicted current global circumstances, she also holds the answers to help empower people. Michelle Karén is the author of the groundbreaking book, Astrology for Enlightenment, published by Atria, an imprint of Simon & Schuster.
Copyright © 2020 Michelle Karen Books. www.michellekaren.com
Source Here
CrystalWind.ca is free to access and use.
Please support us with a small gift of $11.11 or $22.22 or $33.33.
Thank you!
ॐ Namasté - Blessings!

© 2008-2021 crystalwind.ca. All rights reserved.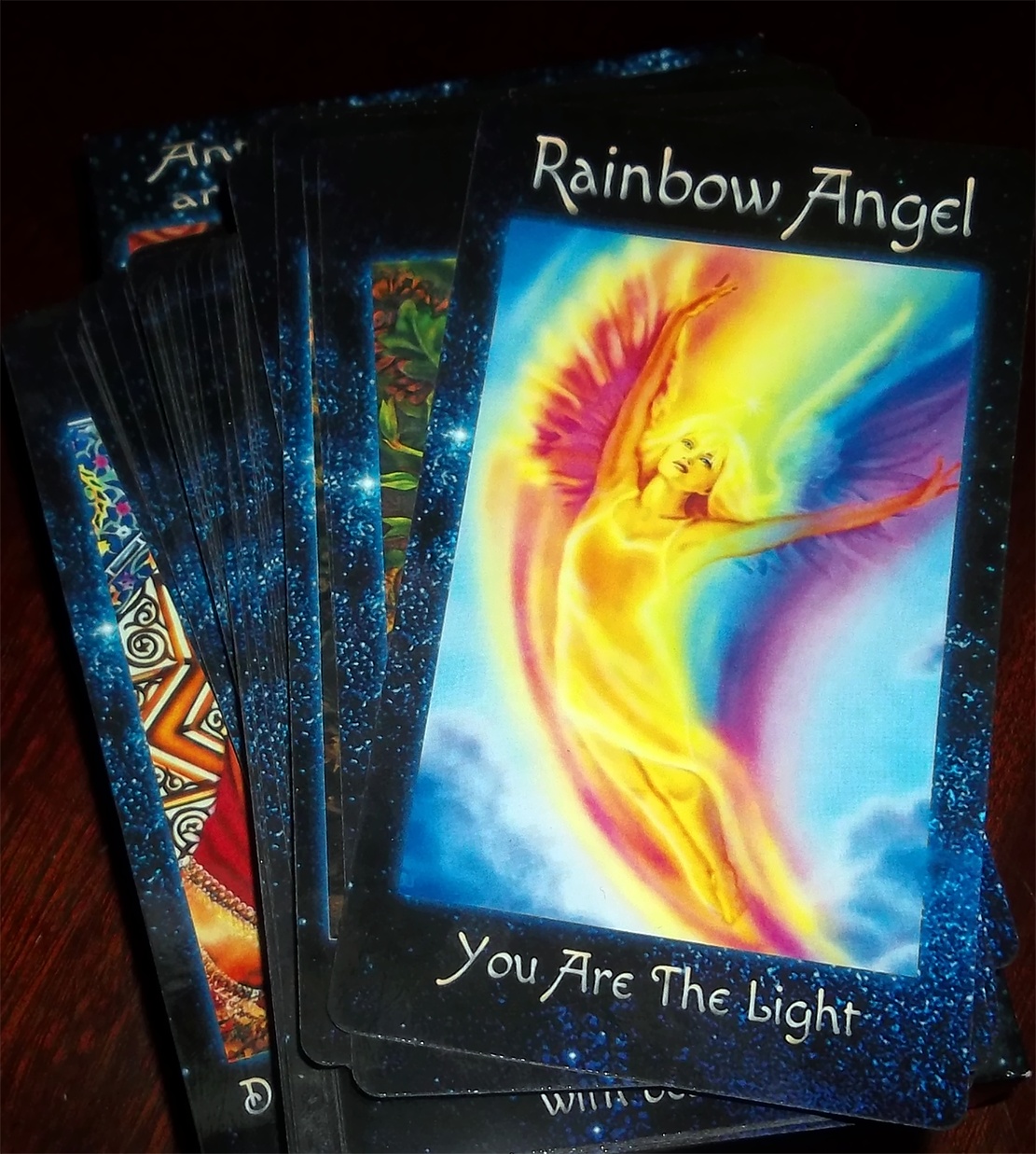 The Crystal Wind Oracle
Myth & Magic Card Deck!
Details Here!
NEW Expanded
Printed & Boxed!
Now with 58 cards!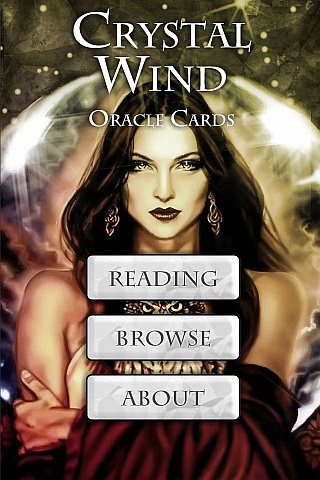 Cut Through The Illusions!
Who is Online Now
We have 1749 guests and no members online