Support crystalwind.ca with your donation and help spread spirituality and positivity.
Blessings!
Category: Forecasts and Horoscopes Written by Lauren Howard Coleman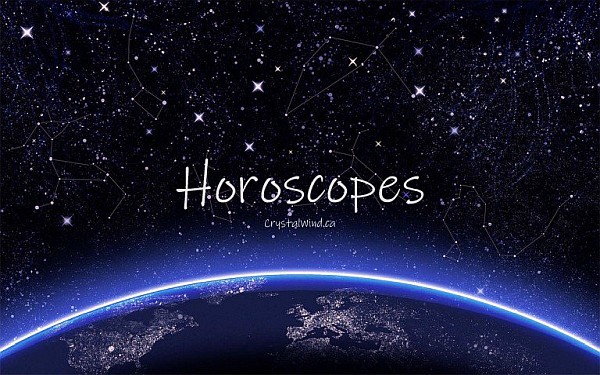 For the current retrograde phase of Mercury from April 21st thru May 14th, for your sign (or house if you know it):
Aries
(2nd House) You could be inclined to want to make some changes in the way you spend your money, buying, selling, organizing, prioritizing. But before you do that, you might want to check in with yourself first. For the next 3 weeks that Mercury will be in its retrograde phase you will benefit most from getting to know yourself and what is really important to you. Do reorganize those financial statements. Do make yourself aware of what you are or are not spending, and what you are spending it on. Also pay attention to those things that you most want to spend your valuable time, money and resources on. Are these really your top priorities? Survival is one thing. But what about those things that make your life worthwhile? Mercury retro in Taurus is about focusing in on the simple pleasures in life that make it more enjoyable and pleasant. There is that which you need and that which you want. Are there areas where you've been too extravagant? And where you have you been too self-denying or stringent? Depending on which you've been leaning towards, this is your opportunity to balance your own books.
Taurus
(1st House) Mercury was just sidling up to Uranus, the harbinger of change, innovation, and experimentation, when it was stopped in its tracks. This doesn't mean you won't ever be able to pursue these new avenues of Taurean venturesomeness and expression. Or that you can't try on a few temporary experimental hats in the mean time. Mercury will be in its retrograde phase for 3 weeks (through the 14th of May). Just know that you won't want to do anything permanent during this time. Often what seems like a really good idea while Mercury is retrograde will show its faults later on when it is direct again. Temporary tattoos are okay. Legally changing your name or your appearance could prove to be regrettable. What this period is good for is turning some of that focus within. Take some time out to get to know yourself better. Take yourself out on a date. Feed your senses, add some color to your life. Important insights can be had when you turn down the noise and the busyness of your life. We need these periodic retrograde phases of Mercury to check in with ourselves, process any new information, and make sense of ourselves and our lives within that context. You'll be glad to have this time to do so.
Gemini
(12th House) Even though this could still be a very noisy week, filled with all sorts of activity and busy-ness, you will benefit most if you are able to find that quiet space in the center of the storm. Make the extra effort to create some sort of sanctuary for yourself, where you can go and connect with yourself. Go on a retreat. Seek some rare silence. Find that still place in the center of the storm. For that is where you will find yourself. And finding yourself is what we are needing to do when Mercury is in its retrograde phase. Not doing so will only ratchet up the anxiety and the feeling that you are being drawn hither and yon on a path that keeps rearranging itself. However, if you can manage to make some space for yourself. Even for an hour here or there over the course of the next 3 weeks (Mercury is retrograde thru May 14th), it can make all the difference. Not only will your mental and psychological well being benefit from taking this time for yourself, but it can also bring significant insights, and moments of sublime inspiration.
Cancer
(11th House) Curious things can happen when Mercury is in its retrograde phase. Friends may leave and move in a different direction. Old friends that you hadn't heard from in years re-emerge. Or you get the sudden inclination to call or get in touch with someone that you haven't seen in years. These periodic retrograde phases do afford us the opportunity to reconnect with the past. Old friends. Old memories. Reminiscing and recollecting. This is because these periods afford us the possibility of processing and assimilating experiences that we previously have had, in order to make sense of them, and ourselves. We're touching base with ourselves, even as we are touching base with others. But one thing that can emerge out of this process is our relationship to our hopes and wishes for the future. The things we aspired for when you were your younger self, may no longer be valid for who you are now. So, in the process of revisiting old haunts, old friends, old dreams, we are brought full circle to the present, bringing the essence of what once was, to inform what you have now.
Leo
(10th House) As Mercury enters its retrograde phase, which will last thru May 14th, gives Leo the opportunity to re-evaluate and re-think their goals. Perhaps even reconsider them. Are you on the right track? Or did you get off course? And what might you want to do to get yourself back on course again. Sometimes it helps to step back in order to be able to see your way forward. We are often asked to tone down the activity, and the busy-ness of our outer lives in order to be able to connect with ourselves at these time. Use the retrograde period to connect with yourself. Put your priorities in order. What do you need? And what are your expectations? If you are on course, then what more can you do to secure your position, and make this path sustainable? And if you are due for an upgrade or change, what can you change in your perspective or outlook to make that a closer possibility? The retrograde phase is not necessarily a time for action or making major decisions right now. Not yet anyways. But it can be an excellent time for re-evaluating and recalibrating.
Virgo
(9th House) The obstacles, detours and mayhem that the retrograde phases of Mercury can bring are legendary. The phone breaks, communications go haywire, the SpaceX rocket experiences a 'rapid unscheduled disassembly,' we miss our plane, or the luggage gets lost on the way. All those outer things that are necessary for the function of our everyday lives as well as space launches can go amiss. Throw in a Solar Eclipse and there's no telling what can happen. However, these periodic retrograde phases of Mercury are actually very necessary for the healthy function of our minds and psychological well-being. This is when we are able to process and assimilate all that we have been planning, brewing, experiencing, and learning over the past several months. And then able to make sense of all that. It's not unusual to find ourselves reflecting, reminiscing and reviewing. You may even need to go back over some old territory in order to be able to move forward again. And sometimes, what we learn from our mistakes at these times, can be just as valuable as what we learn from our successes. Even if that means having to go back to the drawing board. It's about figuring out what does and does not work.
Libra
(8th House) As Mercury stations for its retrograde phase on Friday, it aims to remind you of your deepest longings, your most basic needs, and whether or not these are being fulfilled. This can include addressing your material needs: are you getting enough food, nourishment, rest, compensation, appreciation for what you are putting out? But perhaps more importantly than balancing the books, and having the bills paid, are whether or not you are being fed, appreciated, supported on these deeper, more soulful and psychological levels. What feeds your soul? And are you getting enough of that? What makes you feel valuable, invested in and worthy? What is lacking? And what do you have too much of? If you are needing to cut back, or back out of something that is proving to be more difficult than it is worth, Mercury's retrograde station can give you permission to say No More. Use this period to clarify your goals and priorities for yourself and cut back on things that are leading away from these. Keep things simple and trust your instincts to guide you. Deep down you know what you need, and connecting with that is your homework for this current retrograde phase of Mercury.
Scorpio
(7th House) For many a Scorpio there has been much to make you stop and pause and revaluate. And that is precisely what the Mercury retrograde phases afford us to do. It allows us to process and assimilate all the events of the previous months, in order to be able to sort out all of your priorities. This can include reassessing and examining your inter-relationships with others, including partnerships and close ties, present and past. The retrograde period for Mercury, which lasts until May 14th is not generally a good time for making commitments, signing contracts or making promises that you might later regret. But it is a good time to hash out your mutual responsibilities and expectations of each other. It can sometimes feel like other people are not hearing you. In which case you may opt to keep some thoughts to yourself. At least for now. Sort out what it is precisely what you want, and what you want to say, before you make that commitment or promise anything. What are your priorities? What are your needs and expectations? What are you needing to pay attention to now? When you have that all sorted out for yourself, then you can have all those heartfelt discussions and negotiations later on.
Sagittarius
(6th House) When Mercury is retrograde in Taurus, as it is from now thru May 14th, it can sometimes create chaos in your everyday life. This is even more likely if you have a tendency to rush through things. For when Mercury is in Taurus, and especially when it is in its retrograde phase, you will want to pace yourself. Slow down. Do one thing at a time. The faster you go the more likely you are to miss important details, forget things, or make mistakes and then have to do things all over again. But there is another reason why you will want to slow down the pace. During these crucial retrograde phases of Mercury, we are given the opportunity to re-adapt, and realign ourselves with ourselves, and all those things that support our health and well-being. Leaning into the whole Mercury retro in Taurus vibe (simplifying, savoring, taking your time) is good for your physical, mental and psychological health. It also can make your life more interesting. You learn things about yourself you hadn't realized before. You see things and notice things that you would otherwise miss. And it allows you to catch up with, re-do, and organize your daily life, work schedule and routines. And it all begins with taking your time.
Capricorn
(5th House) Mercury retrograde can have a terrible reputation. We expect electronics and communications to break down. The dishwasher needs replacing. Billion-dollar SpaceX rockets explode as they are taking off. But the retrograde phase of Mercury can also be quite useful. The current phase, which lasts from now until May 14th, can teach us a lot about ourselves and our own minds. And for this particular phase in the sign of Taurus it could even prove to be personally inspiring to Capricorn. Don't be surprised if you find yourself picking up an old hobby that you had dropped some time ago. Or to be reminded about something that you are really good at and have a particular talent for. It is even capable of reigniting a spark of joy or pride in some accomplishments made now or in the past or give you the opportunity to regale these past exploits. Indulge it. You are learning something about yourself. These are parts of you and your life that are worth exploring and revisiting. And these periodic retrograde phases of Mercury can even give you the opportunity to pause and ask yourself, what new dreams might you want to further cultivate? And what can you do to make these a closer reality?
Aquarius
(4th House) These periodic retrograde phases of Mercury can sometimes be annoying. But they can also offer us opportunities to pause and reflect. And as Mercury is now in its retrograde phase thru May 14th, use this as an opportunity to revisit the past in some way. Call your family. Reconnect with home in whichever way is meaningful to you. Get out the old recipes. Reflect on what things like home, family and community mean to you. For some, home is their personal sanctuary. The place where you can be yourself without having to conform to anyone else's expectations. For others it extends beyond that to the extended community of which you are a part. What is it that brings you your sense of safety, stability and belonging? Where do you get your emotional support and sense of security from? And in what ways can you make these things more of a priority? Mercury retrograde phases are really helpful for gaining personal insights, and internally processing any recent changes, or accustoming yourself to any changes that you may be planning on making in the future.
Pisces
(3rd House) We enter this retrograde phase of Mercury with all sorts of ideas flying about. However, it is not necessarily a good time to act on them. At least not yet. So, hold off on making any major decisions or plans just yet. At least until you are sure that you have all the facts and information you will need to make an informed decision. Often what seems like a brilliant idea while Mercury is retrograde will have its faults revealed later on. Mercury is in the whole sign house of 'planning,' but rather than solidifying or leaping into action, what this time is good for, are researching, asking questions, revaluating, readdressing, and revising your plans. It can also be a good time for reunions, checking in with old mates, remembering old times, reminiscing and recalling. This is when we assimilate what we have heard, what was previously said, and sorting out the information in our minds, and then processing it. Making sense of it all. But in order to do this well you are being asked to find that still place at the center of the storm, where you can allow the busy-ness of your mind to settle. Then by focusing on one thing at a time, one piece of information at a time, you can arrive at a point of clarity and understanding.
© 2023 crystalwind.ca. All rights reserved. We track all IP addresses with sniffer technology. Using a VPN will not hide your IP.
CrystalWind.ca is free to use because of donations from people like you. Please help support us!
Blessings!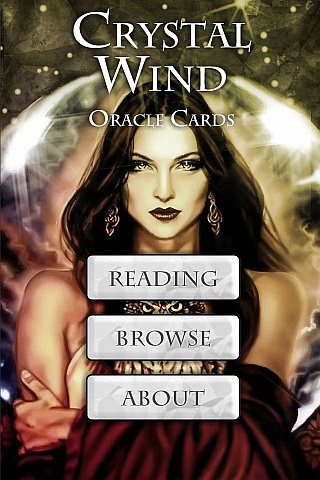 Cut Through The Illusions!
Available On

Spirit Animal Totem Of The Day!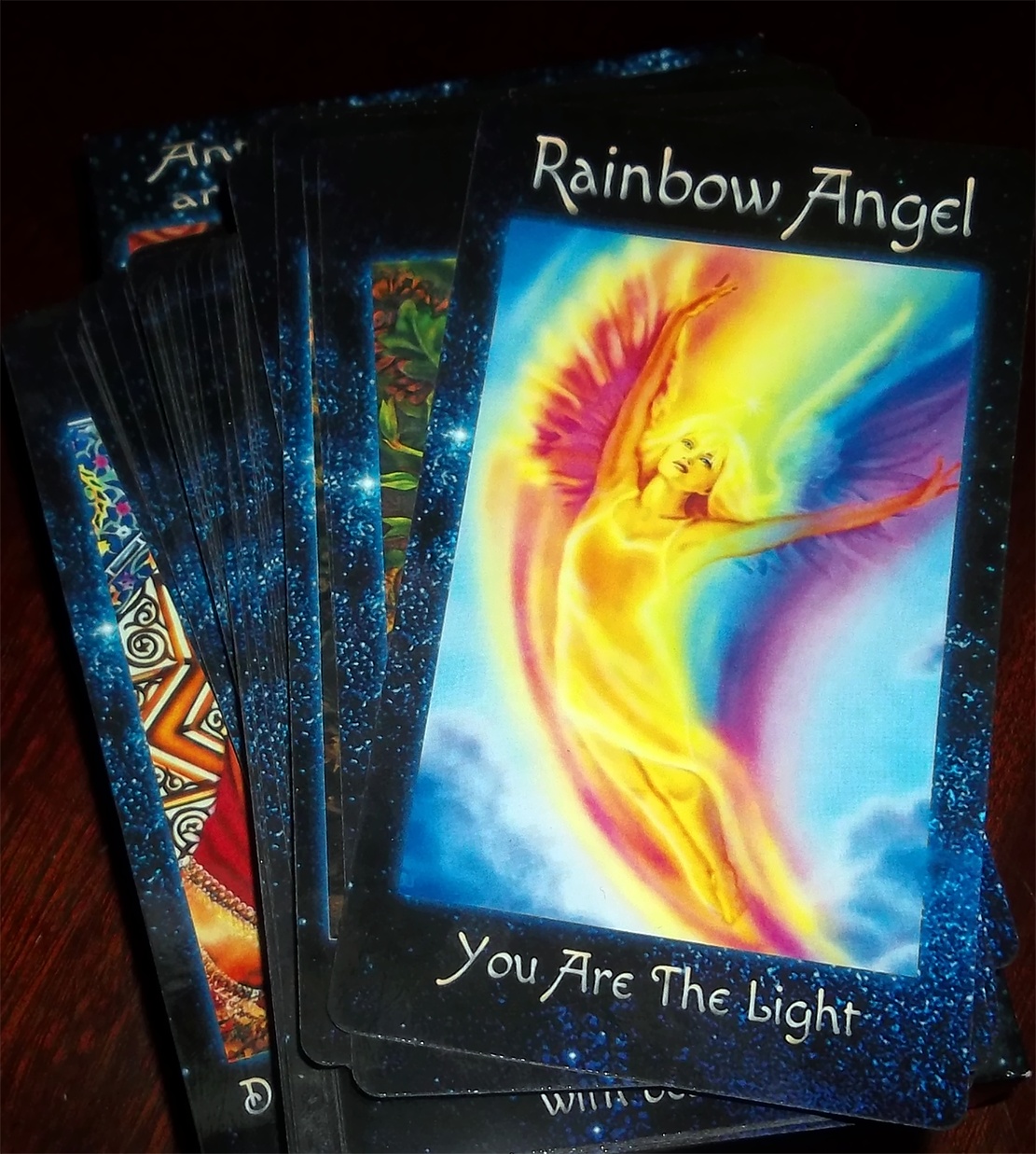 The Crystal Wind Oracle
Myth & Magic Card Deck!
Details Here!
NEW Expanded
Printed & Boxed!
Now with 58 cards!
Who is Online Now
We have 1665 guests and no members online