Category: Forecasts and Horoscopes Written by Lauren Howard Coleman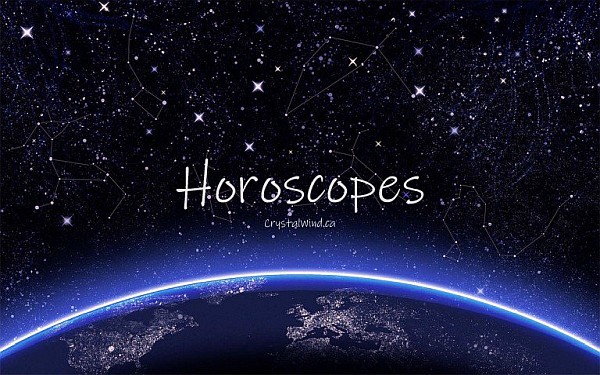 For the week of February 4th thru the 11th, be sure to read your Rising Sign as well:
Aries
Many an Aries will be feeling super-charged and motivated this week. Mercury is finally direct again, allowing you to be able to create some sort of plan for the future. Armed with new information, you will have greater insight and understanding about what is being expected of you going forward, and what sorts of resources you are going to need. But more importantly this is when you can really take advantage of the focus, drive, and initiative that having Mars in Capricorn can bring.This will help you not only map out a strategy, but to have the courage, confidence, determination and the drive to achieve your goals. This is pro-active weather for Aries. No matter how you channel or focus that drive, it is bound to be successful. So set your sights on a target, take aim with laser-like precision, and go for it. There isn't much to stand in your way, once you decide what you want to accomplish, and where you want to go.
Taurus
This is a good week for Taurus to recommit or further dedicate themselves to achieving a specific goal or path. Caught between wanting to stay with what you know and are familiar with, vs. embarking on a new journey, you will know what you are or are not ready for. Do not doubt. Focus on the priorities, and what is needed in order for you to more easily reach those goals. That could include downsizing, or cutting extraneous things from your life, that are only distracting you from your true priorities. Think in terms of streamlining and focusing. For the next 6 weeks Taurus is going to be super motivated to follow through with a vision or a passion for the future. You may be so fixated that you could totally miss the door that is opening up right in front of you. Pay attention, for it is offering you the opportunity to live a life that is a truer, more authentic version of your former self. And in order to fully take advantage of that opportunity you will need to free up some of those previous obligations.
Gemini
Mercury is thankfully moving direct once again, but not without carrying a bit of baggage up from the retrograde underworld in the process. Some things that you had thought safely sorted out, and put to bed, may have risen their demonic heads during the retrograde phase. This is now your opportunity to lay them to rest once and for all, so that you can move forward satisfied that they won't be plaguing you any further. Know that whatever was coming to light was an opportunity to clear out whatever pestilence was brewing beneath the surface. Think of it as a purification. The end of a phase. And the beginning of another in which you can now carry a much lighter load. This can be applied to real life as well: recycle, repurpose, and make your life simpler. Reorganize your environment, declutter, clean and purify. This is a metaphor for clearing out the detritus of the past. It's time to clear out the basements of our lives, and make room for better things to take root.
Cancer
If you've ever seen crabs on the beach, you will notice their reticence to move too far from the safety of their hidey holes. They stick their eye stalks out of their holes and case the joint first, before venturing out. So it is a bit like that for Cancer this first week after the New Moon. Cancer is all too familiar with the dread of vulnerability that can come when we come out of the safety of our caves. That is that safe place where one can go, lock the door, and keep the demons at bay. Emerging too far out of the safety of your nest, you might then ask: "What on earth was I thinking?" The New Moon in Aquarius was asking you to think in terms of possibility. To be willing to step outside of your comfort zone, and take some risks, which could include confronting some of your fears, habits and inner demons once and for all, moving right through them to the other side. Do honor your limitations, and take your time if you must. But also know that even small changes can have remarkable and even surprising results in this weather. Begin with baby steps, and then see where those steps take you.
Leo
It can sometimes feel these days like it is really difficult to make connections with others. They seem disinterested, seem miles away, preoccupied with their work, doing their own thing. This can leave you feeling isolated and totally on your own. So when it comes to having to make an important decision, or to get the support you need in your time of need, it could feel very much like you're going to have to do this on your own. Times of growth can feel like this. But also know that there is something to be said for taking things into your own hands, and going out on your own sometimes. And a confluence of circumstances, opportunities and events might just show you how and where you can do so. Know that if a door is opening up, you have a choice about whether or not you want to step through it. But as we move through the next few weeks, opportunities and chances could come on a whim and a bit of a chance. So you might want to keep your eyes peeled any way, and be ready to walk through the doors if you so choose to do so.
Virgo
Mercury has now stationed direct, and is taking you along for the ride. And in the process things could have come to light that could change that whole picture. There are layers here. For some of what comes to light could even feel like something of a revelation, bringing you to new levels of understanding and awareness. And now that Mercury is going to be direct again, you can feel as if you have all the information that you will need in order to create a plan for the foreseeable future. And if you don't, you have the sleuthing skills and means available to search out and get the answers that you will need. Now you will have a better idea as to whether or not your ideas and plans are realistic and feasible, and which direction you might want to go with them. Use the focus, concentration and sleuthing skills available to create the road map and time line that works best for you.
Libra
There may be a little commotion going on in some of the more personal areas of your life. But that might be for a very good reason. For instance, if you are needing to build up some of the foundations of your life, make them more sound, or spiff them up, you may have to have the workers in, to move stuff around and rearrange the furniture. This is the sort of commotion you might see with a renovation, or redecorating. Or if someone moves in or out of the home. Some of this may be about establishing yourself in such a way that you can better take advantage of a new opportunity, or improve your work space. Whatever improvements you make over the next few weeks are bound to benefit you not just in the short term, but in the long run as well. So move that desk across the room. Paint that wall. Whatever it takes to inspire you to new and better things. A new vision is trying to emerge over the next few weeks, and you will want to do all you can to bring it to fruition.
Scorpio
Scorpio has been trying to sort out some of the priorities in their lives, even in the face of what seems to be unavoidable change. At times it may seem that people are here today and gone tomorrow. Totally committed to working together one day, and then totally somewhere else the next. However chaotic the twists and turns may have been, the fluidity will also allow you to make new and even better alliances, and allow you to find even better ways to do relationships and partnerships that will benefit you for years to come. If you are looking for a new relationship, this is the sort of weather in which these can be made. If you are already in a relationship, this is when you will find opportunities to make that relationship more interesting. Collaborating or doing something fun and exciting together will inspire and encourage you to try new things and maybe even go in an exciting and different direction. Even small changes in this weather could have remarkable results.
Sagittarius
Sometimes all we need to do to improve our lives, our relationships, and our opportunities, is to be willing to look at things from another perspective. Even small changes can have remarkable, and even surprising consequences in this weather. So allow yourself to be open to the sorts of positive changes that can literally change your world as well as its prospects. For the next few weeks, your ruling planet is closing in on a sextile to Uranus. Allow yourself to be inspired. This is lucky and illuminating weather, that can bring opportunities and solve problems. One thing that could become apparent in this weather is that you don't have to keep doing things the way you have in the past, and that there might actually be better alternatives. Be open to possibility. And be willing to try new things. There is no telling where this will all bring you in the end.
Capricorn
As we open this week, the Sun will perfect its conjunction to your ruling planet Saturn. This is about following through with and further committing to initiatives that may have already begun, but are in the process of ever growing and evolving. Now the focus will be on sustainability, and figuring out what is or is not working and following through with that. Mercury has finally stationed direct in your sign, and along with Venus and Mars are encouraging you to follow your passion. And make it worth your while. Now it's time for you to move forward with your goals. And there will be no stopping you. Today is the first day of the rest of your life, and the planets are conspiring to help you allow them to. Use that pro-active energy to plot a course, tune up your strategy, and set your sights, and there will be little to stand in your way.
Aquarius
The New Moon in Aquarius was asking you to have some sort of plan for the foreseeable future. A plan in which you will have greater control and decision making in the future. But subject to the twists and turns, delays and reprisals of the last week of the Mercury retrograde, you may have not had all the information at your disposal to do so. And even now, as Mercury is finally direct once again, it is still unearthing information, revealing and disclosing. And the more you poke and prod, even more is revealed. Which can leave you with a bit of a wait and see attitude as you allow the dust to finally settle, and you can see where everything now stands. And as we open this week, the Sun will perfect its conjunction to your ruling planet Saturn, allowing you to recommit to that gradually emerging plan for the future. But not without examining every aspect of your life first. No rock will be left unturned, as you prepare the for the next best adventure of your life.
Pisces
You can almost feel the excitement stirring. Now that Jupiter is in your sign, it's already working its magic. All the more so as it closes in on its sextile to Uranus over the next few weeks. Jupiter/Uranus is great weather for trying new things, meeting new people, and looking at the world from a whole new perspective. This is the sort of weather in which even small changes could have surprising results. All the more so this week, as Mars will be something of a catalyst, trying to launch any new initiatives, open up windows of opportunity, or help you to solve any lingering issues or problems that were standing in your way. This is lucky weather. And you will want to take advantage of the insights and opportunities it can bring. But stay alert! Things could move quickly in this weather, and you'll want to be ready to jump on board when that train comes rolling down the track.
© 2022 crystalwind.ca. All rights reserved.
---
CrystalWind.ca is free to access and use.
Please support us with a small gift of $11.11 or $22.22 or $33.33.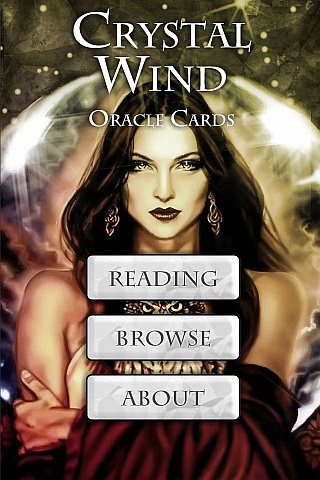 Cut Through The Illusions!
Available On

Spirit Animal Totem Of The Day!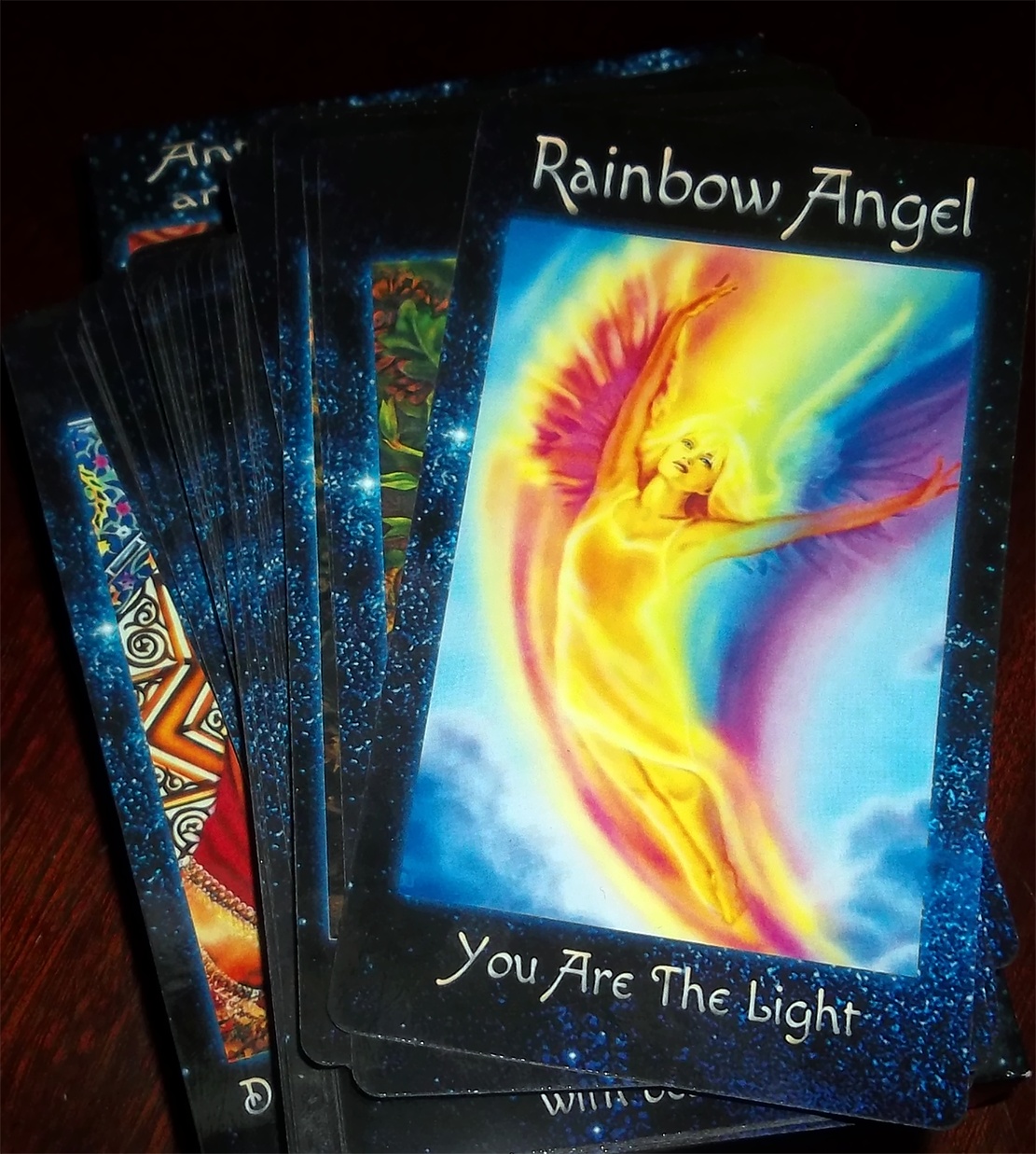 The Crystal Wind Oracle
Myth & Magic Card Deck!
Details Here!
NEW Expanded
Printed & Boxed!
Now with 58 cards!
Who is Online Now
We have 1695 guests and no members online