Support crystalwind.ca with your donation and help spread spirituality and positivity.
Blessings!
Category: Forecasts and Horoscopes Written by Kelly M. Beard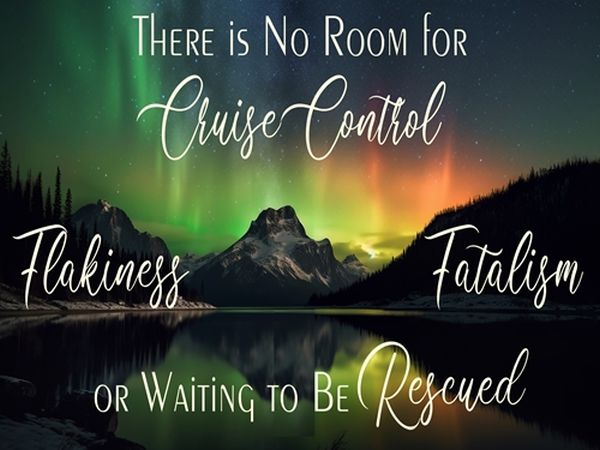 6/25 :: Mercury (communication) ~square~ Neptune (dissolution):
This is a mixed blessing energy. On one hand, it's good for spiritual study and giving your dreams a little energy (if your schedule permits).
On the other hand, it makes for major miscommunications between people. Try to think before speaking, because if it's possible to misunderstand or not 'get it' altogether, it will happen this week. Be careful not to let "longing" for your dreams to come true, distort your judgment and mislead you into believing the illusion. With this energy, some people will deliberately deceive and others have to be careful not to be misled. Stick to the facts or stay quiet, for now. You may even be inclined to withhold information to avoid a confrontation – don't do it. Communicate with your Self, your Higher Self and God/Spirit today, otherwise plan to be very clear in explaining yourself to others (humans) so there are no misunderstandings.
6/26 :: Mars (actions & choices) ~square~ Uranus (freedom & liberation):
This is the "Rebel" energy – what's your "cause"? If you are clear about your own authentic Truth & Purpose, then this energy is actually refreshing & uplifting. You can simply acknowledge that change is necessary (and often inevitable) and you can co-create with this energy to transform your current life. This is a rebirth energy too and being "reborn" is never easy. Worth it – but not easy. However, if you are NOT clear about who you are and what you're capable of, then this energy shines a light on that aspect of your life which you instinctively already know needs an overhaul but for whatever reason you are still holding onto the old habits, patterns or people. Unwilling or unable to embrace change at this time, you only increase the feeling of being restricted by external forces. Your life is a direct reflection of what's going on inside you. How's it lookin'? Check your ego, recommit to your Truth and remember that change is GOOD! And if you don't go voluntarily (read: consciously), then you'll just get dragged to the new level, kicking and screaming and you'll be so exhausted when you get there that you may miss the beauty in evolving to the next level. (This IS what you've been working toward, correct?) Remember, conscious, effective action creates freedom.
6/26 :: Mercury Enters CANCER (until July 10th):
It is officially time to process, digest & release all that we've been through in the last 3-weeks, at a minimum. Mercury in Cancer is a special reminder to be cautious & caring – with Self and others. It's time to get okay with moving sideways and/or backwards before going forward, and like a crab, we explore the perimeter to make sure that it is safe before going after what we want. Since this year has activated this amazing awakening and forced us all to connect with new ideas, thoughts & concepts to communicate or express ourselves, this will be a great time to further develop whatever ideas have come to you this year, so far. They are your babies and it is your responsibility to nurture their development and release them to feed the world in their own way. If you haven't already, take some time for inward-focus and some deep, radical self-care! Tis the season! We have to honor how we feel periodically, even if the culture would have us numbed-out and constantly distracted. It's like spring cleaning for your "feelers" – that Inner Empath that you are – that feels and senses what is best for you (and your family or community that you love). Use this energy to tune into what messages your particular moods have for you as well. Be sure to remind yourself over and over to 'think with your feelings' or 'think with your heart' and be aware of your own sensitivity & boundary issues. It may be time to reestablish that on some level so that you are clear and capable of discerning whether it is your own feelings & thoughts that you are picking up along the way, or someone else's nearby. Either way, it's always a good time to slow down to do your own inner process & self-reflection to make sure that you are not operating on auto-pilot when the current path is so changeable. The last thing I think this one will be good for is conjuring up memories from the past or you may feel the Ancestors close by, so be sure to call in the loving, benevolent, WELL Ancestors if you are looking for a message or confirmation. It is time to be more caring and compassionate overall, but we don't have to be push-overs either. It is time to ask what *FEEDS* you on the deeper levels, that which has perhaps only recently been revealed to your own conscious awareness.
6/28 :: Sun (your core drives) ~trine~ Saturn (discipline & order):
This energy gives you the direction & discipline at the same time. Use it consciously to fuel your goals at this time, as you will be blessed by your past efforts. You are completely supported to structure your life in a whole new way. It's time to take a personal inventory, organize your life, especially your home, office or immediate environment. Naturally, this kind of shift will also affect those you relate with in these close environments, so be mindful of others who are not necessarily as *clear* as you may be at this time. A new order is trying to take root, which scares some and excites others, and this activation supports you and your personal definition of stability & good boundaries. You have access to focus & dedication that can set the tone for the next season, as you clarify the connection between who you are and what you are truly responsible for in this lifetime. Evaluate your daily routine and see what is working and what is not and move forward with some new choices.
6/30 :: Mercury (your thinking) ~trine~ Saturn (structure & organization):
This energy is good for deep thinking. You are sharp and your standards are high because you are in 'strategy mode.' This is a more solitary energy though, so communications with others may be hampered a bit because it is time for you to hold your own, at some new level. It's time to focus on the details that hold the big dream together, all the little things that make the grand vision work. Some folks respect that attention to detail while others may consider it nit-picky but it is what the energy supports at this time so don't worry if others don't understand what you're going through. By the same token, you may also feel a little overwhelmed by the many "little things" that cannot be denied or delayed and thus a sense of urgency to get it all done. Beware of a tendency toward pessimism, depression or overwhelm. Try to stay focused on all the blessings that you do have and all that you have accomplished instead of what's still on the list of things to do (in life). This energy is not intended to make you feel bad about all the things left yet to do, but encourage you to begin the necessary steps for manifesting your dreams. This energy just makes you focus on the practical side of manifesting. Clear the debris, and begin to lay a new, clean, solid foundation beneath your goals. Saturn gets you present to the necessary steps and Mercury helps you think clearly.
6/30 :: Neptune Retro in PISCES (until Dec 5th):
Last year and this year, Neptune is standing still around Solstice time, emphasizing the renewal of our connection to the Sacred, as well as the dream & vision we're living in this moment. Where the Moon represents the individual womb energy, Neptune represents the collective womb experience on a much higher level. So as a whole, we are all returning to the womb at this time, essentially preparing for (yet another) rebirth. It's not going to be as tangible as some would prefer, from Neptune comes all things formless but very, very real – subconscious, dreams, magic, music, art, etc. While the 'womb' was the Source of nourishment & protection at one time, we annually renew that connection through the Neptune Retro. It's time to check-in on the relationship between your Spirit and your Human form. Every year, we are supported to renew that which supports us on a spiritual level. It is where you need to return periodically for strength, nourishment & wisdom. The more regularly you are able to do this, the stronger the connection to your Spirit and true Purpose. When Neptune Retrogrades, it may be less shocking than Uranus or Pluto, but no less effective. It's primary goal during a Retrograde is to gently dissolve personal boundaries and remind you that you are an Eternal Spirit in a Temporary Form. You start to realize that you are connected to the whole. Not a bad idea, but to some, it can be unsettling if they are rigidly holding onto the boundaries of a false sense of security. Where you might pursue your dreams & visions when it's Direct, when it's Retrograding, be creative, read, write, sing, dance – in private – for your own pure joy & delight, as well as for cleansing & releasing purposes. In addition to dreaming for the community, dream for your deepest SoulSelf as well. Connect to that original intent; that original person you were born to be, before you were imprinted by your family, culture or environment. Original Intent. When you can, over the next 5-months, take some time to get back to your Center and renew your connection to Great Spirit.
*Neptune is a collective planet, which means that all those born in a 14-year period have Neptune in the same Sign and will share this *spiritual connection*. Jamie of PandoraAstrology.com calls it the 'shared dream' of each generation and has a fantastic, short article on the generations HERE.
7/1 :: Mercury (communication & self-expression) ~conjunct~ Sun (core essential Self & Source energy):
This energy will compel you to express yourself on many levels. Communication will be a focus, just make sure it is reciprocated. What I mean is two-way communication and exchange of ideas. As you initiate this new cycle of self-expression, you will have access to some powerful energy that can (and probably will) help you make a difference or an impression on others (if you need to). This is a good time to travel if possible too. However, if not physically, then mentally (through visualization) or within your own area (locally), because if you explore a new direction, you are more likely to discover something new. This energy opens you up to a download of more information than usual so pay attention! If you are solid and organized, you may even gain some much-deserved recognition from others that you have earned through your individual efforts.
7/1 :: Mercury (your voice) ~sextile~ Jupiter (expansion):
Where Sun sextile Jupiter is more about YOU, the individual, this activation is more about your consciousness, ideas, thoughts & concepts (Mercury), which Jupiter expands in some way, helping you to 'think bigger', edit your personal Story and step up your game in some kind of way. This is also a great energy to work with if you are in school, learning something new, expanding your knowledge base or gathering new tools & information to support your goals. Your dreams are tapping you on the shoulder, demanding some attention. Mundane issues are not your concern right now, you want to figure out how to create the life you've been imagining. This energy also provokes within you the awareness & understanding that being generous, naturally attracts generosity to you. The big picture and overall patterns which have led you to this point are being brought into the light. Feeling clear, sharp, alert and optimistic, you begin to realize that anything you can imagine (or remember), you can achieve.
7/1 :: Sun (core Self) ~sextile~ Jupiter (optimism):
This energy is sometimes considered "lucky" but the success you achieve under this influence, is more likely due to a positive outlook and clear vision of who you are and what you want. Your life is expanding, your self-understanding is deepening and it will be easier to be around other people of higher consciousness, improving things and creating opportunities that benefit a larger number of people. There is a healthy dose of optimism around some grand plan, and things are moving, but make sure to do the foundation work to support this larger vision as it manifests in reality. If you are a teacher/guide/leader of any sort, this energy supports your group efforts, so giving workshops, seminars or new classes is totally supported and will benefit you, while serving others.
Credit
* KarmicTools.com * Copyright © 2000-2023 * Kelly M Beard *
All Rights Reserved * Permission granted to copy/redistribute Kelly's Forecasts & Updates on the condition that it's distributed freely, content remains intact and includes contact/link back to post.
The Karmic Tools Weekly Forecast by Kelly M Beard covers the current planetary transits which affect people in different ways and to various degrees of intensity. Take notice when it is a Personal planet (Sun / Moon / Mercury / Venus / Mars) interacting with a Social (Jupiter/Saturn) or Collective planet (Uranus / Neptune/Pluto). And pay extremely close attention when it is a Social planet interacting with a Collective planet because that means something *big* is brewing that will move large groups of people along their evolutionary paths. Tuning in to the energy and rhythm of the planets can serve as a useful *guide* as you move along your Individual Path. It also helps to understand your place within the context of the larger Social & Collective Story.
Source Here
© 2023 crystalwind.ca. All rights reserved. We track all IP addresses with cisco sniffer technology. Using a Proxy/VPN will not hide your IP.
CrystalWind.ca is free to use because of donations from people like you. Please help support us!
Blessings!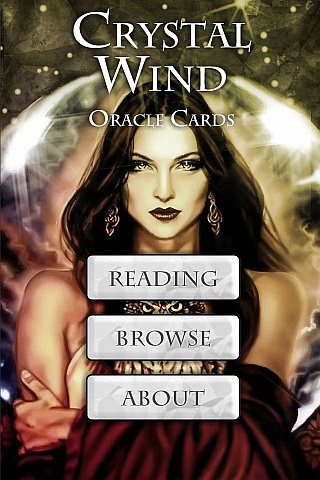 Cut Through The Illusions!
Available On

Spirit Animal Totem Of The Day!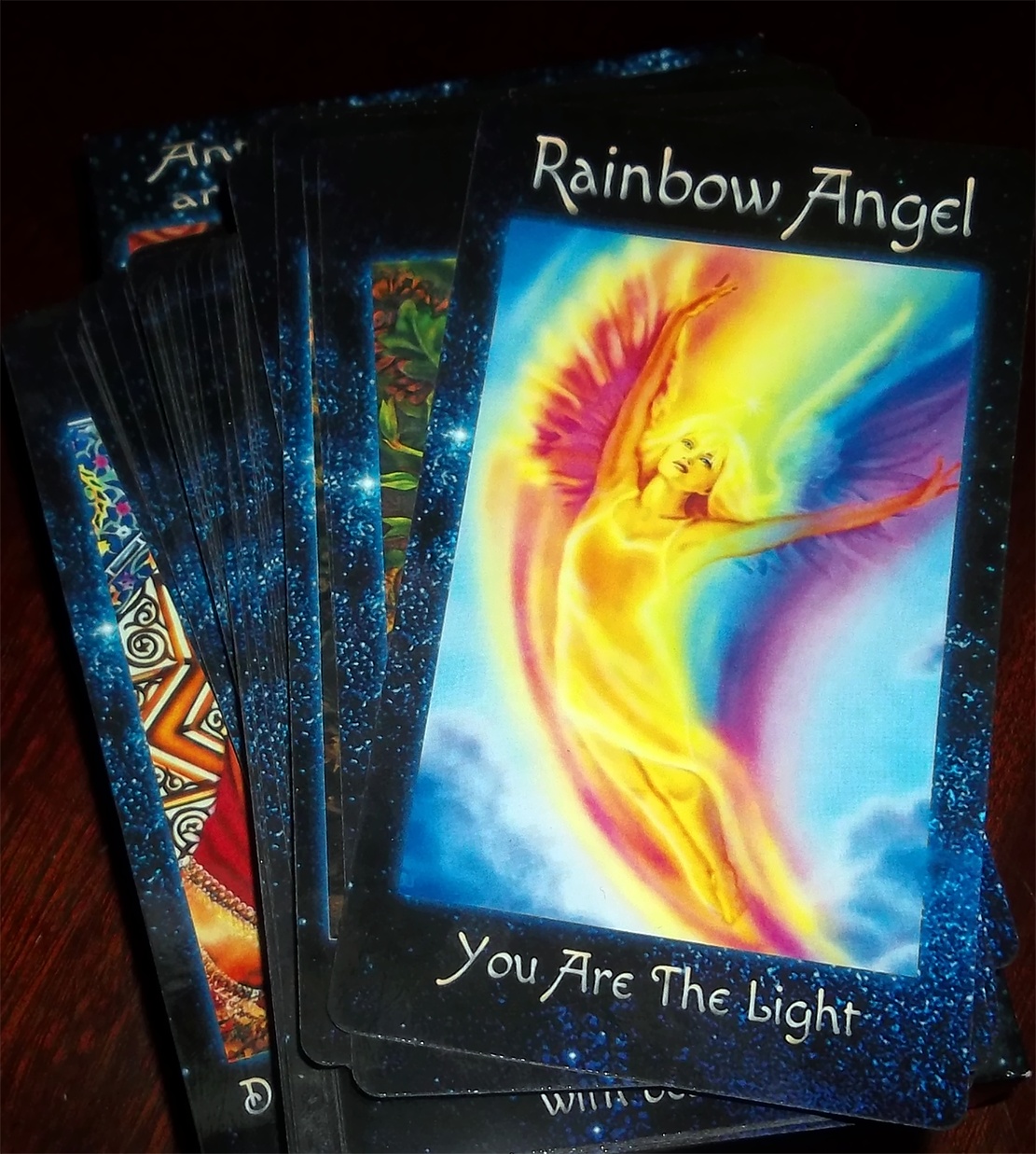 The Crystal Wind Oracle
Myth & Magic Card Deck!
Details Here!
NEW Expanded
Printed & Boxed!
Now with 58 cards!
Who is Online Now
We have 1060 guests and no members online