Category: Forecasts and Horoscopes Written by Pam Younghans Views: 1274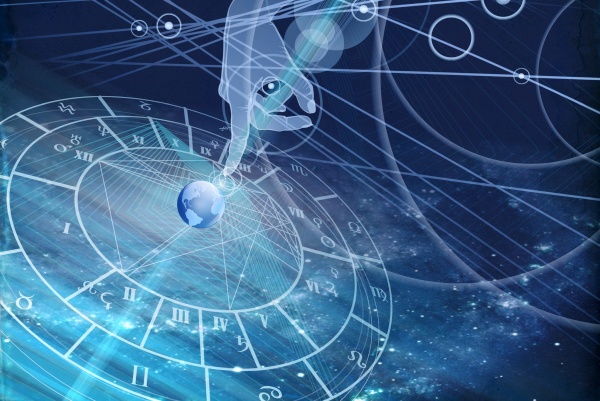 IT IS RARE to have two Full Moons in the same sign within a single calendar year – but that's exactly what we have in July and August 2021. On July 23, a Full Moon occurred in the early degrees of Aquarius (at 01°26´). Next Sunday, August 22, we have a second Full Moon in the very last degree of the sign (29°36´).
A duplicate Full Moon such as this places a very strong emphasis on the qualities and purposes of the sign involved. Aquarius is the original thinker, the nonconformist, the eccentric, the mad scientist. It defies expectations and, in fact, may relish the opportunity to raise a few eyebrows. Just consider that although Aquarius is an air sign, its symbol is "the Waterbearer." Always the individualist, refusing to be limited by labels, Aquarius is just a bit amused that some may not realize that the "waters" pouring from its urn are the waters of Knowledge.
AQUARIUS demands personal freedom and equality and, as a fixed sign, strongly resists being controlled or being told to conform. As an extension of these themes, it is also the sign of idealism, social reform, and humanitarianism.
It doesn't take much searching to find all these qualities being accentuated right now, in ourselves, in friends and loved ones, and in society as a whole. Our challenge, perhaps, is in figuring out the most enlightened ways to express our Aquarian tendencies.
The shadow qualities of the sign include being a rebel for the thrill of the adrenalin rush (without a higher cause), being an anarchist without an eye to the future, being a know-it-all, or being detached to the point of being unsympathetic. The higher-vibrational attributes of Aquarius include seeing the universality of all life, valuing community and cooperation, being open to new and progressive ideas, and honoring the intuition as much as the intellect.
OUR FULL MOON next Sunday is especially pivotal, since it occurs when the Moon is in the last degree of Aquarius and the Sun is in the last degree of Leo. The 30th degree of a sign is called the "anaretic" degree, and its activation increases the potential for a crisis to occur, due to an underlying sense of urgency.
It's as if the Moon and the Sun feel the pressure to get all their issues sorted out, and quickly, before they move on to the next sign. Because of this, we'll want to be careful about making decisions around the time of the Full Moon. If we react rather than respond, or take action when we're in a crisis mode, our choices are likely to be motivated by fear, and that energy will carry with us going forward. Instead, our job will be to take our time, to get quiet, and to allow our intuition to be our guide.
JUPITER is within three degrees of the Moon at the time of the lunation, which perfects at 5:01 a.m. PDT (12:01 p.m. GMT). As the largest of the known planets in our solar system, Jupiter's influence can be similar to a magnifying glass. Whatever the Giant Planet touches seems to gain size and weight. This effect is likely to add to our sense of being at a critical juncture with this Full Moon.
Jupiter also represents that which we believe in, that which brings us meaning and joy, and that which seems "just" or "right." These themes are strongly woven into the energies of the Full Moon, and into the choices we may be called to make.
Another possible manifestation, since Jupiter is currently retrograde (moving backward), is that former legal issues may resurface now to be revisited. Jupiter was at its current degree of Aquarius back on April 21, and will return to it on December 8. These dates may turn out to be critical in the unfolding of such concerns.
ANOTHER MEANINGFUL EVENT occurs on Thursday this week, when Uranus stations retrograde. Whenever a planet slows to change direction, we experience its influence more powerfully for a week or two on either side of the exact date.
The "Uranus effect" is electrical in nature. It is often compared to an earthquake or a hurricane, as it drives rapid change that can be shocking, perhaps unexpected, and usually disruptive. In this buildup to Uranus' station, it is not surprising that our planet has recently been shaken by major earthquakes, especially since Uranus is currently in earthy Taurus.
THE STANDARD ADVICE when we are dealing with strong Uranus energies is always to "expect the unexpected." This week and next, it will be important to be flexible, ready to shift gears at any time, and not to assume that we know how situations will unfold. The good news is that when Uranus comes to a standstill, it will be in harmonious trine aspect with both Mercury (exact on Friday) and Mars (exact on Saturday).
Mercury and Mars are traveling together in Virgo right now, and will be exactly conjunct on Wednesday. In general, Virgo is competent, efficient, discriminating, eager to serve, and unselfish. With Uranus trine these two planets in Virgo at the time of its station, we can believe that whatever surprises occur this week, we will have the intelligence (Mercury) and courage (Mars) to respond with common sense and discernment.
WHEN MERCURY AND MARS conjoin on Wednesday, they will be at 12°48´ Virgo and will activate the energies of the Omega symbol for that degree: "A meteorite with the edges worn smooth."
The explanation of this symbol by astrologer John Sandbach gives us even more hope for our capacity to successfully navigate the changes and challenges of the week ahead:
"We have a cosmic perspective that can help others to lift up out of their little limiting nightmares and karmic loops. We combine a coolness and softness with great power and unwillingness to compromise when the issue is important... It is only the limits of our earthly personality that could ever get in the way of the power of this – so let those limits go."
IT'S A VERY BUSY WEEK leading up to next Sunday's Full Moon, and we have a lot of planetary activity to work with. Here are the most important daily aspects, with my brief interpretations of each:
Monday
Mercury quincunx Saturn: Uncertainties can derail us in the short-term. This aspect requires that we be willing to see the bigger picture in addition to the details.
Tuesday
Mercury sesquiquadrate Eris, Sun trine Eris, Mercury sesquiquadrate Pluto, Sun quincunx Pluto: With these aspects, Mercury and the Sun are activating the upcoming Pluto-Eris square. Controversies and power struggles are likely. People are highly critical, easily taking offense if they feel slighted. Jupiter semisquare Chiron: We tend to respond from old wounds and insecurities. If feeling compelled to react in anger, it will be important to take a pause and consider what fears lie beneath the rage. Once we take time to listen to the voice of our fearful inner child, we will be better able to respond instead of react to whatever has triggered us.
Wednesday
Mars quincunx Chiron, Mercury quincunx Chiron, Mercury conjunct Mars: Issues that were raised yesterday, that resulted in hurt feelings, continue to drive actions and words today. Again, taking time for self-care – as well as understanding the pressure that everyone is under – may help diffuse situations that might otherwise escalate.
Thursday
Moon square Eris (4:48 p.m. PDT), Moon conjunct Pluto (4:59 p.m. PDT): The Moon triggers the effects of the longer-term, argumentative Pluto-Eris square.
Sun opposite Jupiter, Sun sesquiquadrate Chiron: We may over-react to apparent affronts. This is another opportunity to employ self-care methods before taking action.
Uranus stations retrograde: See above.
Friday
Mercury trine Uranus: Insights and new ideas come more easily. We are willing to think outside the box.
Saturday
Mars trine Uranus: Surprising actions take us in new directions, allowing us greater freedom in some area of our lives.
Sunday
Full Moon 5:01 am PDT: See above.
Sun enters Virgo: For the next four weeks, until the Libra Equinox on September 22, practical concerns tend to take priority. We are generally willing to do the work needed to make improvements in our lives. We may also be hyper-aware of imperfections due to a heightened critical sense.
IF YOUR BIRTHDAY IS THIS WEEK: Your optimism and belief in yourself are heightened this year. The need to express yourself is especially strong, and you may take more risks than usual. This can be very helpful for those who wish to make an impression in some way – but also be aware of a potential blind spot as to the needs of others. If channeled appropriately, and with consideration of other perspectives, your enthusiasm can take you far. (Solar Return Sun opposite Jupiter, trine Eris)
In peace and with gratitude,
Pam
All times listed are Pacific Daylight Time. For Greenwich Mean Time, add 7 hours.
MON: Mercury quincunx Saturn

TUE: Mercury sesquiquadrate Eris, Sun trine Eris, Mercury sesquiquadrate Pluto, Sun quincunx Pluto, Jupiter semisquare Chiron

WED: Mars quincunx Chiron, Mercury quincunx Chiron, Mercury conjunct Mars

THU: Moon square Eris, Moon conjunct Pluto, Sun opposite Jupiter, Uranus stations retrograde, Sun sesquiquadrate Chiron

FRI: Mercury trine Uranus

SAT: Mars trine Uranus

SUN: Full Moon 5:01 am PDT, Sun enters Virgo
---
WEBINAR IN JUST THREE WEEKS! I'm excited to announce that my next webinar, entitled "The Final Ascent," is set for Wednesday, September 8! The class will cover the rest of 2021, which will truly feel like the last stage of the difficult climb humanity has undertaken this year. During the last four months of the year, we will be working with the last Pluto-Eris square (October), two eclipses in November-December (including a Total Solar Eclipse), Jupiter's re-entry into spiritual Pisces (December), the final Saturn-Uranus square (December), and more!
As always, you'll receive monthly calendars for notetaking before the class airs, and the entire presentation will be recorded for replay, for those who cannot attend live.
I hope you can join us! Please check out the complete description in the right-hand column on this page. Or, just click and register HERE (https://cosmiceventfall21.eventbrite.com).
Pam Younghans lives in a log cabin outside of Seattle, Washington with her two dogs. She has been interpreting astrology charts for over 30 years, and has been reading charts professionally since the mid-1980s. Astrologer Pam Younghans writes this NorthPoint Astrology Journal based on planetary influences and guidance received. Her hope is to offer perspectives and insights that will assist you in utilizing current energies to enhance your life experience and accelerate your spiritual and personal growth.

Feel free to share this NorthPoint Journal with others who may enjoy it! When doing so, please forward it in its entirety, including all contact and copyright information. To learn more about private astrology sessions, please visit the "Personal Readings" page at www.northpointastrology.com. To schedule a reading, please email .

Copyright NorthPoint Astrology 2021. All Rights Reserved.
Source Here
---
CrystalWind.ca is free to access and use.
Please support us with a small gift of $11.11 or $22.22 or $33.33.
Thank you!

ॐ Namasté - Blessings!

"Life is an echo, what you send out comes back."
© 2008-2021 crystalwind.ca. All rights reserved.
Spirit Animal Totem Of The Day!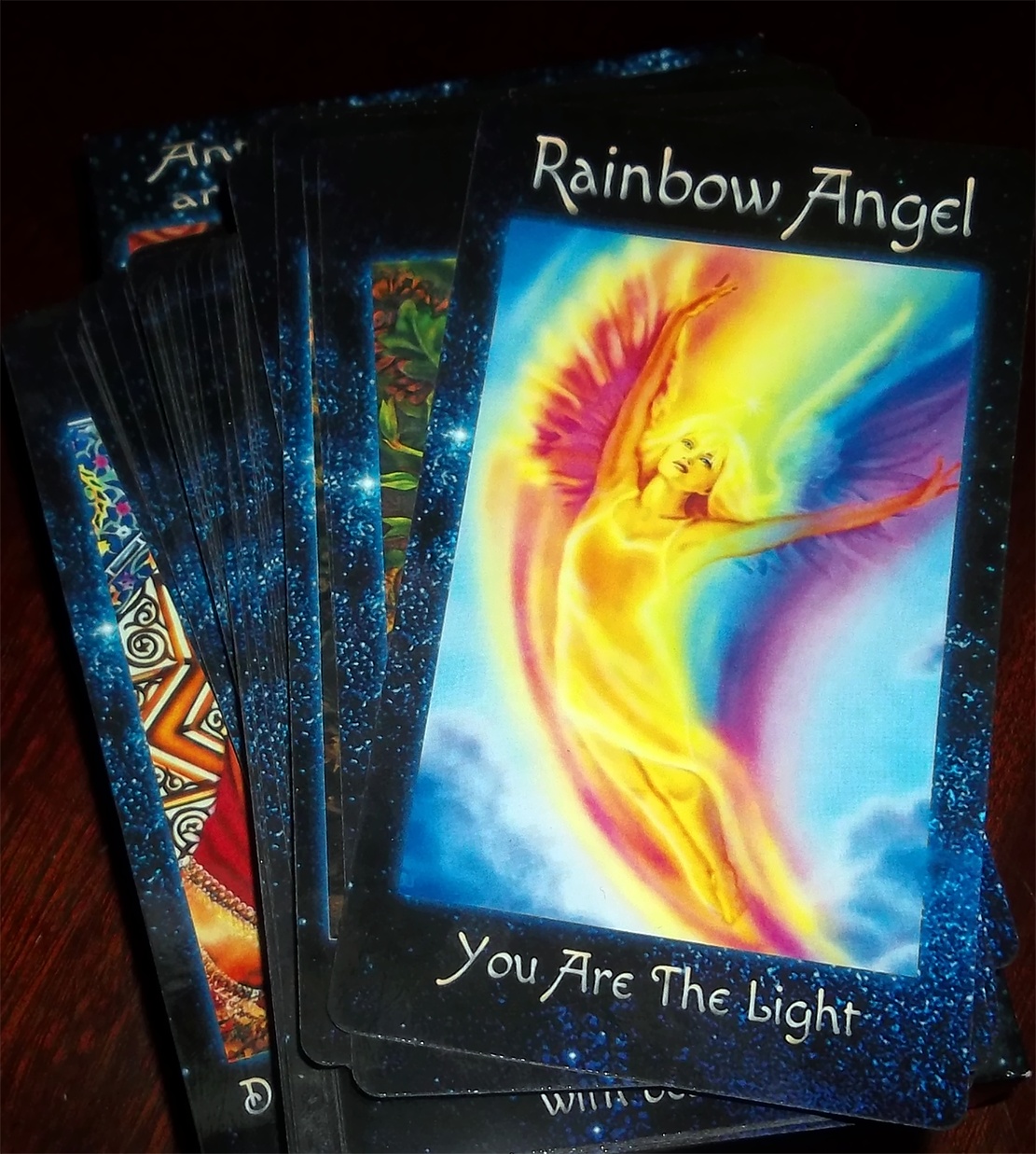 The Crystal Wind Oracle
Myth & Magic Card Deck!
Details Here!
NEW Expanded
Printed & Boxed!
Now with 58 cards!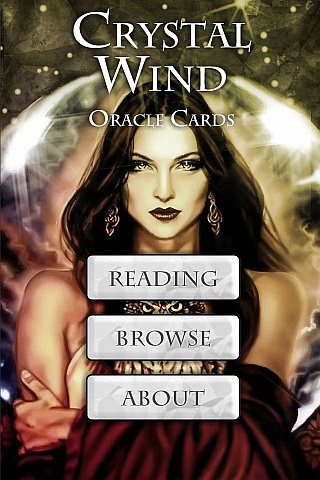 Cut Through The Illusions!
Who is Online Now
We have 1458 guests and no members online