Category: Forecasts and Horoscopes Written by Pam Younghans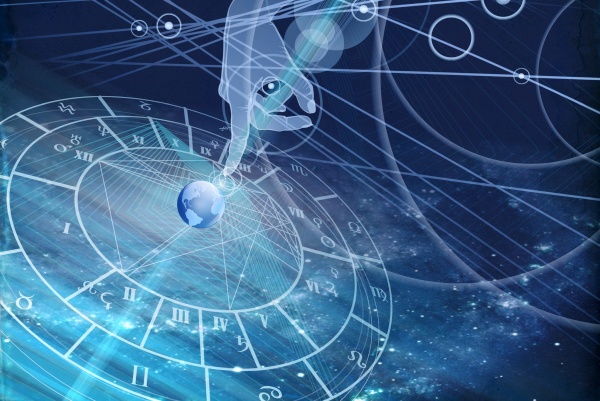 AS WE TRANSITION to a healthier physical state, our bodies often go through a process of detoxification. As such, we accept that certain symptoms may worsen before they get better. Although we would like to just simply remove the toxins from our bodies and be done with it, there is usually a course of healing that must be traversed. And, if we are working to release substances that our bodies have become addicted to, we may also go through withdrawal symptoms along the way.
Likewise, when we are working with a therapist to transform long-held personality patterns, we don't expect that we'll be "cured" after only one visit. And, we realize once we dive into the therapy, en route to greater wholeness, that we will be going through an at-times uncomfortable emotional and mental detox process.
THE PLANET PLUTO is an agent of deep transformation and could be called the "psychotherapist" or "detox" planet. While in Capricorn (2008-2024), it is dedicated to revealing the shadow side of social structures and governments, on its way to helping us purge the negative patterns and systems that have kept us in fear and have limited our full empowerment.
Since 2019, Pluto has been in square aspect to the dwarf planet Eris, with their exact aspect occurring three times in 2020. Here, in 2021, we will have two more exact squares, on August 27 and October 9. Although the exact aspect is still a month away, we are already working with its influence, since the two dwarf planets are already within one degree of being precisely square each other.
As Pluto and Eris square off, humanity is going through a powerful detox process. Accordingly, many of the symptoms of chronic social illnesses seem to be getting worse. And, we may also experience withdrawal symptoms as our outer systems and inner psyches resist the profound changes that are underway.
THE EFFECTS of the Pluto-Eris square were strongly activated last week when the Sun in Cancer squared Eris and opposed Pluto. Those aspects have corresponded with increased social unrest and protests in many countries. Many of the public demonstrations are motivated by an urgent need to fight against injustice; this kind of assertiveness is one of the qualities we are learning to associate with Eris.
We'll be working with the influence of that Pluto-Eris square again this coming week. This is due to the increased strength of Eris as it stations retrograde and is trine Mars on Wednesday, as well as the effects of the Mars-Pluto quincunx that perfects on Thursday.
And, next Sunday (July 25), Mercury in Cancer will be square Eris and opposite Pluto. If we're not self-aware, this could be a highly confrontational day, with words too-easily becoming weapons. Since Mercury rules transportation and networking, we may also see some disruptions in these areas.
THE PLUTO-ERIS SQUARE is complex, and astrologers vary in their interpretations of this influence. But since it is a hard aspect, even if there are positive end results, we are likely to see the shadow side of both Pluto and Eris at work from time to time.
Renowned astrologer Steven Forrest believes that the energy of the Pluto-Eris square is at the heart of the COVID-19 pandemic. In his online article entitled "Pluto, Eris, and the Evolutionary Meaning of COVID-19," Mr. Forrest draws upon the shadow qualities of Eris in Aries. These include a competitiveness that finds fulfillment in an opponent's pain, and a "me-first" mindset that, in its focus on fulfilling its own self-oriented desires of the moment, does not consider what might be for the greater good.
It is interesting to note that as we get closer to the next exact Pluto-Eris square, and as it is activated by other planetary events here in the last half of July, headlines tell us that another wave of a coronavirus variant is beginning to build around the globe. If Mr. Forrest is correct, we are likely to see this wave build over the next month.
THE AQUARIUS FULL MOON that lights the night sky on Friday is another notable event this week. The first fact to notice about this lunation is that it is the first of two Aquarius Full Moons this year. It is a somewhat rare occurrence, but we can get two Full Moons in the same sign within the same year, if the first is at the very beginning of the sign.
Having two such lunations puts an extra emphasis on the themes of Aquarius over the next several weeks. A Full Moon is a time of enhanced awareness, and the sign of the Waterbearer has a strong need for social connections and community. It is strongly associated with equality and altruism, inventive or scientific ideas, and reform or rebellion.
Aquarius is also linked to metaphysics, the expansion of consciousness, intuitive knowledge, and progressive action that guides humanity into the future. These are the themes we may be especially aware of this week, and again at the second Aquarius Full Moon on August 22 (right before the exact Pluto-Eris square).
THIS FRIDAY'S LUNATION will occur when the Moon is at 01°26´ Aquarius and the Sun is at the same degree of Leo. Even though the Moon is in Aquarius, it will be in an "out of sign" conjunction with Pluto (at 25°24´ Capricorn). Most astrologers use about an eight-degree orb for aspects, and Pluto will be within 07°02´ of the Moon. And, Luna will also be in an "out of sign" square with Eris (at 24°47´ Aries).
Long story short, this Full Moon will be activating the Pluto-Eris square. We should have a much greater awareness by the end of the week of how that longer-term square is impacting our world and our individual lives.
A SAVING GRACE, if you will, to the manifestations of the Full Moon is that Luna will be tightly conjunct the asteroid Chariklo (at 01°52´ Aquarius). Chariklo is currently the largest known "centaur" asteroid, and is the namesake of the gracious yet resilient wife of Wounded Healer Chiron.
Astrologer Melanie Reinhart writes this about Chariklo's impact:
"Chariklo is a midwife. Literally, as in physical birth and death, or metaphorically, when we 'die' to an old identity or way of life and enter a profound transition. A deeply yin energy, out of which a new yang is born. Recognition of the silent power of this profound receptivity."
THE QUALITIES associated with Chariklo are compassion, devotion, discernment, and a nurturing presence. At the same time, it supports having strong personal boundaries, and stands firm in the knowing that "no means no."
An article by Jewel on the "Truth in Aspect Astrology" website states that Chariklo in Aquarius represents "a need to establish social boundaries ... the ability to have compassion for all because we are able to maintain a sense of self ... a need to see beyond the boundaries of the current social structure."
It is interesting to see some correspondence here with Steven Forrest's appraisal of the Pluto-Eris square, which ultimately requires that we see beyond our own limited view and have compassion for all, even as we stay true to ourselves. A tall order at times.
AT THE HEART of this Full Moon is a strong knowing that we have turned a corner and are headed in a new direction. We are still releasing the past (conjunct Pluto) and dealing with discord (square Eris), but we are inspired by our knowing that kindness and integrity (conjunct Chariklo) are key to our successful navigation of these times.
As added guidance for how to navigate this week, here is the Chandra symbol from astrologer John Sandbach for the second degree of Aquarius, which is activated by the Full Moon:
"A woman strolling in a garden. She is unaware that she is being watched by elves. The power of nature is all around us and within us, and even though we may not experience it directly, we have the potential of tuning into it psychically and deriving immense knowledge and support from it. This degree is aware of the illusive nature of the forces that come together to create our world. It is seeking to contact those forces, but knows instinctively that to do so will take patience, and will require a gentle melding with those energies. By letting go of desires and agendas, one can find the whole world ready and waiting to assist one's spiritual growth."
HERE are my very brief interpretations of the most significant aspects this week, day by day:
Monday
Mercury square Chiron: A difficult day for conversations, as anger is easily triggered if someone is feeling defensive.
Tuesday
Mercury sextile Uranus and sesquiquadrate Jupiter: New ideas are abundant, but be cautious about implementing them too quickly. Discernment may not be strong.
Wednesday
Eris stations retrograde, Mars trine Eris: Activating the Pluto-Eris square (see above).
Venus enters Virgo: Venus will be in Virgo for about three weeks (from July 22 to August 16). During this time, our approach to relationships is more practical, reserved, and analytical. Be aware of becoming overly critical of self or others.
Thursday
Venus opposite Jupiter: We may feel especially generous today, either in a love relationship or in our spending. Remember to find a healthy balance before opening your heart or your pocketbook too widely.
Mars quincunx Pluto: Mars activates the Pluto-Eris square (see above).
Sun enters Leo and quincunx Jupiter: While the Sun is in Leo (July 22 to August 22), we feel a greater need to live in the moment, to enjoy life as it comes, and to take risks. Since Leo is a fixed sign, people may also be especially dramatic or stubborn in their responses. These latter qualities may be increased today as the Sun makes a hard aspect to expansive Jupiter.
Friday
Full Moon 7:36 p.m. PDT: See above.
Saturday
Mercury trine Neptune: A good day for meditation, inspired writing, and accessing your creative muse.
Sunday
Mercury square Eris and opposite Pluto: Mercury activates the Pluto-Eris square. (See above.)
IF YOUR BIRTHDAY IS THIS WEEK: This is a year of major transition for you. At times, you may feel more vulnerable than usual, which can cause you to react in a protective or defensive way. This is a profound opportunity to delve into your own emotional patterns, to see how and where you may be giving your power away – whether to other people, situations, or fear itself. As you navigate the changes of this year, you will be on a hero's journey that will ultimately result in your becoming more empowered and confident in your choices. (Solar Return Sun opposite Pluto, square Eris)
In peace and with gratitude,
Pam
All times listed are Pacific Daylight Time. For Greenwich Mean Time, add 7 hours.
MON: Mercury square Chiron

TUE: Mercury sextile Uranus, Mercury sesquiquadrate Jupiter

WED: Eris stations retrograde, Mars trine Eris, Venus enters Virgo

THU: Venus opposite Jupiter, Mars quincunx Pluto, Sun enters Leo, Sun quincunx Jupiter

FRI: Full Moon 7:36 p.m. PDT

SAT: Mercury trine Neptune

SUN: Mercury square Eris, Mercury opposite Pluto
Pam Younghans lives in a log cabin outside of Seattle, Washington with her two dogs. She has been interpreting astrology charts for over 30 years, and has been reading charts professionally since the mid-1980s. Astrologer Pam Younghans writes this NorthPoint Astrology Journal based on planetary influences and guidance received. Her hope is to offer perspectives and insights that will assist you in utilizing current energies to enhance your life experience and accelerate your spiritual and personal growth.

Feel free to share this NorthPoint Journal with others who may enjoy it! When doing so, please forward it in its entirety, including all contact and copyright information. To learn more about private astrology sessions, please visit the "Personal Readings" page at www.northpointastrology.com. To schedule a reading, please email .

Copyright NorthPoint Astrology 2021. All Rights Reserved.
Source Here
---
CrystalWind.ca is free to access and use.
Please support us with a small gift of $11.11 or $22.22 or $33.33.
Spirit Animal Totem Of The Day!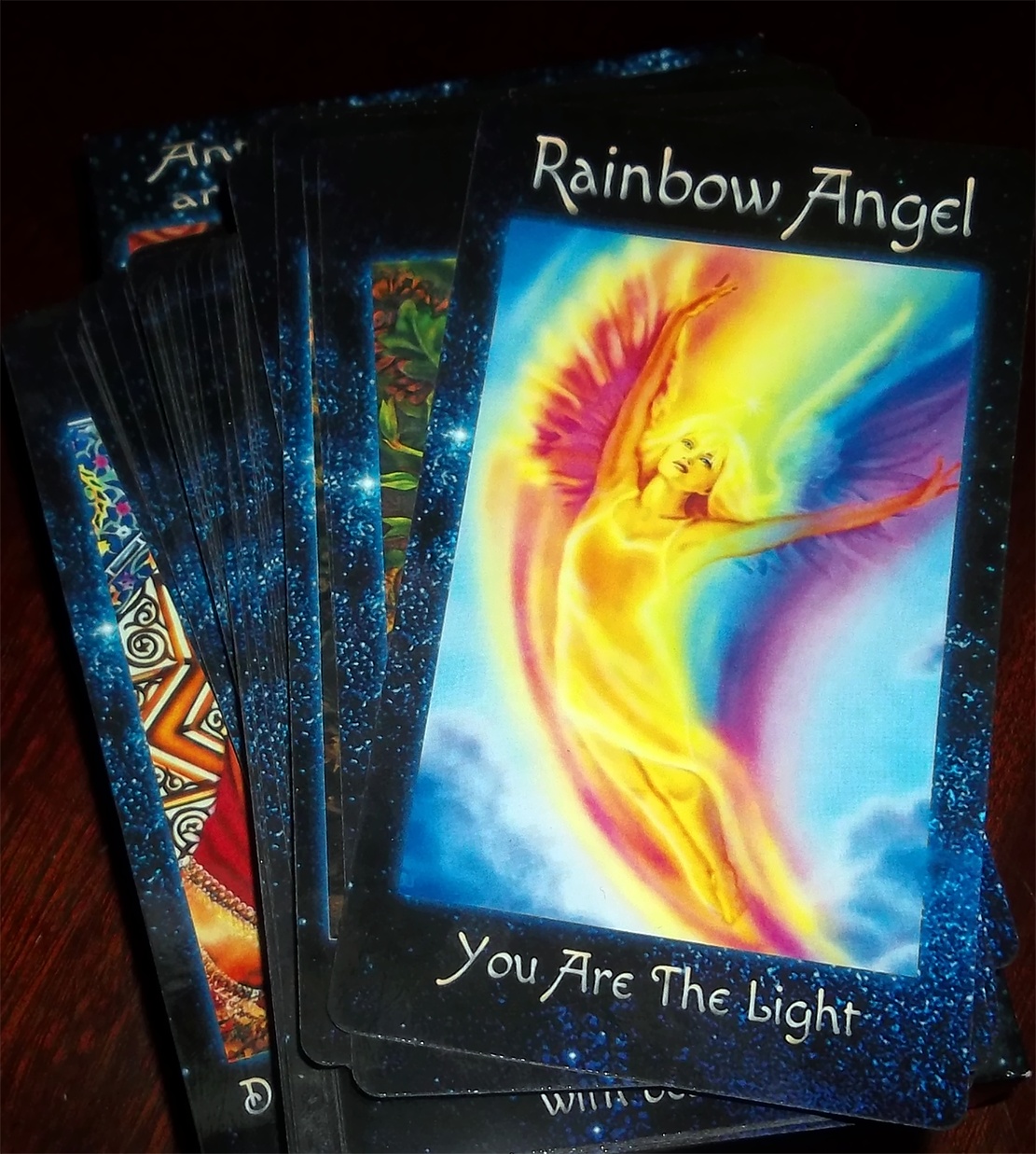 The Crystal Wind Oracle
Myth & Magic Card Deck!
Details Here!
NEW Expanded
Printed & Boxed!
Now with 58 cards!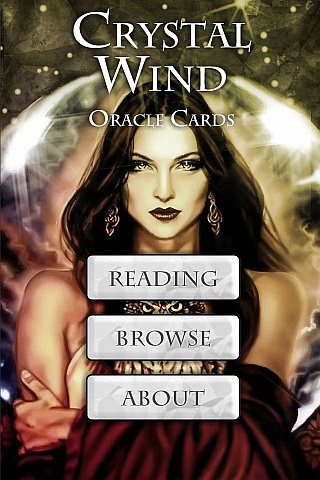 Cut Through The Illusions!
Who is Online Now
We have 805 guests and no members online