Category: Forecasts and Horoscopes Written by Pam Younghans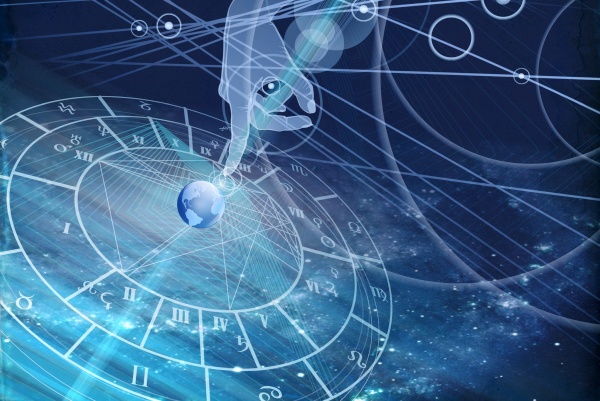 PARADIGM SHIFT: We are nearing one of the most important astrological events of 2022: the conjunction of Uranus, Mars, and the North Node in Taurus. While exact on July 31-August 1, this influence has been building since Mars entered the sign of The Bull on July 6. It will be of strongest impact from July 29 to August 5, when the Red Planet is within 2 degrees of being exactly conjunct Uranus.
What can we expect with this event in the sign of Taurus, which rules nature and the environment, finances, values, and morals?
The planet Mars represents the principles of dynamic action and desire. When its influence is strong, we feel a heightened sense of energy, personal drive, and even urgency. People can be more assertive, impulsive, impatient, and sometimes aggressive. When Uranus is activated, events tend to occur suddenly and unexpectedly. People can act in surprising ways, often in rebellious fashion. This is very electrical energy, analogous to a bolt of lightning in its effects.
The North Node is not a planet, but a mathematical point based on the relationship between the Sun, the Moon, and the Earth. By sign, it represents what qualities humanity must develop if it is to evolve spiritually. When the North Node is activated, we are encouraged to take significant strides forward in our spiritual growth.
PAST AND PRESENT: Mars and Uranus rendezvous in the heavens every two years or so, but a three-way conjunction involving the North Node is much more rare. The last time Mars and Uranus conjoined in Taurus was on January 20, 2020. Even though the North Node was not involved in that alignment, seeing what events occurred on and around that day could provide some insights into what we might expect with the current alignment.
The positive potentials of Mars-Uranus in Taurus include making progress in the areas of environmental concern. Looking for events that correspond with these themes, we see that January 20, 2022 was Inauguration Day in the U.S., and the new president (rebelling in Uranus-like fashion against the policies of the previous administration) immediately issued an order blocking the Keystone Pipeline. It was also the day that the U.S. rejoined the Paris Climate Accord. In the state of Indiana, a news story described the results of a state-wide poll that showed overwhelming support from voters – across all party lines – for more renewable energy in Indiana.
Unfortunately, we also see evidence of the shadow side of the Mars-Uranus collaboration on that day. When these two planets interact, it can manifest as sudden events that are destructive in nature – but hopefully with the higher purpose of inspiring necessary change. Major explosions in Madrid, Spain and at a coal mine in Uzbekistan also occurred on January 20, 2022.
HIGHER POTENTIALS: Sideways-spinning Uranus is one of the transpersonal planets, which means it has certain elevated potentials. It is the planetary representative of higher consciousness and Divine Mind. When Uranus aligns with proactive Mars and the spiritually progressive North Node, what we might experience?
A surprising event that shifts our consciousness?
An opening to higher frequencies that alters our perspective of reality?
Abrupt events or an energy surge that propel us forward on our evolutionary path?
New awareness of the impact of our actions on the environment, as well as inspired solutions or actions to address these issues?
These are all possibilities we will want to be open to over the next couple of weeks. And, we could experience specific downloads of (surprising) information this week, since Mercury the Messenger will be square Mars on Tuesday and square Uranus and the North Node on Thursday.
JUPITER RETROGRADE: Another event of note this week: Jupiter will station retrograde on Thursday, July 28. As mentioned in last week's Journal, when a planet comes to a standstill in order to change direction, we tend to feel its energies more profoundly.
Jupiter is the planet of Hope and Faith, representing our search for meaning in life and our desire for expansion. As the largest known planet of our solar system, it also has the effect of magnifying whatever it touches. Here is the Chandra symbol for the ninth degree of Aries, where Jupiter stations, along with its interpretation by astrologer John Sandbach:
"A fat man in a state of reverie smoking a hookah: The ponderous body sinks into earth, the light smoke drifts toward heaven. The thoughts rise up – a yearning for elevation, for expansion, to escape gravity and the heavy frequencies of earth. This degree is mesmerized by its own imaginative visions and yearns to be at one with the glorious spiritual realities of which they are mere reflections. At its highest, it helps us find inner peace and acceptance of the world as it is, and heals the ill effects of conflict and striving too hard with the medicine of pure, directionless being – a divine laziness – the lilies of the field."
With the energies represented by this symbol magnified this week, we can anticipate that our yearning for spiritual connection will be especially strong over the coming days. And, perhaps, with help from the Uranus/Mars/North Node alignment, we will be able to experience transcendent states of consciousness that add to our understanding of "the glorious spiritual realities of which we are mere reflections."
LEO NEW MOON: Also this Thursday, July 28, the Moon and Sun align to begin a new lunar cycle. The New Moon occurs at 10:54 a.m. PDT, when the two lights conjoin at 5°38' Leo. This lunation, and the next four weeks, may feel quite expansive due to a harmonious trine aspect between the New Moon and greater benefic Jupiter – which, as we know, is especially strong on Thursday.
If we tap into the energies of this optimistic Jupiter trine, we can more readily access the confidence and faith needed to rise above any issues that may crop up over the next month. We can also grow in our understanding of life's meaning, and feel creatively inspired, motivated by compassion, generosity, and altruism.
The New Moon is also just a few degrees away from dwarf planet Ceres, named for the Earth Mother goddess. This conjunction indicates that deep emotions may come to the surface during this lunar cycle. We may have special sensitivity to the needs of animals and the planet Earth at this time. The "need to be needed" will be strong, and we may have significant opportunities to give selflessly to others. One caution, however; Ceres represents both emotional nurturing and physical nutrition, so it may be especially tempting to try to fill an emotional void with food, sweets in particular.
DAILY ASPECTS: Here is my list of this week's important planetary aspects, along with my brief interpretations of each:
Monday
No major aspects are exact today.
Tuesday
Mercury square Mars: Arguments are possible today, driven by disagreements on how to navigate necessary changes that no one really wants to make.
Wednesday
Mercury trine Chiron: This harmonious aspect gives us an opportunity to heal any communication rifts that may have occurred yesterday.
Thursday
Jupiter stations retrograde: Jupiter will be retrograde until November 23. During these next four months, we will be reviewing what we believe and have faith in.
Mercury square Uranus, Mercury square nodal axis: Nerves are stretched thin, plans go awry, and thinking is erratic today. We are tested in our willingness to be open to new insights and information.
Friday
No major aspects are exact today.
Saturday
Mercury opposite Saturn: We may have some difficult decisions to make, that require us to look beyond our need for immediate personal gratification. Delays occur that test our patience.
Sunday
Venus square Chiron: People are feeling sensitive today and tend to take things personally. This would be a good day for some self-care, especially if you are feeling vulnerable.
Mercury sesquiquadrate Jupiter: We may be overwhelmed by too much information, especially if we are trying to figure things out rationally. This aspect is the equivalent of a run-on sentence that becomes more meaningless the longer it is.
Uranus conjunct North Node: The god of the Starry Skies aligns with the point of Karmic Growth, supporting us in taking unexpected strides forward on our spiritual journey.
Sun trine Jupiter: This aspect supports an optimistic and generous attitude. We are more able to see the positive purposes of our current experience.
IF YOUR BIRTHDAY IS THIS WEEK: You may feel that you have "an angel on your shoulder" this year, dear Leo. There is an opportunity for much growth and expansion, buoyed by a sense of being supported both spiritually and physically. You may also be more in touch with your emotional needs and find yourself wanting to spend more time with family and close loved ones. This is a good year to find ways to express your caring through your chosen form of creative self-expression. (Solar Return Sun trine Jupiter, conjunct Ceres)
In peace and with gratitude,
Pam
All times listed are Pacific Daylight Time. For Greenwich Mean Time, add 7 hours.
MON: No major aspects are exact today
TUE: Mercury square Mars
WED: Mercury trine Chiron
THU: Jupiter stations retrograde, Mercury square Uranus, Mercury square nodal axis
FRI: No major aspects are exact today
SAT: Mercury opposite Saturn
SUN: Venus square Chiron, Mercury sesquiquadrate Jupiter, Uranus conjunct North Node, Sun trine Jupiter
---
Astrologer Pam Younghans writes the NorthPoint Astrology Journal based on planetary influences and insights received. Her hope is to bring astrology "down to earth" in a way that will help readers navigate current energies, while also utilizing these energies for spiritual and personal growth.
Feel free to share this NorthPoint Journal with others who may enjoy it! Please forward it in its entirety, including all contact and copyright information.
To learn more about Pam's work, please visit www.northpointastrology.com.
NorthPoint Journal copyright 2022 Pam Younghans. All Rights Reserved.
Source Here
---
© 2022 crystalwind.ca. All rights reserved.
---
CrystalWind.ca is free to access and use.
Please support us with a small gift of $11.11 or $22.22 or $33.33.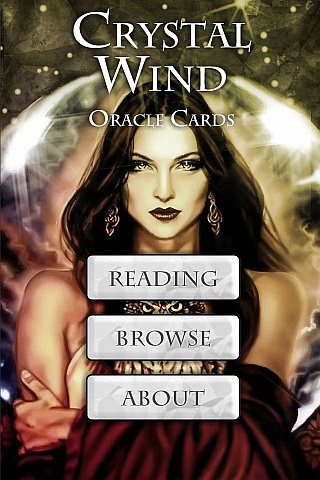 Cut Through The Illusions!
Available On

Spirit Animal Totem Of The Day!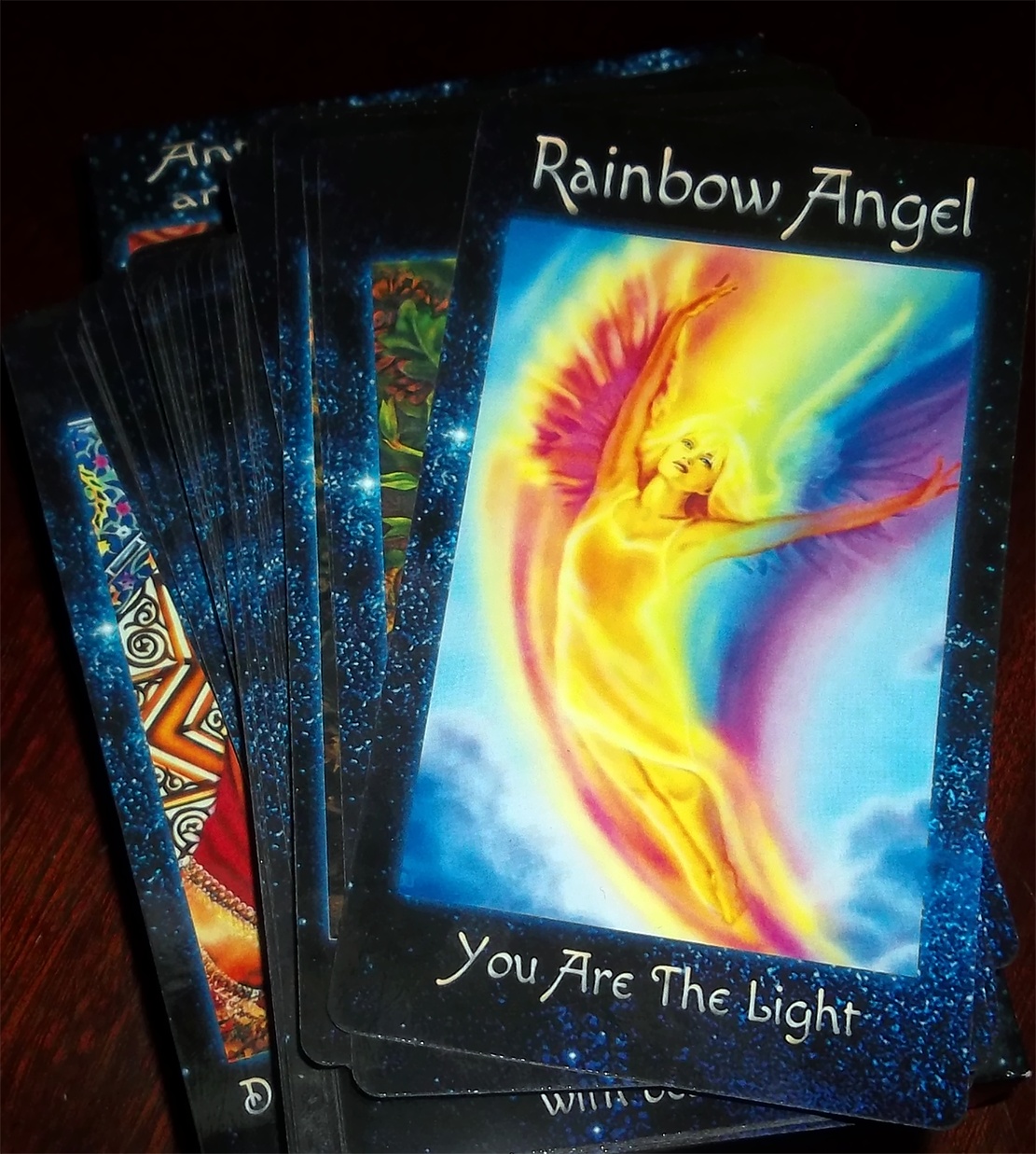 The Crystal Wind Oracle
Myth & Magic Card Deck!
Details Here!
NEW Expanded
Printed & Boxed!
Now with 58 cards!
Who is Online Now
We have 1153 guests and no members online