Category: Health Yourself Written by Sophia Smith Hits: 1673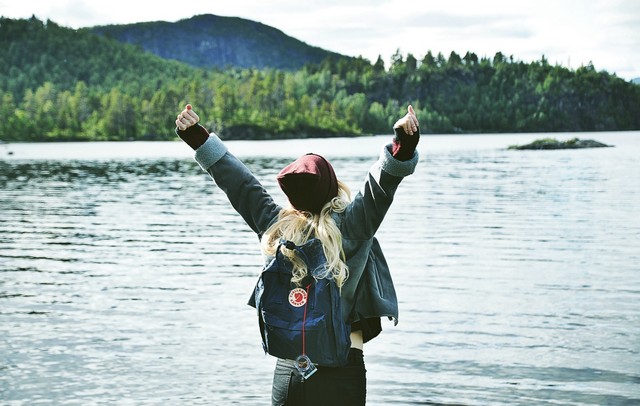 Traveling should always be fun and adventurous; a chance to learn something new about the world and yourself. No matter how true that is though, traveling can also be very demanding and stressful. Sometimes you won't get a chance to shower for a couple of days, other times your itinerary will be too tight to get any actual rest.
Here are some of the best tips on how to maintain a balanced mind and body throughout your journey so that you won't feel like you need a vacation from your vacation.
Stay hydrated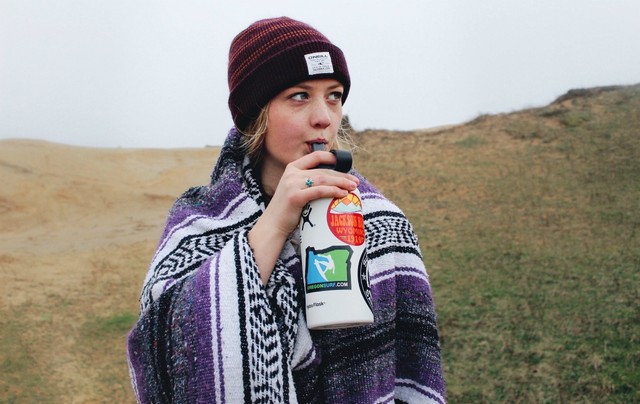 It's easy to forget to drink water while you are on the road and caught up in all the sights and activities. However, you must remember to stay hydrated, otherwise, you are not only risking dry skin but headaches, low energy and a slower metabolism as well. If you bring a reusable bottle with you on your trip, you will be reminded to take a sip every time you see it. On top of drinking a lot of water, try to limit your intake of coffee and alcohol as they will only dehydrate you more.
Do yoga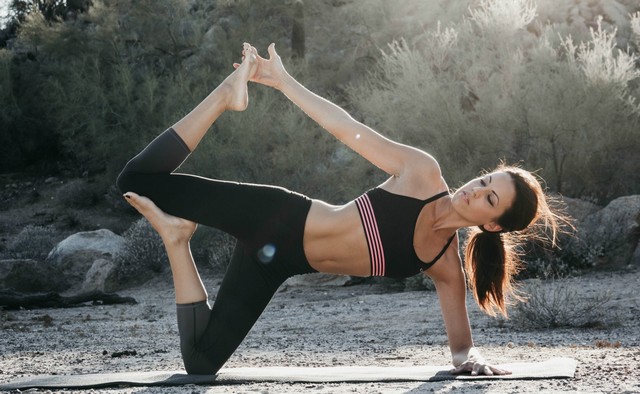 Just because you are taking a vacation doesn't mean that your body is as well. It is important not to give up on your exercise routine while you are on the road, otherwise, your body could just end up crashing as soon as you try to get back to it once you return home. If you make your health a priority, it won't be hard to organize your trip so that you have a little time each day to do some exercise. Yoga happens to pair extremely well with travel because you don't need an actual gym to do it; you could always find a sunny spot in nature to practice.
However, it isn't a bad idea to research local yoga studios before you go and attend a session or two, especially if you are going to an exotic location that could offer you some new insight into yoga. Just remember to bring some quality gym wear from home, as you don't want to be spending money on the next best thing while away – just as you don't want to have an excuse not to exercise.
Manage your inner peace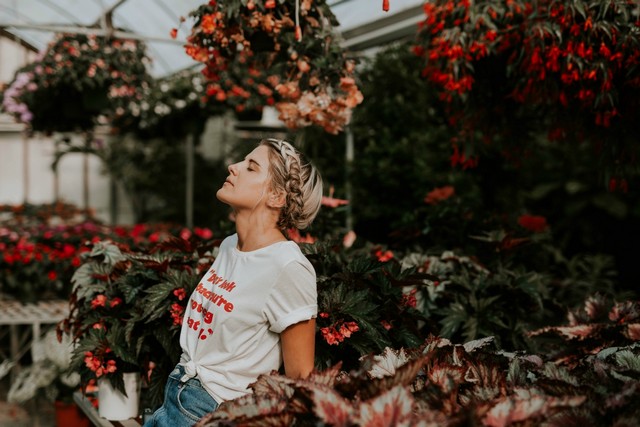 Most people tend to focus on the health of their body but forget that sometimes their mental health needs some care too. To manage any stress you might be feeling from your trip, make a point of taking some time each morning to incorporate a little meditation into your routine before leaving for that day's adventure. Meditating will remind you how important it is to be present and appreciate the moment.
In order to truly enjoy your vacation, you need to get rid of any tension you might be feeling, and generate positive vibes as soon as you get up. Although detoxing from the digital world is also important for managing inner peace, you are allowed to cheat a little and turn on your phone for some guided meditation if you find it hard to focus on your breathing on your own.
Schedule a time for rest

Sometimes you need to slow down and smell the flowers. In order to enjoy your vacation to the fullest, remember to actually schedule in some downtime – even if that means sleeping in. Getting enough sleep will not only keep you from being cranky and on the edge, it will also boost your immune system. People who continuously avoid getting the rest they need are at a higher risk of getting sick. Use your vacation mindfully and allow yourself some breathing room so that you can reset yourself and stay healthy.
Choose your destination accordingly

Although these are tips on how to stay healthy and balanced wherever you go, you might want to consider choosing a location with tranquillity in mind and have inner peace be the goal of your trip. On one of your next vacations, try to opt for something other than the hustle and bustle of a tourist hotspot. If you seek, you might find yourself while wandering a monastery (that is also a hotel complex) in the hilly countryside of Switzerland, or you might be better suited for a silent retreat in Mexico. This world has a lot of exotic locations to offer that will help clear your mind and detox your body. Look within yourself to see what you are missing and then choose a destination accordingly.
In life, it is important to maintain inner and outer balance, so it should be no different when you are traveling. If you take advantage of some of these tips, you won't return home feeling exhausted from life, instead, you will have recharged your batteries completely for a fresh new start
Credit
BIO:
Sophia Smith is beauty and style blogger, an eco-lifestyle lover, graphic designer and a DIY enthusiast. She is very passionate about natural skincare, minimalist wardrobe, yoga and mindful living. Sophia writes mostly about beauty-related topics in her articles. She has contributed to a number of publications including: Eco Warrior Princess, Viva Glam Magazine, How to Simplify and Carousel.
You can find out more about her writing by following her on: Facebook Twitter Google +
This article was submitted exclusively to CrystalWind.ca by Sophia Smith
© 2019 crystalwind.ca. All rights reserved. Do Not Copy.
CrystalWind.ca is free to access and use.
"Would you consider a small gift of $11.11 ?" :)
ॐ Namasté - Blessings!

© 2008-2019 crystalwind.ca. All rights reserved.