Category: Health Yourself Written by Sophia Smith Hits: 1974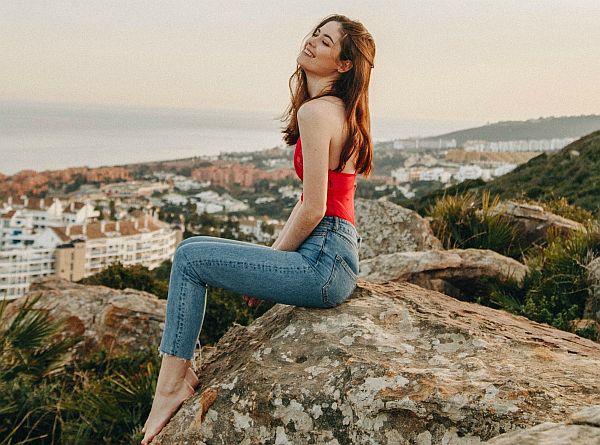 When we feel low on energy, experience mood oscillations, or we experience physical deterioration of any sort, we tend to seek and blame external culprits. Most of the time, however, the answer lies within ourselves and how we treat our bodies on a daily basis. All of the abovementioned issues can be mitigated, if not healed, through regular physical activity – one of the most beneficial habits you can embrace to boost your emotional, mental, and physical health. Regular exercising, however, starts on the inside, with your determination and willingness to commit to a routine that includes workouts to help achieve your health goals.
If you aren't certain as to what you can expect from changing your life by introducing exercise into your routine, there are a wide range of perks for your overall wellbeing. Let's go over several of the most crucial changes you can expect from making exercise an essential part of your lifestyle.
Elevate your energy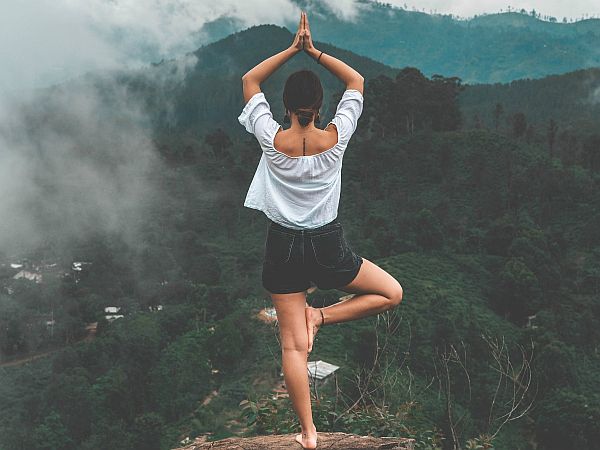 Sometimes, even the lightest of chores can be a burden if you're not fit enough to handle them. Anything, from the simplest activities such as picking up groceries or carrying your child can make you feel exhausted if your body is not equipped with the energy, strength, and endurance to handle the task. Do those stairs give you a hard time every time you need to reach the fifth floor? Chances are your body and mind need a boost in muscle strength and your cardiovascular system needs to grow stronger.
Daily physical activities, even something as simple as a jog around the block or a morning and evening yoga flow can drastically improve your energy levels. You'll find yourself feeling fitter for everyday challenges, your productivity soaring, and your body and mind ready to tackle anything life has in store for you.
Disease prevention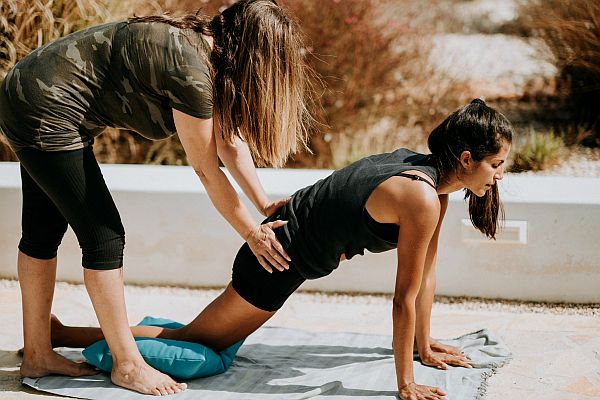 Physical exercise is a vital component of a healthy lifestyle, one that inspires and encourages many other healthy habits, such as healthy nutrition, weight management, quality sleep, and even healthier relationships. With such a powerful structure of healthy self-care practices, you will actively contribute to disease prevention on a daily basis. You can start by combining a brief meditation in the morning with your yoga flow to greet the Sun.
You can add a mid-day jog in the park in your favorite women's Adidas sneakers and your most comfortable tank top and leggings, wrap it up with a protein-rich smoothie, and spend the evening with another meditation session to unwind. Exercise shouldn't be an interruption to your day, but an invaluable addition to your flow that only adds energy and vitality and gives you the desire to follow through with all other habits that enhance your health.
Social interaction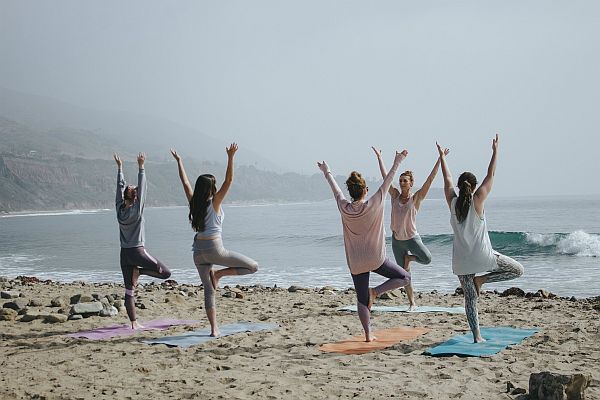 Nowadays, we spend most of our time online. Whether you're using LinkedIn for professional networking, or platforms such as Facebook to get in touch with your friends and family, you likely spend a majority of your time on yet another device, whether it's your phone or your computer to communicate with those you love. Getting active, on the other hand, has the power to bring more actual human closeness into your life.
For example, while you can use tools, fitness trackers such as Fitbit, and post your progress on social networks to increase accountability, you will also spend more time surrounded by people who share your interests and who will motivate you. Joining an aerobics class, a gym, or a self-defense seminar can help you expand your circle of friends, and enrich your life beyond your wildest dreams!
Soothing anxiety and depression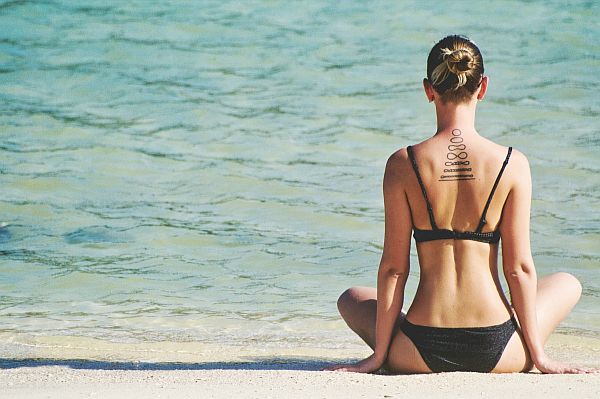 Much like other healthy habits, exercise has a profound impact on your hormonal balance and your mood. For example, when you introduce regular workouts to your day, you help your body regulate and reduce the production of the stress hormone cortisol, while your body enjoys the perks of more happy hormones such as serotonin and endorphin. Achieving optimal hormonal balance through exercise paired with nutrition is key in soothing anxiety as well as preventing other disorders, including depression.
Exercise is a perfect vent, an ideal way to reduce your exposure to stress and in turn increase your resilience towards different stress triggers, making you more impervious to negative experiences in life. By working on your physical strength, you also push mental barriers and start appreciating your abilities more, which also leads to an improved perception of yourself.
Greater self-love and confidence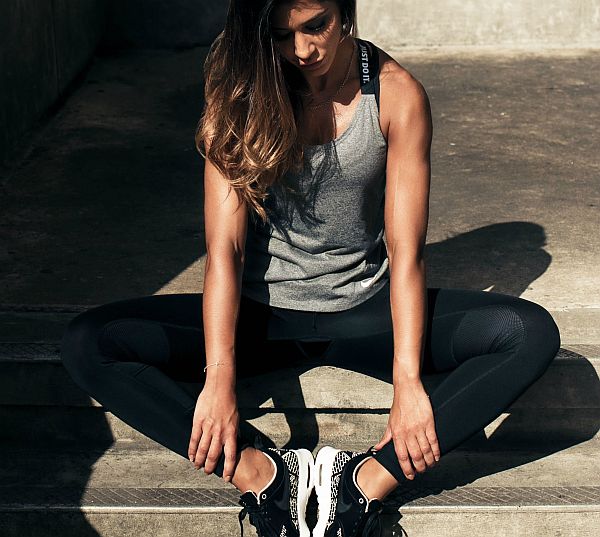 With that final thought in mind, your consistently improving self-image, better performance at work, at the gym, and with the people around you all provide a fertile ground for a life of greater self-love and stronger self-confidence. It's not just the reflection in the mirror that will help you understand your true potential, but your perseverance through every rainy day you still go for a run, or every fast food meal you replace with a home-cooked one.
The effort and energy you put into rebuilding yourself through physical exercise is one, but crucial piece of the puzzle of self-love. In time, and with greater devotion to your physical wellbeing, your self-care will only continue to grow.
Although it will always be a challenge to change your life by building new habits that defy your current state of being, adding an exercise routine to your schedule can only bring you a better life.
Credit
BIO:
Sophia Smith is beauty and style blogger, an eco-lifestyle lover, graphic designer and a DIY enthusiast. She is very passionate about natural skincare, minimalist wardrobe, yoga and mindful living. Sophia writes mostly about beauty-related topics in her articles. She has contributed to a number of publications including: Eco Warrior Princess, Viva Glam Magazine, How to Simplify and Carousel.
You can find out more about her writing by following her on: Facebook Twitter Google +
This article was submitted exclusively to CrystalWind.ca by Sophia Smith
© 2019 crystalwind.ca. All rights reserved. Do Not Copy.
CrystalWind.ca is free to access and use.
"Would you consider a small gift of $11.11 ?" :)
ॐ Namasté - Blessings!

© 2008-2019 crystalwind.ca. All rights reserved.