Support crystalwind.ca with your donation and help spread spirituality and positivity.
Blessings!
Written by Robert Wilkinson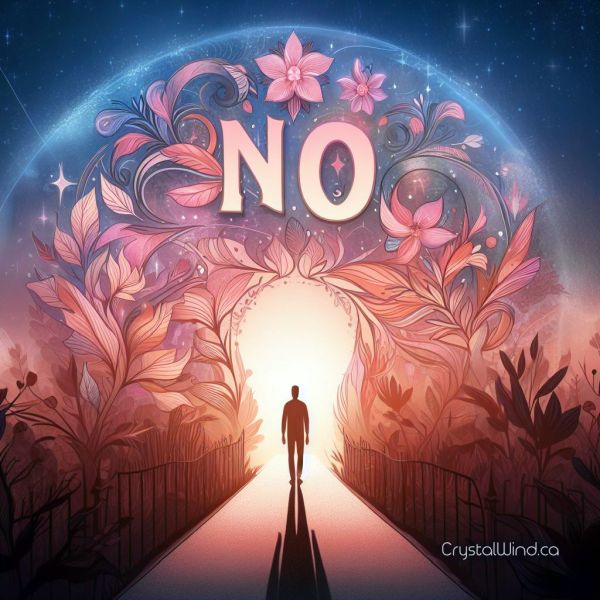 As difficult as it can be, sometimes we have to say no to someone or something.
Since most of us were raised to believe we should be kind and considerate and always be helpful, when we have to say "no" it can be a crisis. Today we explore the spiritual power in knowing when to say "no."
Learning appropriate boundaries, when to move forward, when to hold the line on something, and when to retreat are all part of us learning about our Warrior/Guardian archetype. This is the Taurus/Scorpio axis, where we all have to learn to manage our energies to know when to stand pat and when to give way. Along the way we learn about the risk/reward factors in our choices so that we can become a healthy guardian of boundaries, resources, values, and distances in our relationships.
However, we all live in an interactive reality, where all of our planetary expressions are learned and tested through our interactions. It begins when we're young, when we are alone in the world except for what family we have. And fortunately or unfortunately, some families are closer while some are more distant, and all families can create problems for each other, since very few of us come from families with saints or Sages. And yes, because they are family we are expected to trust and like them.
It is the same with the friends we travel with along the path of Life. While true friends are a rare and beautiful blessing for life, we also meet many others across the years who wanted to "be friends" with us, and/or we wanted to "be friends" with them. I have found those "let's try it on" types of relationships last from as short as 3 weeks to as long as 35 years.
We all want to feel an affinity with members of our family as well as the people we meet in life. We want to believe we can like them, have good times with them, hang out and discuss all kinds of things, and enjoy all kinds of good experiences. Some of what we share together is conditioned by a past life contact with them, while other times we're meeting for the first time and can create the good times we want to have.
Still, there must be an attraction of we'd never meet. And all of us want to believe our family members will like us and be friendly toward us, just as we hope to find our Brothers and Sisters in the friends we meet along the way. However, it's a fact of life that no matter how hard we try to get along with our family and friends, sometimes we find ourselves in unpleasant or bad situations where we can't go along with what's happening but it will be a problem if we openly disagree. Sometimes speaking up is very difficult, especially if the other person is saying something we cannot agree with.
In my experience, a huge problem for everyone is that some people believe they have the right to be nasty or toxic whenever they want and nobody is supposed to say anything. The problem with that is if we don't speak up, it is often taken as agreement with what they're saying. And if we do speak up, we encounter their anger because their subconscious mind wants us to agree with them.
When we find ourselves in those difficult circumstances, it's important to remember the virtue of knowing how to say no without getting upset. It may be verbal or silent, but when it's time for us to disagree, we must find power and peace in being true to ourselves. We cannot agree to anything we know is hurtful as it will derail our integrity. Cooperation with another's toxic behavior or attitudes undermines our strength and leads us into a ditch.
All relationships over the course of time bring us into situations where we must choose what we will and will not accept. This helps us define our bottom lines where we become clear about the boundaries which preserve our health and block another's toxicity. These challenging moments force us to trust our ability to manage our responses in healthy ways. If we express our truth in appropriate ways, our friends will always be there for us, and if someone chooses not to accept our truth, then we'll know the limits of our loyalty and disinterestedness.
We can always trust others, but that depends on us trusting them to be themselves. We cannot trust a person to be who they are not. Of course, people change, and so do relationships. We all grow through the choices we make, and become different people than we were when we were younger. We outgrow old interpersonal roles and agreements as we grow into our autonomous spiritual life. Our disciplines of Self-realization lead us to understand the nature of healthy boundaries which can help us deal with unpleasant family situations.
In any family, there are spoken and unspoken rules and assumptions, and of course, we're all expected to love each other and get along, never uttering a bad word. We are expected to be close all our lives and put up with whatever another says or does because "we know that's how they are." That is a huge trap of the family matrix and is deadening to the Soul.
For our integrity and the sake of our spiritual growth, we are better off NOT agreeing to anything just because someone else thinks we're supposed to. A good rule here is to remember that your true family are those people you're safe with and would never betray you or lead you astray, so if they're not safe to be with and might betray you or lead you astray then they are not your true family. It's okay to leave a situation where you don't need to be.
When we're children all our boundaries are determined by our parents. These are "tribal boundaries" we share with others in our family, with the understanding that our parents often do not observe healthy boundaries. As we grow in our interactions, we learn spoken and unspoken rules and taboos and attitudes shaped by our family matrix and shape our personality accordingly. It's why sometimes we adopt affectations which really aren't us, but we hope by imitating those attitudes we'll somehow fit in better and get more approval.
Over time we create a personality we believe is right for us, but of course growth is eternal and so what works one day may not work the next. Due to the law of unintended consequences and our interactions with others outside the family matrix, sometimes we make choices and adopt behaviors and attitudes which are far beyond the expectations, assumptions, and beliefs of our family and friends.
At some point we realize we've changed, and find ourselves not agreeing to many things we used to agree with. At those crucial crossroads of change, we awaken to the fact that some people in our lives are still relating to us as if we were frozen at some earlier point in time. Then we're faced with the difficult decision of whether to say something or not, since often when we realize we've grown beyond the old role we used to play it's difficult to explain what's changed.
Our true friends celebrate our healthy growth and the changes which accompany that. However, many along with way are not so receptive, and we find it's more trouble than it's worth to try to explain changes we shouldn't have to explain to begin with. Those are the situations where we speak up and then have to deal with the consequences of shattering an image another has of who they believe we are. (Of course, our parents will forever have a frozen image of who they remember we were as a child, so it's useless to try to change that image. All we can do is be ourselves and know we aren't trapped in that perceptual realm.)
When we realize we are not as we were, and don't hold the same views as we once did, then we find out who our true family and friends really are, since they will welcome the opportunity to explore and share how we've grown, rather than put us down or criticize us for "being different." Our true family and friends never demand an explanation for why we aren't as we "used to be" in their minds. Those moments of revealing our evolved Self shows what's been taken for granted up to that point, which then becomes grist for an honest discussion, or a flashpoint for conflict.
We all take a lot for granted until we realize that some of our family members are not our friends, or realize that someone who has been a friend for a long time is no longer a friend. Then our self-knowledge allows us to choose what our heart knows is true for us at those forks in the road of our destiny. We grow tremendously when we step outside of other people's assumptions and expectations and claim a view and a course which is right for us.
Throughout our lives, our inner Warrior/Guardian is constantly learning to adjust our boundaries and limits. When it's time to withdraw, there's nothing else to do. When it's time to move into a new life, there's nothing else to do. As we grow spiritually, we learn to detach from and dispel various types of glamor and illusion so we aren't seduced by them.
One of these is "the glamor of being liked." All of us want to be liked all the time. While that's impossible, it doesn't stop us from trying to please others so we get their approval. Along the way we realize that we must stand true to ourselves, and we cannot just go along with the illusions and projections others are trying to lay on us. That's when we must say no.
Through learning what to say "yes" to, and what to say "no" to, we get clear about what works for us and what doesn't. This helps us be more effective as we move through life experiences, understanding how to steer our ship of personality to the ends we believe are most desirable. Along the way we constantly move through the boundaries between past and future, pleasure and pain, learning to say yes to some things and no to others, seeking to be true to a coherent life evolutionary track of our own making so we aren't led into a ditch either of our own or another's making.
Regardless of how close or distant we are from friends or family, from time to time we all have to step back from their and our assumptions and ask ourselves whether we're supposed to be going along with what's being said or done. Just because it's been done before doesn't make it right for now or us or our future. It's always okay to go one's own way when something isn't true for us.
As I've offered you before, one of the most important realizations I've ever had is that in the course of our Eternal evolution, we've had countless fathers and mothers, sisters and brothers, sons and daughters, aunts and uncles, and other family members. We've had countless false friends and true friends, and many different Spiritual Brothers and Sisters along the way. Our only task is to become the Loving Light of Truth that we Are, which means sometimes saying no to the old and yes to the new, no to the lesser and yes to the greater, no to the darkness and yes to the Light.
---
Reprinted on crystalwind.ca with written permission from Robert Wilkinson. Copying this article to other blogs is strictly prohibited. It is copyright protected.
© Copyright 2023 Robert Wilkinson
Credit
© Copyright 2023 Robert Wilkinson - https://www.aquariuspapers.com
About the author:
Robert wilkinson An internationally-known astrologer, author, public speaker, metaphysician, and futurist, with over 25 years experience as a counselor and educator. He has presented hundreds of public talks on all aspects of Astrology, the Eastern Wisdom tradition, the Western Wisdom tradition and promoted many mass gatherings and cultural events. Some of his specific areas of interest and expertise include personality profiles, degree patterns, integrative astrology, various aspect harmonics, among others.
Source Here
I want to welcome all to drop by our Facebook page at Astrology Arizona and join the social media initiative going on there. Please feel free to contribute a topic, ask about a topic, or anything else related to our new group. See you over there!
Reprinted on crystalwind.ca. with written persmission from Robert Wilkinson.

© 2023 crystalwind.ca. All rights reserved. We track all IP addresses with sniffer technology. Using a VPN will not hide your IP.
CrystalWind.ca is free to use because of donations from people like you. Please help support us!
Blessings!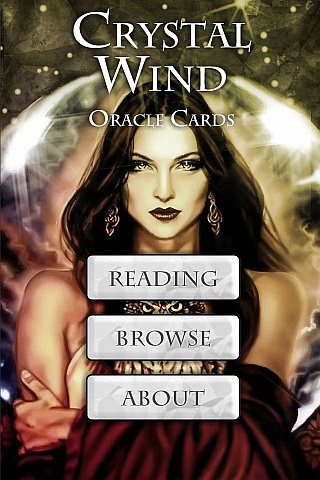 Cut Through The Illusions!
Available On

Spirit Animal Totem Of The Day!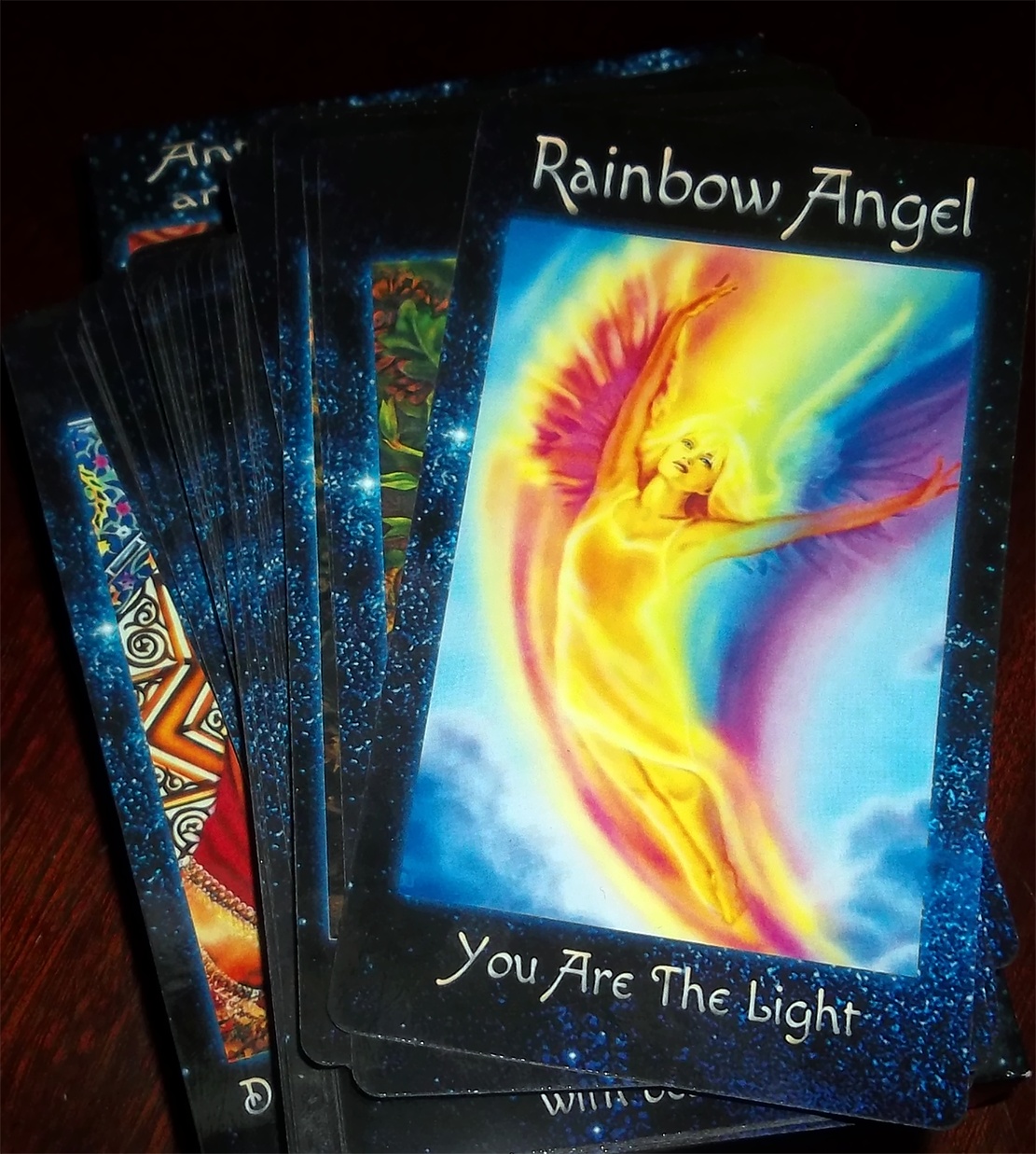 The Crystal Wind Oracle
Myth & Magic Card Deck!
Details Here!
NEW Expanded
Printed & Boxed!
Now with 58 cards!
Who is Online Now
We have 1268 guests and no members online