Support crystalwind.ca with your donation and help spread spirituality and positivity.
Blessings!
Category: Intuitive Connections Written by Freespirit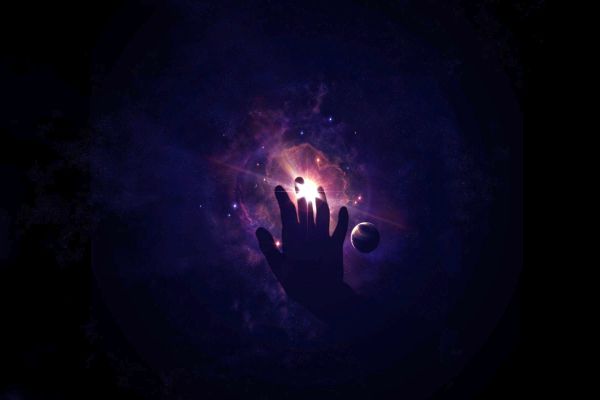 Hey, how's it going? Is life a chaotic, crazy mess right now, or what? How's your time management?
Are you forgetting things you normally wouldn't? Do you find it difficult to form words when you're trying to speak? Are you losing items, and then finding them in places you already checked MANY times? How about receiving news that you could have sworn already happened?
It's not Mandela Effect; it's Merging Timelines!
If you're a spiritual person who follows other spiritual people, then you are fully aware of multiple timelines, Schumann Resonance, CERN, the impending Grand Solar Flash, Astral Travel, and a variety of other interrelated exotic cosmic spiritual "stuff" pertaining to this very "right now" moment. Many spiritualists make reference to "collapsing timelines," but my Akashic Team wants to help you better understand your currently running multiple timelines, why they are still open, and how to go about merging them into ONE efficient timeline.
Why do you have multiple timelines open and running? If you were born before the year 2000, you likely have a variety of timelines you've been bouncing between since the Y2K event, and there is some sort of task you need to do before you can merge them, such as healing work, cord cutting or a finalization of a soul contract.
What am I talking about?!
Back in November of 2016, I accessed my Akashic Records to ask why I kept seeing the number sequence 911, and I got way more than I bargained for, but the information I received through that Akashic Reading is part of the foundation for this Akashic Reading I am posting today. The title is Pleiadian Message 911, and you can find it here:
There's another Akashic Reading I conducted back in May of 2013 titled Timeline Whores of the Multiverse that also serves as foundation for today's reading, which can be found here:I'm not saying you need to read these in order for today's reading to make sense, but you can look back on them if you want deeper context to what is revealed today by the Akashic Records. For me, it is clearer now than it was in 2013 and 2016, (when ego filters were still very much in effect) even though I can't say I understand how it all works. I just know that it makes sense.
I'm not sure if this is true for you, but I know it's true for many within the spiritual community: time is wonky and memories seem whacked.
For example, things I was looking for two days ago in the spot I ALWAYS put them are gone, and then mysteriously reappear in the ALWAYS spot two days later. WHY? WTF is going ON? This is CRAZY, right?
There are LOTS more examples, but I really just want to get on with what I learned last night, because I seriously thought I was being messed with by Jinns or some other horrific spiritual warfare bullshit. Or that maybe I have officially lost my marbles, or maybe I've just been cray-cray all along. Seriously. It's not funny. I was in TEARS over it. So, I BEGGED my Akashic peeps for the truth. The deep stuff. WHAT AM I? WHO AM I? WHERE AM I? WHAT THE EFFITY EFF IS GOING ON HERE? AND, how do I resolve it?
I keep reading and hearing "Timelines are collapsing," "Timelines are converging," and now, "No, it's more like timelines are MERGING."
OKAY, OKAY, OKAYYYY. Whatever they're doing, why am I bouncing around from one truth to another? There's NO consistency! And why are some people seeming like they are soulless, empty vessels, MK Mind-Controlled Manchurian Drones, hacked cyborg avatars or mouth-breathing ZOMBIES?!!! I mean, have you been to a large-crowd event lately? Because this is what I witnessed, and it was SCARY.
So, I asked my peeps, how many timelines am I living on RIGHT NOW as Jen Freer? The answer I received was 11. Eleven?! Why are there so many?
Well, here's the reason: Thousands of timelines were created to save humanity during the Y2K event described in Pleiadian Message 911. Over the past 22 years, they've been merging back into one timeline to bring all fractals of every soul back into oneness. As our consciousness rises, we are becoming more and more aware of those individual timelines that are almost exactly the same, but just slightly altered from the original timeline.
Have you ever moved to a new town where you don't know very many people and whenever you're out and about, people approach you to tell you that you look very familiar to them? Mm hmm.
I had this one guy call my cellphone and tell me he met me at a bar (that I'd never been to) and that I gave him my business card when we were smoking together outside the bar (I don't smoke). I asked him if I sounded like the same person over the phone. He said yes. Exactly. Honestly, I'd never felt so creeped out in my life. This was in the fall of 2013, by the way, after I'd published Timeline Whores of the Multiverse.
Ever play a video game where you notice the background scenery is repeated patterns with slightly different décor thrown in to make seem different? Ever notice the same thing about actual 3D towns you drive through? Some of them seem like exact copies of each other, with a lake or different trees thrown in to disrupt the repetition? Yep. Think about it.
Look, I don't know exactly how it's all designed or exactly how it all works, but I'm just here to tell you what my peeps told me about MY situation. My life as Jen Freer allegedly got split onto 56 different timelines when the Pleiadians kept reversing time to save humanity after the tragic Y2K disaster. Maybe reversing time for them is like backtracking on an electronic document, where you keep hitting "undo" until you get back to your original electronic drawing, photographic edit, typed words, or, you know… planetary matrix. I don't know, for sure, but I'm trying to give you some context on how the Pleiadians could have possibly reversed time over and over again until they got every BODY they could transferred onto a simulated Earth spacecraft to start Y2K where we all left off, before the "scorching of the Earth" as they say in the movie The Matrix. Maybe… just maybe… it's CERN-related? Maybe that's what they were ACTUALLY doing there? Creating multiple copies of the same timelines to run while reversing time in order to save the living library that once existed on Earth to simulate it, and then slowly merging all of the timeline copies back into ONE? Is that what this "rising into ONENESS" is really about? Points to ponder, maybe?
In the year 2000, a LOT of things changed for me. I went from being a married heterosexual woman in 1999 to a single lesbian woman in 2000. POOF. Just like that. WTF?! Yeah. Seriously. WTAF? There was some very slow transitioning from 1998 to 2000, but when the sexual orientation switch was flipped in 1999, it seemed a bit sudden and jarring. That's all I can say about it. But it may have not actually been 1999. It may have been 2000 reversed three times (or maybe more; again, I don't know how it works). I know this sounds confusing, but that's how it is right now, isn't it? CONFUSING!!!
As most of us spiritual types know, time is not linear. It really never has been in this weird-ass matrix where the controllers keep a time clock as if life is a virtual-reality game in which we need to achieve certain milestones within a certain timeframe, otherwise we're not good enough to continue playing
"the game."
The Akashic Records tell us that everything is happening "right now." Simultaneously. As in, there is no chronological order, and there are no "past lives." We're living them all "right now," side by side, in parallel lives. Okay, then, how are we aware of "history," if there is none, right? But then, is the history we're taught even the truth? With these strange Mandela Effects (groups of people incorrectly remembering events) and modern-day kids remembering their lives as WWII fighter pilots… C'MON! WTF is ACTUALLY GOING ON?
When I was seven years old, I vividly remembered my life on Atlantis with my mom while watching a show on PBS about it. No joke. I remember it clear as day right now as a 51-year human being. More and more of these other lifetimes as someone else is becoming perfectly clear, while, at the same time, these other 11 "merging" timelines as Jen Freer are creating some issues, as well. Sometimes I look at myself in the mirror in the morning, and I look 10 years younger and 20 pounds lighter, and, by the end of the day, it's the opposite! Not to mention the lost and returned items, lost time, foggy short-term memory, inability to form words with my mouth, and those "didn't that already happen?" moments.
From what I'm told by my Akashic peeps, the timelines are staggered by three Earth months each, so some are running "ahead," while others might be running behind, but I am consciously aware of ALL of them because I am popping in and out of each and every one of them, perhaps blending and merging them myself with my own consciousness. At least now there are only 11 as opposed to the original 56.
I feel sorry for my higher-self who is trying to keep track of all of her 150 human avatars (me being just one of them) who are also living multiple split timelines. Sounds like a chaotic mess to keep track of out there on the Astral Plane or in the Akashic Library, or wherever my higher-self hangs out when I'm sleeping and she's observing her other 149 human avatars.
I'm fully aware it's a goddamn mess all over this plane, er, matrix for everyone – especially those who are awake and aware, but also lucid and vivid all at the same time. That's why it seems like we're witnessing the greatest shitshow on Earth! Because we are!
I'm being told that every three months, one of my timelines merges, and that will continue until I'm back down to ONE. However, if I would LIKE to merge them sooner, I can access my Akashic Records and find out what I need to do to merge them into a single, streamlined timeline so I can stop hopping from one to the other (because that's exhausting)! No wonder we're all SO burned out!
I was also made aware last night that every time lights flash or flicker around me (without a noticeable electrical power surge), I've switched timelines. Good to know. This may not be true for everyone, but I'm wondering if there is some sort of personal indicator for each individual that is perhaps going unnoticed when the switching or hopping is taking place.
So why does time "speed up?" Does it really, or is it just that we are hopping around from one simulated timeline to the next without realizing it, and, because the timelines are staggered the way they are, we're lingering too long in one before we return to the other, and, when we get there, what seemed like ten minutes has actually been an hour?
Well, let's ask my Akashic Records team, and see what we can get!
Why does time seem to intermittently "speed up," in some cases and then drag in others?
You've actually done a great job of describing the reasons in your above commentary. As you have stated, thousands of multiple timelines were created around the "Y2K" experience to reverse time over and over again as a means to transfer all living inhabitants off of planet Earth onto a simulated Earth experience aboard Pleiadian craft. This was an immense project that required a lot of "time," as you say, which was equivalent to about three Earth "years." While many of those timelines were collapsed once everyone was safely on board the simulated Earth matrix, many individuals still have multiple timelines running for a variety of reasons.
Time can seemingly speed up when you are drifting in and out or hopping between your various personal timelines. While you're daydreaming in one, you may be bopping about, taking care of various tasks in another. This is why you may have been washing dishes, then found yourself taking care of other tasks, then returned to finish washing dishes to discover they were already done. Or maybe it's the reverse: you finished washing dishes and turned to other tasks, then walked back through the kitchen to discover you never did finish washing dishes. It's things like this that indicate you've jumped timelines, and, when you return, it feels like you "ran out of time" to finish tasks before you're due to dash out the door to attend a meeting or event or whatever is next. Sound familiar?
It definitely does for me. Why do material items disappear and then reappear?
Same reason. You were looking for something in its designated area on a different timeline in which the items were removed by you from that designated area. The next time you looked for the item, you were back in the timeline in which the items were right where they should be.
Why do we still have multiple timelines for each individual human being running 22 years after Y2K?
Well, as you stated above, time is not as chronological or linear as humans think it is. Especially once you've "unplugged" from the Earth matrix. (Which you are fully allowed to do within the simulated Earth matrix construct, by the way. Don't allow anyone to tell you differently. In fact, we designed it exactly FOR that purpose, and we will fully support you in this process.)
So, keeping that in mind, each individual has free-will to explore as many of their timelines as they wish within the simulated Earth matrix. Some are intentionally left open as options, and some are left open because there are still soul contracts that need to be completed or energetic cords that need to be severed or burned with other individuals (soulmates, perhaps) in order to complete and merge the timeline. Merging is better than closing/collapsing or canceling the timeline since the personal history is still there, as are the memories.
How do we know who we need to complete soul contracts with, and what needs to be done in order to complete those contracts and timelines?
Access your Akashic Records and ask your higher-self how many active timelines you currently have running. Ask (by the name of each person who comes to mind) if you have any contracts to complete with specific soulmates. If the answer is no, then ask if you need to cut energetic cords with the individual to seal off energetic connection with this person. If the answer is yes, use your favorite method to cut (or burn) energetic cords, and then ask if the timeline is complete and fully merged. Then you can ask how many timelines you have left. If it is one less than before, then you've succeeded in closing and merging that timeline. As time-consuming as this sounds, it's actually quicker than you think, especially if you are ready to put in the time and effort. Then you just keep repeating the process until you are down to ONE timeline.
How do we know if it's the correct timeline, though?
Your higher-self knows exactly what you want and will directly guide you to the correct one that you ultimately desire and that will best support you and your higher-self in serving your highest good to fulfill your Divine Will soul purpose and mission.
Here's a quick analogy for you: open timelines are like open tabs across the top of your web browser. You can click back and forth from one to the other as needed, but, when you have 56 tabs open all at once, they're going to slow you down and trip you up. It's okay to close them. The information within those tabs is always accessible later on, as needed, inside your Akashic Records. We promise. It's okay to close down your abandoned, forgotten running timelines and merge them into ONE.
All this is done quite easily through stated intentions, but a little bit of work may be required to finish up dangling contracts or to cut/burn unwanted energetic cords of attachment that enable others to siphon your personal energy against your will. (Which is exhausting!)
Once you've streamlined into ONE personal timeline for yourself, there will be far less confusion and chaos, and you'll be able to manage your "time" better, enabling yourself to relax and manifest your desires with far less effort.
*******************
This is actually awesome advice! It's a couple days later, now, and I've been completing soul contracts and merging timelines. I'm now down to two timelines, and I'm already feeling much lighter with more clarity and a sharper ability to focus! I'm multitasking more efficiently, and ready to take on more work to help those who need it.
freerspirit.com Jen is a spiritualist and professional writer. She channels her Pleiadian higher-self Scarborough, who is most know to humanity as Master Sarah, the master of Collective Unity. © Jen Freer 2019| FreerSpirit.com | Pleiadian Message Series | All rights reserved by the author, Jen Freer, who gives permission for this blog to be shared far and wide as long as a citation is included that links back to the author's website, FreerSpirit.com
© 2022 crystalwind.ca. All rights reserved. We track all IP addresses. Using a VPN will now also get tracked to original source IP.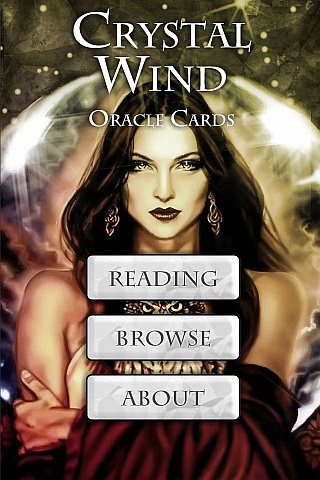 Cut Through The Illusions!
Available On

Spirit Animal Totem Of The Day!
Who is Online Now
We have 1273 guests and no members online